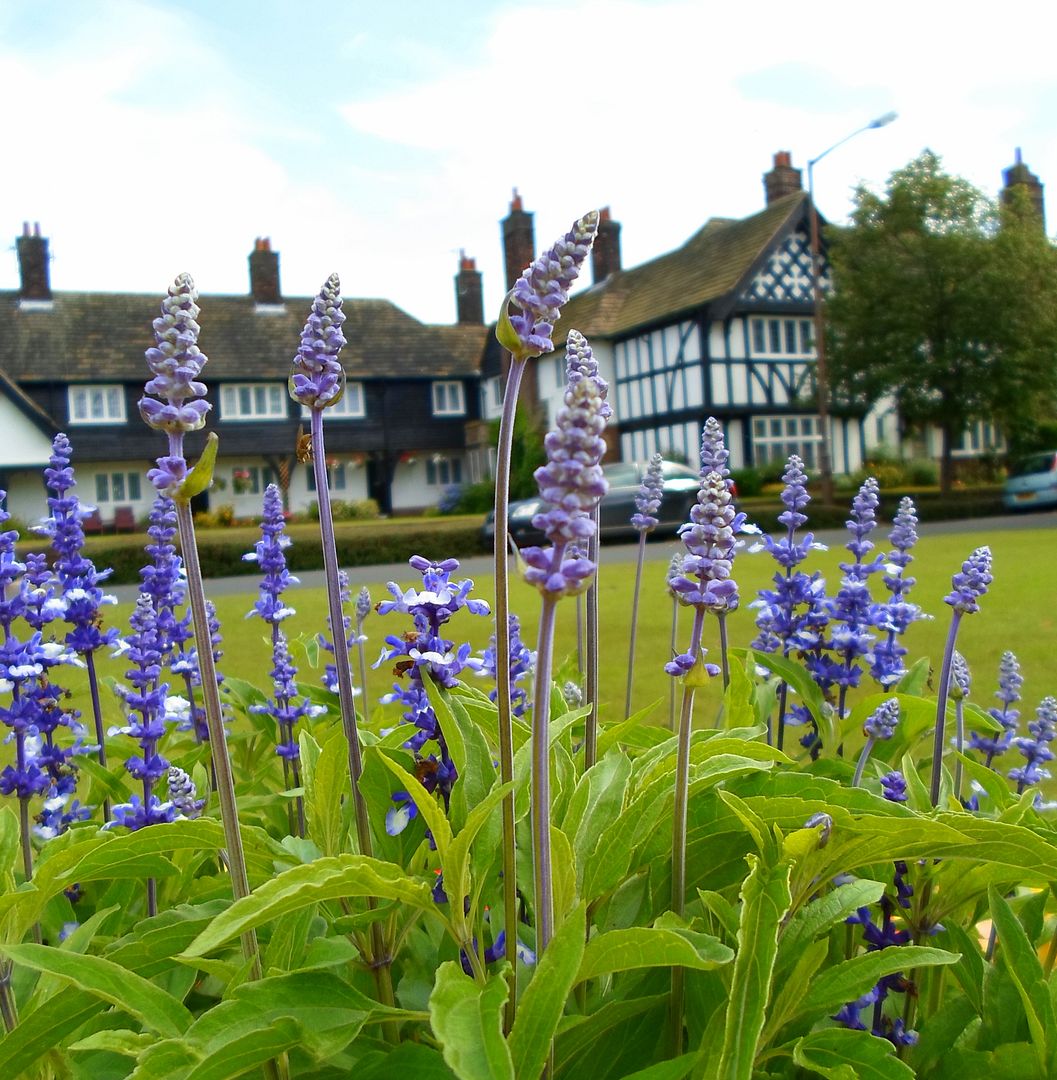 A few weeks ago Todd and I took a trip up the North Wirrel to visit a place called Port Sunlight. It was a beautiful sunny day and I took lots of photos. I had been going to show you them and tell you all about the day, but somehow it got lost in the shuffle which is daily life. Last night as I lay in bed I thought to myself, I need to tell everyone about Port Sunlight and so today . . . I will.
First of all let me tell you about the Wirrel. The Wirrel is a neck of land that protrudes up between the Mersey River and the River Dee, just North of Chester. It's a fascinating area. The South Wirrel is on the eastern side of it, or on the Dee Side and it is known to be somewhat prettier than the North Side, which is on the Mersey Side, but only because it's a bit more rural . . . the Mersey Side having been more industrialized. Right at the top of the Mersey Side is a place called Birkenhead, where you can take the Ferry across the Mersey to Liverpool (or the tunnel.) I am sure you all will remember that song from the 60's by Gerry and the Pacemakers, called Ferry Crossed the Mersey. Well that is what it's about!
(Pause the music down below and have a listen! It will take you back!)
On the North Wirrel there is this very quaint village called Port Sunlight Village. I had only ever been to it once before, about 10 years ago, to go to a Variety Concert that was being held there. It was a place that I had wanted to go back to and explore another time and so my wish finally came true. (They have a way of doing that you know!)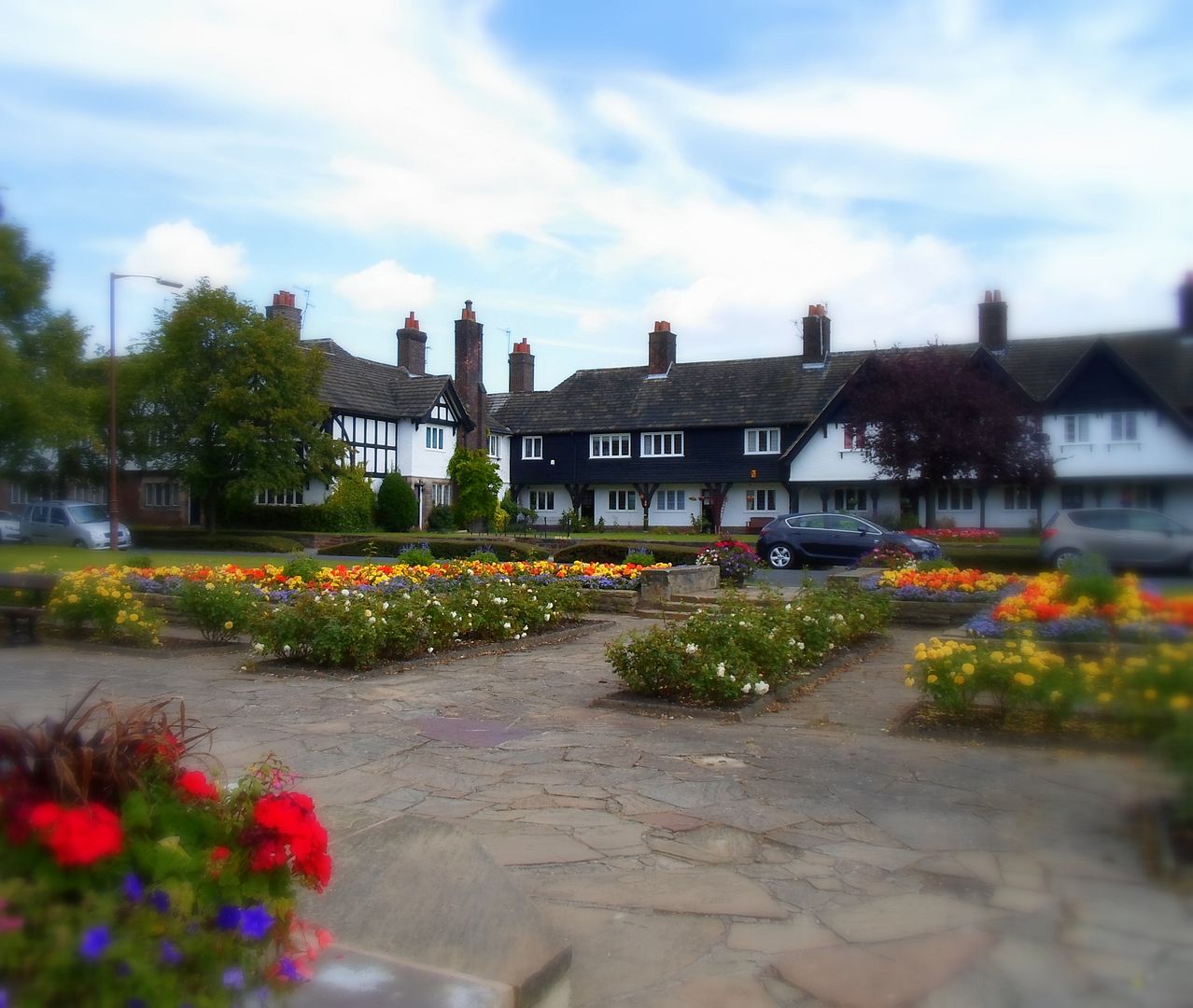 Port Sunlight is unique and those who visit for the first time are usually astonished at what they discover. It is argued to be the finest surviving example of early urban planning in the UK. The late 19th Century village was built by William Hesketh Lever (later Viscount Leverhulme) to house his soap factory workers at Lever Brothers which eventually turned into the global giant Unilever. Lever was a philanthropist with a passion for art and architecture and Port Sunlight is an enduring testament to the achievements of this remarkable man. The sheer scale of his philanthropy was unprecedented and the whole of Port Sunlight is now a Conservation Area and a major tourist attraction for Wirral.
I don't know very many of us that wouldn't remember our mother's having at least a bar of Sunlight soap in the laundry room. We used to use the Sunlight Washing Powder and dish detergent, and that was in North America, which can give you some sense of the enormous scale of reach which this product had and the enormous wealth that it brought it's manufacturer.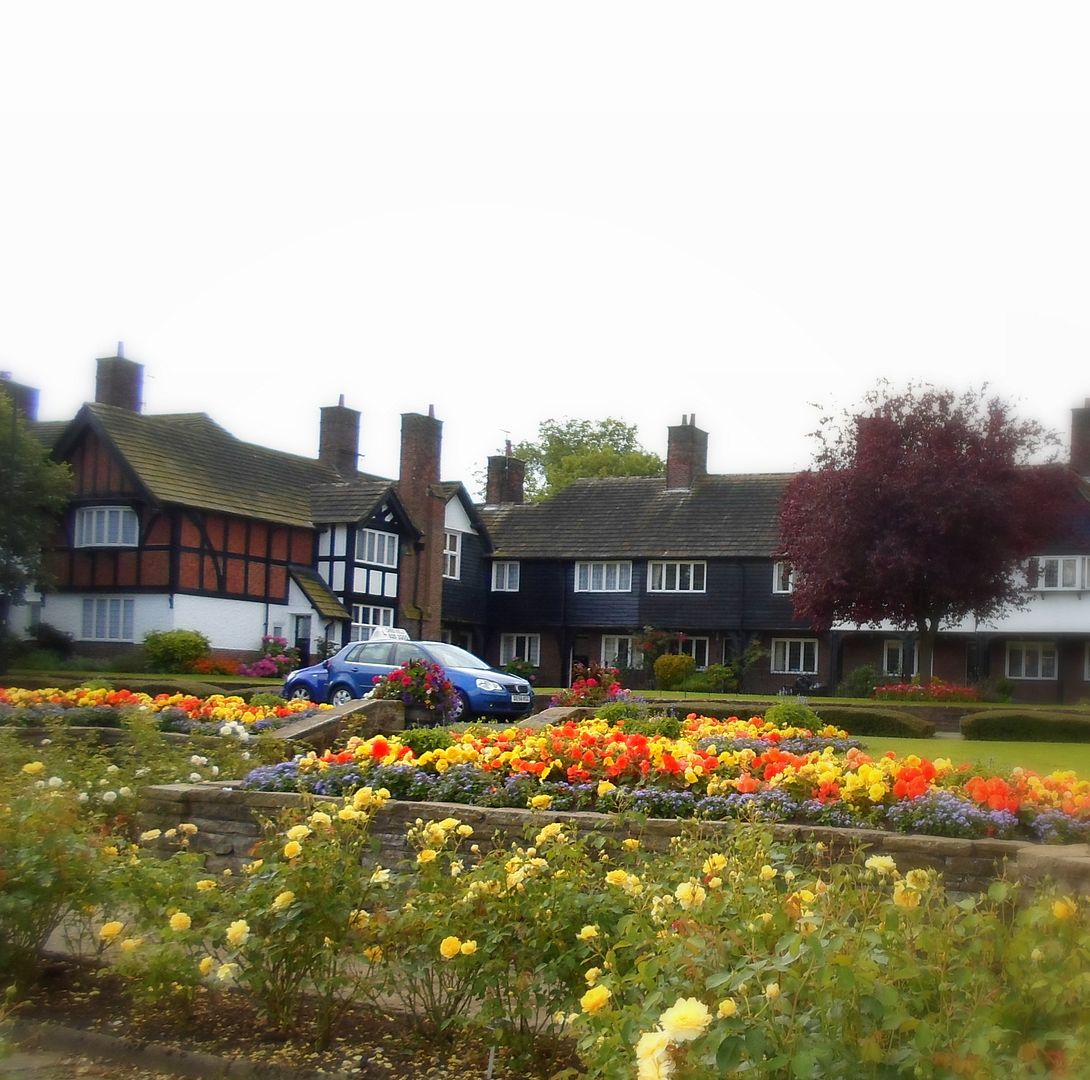 The village is set in 130 acres of what can only be described as beautifully maintained parkland with a mature treescape. Approximately 900 houses have been built along with some larger "principal" buildings. Nearly every building in the village is Grade II listed and two sections of the landscape are included in the English Heritage Register of Parks and Gardens of Special Historic Interest. Lever employed over 30 different architects in the building of the village and the result is an intoxicating mix of architectural styles enhanced by the parkland setting giving tranquil scenes of great beauty. Add to this some excellent public sculpture, one of the finest and largest war memorials in the UK and you have a truly amazing place to visit.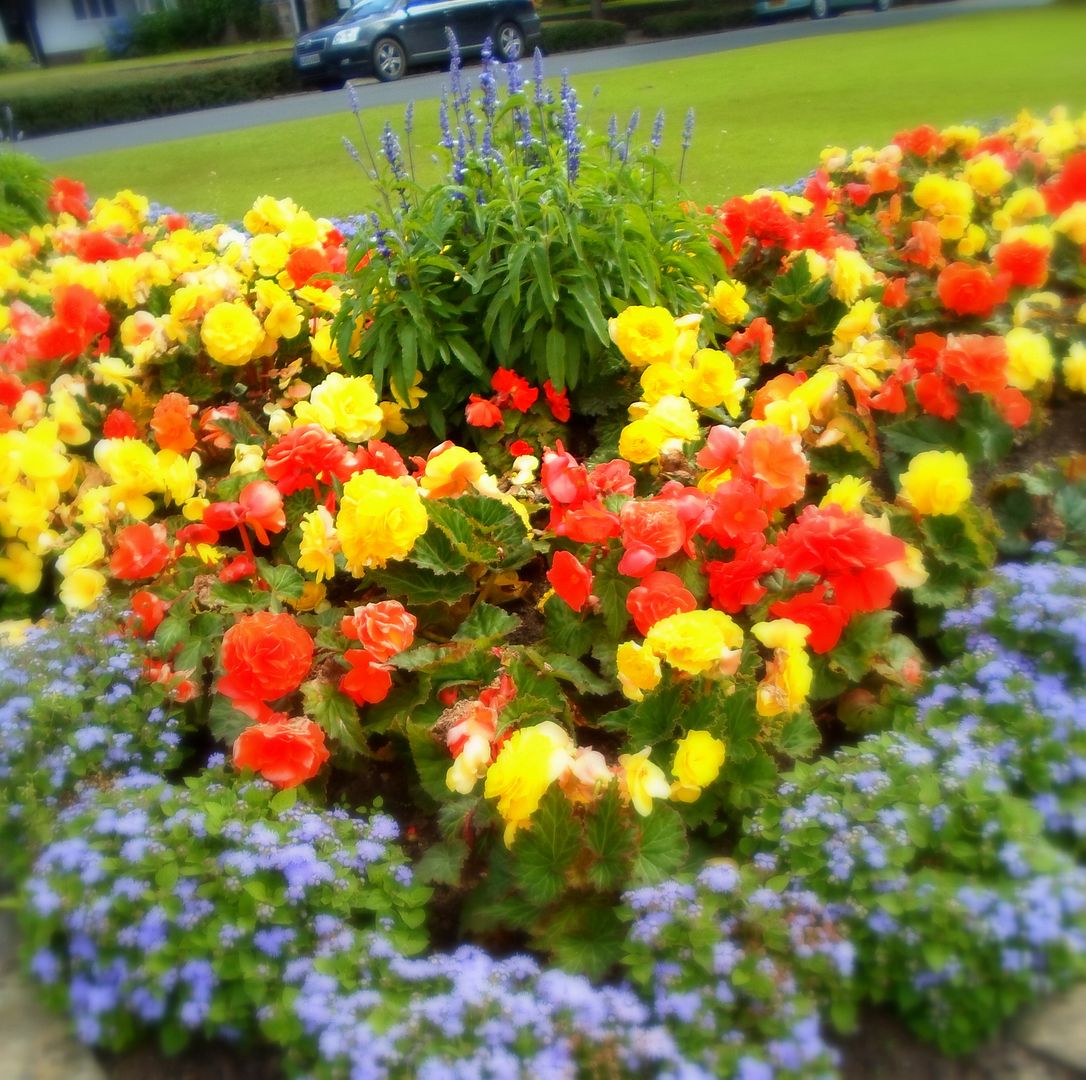 We were so impressed with all that we saw. It was so quiet and so beautiful. There were lots of people there, coach tours and such . . . but it was amazingly quiet, with very little traffic. We plan to go back again and bring Mitzie with us this time as there were lovely aread that you could just sit and enjoy the scenery with a picnic lunch and a huge green that I know she would enjoy running on.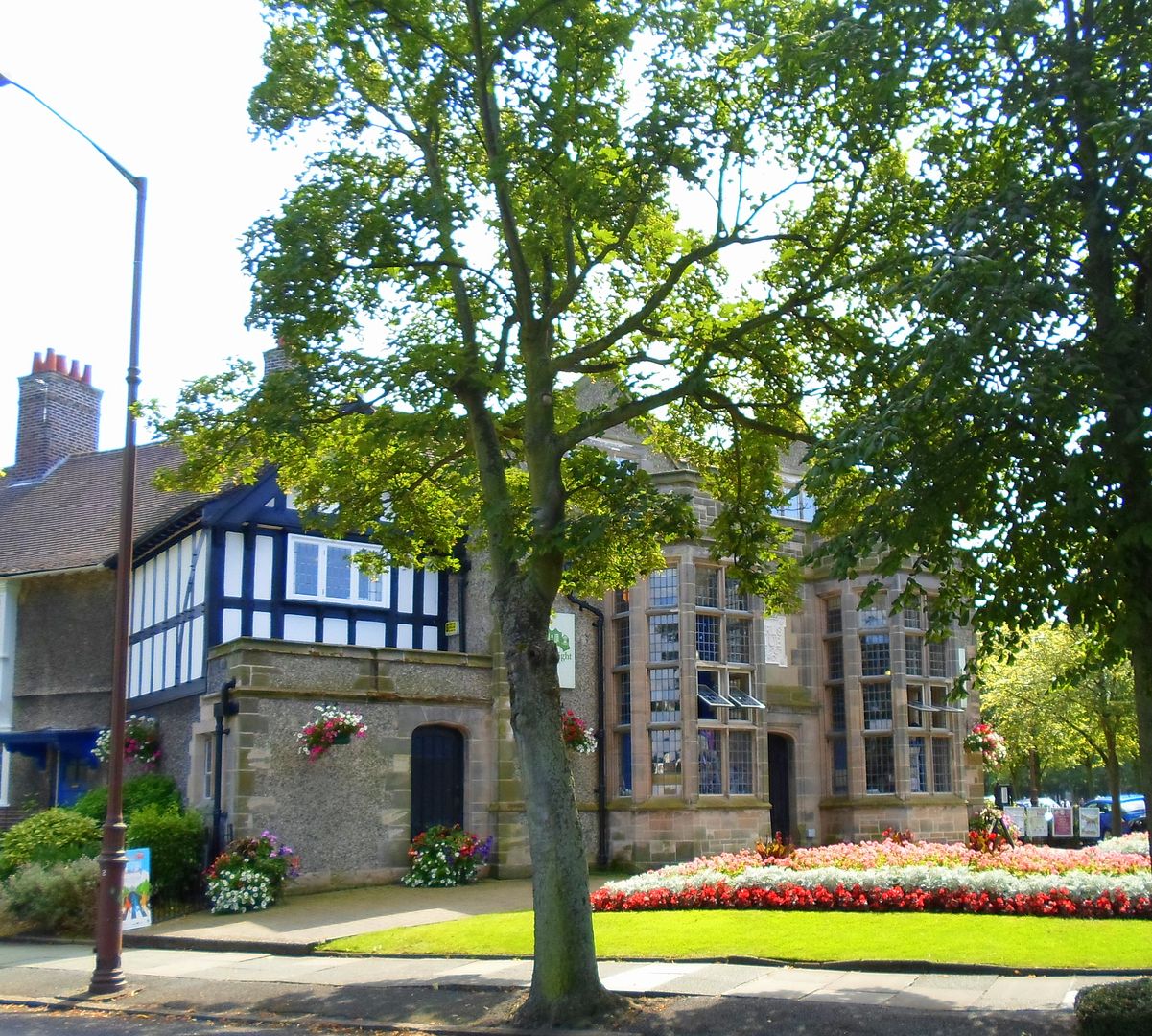 At the heart of this lovely village is the Port Sunlight Museum and this is where we began our visit. The Museum has exhibits of all types, including a reconstruction parlour room, state-of-the-art audio-visuals and interactives, a model of the village and a typical Port Sunlight house, and historical items from the village's past. It also has a well-stocked gift shop offering a wide selection of items for residents and general visitors at good prices, from pottery, linen and stationery depicting views of the village, to their range of soaps Sunlight, Lifebuoy and Pears to name but a few. I was most impressed with the short film which we watched, which told us all about William Hesketh Lever and this beautiful village which he built.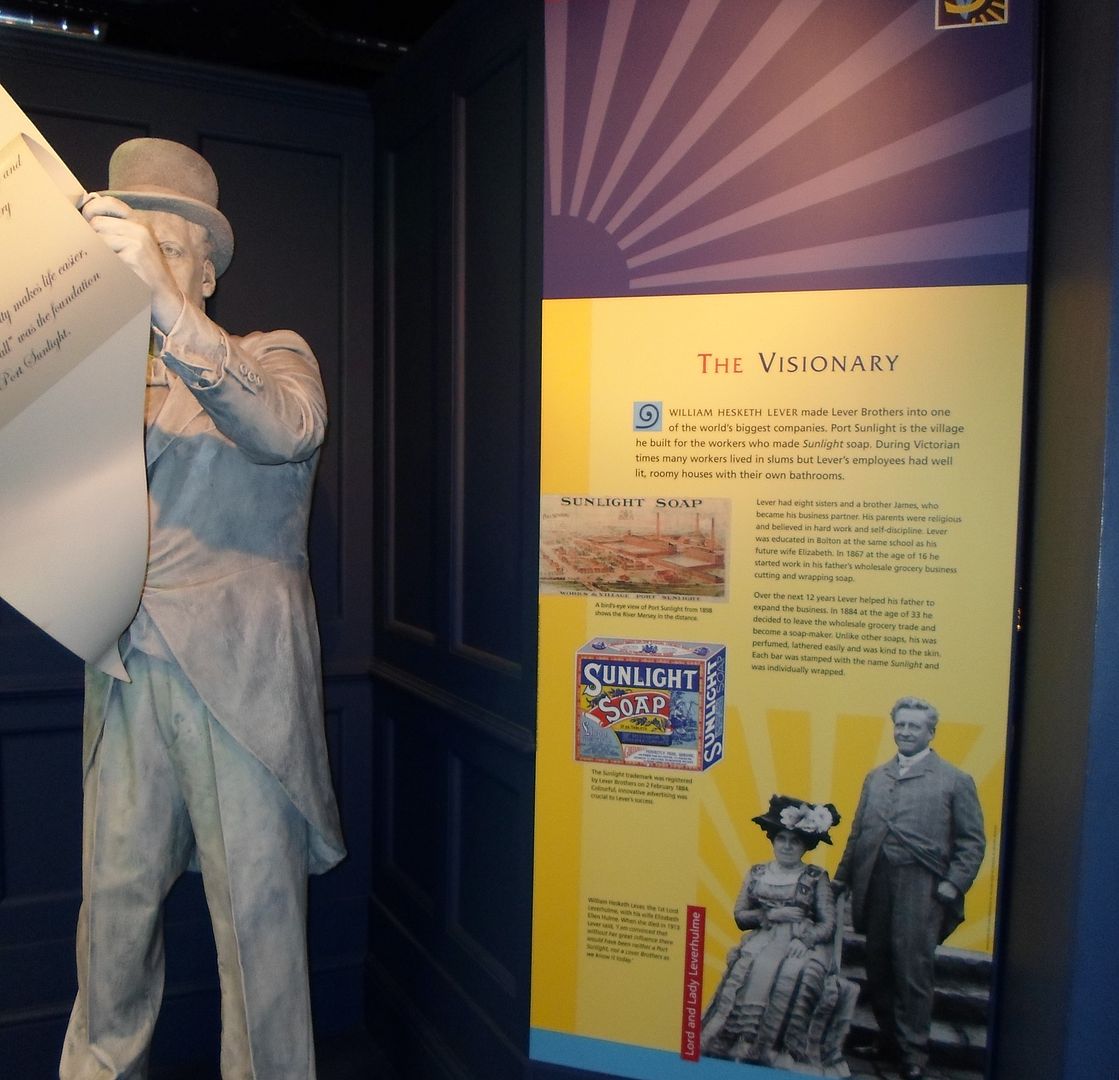 I was most amazed by his philanthropy. This was during the heighth of the industrial revolution when most workers were stuck in the rut of working very hard, for very little reward . . . living in poverty like situations, with no hope and no pleasures . . . their days being pure drudgery. It was not so for the soap workers at the Lever Brother's plant. They were given the opportunity to live in homes which were far advanced of most of the standards of worker's housing of the day. There was a hospital provided for them, because William Hesketh Lever believed that it was in the best interests of productivity for his worker's to be healthy. He built a lovely outdoor swimming pool for them, because he believed that exercise was very important.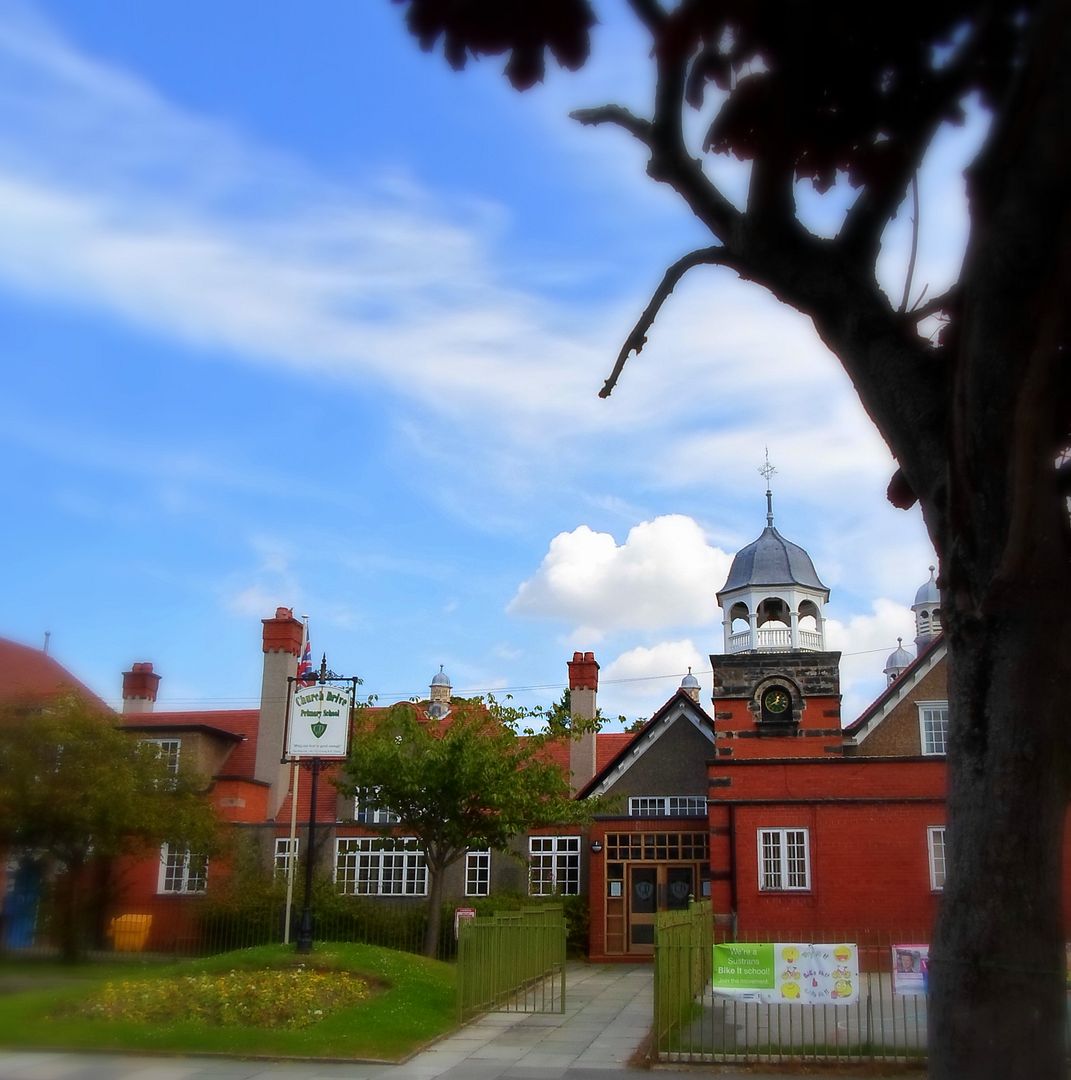 He built a lovely school because he believed in the value of a good education.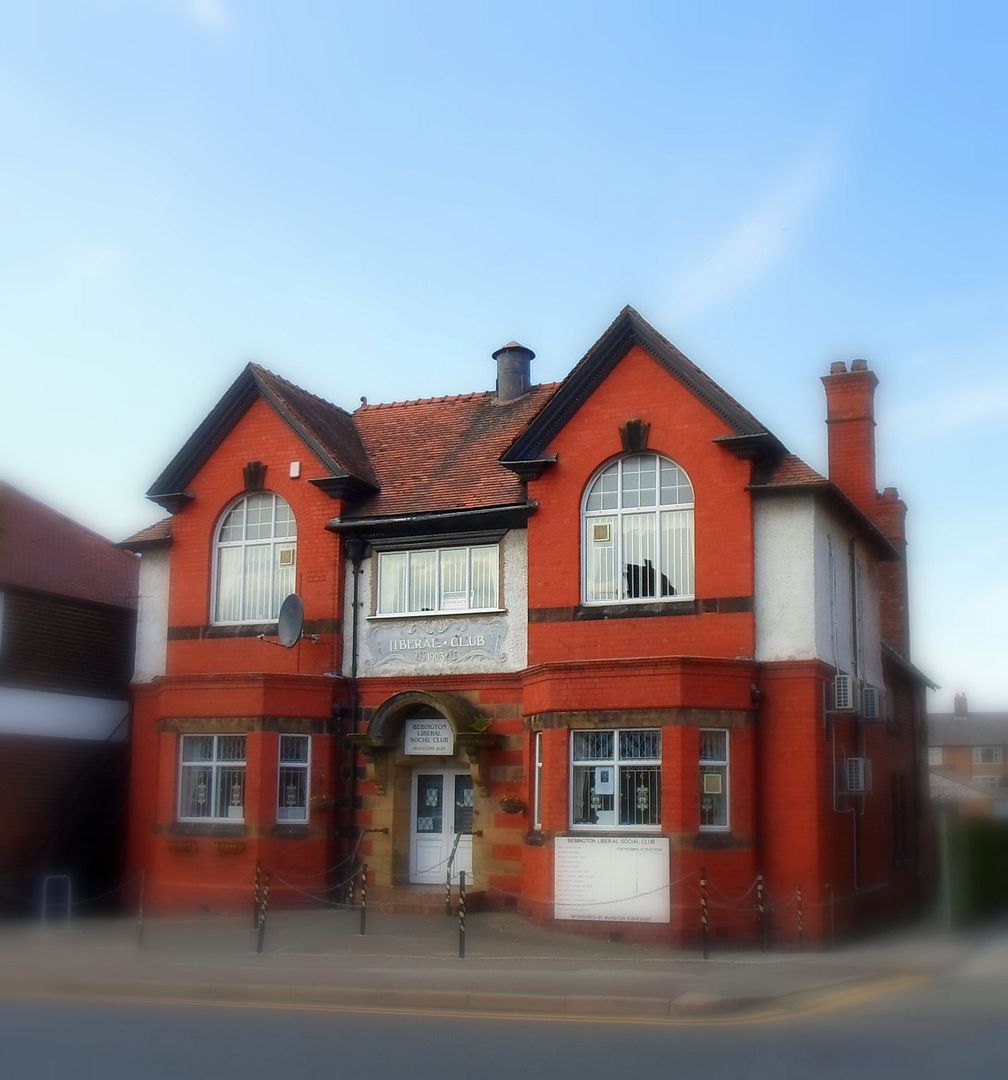 He built a variety of social clubs because he believed that life did not all have to be work and no play.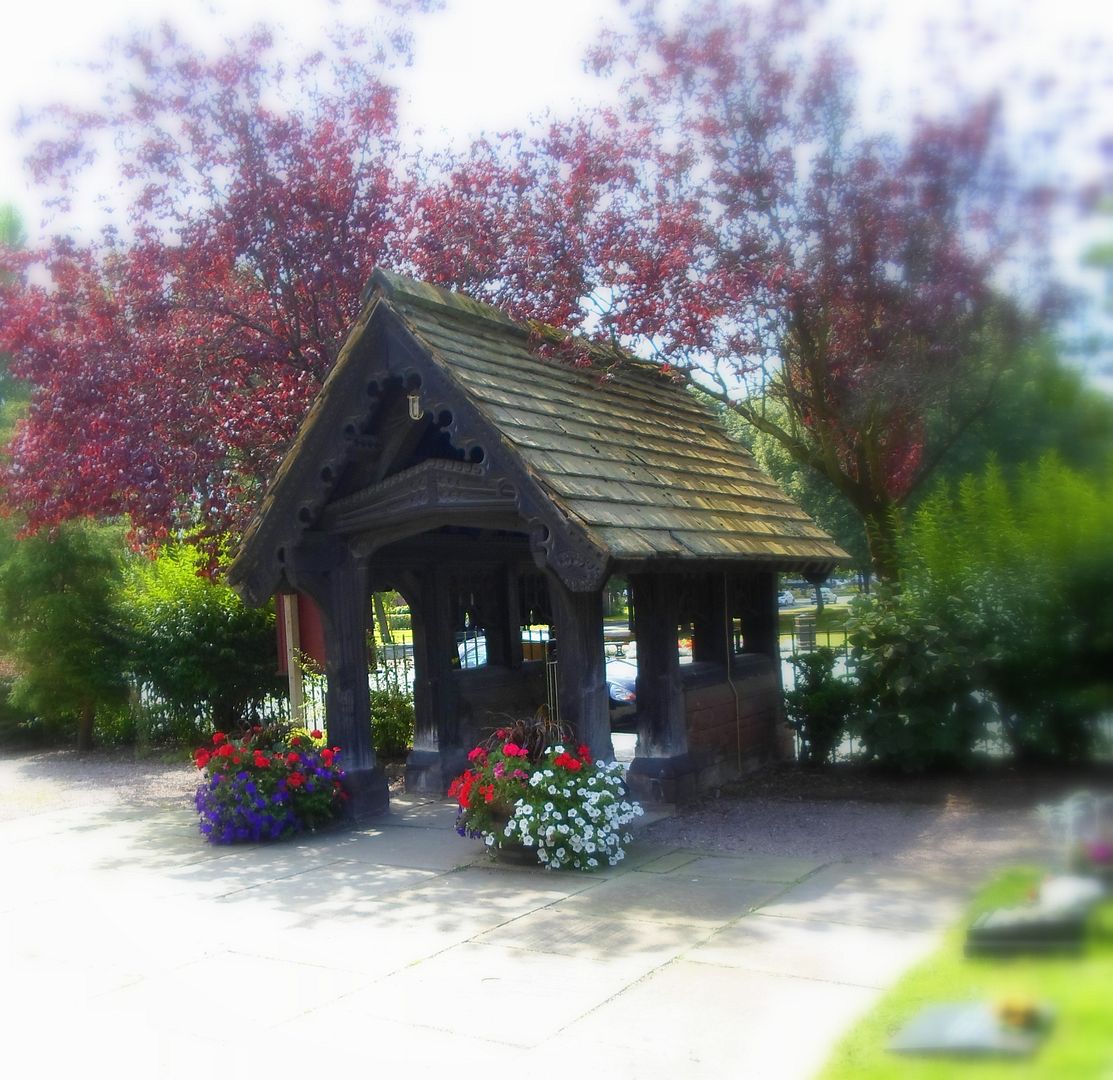 He built them a beautiful church because he also believed that it was important for his workers to have faith. Sadly on the day we were there we weren't really able to get any nice photos of the outside of the church as it was covered with scaffolding, some theives having stolen the lead from the church roof, but it is a magnificent structure.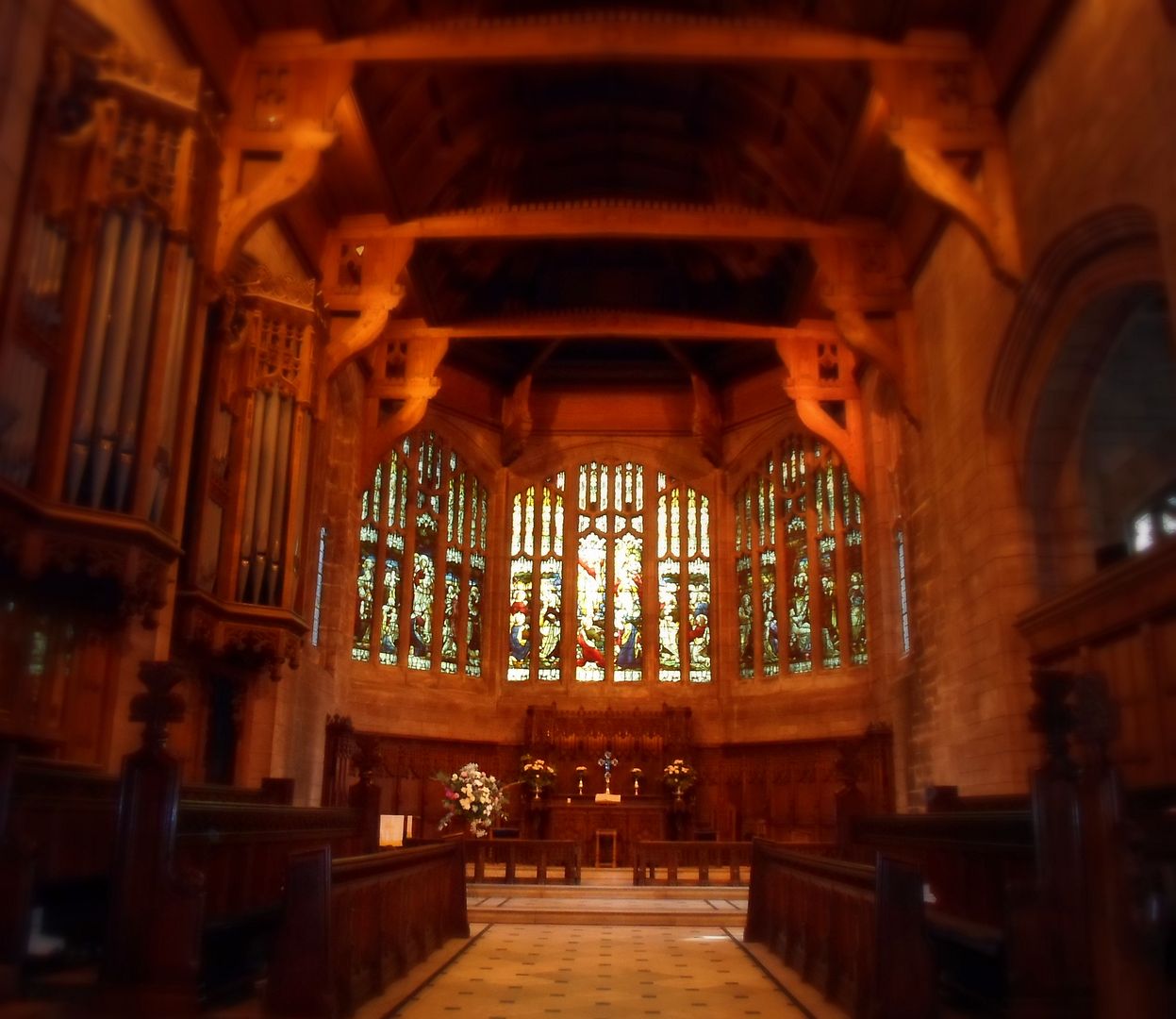 He was truly an employer who was ahead of his time.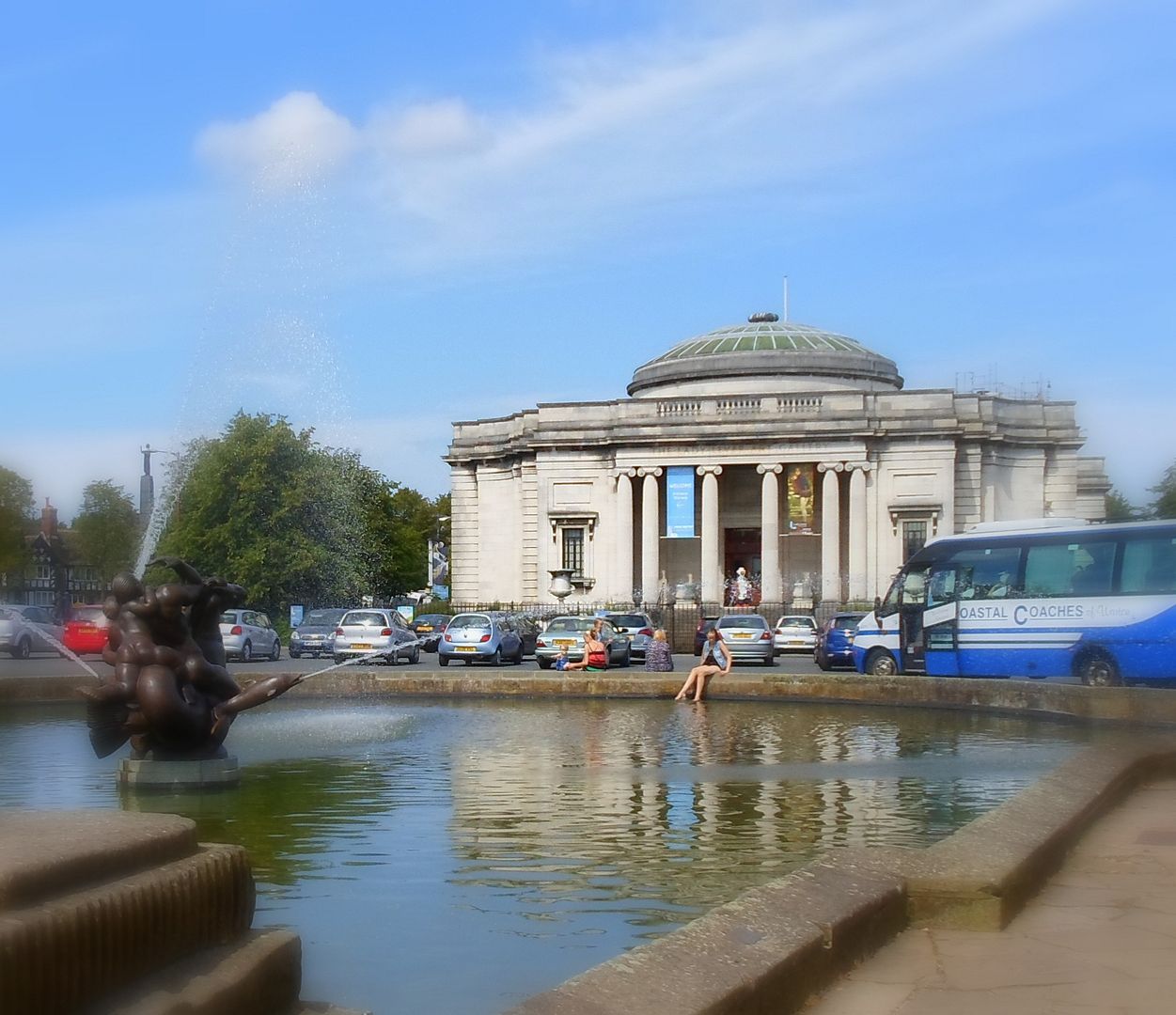 We had a lovely day there walking around, drinking in all of the beauty of this lovely village, where people still live and work. It was like being in a different world, with stunning architecture, beautiful flowers . . . fabulous statuary, etc. There is also the Lady Leaver Art Gallery, which we did not have time to take in this time, but which we will at another time.
Most impressive was the War Memorial, which stood at the end of a long greened walkway filled with beautiful flowers, as the focal point, the Art Gallery being at the other end. Raised on a circular mound at the heart of the village, the memorial honours those of Lord Leverhulme's employees who fell in the Great War, remembering as well the various services that supported them. Taking as its theme "defence of home and country," it also, unusually, shows a number of women and children.
The central cross is surrounded by several groups of greater than life-size figures: "Soldiers guard women and children and a wounded comrade whom a nurse is about to tend; a seated woman cradles a group of infants, and a frightened little girl stands, guarded by her equally frightened but brave and defiant younger brother; a Boy Scout stands with the soldiers" (Hubbard and Shippobottom 79). Between the wide steps leading down to the road are low walls or ramparts, sporting dramatic bas-reliefs of sailors, anti-aircraft personnel, ambulance-men and gunners. And at the edges of the wall, beside the steps, are narrower bas-reliefs of children bearing wreaths or garlands for the dead. It truly was the most magnificent War Memorial I had ever seen.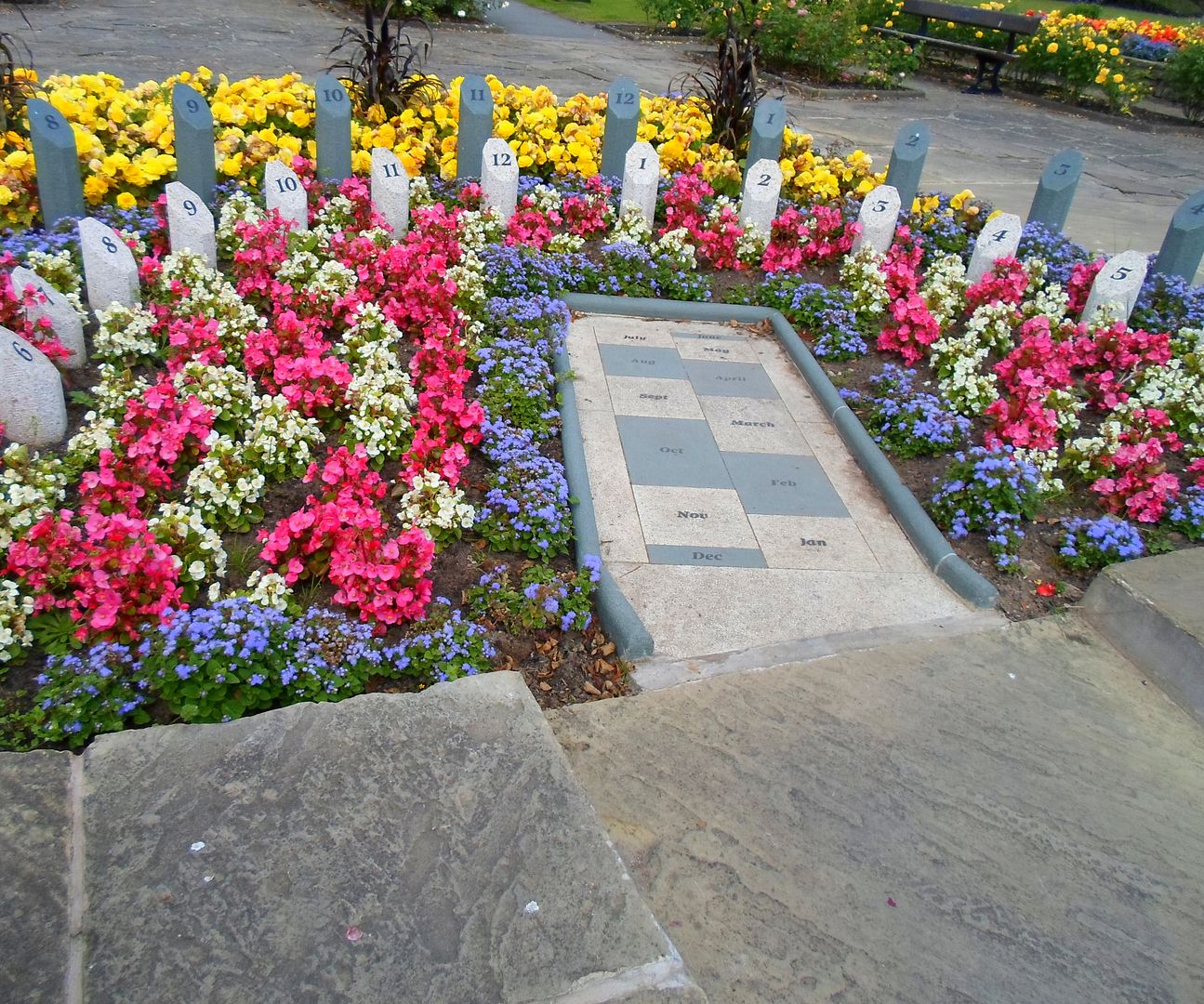 There was a fascinating clock. If you stand on the month of the year, your shadow which is cast (on a sunny day of course, it won't work on a dull day) lands on the exact time of the day that it is. I found it quite amazing.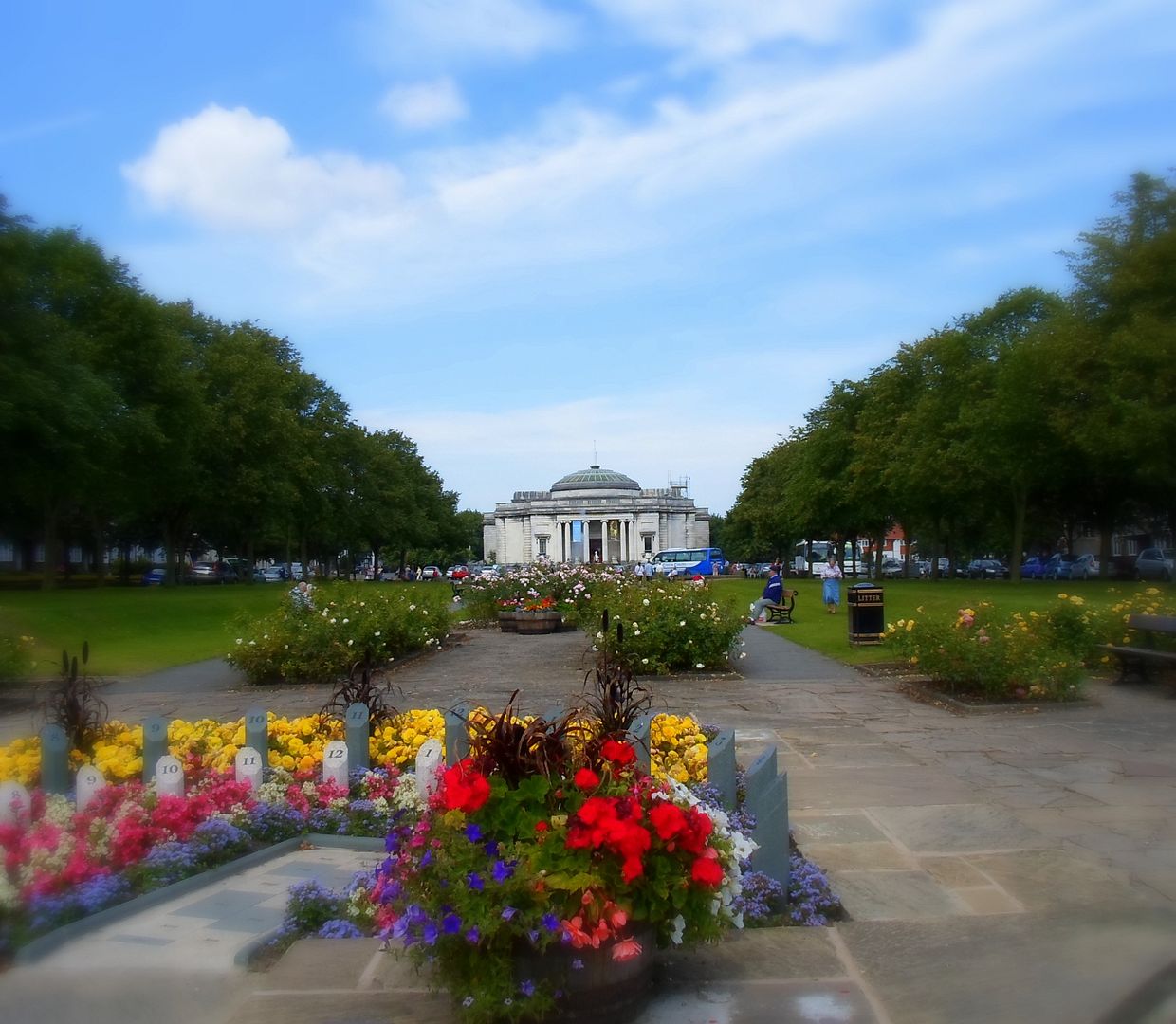 All in all it was truly a stunningly beautiful and peaceful place to visit. Apparently several times a year they have wonderful variety concerts put on in the church to help raise funds for it's upkeep etc. We had our names put on the list for notifications and plan on attending when we can. I hear they have Beatles Tribute groups and everything.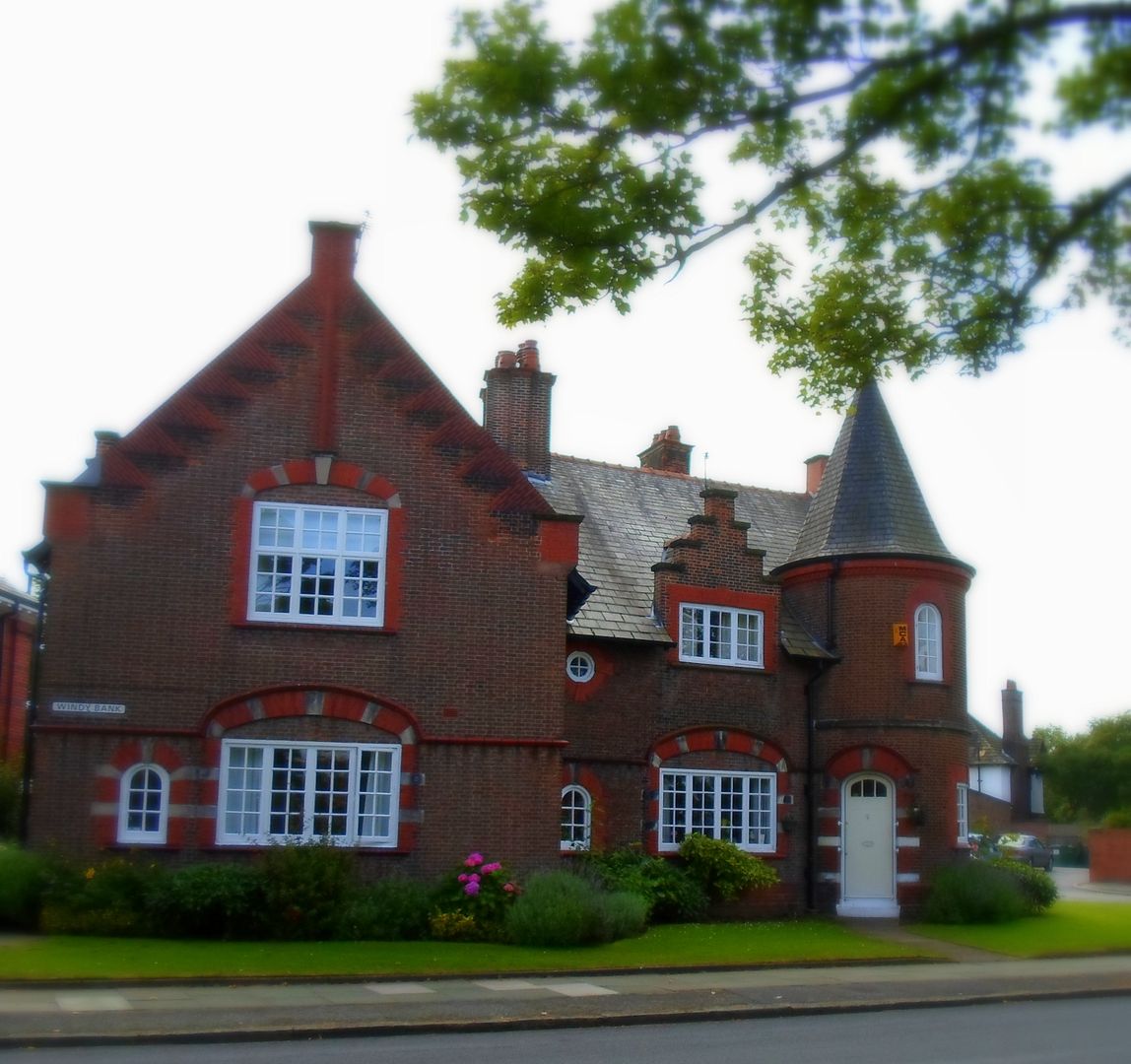 It was a most pleasant interlude. If you ever have the opportunity to go to the Wirrel, I highly recommend a visit to Port Sunlight Village. You will be forever entranced . . .
I have my slimming club this morning. I hope it's good news. I never know if it will be or not, but I believe I am making progress! Then afterwards we are going to head into town as I have a few bills to pay. At least the sun is shining.
I will leave you now with a word of inspiration for your Friday:
"So long as we are loved by others, I should say that we are almost indespensable; and no man is useless . . . while he has a friend."
~Robert Louis Stevenson
I am always grateful for your love and friendship. It means the world to me.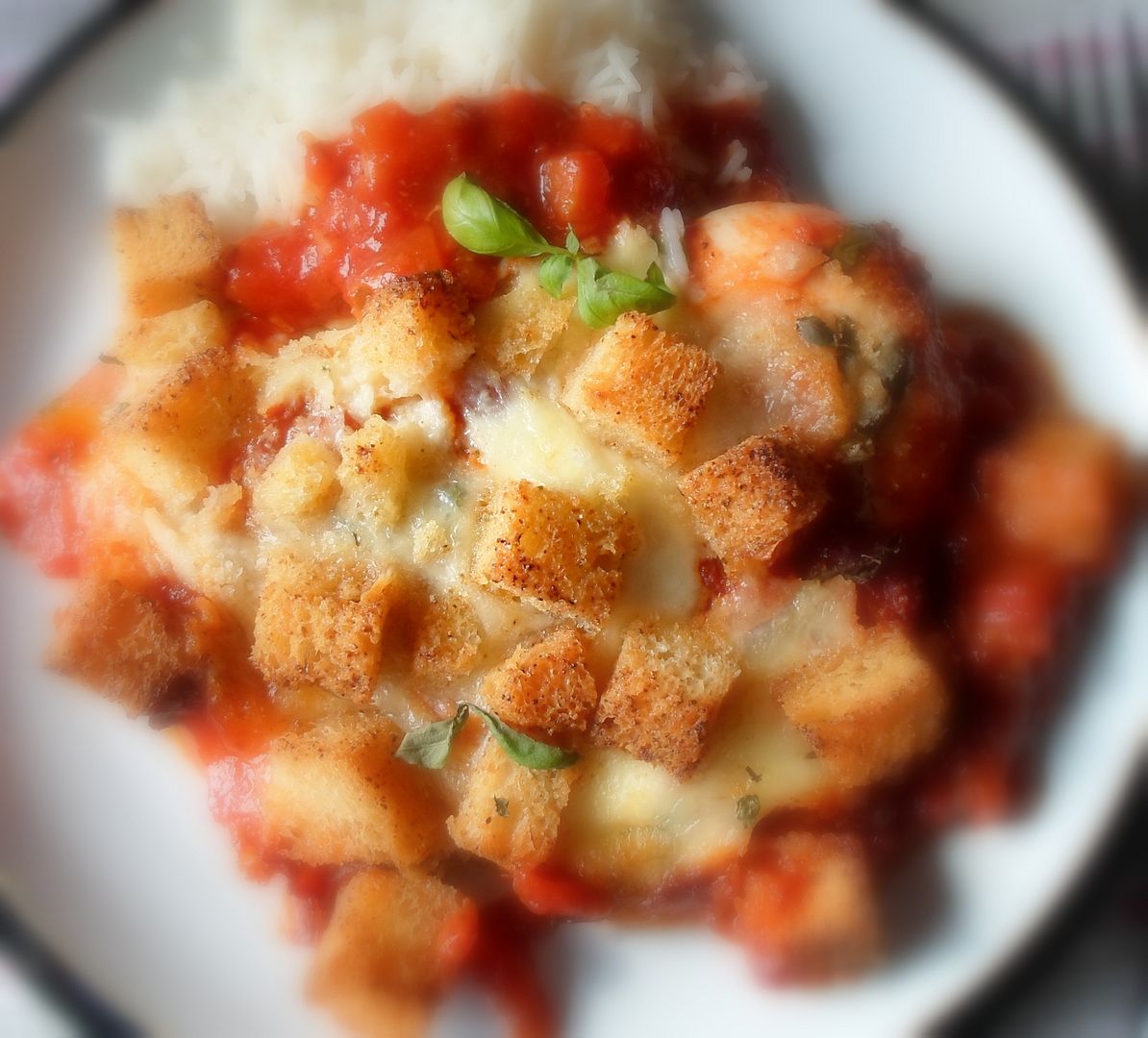 Cooking in The English Kitchen today . . .
Lazy Day Chicken Parmigiana!
I hope you have a lovely day!