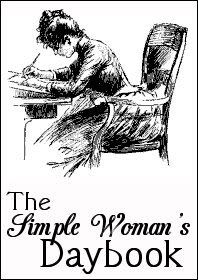 FOR TODAY, April 10th, 2012...

Outside My Window...
It is cool, wet, and perfectly light out. Tis quite like April should be. We had a very wet and cold Easter. April showers do bring May flowers and I find myself reminding myself of that quite often. It's not a bad thing . . . these showers . . . tis really good!
I am thinking...
Lately I have been thinking about why I left the church I used to go to and joined the church I go to now. It was not that there was anything wrong with the old church. There were many aspects of it that I enjoyed, especially the praise services where we sang lots of hymns and songs. The truth is though . . . that it

didn't

have

everything

that I was looking for. I would not have been searching for something else had it done . . . and while it did have some good things, it didn't have

all

that I wanted and so when I found the church I go to now, it felt like home to me. It answered all my questions and settled that longing in my heart for something else, that feeling in my heart that there must be something more than what I had. And, it does. From the very first it sang the song of my heart, and whilst I did not understand completely everything at the start, with the ensuing years I have gained deeper understanding and my testimony has grown by leaps and bounds. It is a living breathing church, with modern revelation and leaders that know who I am and care about me personally. They are not some figurehead closeted away in a special place, who pops out now and again to give us a wave. Whenever I listen to their words I am convinced even more that they speak the truth, not just for me, but for the world, and I know that their words come from a loftier sphere than this place we now call home. I know without a doubt that the Saviour is the head of this church, that it is HIS church and I am so very grateful to belong to it. It's been a great blessing to me through these years and continues to be just that.

I am thankful for...
My questioning heart, and it's softness and willingness to learn, to seek and to grow.

From the kitchen...
Cinnamon Roll "Pluckit" Bread. Need I say more???

I am wearing...
A blue nightie, my robe and slippers. It's cool, but not cold.

I am creating...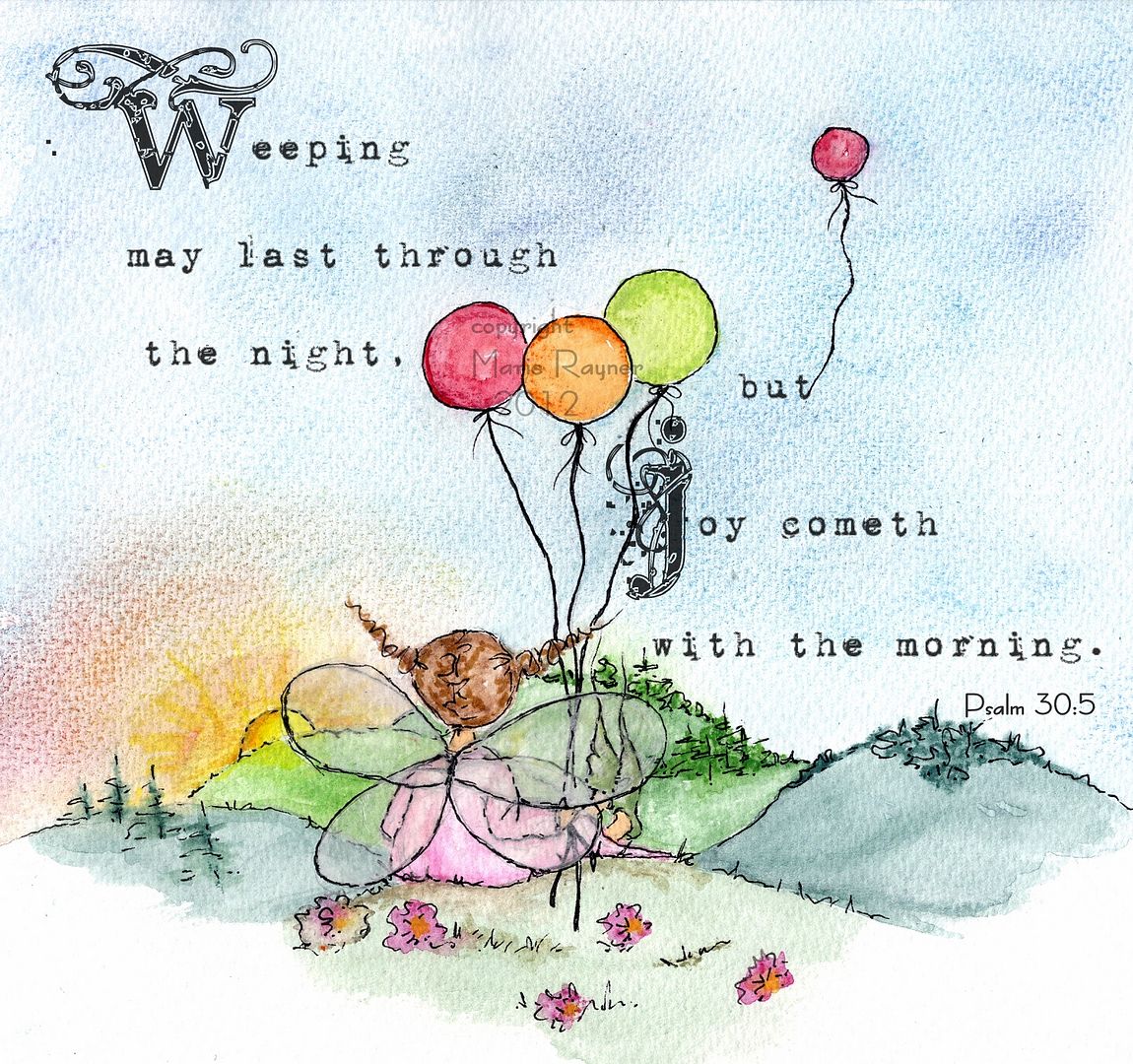 Here is what I did yesterday afternoon. I love this scripture verse. It has long been one of my favourites. It helps to remind me that whilst I may cry out in my sorrow from time to time, there is always light at the end of the tunnel and there is always an end to our problems. The Lord has not left us comfortless and we need never carry our burdens alone. Joy always comes in the morning . . .



I am going...


We are doing Missionary work this afternoon and then we are having the young missionaries over for supper tonight. As you know I love feeding the missionaries. I am not sure what I am making yet, but I am thinking a coconut cream pie might be part of my plan of action!

I am reading...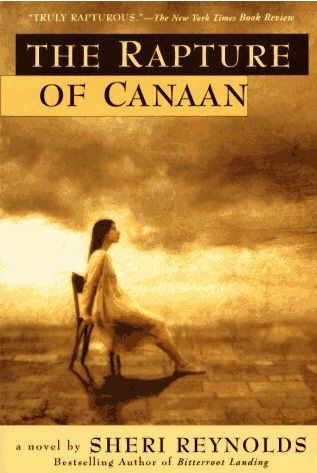 The Rapture of Canaan, by Sheri Reynolds


At the Church of Fire and Brimstone and Gods Almighty Baptizing Wind, Grandpa Herman makes the rules for everyone, and everyone obeys, or else. Try as she might, Ninah hasn't succeeded in resisting temptation her prayer partner, James and finds herself pregnant. She fears the wrath of Grandpa Herman, the congregation and of God Himself. But the events that follow show Ninah that Gods ways are more mysterious than even Grandpa Herman understands.

Rapture of Canaan is an honestly good book. A highly engrossing tale about an extreme religious commune and the severity of their faith. A novel of sharply-crafted twists and turns and one that will play with your emotions. This is a story of one girl's faith in her church and in God and her struggle to balance freedom within the iron walls of the world in which she lives.

Grandpa Herman, founder of The Church of Fire and Brimstone and God's Almighty Baptizing Wind, has a flock to tend to -- his congregation, where some mimic Herman's steadfast and unnerving faith, and some who occassionally stray from the righteous path. And perhaps the most surprising stray of all is his granddaughter, Ninah. Twelve-year-old Ninah, who finds difficulty in controlling her first adolescent stirrings, manages somehow to twist them and convince herself the things she does with her prayer partner, James, is nothing more than learning about Jesus's love through each other. And once the community finds out, the whole system of the Church is shocked to a halt. "The wages of sin is death," says Grandpa Herman. The story plays out wickedly as the truth of Ninah's transgressions plummets to an end . . . the rapture has come.

The Rapture of Canaan is a powerful and stunning novel. Shari Reynold's prose is a tapestry of faith, religion, fear, sadness, life and death, all woven to create a picture of a cult-like existence and how it effects those in which it governs. A truly page-turning saga that expresses the all-encompassing love for Jesus and the trials of a girl finding her way. An uplifting and frightening mix. A great read. Such a great read, that I am reading it now for about the fifth or sixth time. It is a book I love and come back to now and again. That is the mark of a truly great novel I think . . . when the reader wants to read again and again . . . don't you??


I am hoping...
I have a few letters to write and I hope that I can get them done within the next couple of days. I don't know what happens with my time, but it just seems to evaporate into thin air. There are just not enough hours in the day!!

I am hearing...
Nothing new really. Mitzie is snoring away on the sofa. The keys are tapping. The birds are singing. The odd car drives by. The clock is ticking. It just chimed out the hour . . . Westminster Chimes. I love Westminster Chimes. It's kind of like having Big Ben in your house, but not quite. I'm sure Big Ben would take up far too much room. I like my little clock.

Around the house...




I love the idea of having a room dedicated totally to laundry. It has long been my dream, and will probably always stay a dream, but then again . . . dreams have been known to come true. I just adore the way this one is set up with it's fancy cuboards beneath and it's open shelves above and the lined wicker baskets. I cannot see the whole room from this picture, but I can imagine it in my mind . . . there is a wooden ironing board that folds out of the wall and tucks away when you are not using it, and a special countertop just for folding laundry on. A window on another wall which looks out into a country garden so that you can watch the birds flit and fly while you are ironing, and perhaps a squirrel or two as it goes about it's business, a radio that you can turn on low and soft so that you have your favourite music to keep you company as you go about your work. It all sounds very, very lovely.



One of my favourite things . . .


I used to love dancing. I probably still would, but not for my mobility problems and the arthritis. It doesn't stop me from dancing in my head though . . . and I often do when a song I love comes onto the radio, and why not!!



If I could change one thing it would be...


That we lived closer to family. I miss them every day, but even more so when the holidays roll around. I suppose that is only natural. I wish that Todd and I had met each other at a time in life when we could have had a family together. It would have been nice . . .



I am looking forward to ...


I just look forward to each day and seeing what it will bring. Life is an adventure I find. Each day is like opening up a new box of Cracker Jacks and wondering what the prize will be at the bottom of the box. Will it be a snapper??? Will it be a cute little figurine??? Or will you be stuck with a boring old card??? The choice, ultimately is up to you, for your life

is

what you make of it, truly.




A few plans for the rest of the week...


There will be a bit of work, a bit of play and everything in between. Life is good.

Here is picture thought I am sharing...



"No matter what you are doing, keep the under-current of happiness. Learn to be secretly happy within your heart in spite of all circumstances."
~Paramahansa Yogananda


I truly believe that life is better if you seek out the good in every day, in every moment. Look for the light in every day. It's there . . . I promise you . . . it's there.

As a closing thought I would like to leave you with this:
"God himself, does not propose to judge a man until the end of his days."
~Samuel Johnson

Think about it . . . we need to be kinder to each other.



And there you have it . . . my day book for this week. Don't forget to hop on over to the Simple Woman

to check out the other day book entries! (Or better yet, do a simple day book entry yourself! It's not that hard and I am betting you would enjoy it!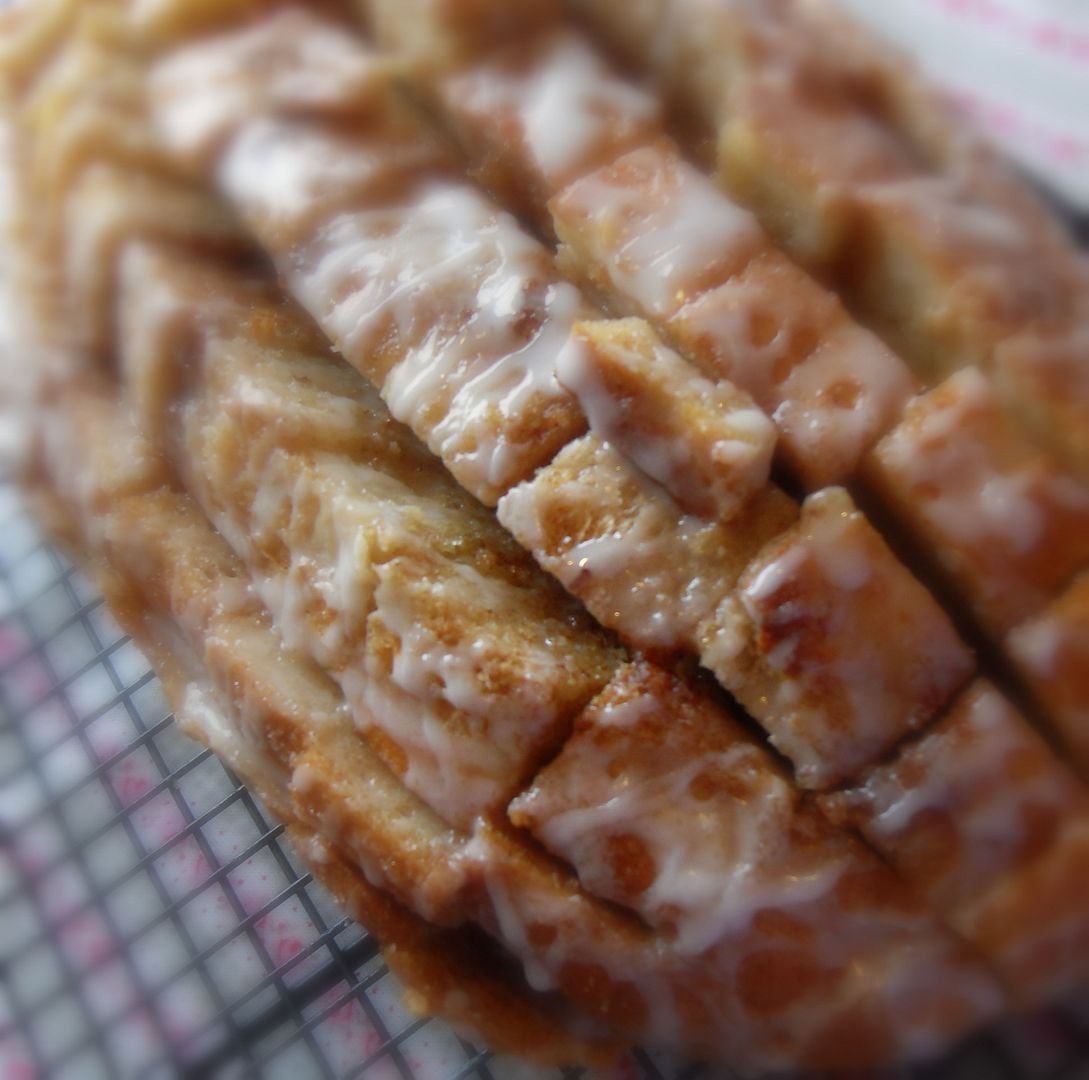 Cooking in The English Kitchen today,
Cinnamon Roll "Pluckit" Bread.
This is fabulously tasty!
Have a great day everyone!! The sun is now shining here. It's going to be a gorgeous day!