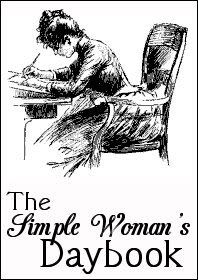 FOR TODAY, June 22nd, 2009 ...

Outside My Window...
It's very early and it's hard to tell what sort of day we are going to have today as the sky is still that indeterminate colour . . . but I see tell tale signs of blue so I am thinking it will be a sunny day. I did hear rumours that this week was going to be clear and warm, but we shall see. It's now officially summer! And so it should be!
"Ah, summer, what power you have to make us suffer and like it."


- Russel Baker
I am thinking...
About the wonderful time I had at the Seminary Graduation on Saturday evening. I had not thought that I would be able to go, but plans changed at the last minute and it ended up that I could! I was so happy. It had made me a little bit sad knowing that I had worked so hard with the kids all year only to not be able to attend their important evening. Our team did really well on the Scripture Chase and 3 of our 5 students had memorized all 25 scriptures! It was such a wonderful experience to watch them in action and see how quickly they were able to find the applicable scripture references in their scriptures! I was well impressed!
I am thankful for...
The opportunity I had to be able to teach in Seminary this year. I learned a whole lot. That's the funny thing about teaching. You often learn more than the students do, or just as much in any case! This year we did the New Testament. In September we will be starting the Book of Mormon. I am really looking forward to that. Because I came into the church later in life I have not had a lot of opportunities to really study it in depth, and I am really looking forward to feasting on the scriptures for another year!
From the kitchen...
There is some leftover rhubarb and berry crumble tart sitting on the counter, but not a lot of anything else! I know!! I did cook yesterday, but it was mostly savoury things!
I am wearing...
I am wearing a timeworn and old pair of pajamas, pink, of course! I wonder why it is that old pajamas and slippers are so comfy? Well, I just like pajamas full stop and could wear them 24/7, but old ones always feel just that little bit more comfortable, almost like a second skin.
I am creating...
I have something really special that I am working on right now that I can't tell anyone about just yet, but you'll be the first ones to know when I can! I have not had a lot of time for painting these last few weeks. I am really missing it and my fingers are just itching to pick up my brushes again and hopefully this week they will!
I am going...

To the Temple on Friday. It's Stake Temple week and Friday is the night we will all be going from out Ward. I just love going to the temple and when you get to go with all your special friends it's even better. I have some special work to do this week and so it is going to be a really spiritual afternoon/evening for me this time. If it is sunny we want to go for a long walk in the grounds before we go inside. The gardens are always so very lovely this time of year.
I am reading...
"Little Bee is a refugee who has landed in the UK after fleeing a war torn Nigeria. She has many horror stories to tell and is constantly thinking of how she can kill herself in any given situation if "the men come" for her. Sarah is a white middle class woman, married with a little boy, a good career and
a nice home in Surrey. One day their lives collide in the worst possible way and from that day on, their lives and their fates become interlinked. "
I have only really just started reading it but am already finding it spell binding!
I am hoping...
We have booked ourselves on a Coach Tour to Austria in July and I am really hoping that we have a wonderful time. It is called the Sound of Music tour. We'll be visiting
the mountain village of Alpbach, which has been voted "Austria's most beautiful village" as well as "Europe's most beautiful flower village". Picturesquely situated on a sunny plateau 1000 metres above sea level, Alpbach makes a picture postcard with geraniums and other flowers adorning the window boxes in summer, so have your camera ready. From Alpbach we descend to the Inn Valley to the smallest town in Austria, Rattenberg, famous for its glass blowing industry and quaint souvenir shops.
(Yes, I got that from the guide book!)
We'll also
be visiting
Krimml Falls and Kitzbühe, Swarovski Crystal World, Innsbruck and Salzburg. Salzburg was the home of the Von Trapp family and also Mozart's birthplace. It all sounds very wonderful and I am really looking forward to it!
I am hearing...
The birds are singing away and Jess is snoring over in the corner. I love to listen to Jess. It is such a comforting sound. She is our baby to be sure, and it is hard to see her getting older. She's going on holiday while we are in Austria as well. Most times we go away she stays with a family from our church with a lot of children. She just loves it there! Lots of kiddies to play with and to tire her out! They love having her as well, and we're always very grateful that they do. I would hate to ever have to leave her in a kennel while we were away. Because we got her at a Rescue Centre I would be so afraid that she would think we were taking her back. We have done it several times but I wasn't really happy with it.

Around the house...
Can you believe that there are still books that need putting away and the kitchen still needs being finished painting! I know! What are WE like! Actually Todd is hoping to finish up the painting on Wednesday this week and I have started on the pile of books, so it sounds a lot worse than it actually is!

One of my favorite things...
Is going for long walks in the Orchards that surround us. They are so peaceful and it is fun seeing them change with the seasons. Right now the hedgerows that border them are filled to the brim with blackberry blossom and the trees themselves are overloaded with baby apples and pears. The golf coarse that lays on the other side of the hedgerows has been sold and it's kind of sad to see it going to ruin . . . nothing has been mowed and the grass is taking over and it's looking very wild. When you stand at the edge you can look right over the Kent Weald, a most spectacular view on any day. Jess just loves to go on these walks with us, but she is slowing down I have noticed . . .

A Few Plans For The Rest Of The Week...
There is the Temple Trip on Friday and then Saturday is our Helping Hands Day and the youth are also making pizza's again. Then there is a Baptism on Saturday evening and then we are having some friends over for dinner and a movie afterwards. It is going to be a very full Saturday!!

Here is picture thought I am sharing...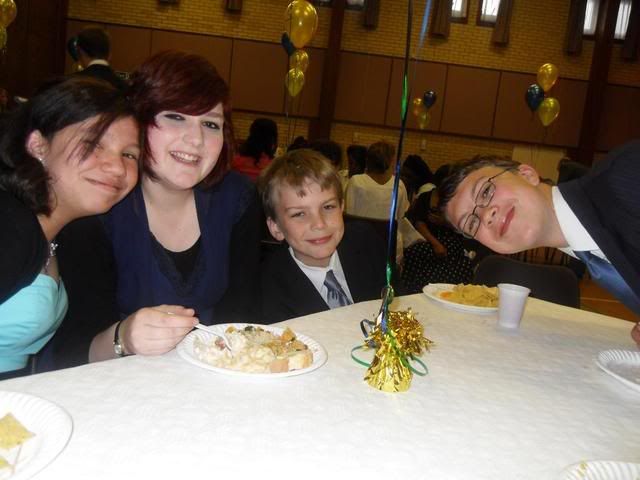 Just a few of my students posing for me at the Seminary Grad last Saturday evening. Don't they look like a fun bunch? The girl on the far left is Pauline and she was in the early morning Seminary class, so technically not my student, but she has been a part of Todd's and my family since we moved down here to Kent. One year she lived with us the whole summer, except for the weekends, and Todd thinks of her as the grandchild he never had. She was only about 9 when she started coming to us and now she is going to soon be 15! She looked so pretty and grown up on Saturday night with her new dress and high heels.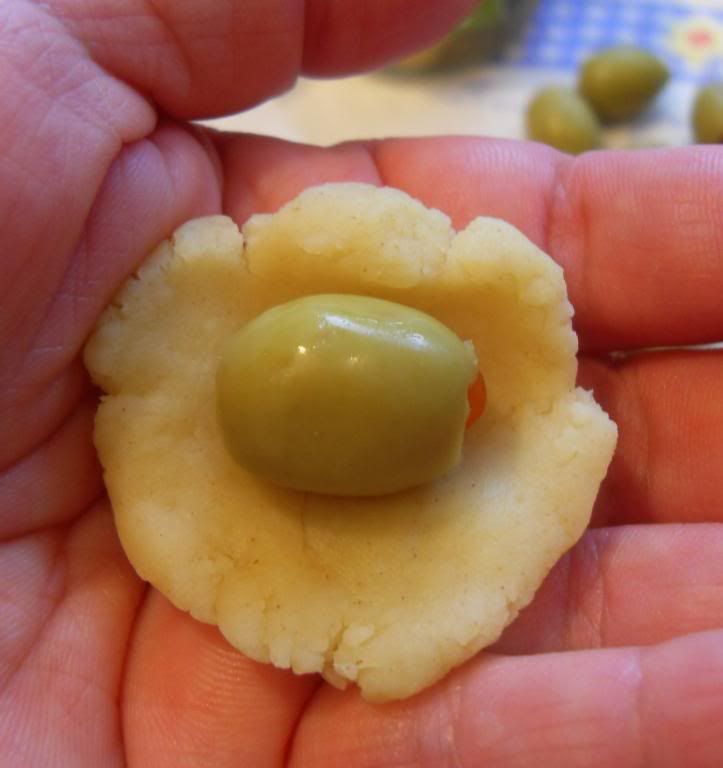 Someone had asked me a few weeks back to share the recipe for my cheddar olive poppers and so I made some up at the weekend to share with you this morning. I also did a little slide show so that I can show you the technique I use for making them, but for some odd reason I can't get it to show up!! Most annoying!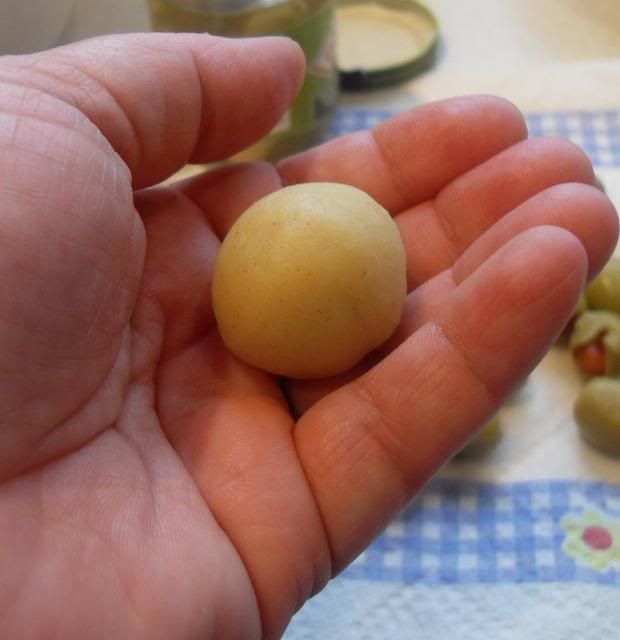 *Cheddar Olive Poppers*
makes 20 to 25 appetizers, depending on the size of your olives
Printable Recipe

These are one of the more popular appetizers I make and are always the first to disappear. They're really, really easy to make and make good use of the food processor, which really does most of the work and makes them relatively painless! You can make the dough up to 1 week in advance and keep it in the refrigerator. It can also be frozen for up to a month.

1 cup (4 ounces) sharp cheddar cheese, finely grated
2 TBS butter, softened
1/2 cup sifted flour
dash cayenne pepper
1 jar (20 to 25) medium to large pimento stuffed olives, drained and dried off really well




Pre-heat the oven to 200*C/400*F. Beat the cheese and butter together, in a mixer or in the food processor, until smooth. Stir in the flour and cayenne. (Pulse a few times in the food processor til a dough forms) Shape 2 heaping teaspoon of dough around each olive, covering it well and shaping the dough into a ball. (see the slide show above) Place the balls a few inches apart on an ungreased baking sheet. Bake for approximately 15 minutes, until lightly browned on the bottoms. Serve hot. Delicious!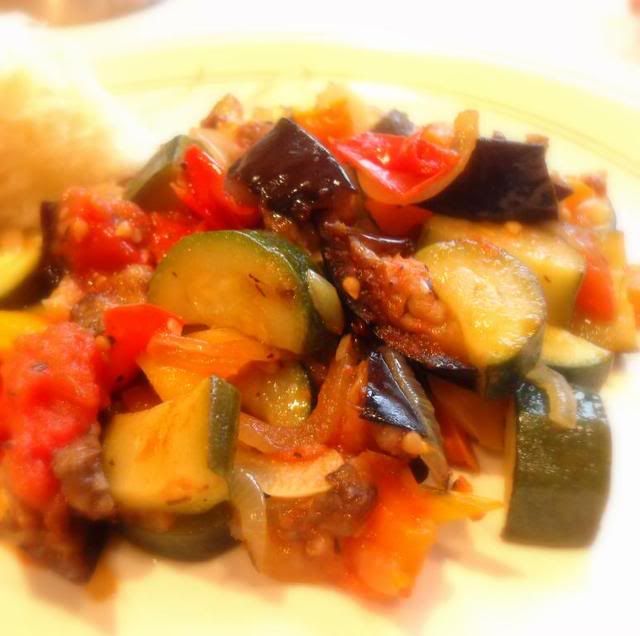 Hop on over to The English Kitchen to see what we had for our tea yesterday!