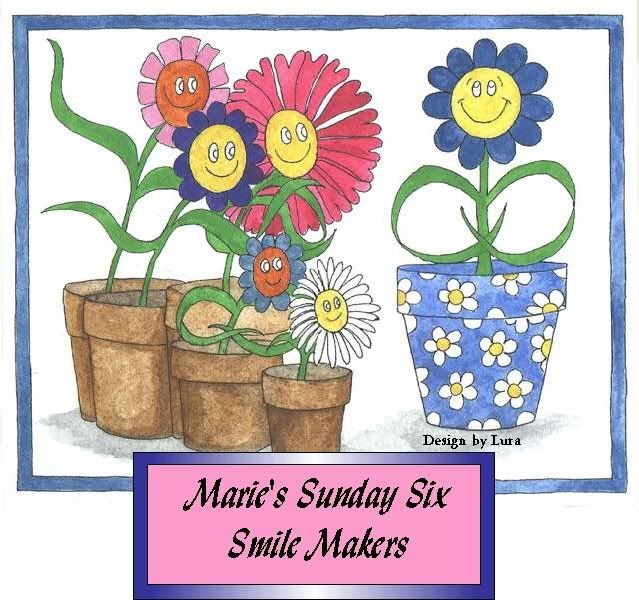 It's hard to believe it's Sunday again! The time seems to be just flying by. A week no sooner gets started and it's finishing! I thought it might be fun this week to tell you six different things about me and perhaps maybe make you smile? At any rate it will be something a little bit different than my normal smile makers, so here goes!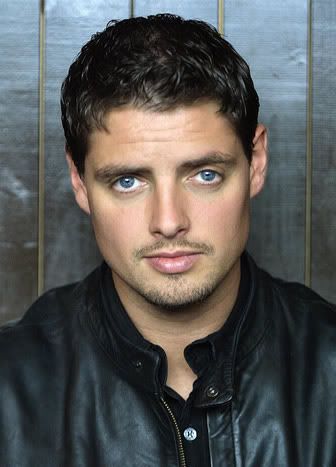 I have a secret crush on Keith Duffy of
Boyzone
. I know, I'm too old to have crushes and most especially on
boyband
members, but I can't help it. Maybe it's that crooked grin of his . . . or his pretty blue eyes, or (and this is a huge possibility) perhaps it's that cute Irish accent of his. In any case, whatever it is, I could swoon for him. I think he's the bee's knees, the cat's meow and the greatest thing since sliced bread.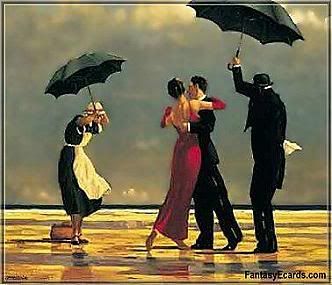 I've always wanted to dance in the rain with the man I love. Not pouring down rain, just soft falling rain, the gentle kind. Romantic movie kind. We'd sway under the misting drops to some music that only we two could hear, my head on his shoulder, his strong arm against my back . . . sharing kisses that taste of spring rain and each other. Now doesn't that sound romantic? It does to me!!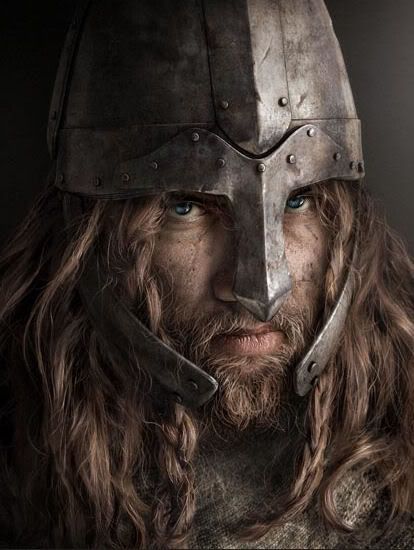 I used to love to read Historical Romance books and always fancied writing one. I especially loved ones about Viking Warlords and Scottish Lairds in kilts. I am not sure what that says about me, but hopefully it's all good. There is something about a man in horns and furs, or in a kilt that really turns my crank. Now if Keith Duffy showed up at our door, in the rain, wearing a kilt and a pair of viking horns, I'm afraid I don't know what I'd do! Perhaps I'd faint with the
excitement
of it all! The thought of it makes me smile.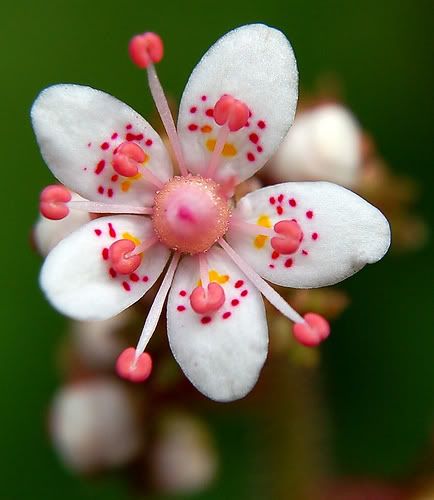 I'm terrified of spiders. It doesn't matter what size they are, big or small. (In fact I dislike them so much that I just couldn't bear to put a picture of one here.) I think it's all those legs. I think I inherited this fear from my mother. She hates all bugs. There was a spider in our bathroom on the mirror one time when I was about 16 and the three of us . . . she, my sister and myself . . . were all standing in the hall outside the bathroom door trying to get it by reaching around the doorway and into the bathroom with the end of a broomstick. It kept moving and every time it did we would scream in unison. I am sure we looked quite ridiculous. My mother's eyesight is not as good these days, and she often kills black balls of fluff that she sees on the carpet. She once killed a mouse with a flyswatter, but that's a whole
nother
story . . .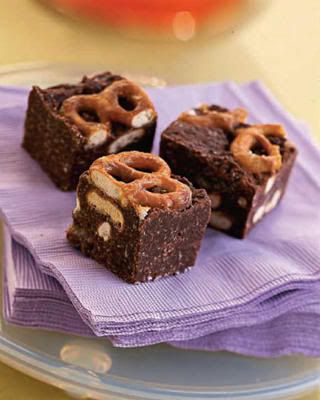 I love salty and sweet taste combinations. Thinks like potato crisps and milk chocolate . . . together, or pretzels and sweet soda drinks, salted crackers and canned pears. I have been known to make up ridiculous combinations just to try out what they taste like. Green olives and chocolate is one of them, and amazingly enough it was delicious! I'm not sure what that says about me either. (I also really love eating Peanut Butter Sandwiches with tinned Tomato Soup. I know Me<===
Weird
)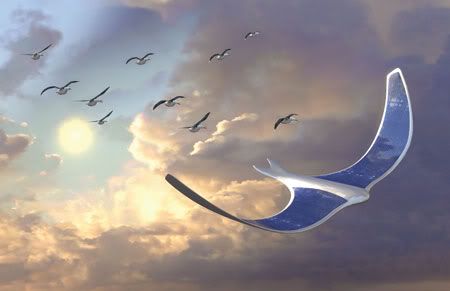 I used to dream about flying (like a bird) and I loved it. I am quite afraid of heights and so I don't think I could ever hang glide, or jump out of a plane, but I once flew home holding onto a loaf of bread in a dream. The bread was taking me, and I was hanging onto the plastic ruffle at the end. It was a wonderful feeling. I think Birds are quite lucky to be able to fly. The wind must feel so nice under their wings and I can only imagine how wonderful it must feel to be able to soar . . .
And there you have it. Six quirky, odd and somewhat
weird
things about me! I hope they made you smile. They did me.
We had some company for dinner last night. A lovely Indian fella from church. I was a bit
embarrassed
because I hadn't twigged ahead of time that he was vegetarian. I served sausages and mash . . . man food. He ate the vegetables and the bread I had baked in the
bread maker
. I really should have known . . . most Indians are vegetarians I think. I could be wrong, and most likely am. At any rate I redeemed myself by serving a Strawberry Tart for dessert. I just kind of made it up, but I'll try to write it down properly like a recipe. This went down a real treat!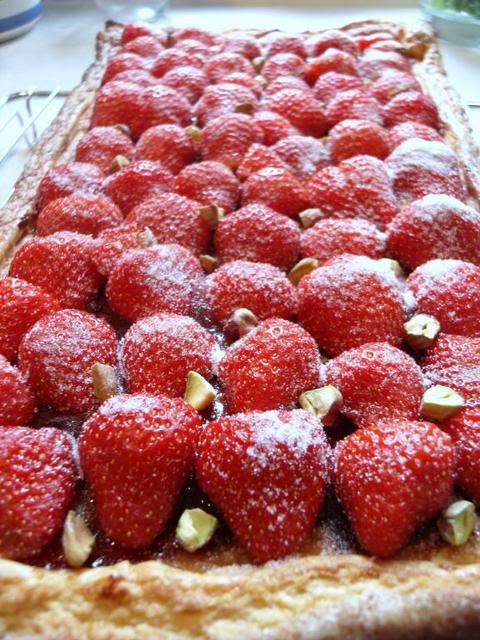 *Marie's Strawberry Tart*
Serves 4 - 6 (depending on how hungry you are)
Printable Recipe
I had some puff pastry in the fridge that needed using up and some strawberries so I put them together to make what I thought was quite a delicious tart. I brushed the edges of the tart with some butter and cardamom sugar which went really well with the berries, and smelled heavenly.
1 packet of ready rolled puff pastry
1 cup strawberry jam
1/2 cup pistachio nuts, toasted and chopped
1/4 cup of white sugar
1/2 tsp ground cardamom
1 TBS melted butter
softly whipped cream to serve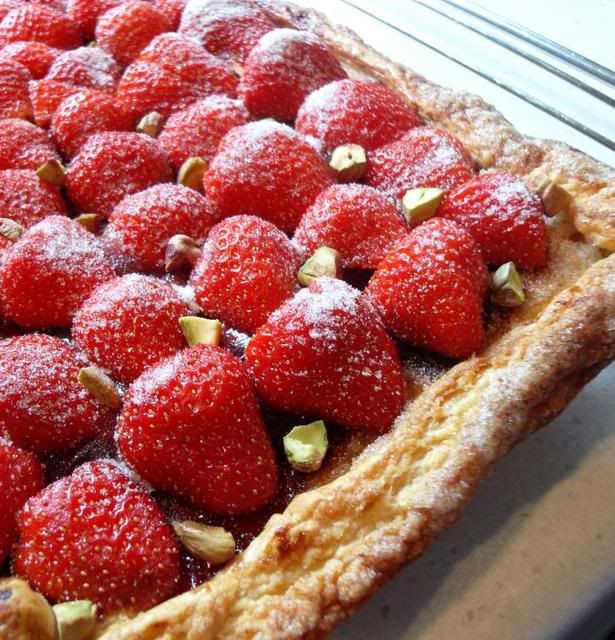 Pre
-heat the oven to 200*C/400*F. Line a large baking sheet with parchment paper and set aside.
Unroll your pastry and place it onto the lined baking sheet. Knock up or roll a rim up all around the edges. Mix the sugar and the cardamom together. Brush the edges of the pastry with the melted butter and then sprinkle them with half of the cardamom sugar. (reserve the rest of the sugar for after) Bake in the heated oven for 10 to 15 minutes, until the pastry has begun to puff up. Remove it from the oven and tamp down the middle of the pastry inside the rim you made. Stir through the strawberry jam with a fork and then spread it evenly inside the crust. Sprinkle with half of the pistachio nuts, reserving the rest for a bit later on. Return it to the oven to bake for a further 10 minutes or so, until the edges are nicely browned and it is crisp on the bottom. Remove from the oven and allow to cool completely.
Wash and slice your berries in half. Lay the halved berries in rows across the jam filled tart and sprinkle with the remaining pistachio nuts. Sprinkle the berries with the remaining cardamom sugar.
Serve cut into slices and garnished with a dollop of softly whipped cream. Delicious!