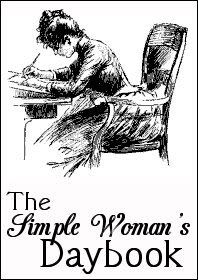 FOR TODAY, October 16th, 2012...

Outside My Window...
It's dark and very cold. You can really feel the temperatures dropping noticeably dropping now. Our fish have gone to sleep for the winter. They haven't come up to feed in several weeks now and there has been no sign of our frogs. Tis time for hibernation I guess!
I am thinking...
I look at this simple teacup, filled with wooden clothespins, sitting on a simple piece of folded linen, which is laying on a worn plank table and I love it all to pieces. There is so much beauty in these simple things . . . and then look . . . there are two clothes pins in that bunch that are not like the others. They are flat on the edges. They stand out a bit from the rest because they are that little bit different. A difference that you wouldn't notice unless you really studied the picture. I think that's kind of like being a Latter Day Saint. You could sprinkle us into a crowd of people and at first nobody would be able to tell the difference, but after studying the whole group of people after a time, we would begin to stand out as being somehow "Different." That is because we truly
are
a
peculiar people
, in many small, yet meaningful ways. I like being peculiar.
I am thankful for...
Little miracles that manifest themselves in my life every day. They are not large, or even spectacular . . . and might go unremarked except for one thing, and that is this . . . I have a seeking and open heart.
From the kitchen...
I made homemade bread yesterday. Brown Bread . . . I guess that means today I will have to make some beans because Brown Bread and Beans go together like . . . well, Peas and Carrots!
I am wearing...
A pink M&S Nightie, with LONG sleeves. Yes, bundling up for the cooler weather. I also have my robe and slippers on. I am trying to resist putting the heating on for as long as I can.

I am creating...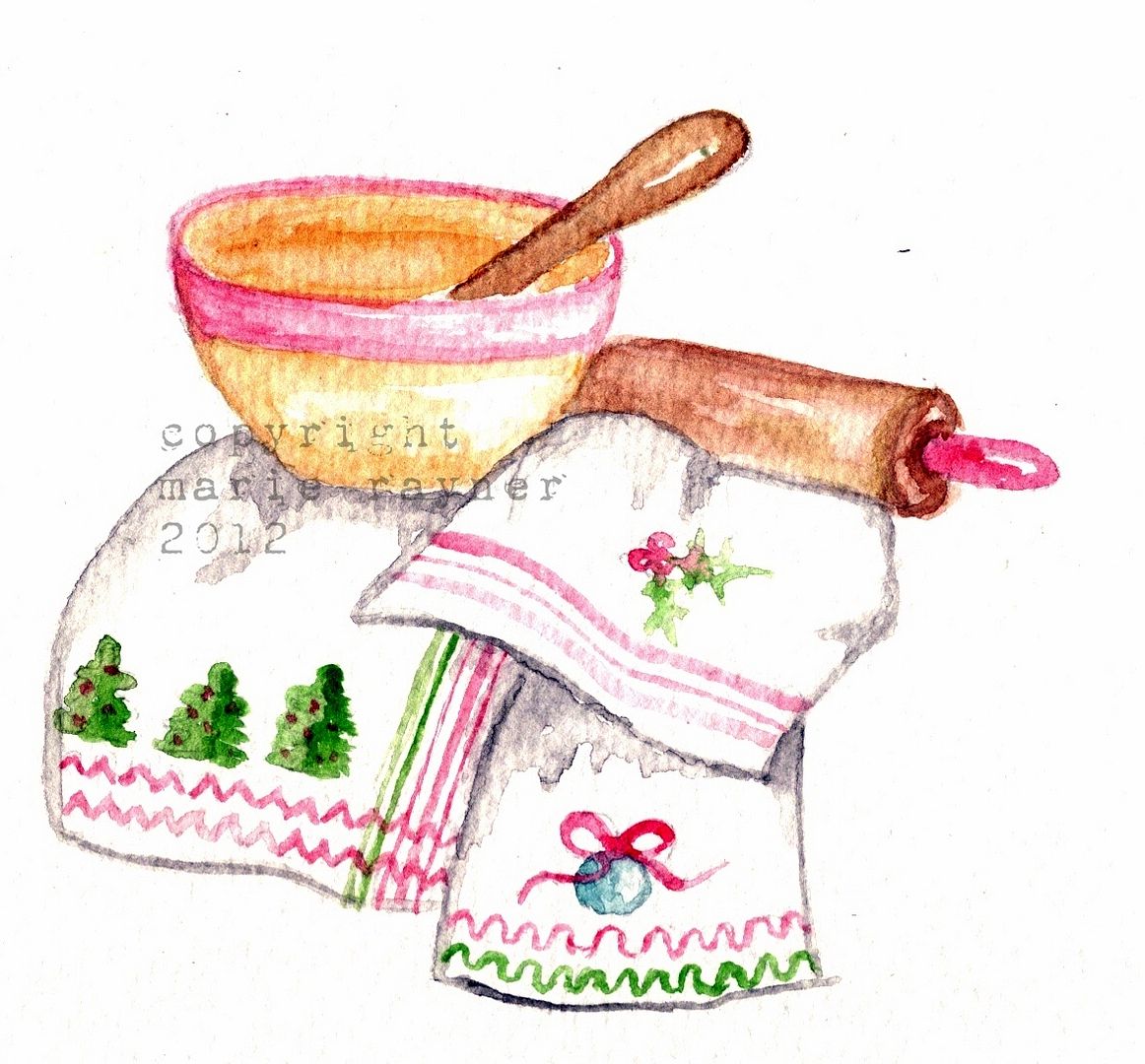 Working on
the finishing touches for my Christmas Cook-booklet. I have had ever so much fun doing this one, and if I don't get it finished soon . . . it will be too late. I need a kick up the backside!!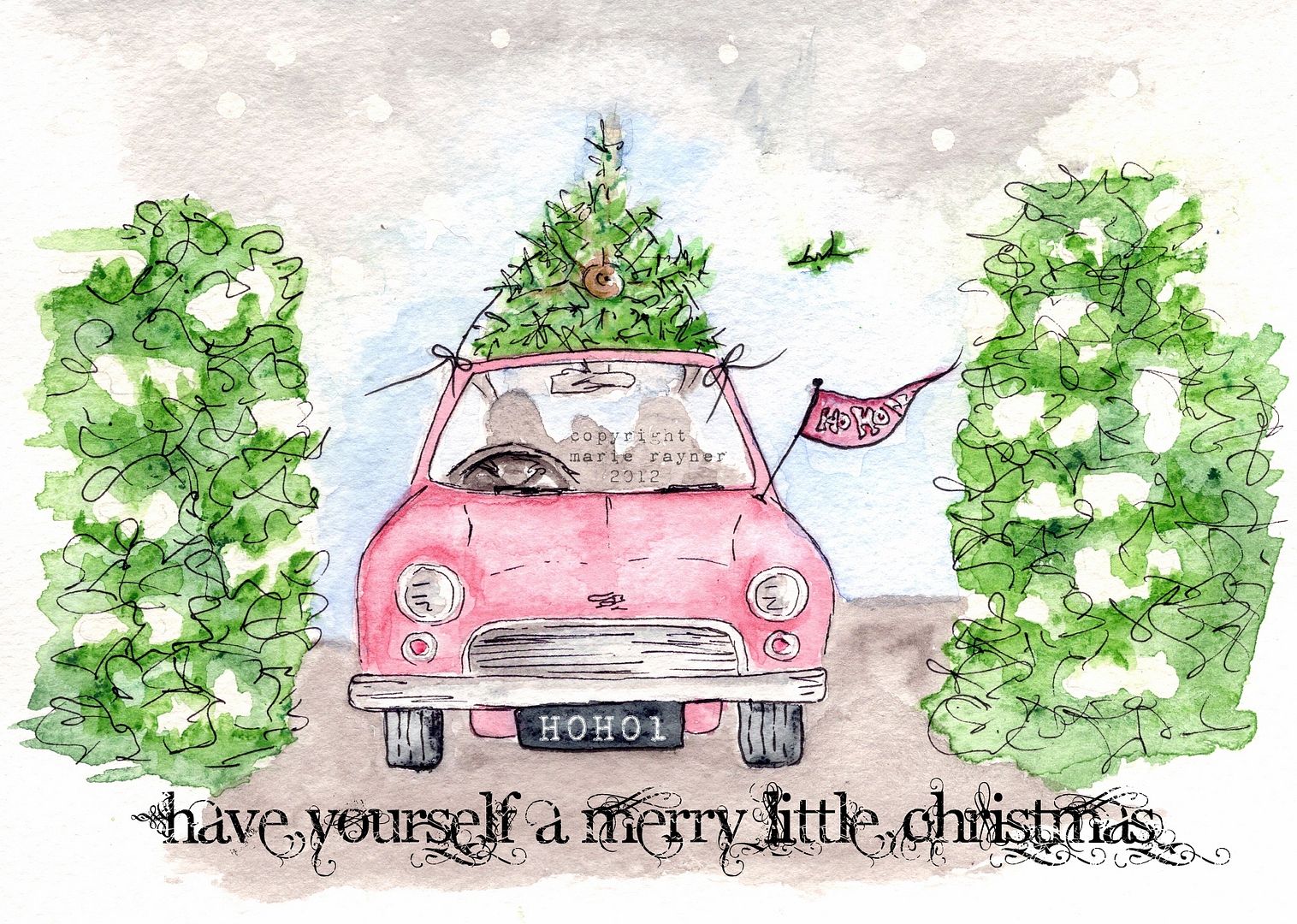 Anyone wanting Christmas Cards, now is the time to order them. As I do each one individually by hand they do take some time to put together. Leave a comment or e-mail me if you are wanting any! I have all the ones available from years gone past, plus new ones for this year. If you want some and wait too much longer, it will be too late.
I have fallen in love with these Mannequin scissor keeps and needle holders. I don't know if it is the colors (I love red and white anything) or the simplicity of them. My fingers are itching to make me one.
I have a meeting here at the house tonight, discussing a new project in the offing which I am very excited about. We are invited out to friends for lunch tomorrow. I also have a Relief Society Presidency meeting tomorrow night and then Missionary Correlation on Thursday Evening. This weekend is Stake Conference. I love Stake Conference almost as much as I love General Conference. It is a time for our local leaders to inspire and uplift us. Fabulous. Plus we get to see friends from other Wards in the same area and catch up a bit!
Borrowed Light, by Carla Kelly

Julia Darling never expected to cook for some cowboys in Wyoming, but when she breaks off her engagement in Salt Lake City, it's the perfect opportunity for her to escape. Determined to stick the job out, Julia faces her biggest challenge yet - letting go of borrowed light to find her own testimony. Set in the early 1900s.

I am really enjoying this book! It is a historical romance, but without the smut, and very entertaining. The characters are very real and the main character is a cook! Absolutely loving this. It's refreshing and funny and interesting! The characters are sweet, loveable and believable. The perfect escape.

That I can get all the things done today that I have to do and still find a bit of time for play!

I am hearing...
Nothing new really.

Mitzie is snoring on the couch. The clock is ticking . . . my fingers are clicking on the keyboard.

The sound of the odd car driving past on the wet pavement.

Nothing much changes in that way from one morning to the next.




Around the house...

Don't you just love this truly novel way of providing lighting in a home?? I think it's totally sweet, although I cannot imagine me ever doing this to my precious tea cups. But how could would this be in a kitchen nook??? I just love it!

I am also really loving this corner desk space. I love the colors and the way it's all set up. There's a lot of storage room there, but it's not untidy or unattractive. There is beauty in the order of it.

And I just totally love, Love, LOVE these decoupaged seats!! I am so doing this for a chair in my craft room. All I have to do is to find an old wooden chair at a charity shop or some such. That will be the hardest part. You never find one chair all on it's own. A wooden stool would also work I think, just so long as it was the proper height.

One of my favourite things . . .

Pin Cushions. I just adore Pin Cushions. Seriously. I think it is a love that began when I was a child. My mother had an old cousin, named Lydia McNayr. She used to send us each a small gift at Christmas. She lived in America. One year she sent my sister and I these little padded chairs which were made from tin cans. They were not like these ones below . . . although these are very cute.

Ours only had padded seats . . . the rest of the chairs where the bits of the tin can that had been cut into long thin strips and each one was curled up intricate patterns to shape the four legs and the back of these chairs. As an adult thinking back, I know now that they must have been pin cushions, but as a child we used them for our Barbies. I wish I still had mine.

Once I get my craft room up and running again, I will have to create a pin cushion collection for myself. It sounds like a plan!

Something new about me ...

I

love vintage anything. When I was married the first time we had my parents old kitchen table set, which we had had the chairs recovered. It was all chrome and the table had a Formica top. I would give anything to have that now. I wonder what happened to it . . . it makes me sad to think of the things like that which have gone astray through the years. Why do you have to get old before you become wise?




One of my guilty pleasures ...

This is my favorite, Favorite, FAVOURITE breakfast cereal and I only ever rarely get to enjoy it. I have to pick up boxes of it when I go home to Canada on visits. I know it's loaded with sugar, but I just love the stuff. I never actually have it for breakfast . . . I usually have it as an evening snack, or "supper" as they might call it over here in the UK. Todd can keep his bread and marmite . . . I'd die for a bowl of this any day!

People without blue badges who park in handicap spaces. Handicap spaces are often very few in numbers and it really makes me annoyed when I am not able to find one and so I have to struggle (on a bad day) from quite a distance to go into a shop or restaurant while some jerk is parked in the handicap spot, without having a blue badge displayed. Example . . . a few weeks ago we went to McDonalds for lunch. There are only two handicap parking spaces there. One had a blue badge holder in it, the other had a car full of chav's in it who were eating their lunch actually in the car . . . another standing outside the car smoking. No blue badge in sight. I was having a very bad day and had to walk to the restaurant from one of the farthest away parking spaces, and it was a struggle. I didn't dare say anything to them though because they looked like the kind of people that would only hurl abuse at you if you did. Besides . . . what kind of person does that??? Not anyone I would want to tangle with. It makes me laugh . . . why have these dedicated spaces if you are not going to police them and make sure they are being properly used???

Here is picture thought I am sharing..."But this is what I'm finding, in glimpses and flashes.

This is it.

This it it, in the best possible way. That thing I'm waiting for, that adventure, that movie-score-worthy experience unfolding gracefully. This is it. Normal, daily life ticking by on our streets and sidewalks, in our houses and apartments, in our beds and at our dinner tables, in our dreams and prayers and fights and secrets . . . this pedestrian life is the most precious thing any of us will ever experience."~Shauna Niequist

We should never waste the lives we have been given to live by comparing them to, and wishing them to be as good as someone else's life appears to be. Lives are grown and become beautiful in cherishing the every day, every moment . . . every experience, good or bad. Living in the present, in the here and the now and making the here and the now as good as it can possibly be in small and simple ways.

As a closing thought I would like to leave you with this:

"How lucky I am to have something/someone that makes saying goodbye so hard."~A A Milne
And there you have it . . . my day book for this week. Don't forget to hop on over to the Simple Woman

to check out the other day book entries! (Or better yet, do a simple day book entry yourself! It's not that hard and I am betting you would enjoy it!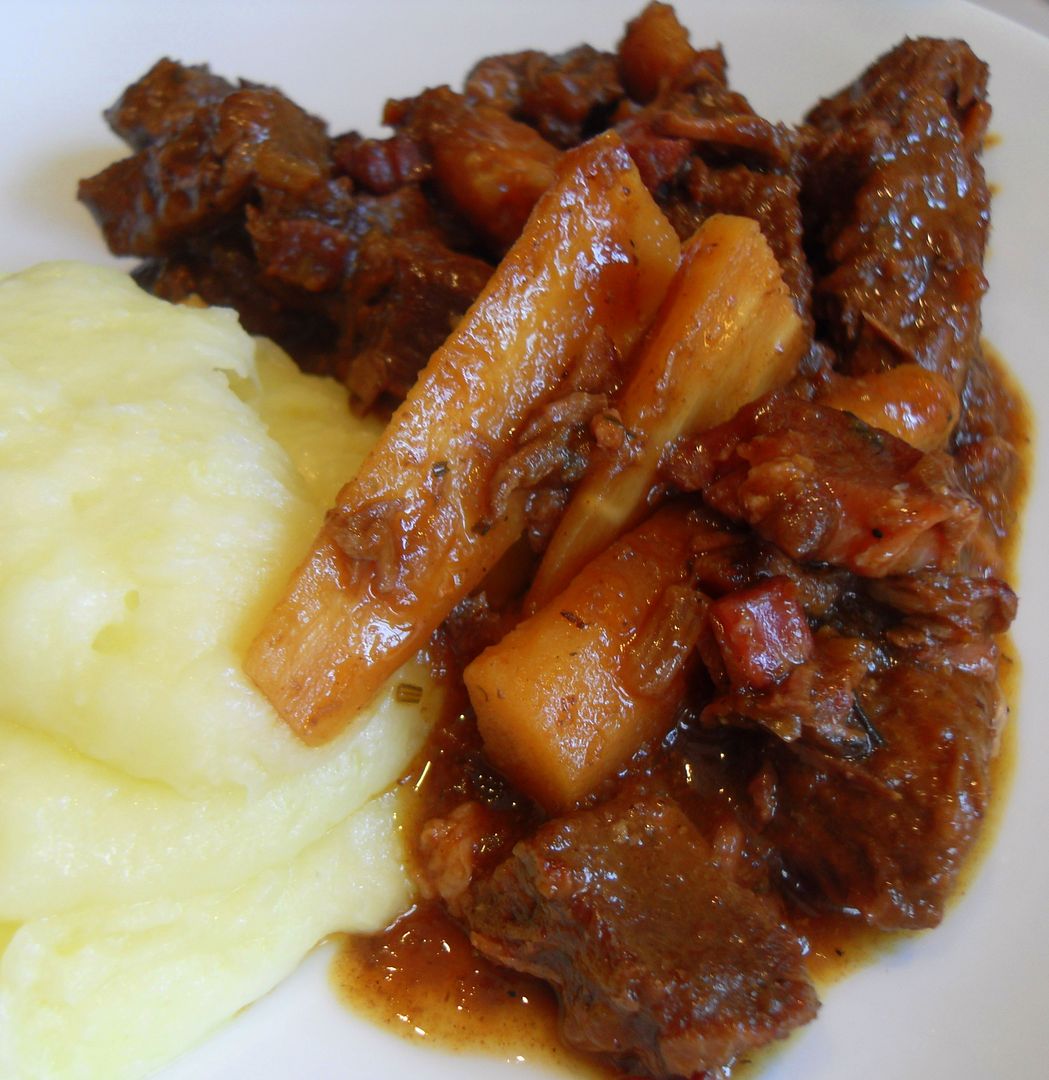 Cooking in
in The English Kitchen today . . .
a delicious
Daube of Beef.
Seasonally warming.
Hope you all have a wonderful Tuesday!