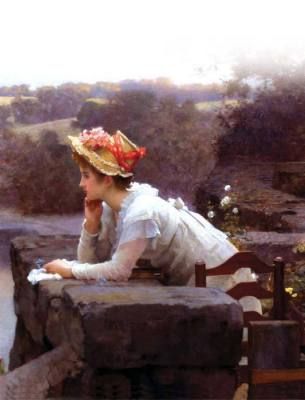 In the end, the number of prayers we say may contribute to our happiness, but the number of prayers we answer may be of even greater importance.
— Dieter F. Uchtdorf
I just love this quote by President Dieter F Uchtdorf. He is one of the leaders of my church. I am ashame to say that I had never really heard of him when he first got called. Since then though I have come to love him and his words. He always inspires me.
I have always been a praying woman. I like to think that I pray unceasingly. I often have a prayer going around in my head, an ongoing conversation with my Heavenly Father . . . but before I read this quote, I never thought about my being the answer to another's prayers. Have you ever thought about the number of times that you might have been the answer to someone else's prayer?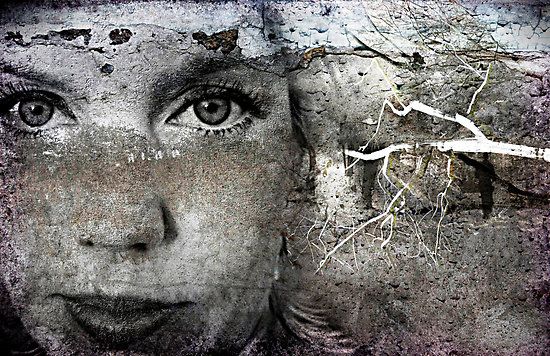 What an awesome thought. What an awesome responsibility . . .
How is this done you might well ask??? The answer would be, through and in compassionate service to others. Reaching out to bless the lives of others in countless ways, both large and small . . . a spoken word, a random act of kindness, a prayer said . . . small acts of service that take little effort on our part, but which make a big difference to those that we do them for. Selfless acts of caring for others in small and meaningful ways, that help to not only enrich their lives, but could have an eternal impact on them. In lifting up our fellow man, we cannot help but to rise a little higher ourselves. Losing yourself in service to others, quite often has the added benefit of enabling us to find joy in our own lives, happiness . . . meaning.
I have often thought that a life spent only in selfish pursuits and self indulgence is a life . . . wasted. Pure and simple.
I'd much rather be the answer to someone's prayer, wouldn't you?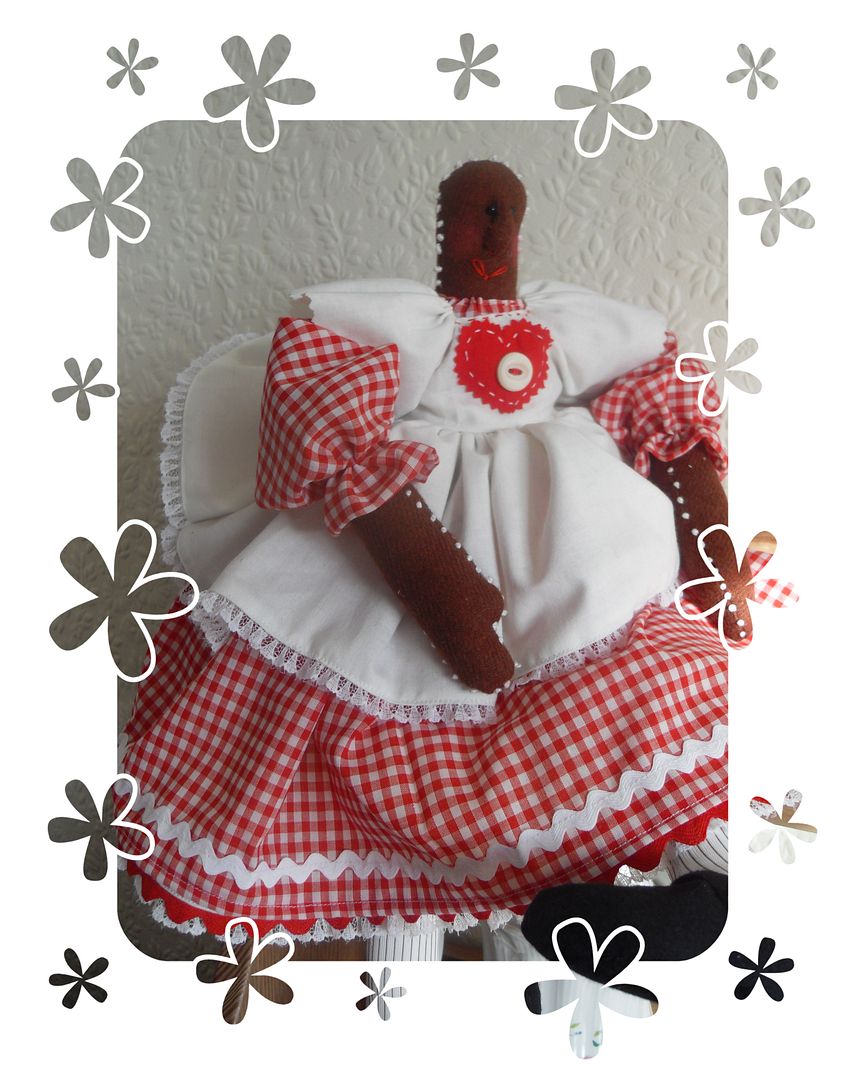 Ok, so she's not very pretty, but this newest doll of mine I like to think of as being kind of like a Pug dog . . . she's so ugly she's cute. I have long had a love of Gingerbreadmen and Gingerbread dolls. Indeed I have a whole collection of them that sit along the stairs leading up to our upstairs. They are one of the first things you see when you enter our home and I like to think that they bring a smile to people's faces when they first encounter them. I know they bring a smile to mine.
Just like this little lady. She's very unusual I think. Made of spiced coloured 100%wool fabric, she has little white french knots decorating her head and arms, just like white gingerbread icing.
A lot of love has gone into her and I think it shows in the small details. Right from the red flannel heart that decorates the bodice of her red gingham check dress (that is an antique button which adorns it, from my button box) down to her black felt hand sewn Mary Jane shoes.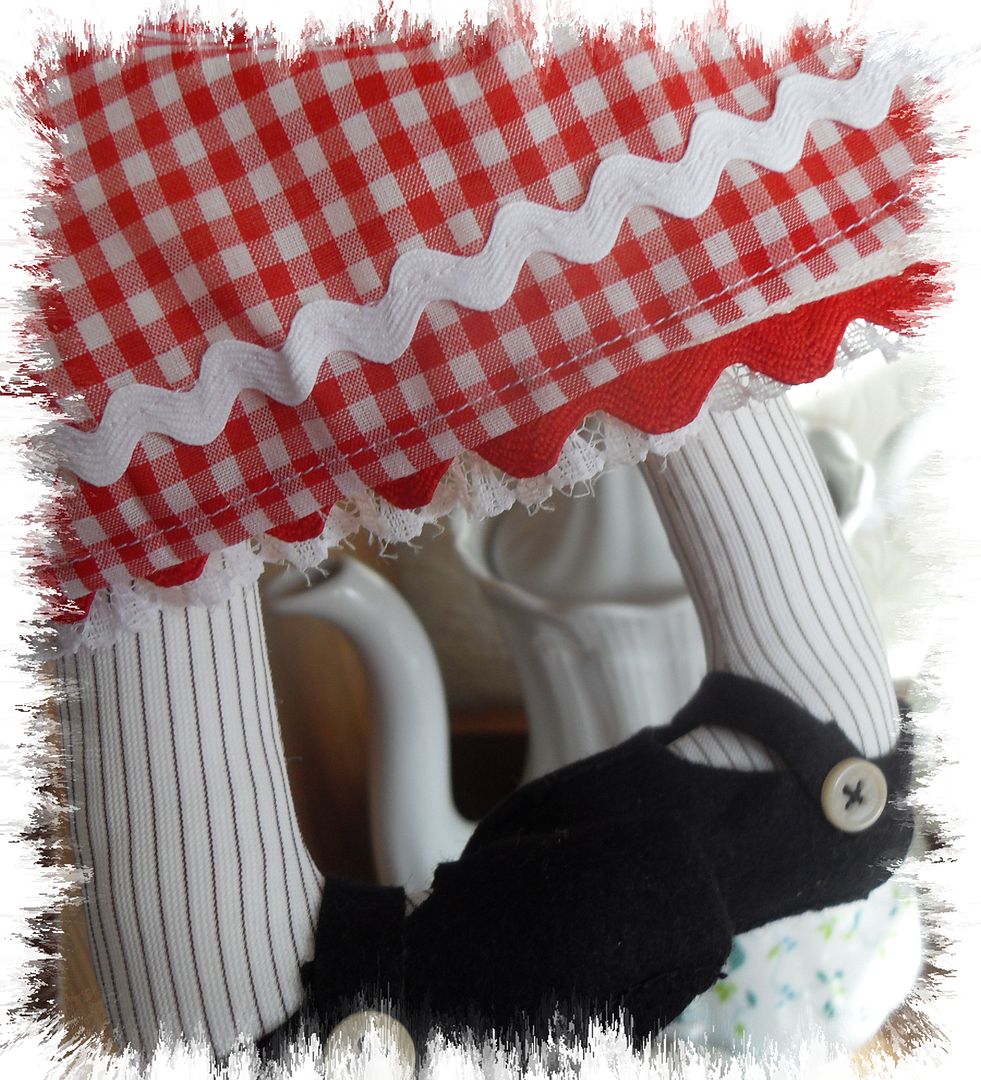 Her striped legs are made of men's shirting fabric and her lovely gingham skirt is decorated with lovely white ric rac trim.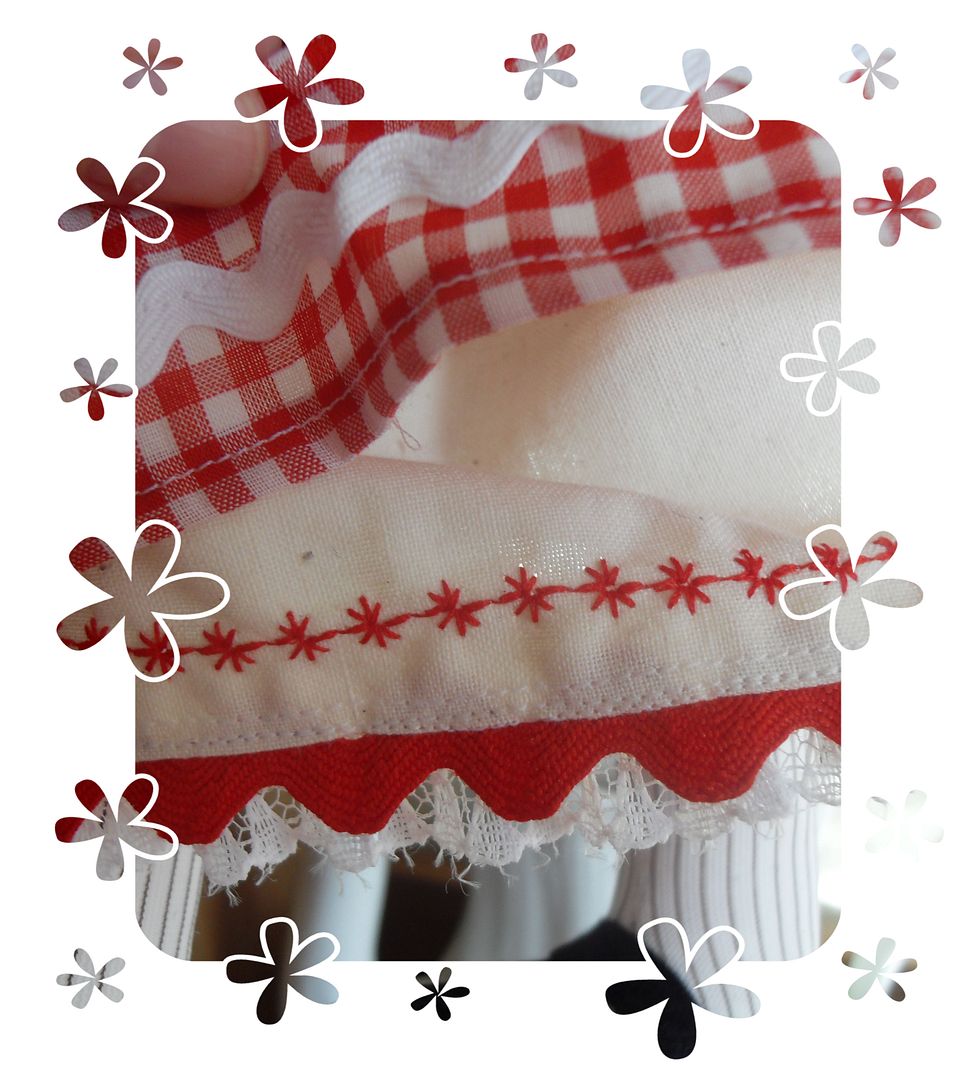 If you were to look beneath the dress you would find that her large full petticote is also trimmed in red ric rac, lace and a line of red embroidery. She also wears full pantaloons and a lovely full apron, trimmed with lace at the bottom .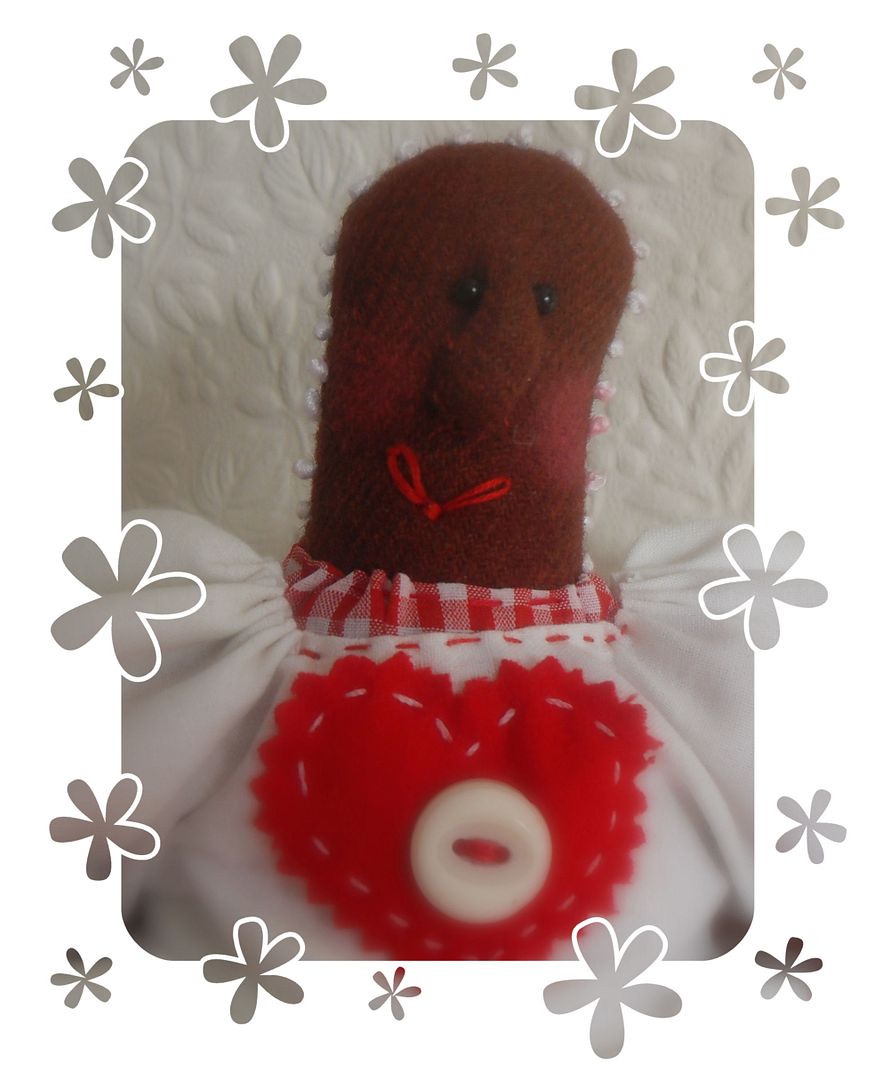 I think she's quite sweet actually. How about you? Could you fall in love with this face? I will be putting her up for sale in my
Etsy Shop
. Who knows where she will end up. Wherever it is I am sure she will be loved beyond measure.
I had my first appointment with the Nurse here yesterday afternoon. My blood pressure was way up. A bit frightening actually. I don't know if it is all the stress I have been through in recent months or what, but I was quite shocked. I knew I had been having a lot of head aches lately, but . . . anyways, I am determined to get it back down again. I have to go back in two weeks time and have it checked again. I do admit that lately I have forgotten my medication quite a few times, what with the busyness of moving in and everything else getting in the way. I need to cut back on the salt as well. I've been a little too free handed with the salt shaker as well, so it has gone from our table. Things will taste a bit bland to me for a couple of days but I am sure I will eventually get used to it!
I saw Giada making this lovely meal on the telly the other day. She was cooking with children and she did what looked to be some lovely pork chops all breaded and fried and then this creamy orzo dish. I didn't fry the pork chops though . . . I just pounded them and then covered them with some garlic, pepper, paprika, onion powder and thyme. I then grilled them under the gas grill. I left the orzo just the same though, pretty much. I did cut down the cream a bit. It was really quite tasty, even without the salt. Although if you don't have high blood pressure, I'd leave in the salt. (Todd thought he was eating rice. He had no idea it was really pasta. He had two helpings.)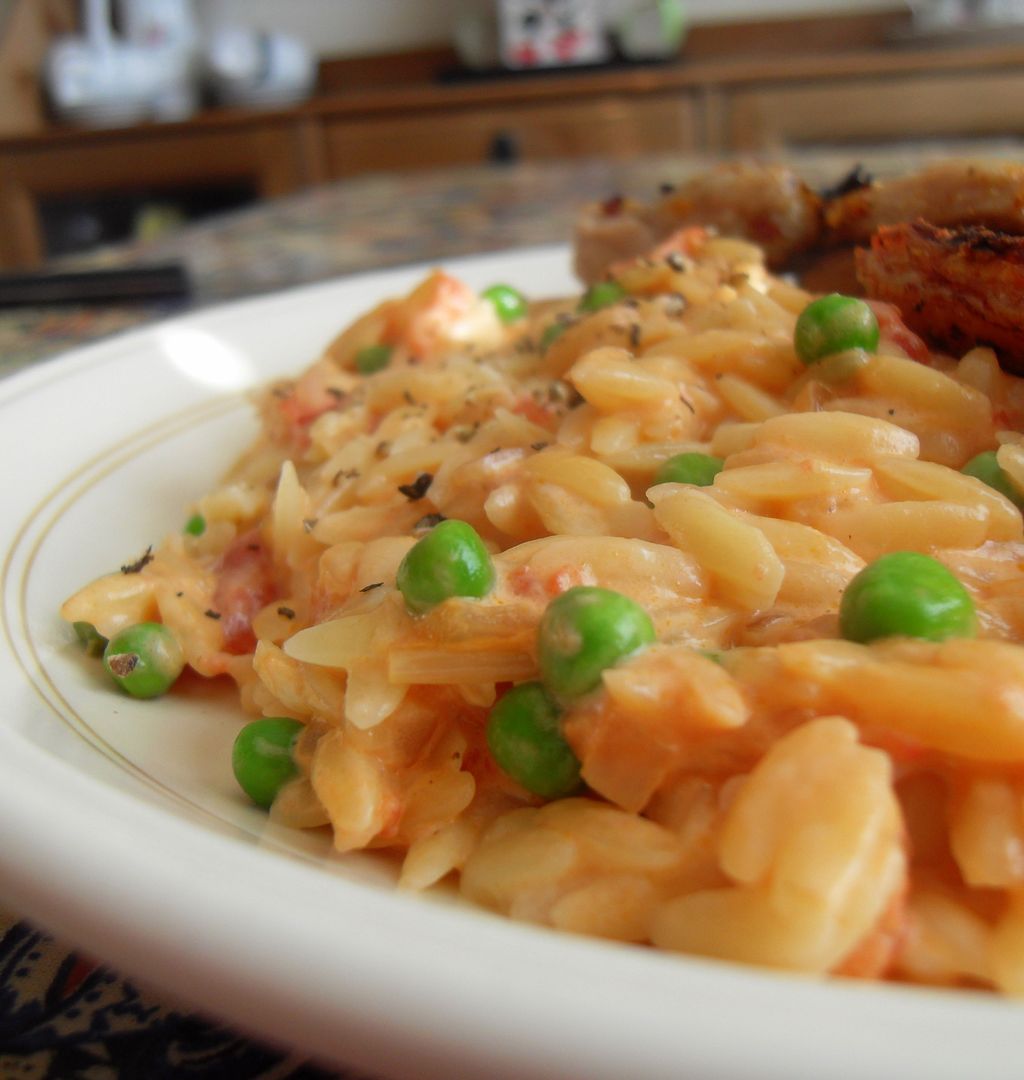 *Creamy Tomato Orzo Risotto*
Serves 3 to 4
Printable Recipe
Ok, so this is not really a risotto in the sense of the word, but it does closely resemble risotto when done, without all the pain and time involved to make a true risotto. This is rich and creamy and quite, quite delicious!
1/2 pound of orzo (rice shaped pasta)
1 TBS olive oil
1 medium banana shallot, peeled and finely chopped
1 small clove of garlic, peeled and minced
1 cup of diced cooked tomatoes, drained
3/4 cup cream
1/2 cup frozen peas, thawed
1/2 cup freshly grated Parmesan Cheese
salt and freshly ground black pepper to taste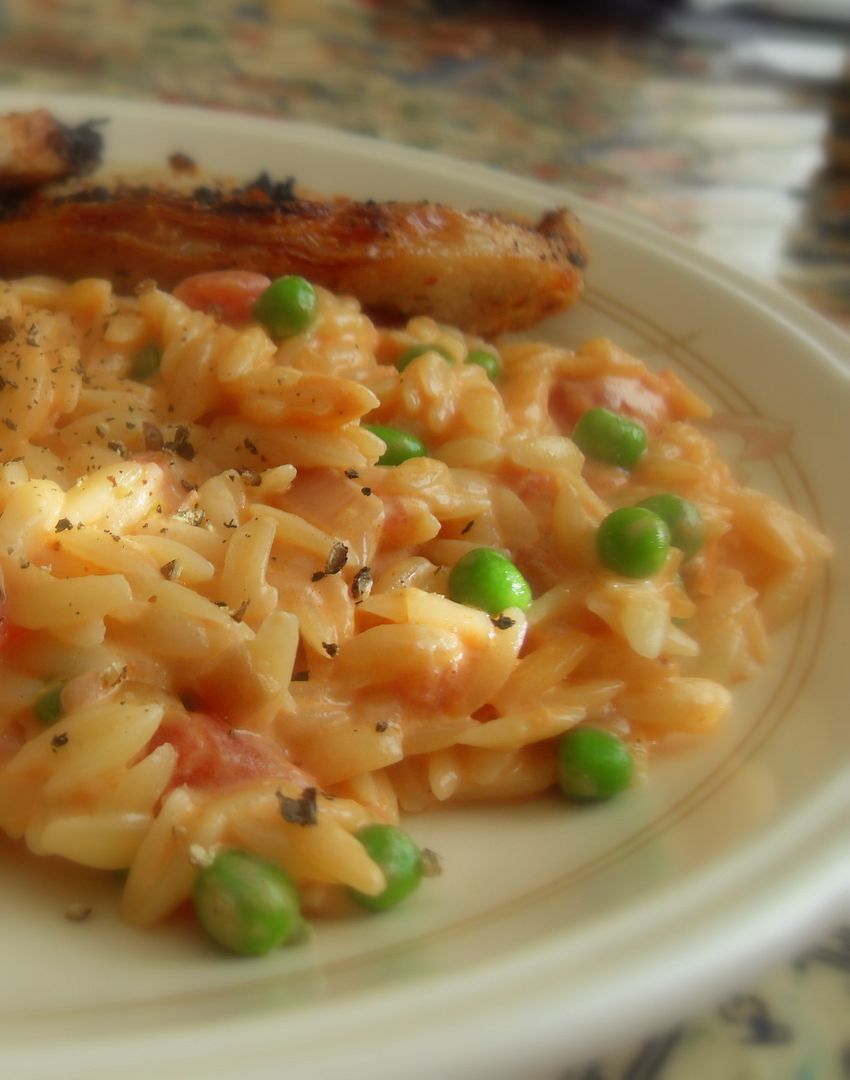 Bring a large pan of lightly salted water to the boil. Add the orzo and cook until tender, stirring often, some 8 minutes. Drain well, reserving about 1/2 cup of the cooking water.
In the meantime, while the orzo is cooking, heat the olive oil in a large skillet over medium heat. Add the shallot and garlic. Saute until tender. Add the tomatoes and simmer for about 8 minutes. Stir in the cream and peas. Add the drained orzo and toss to coat. Remove the skillet from the heat. Stir in the Parmesan cheese and enough water to make a creamy consistency. Season to taste and serve immediately.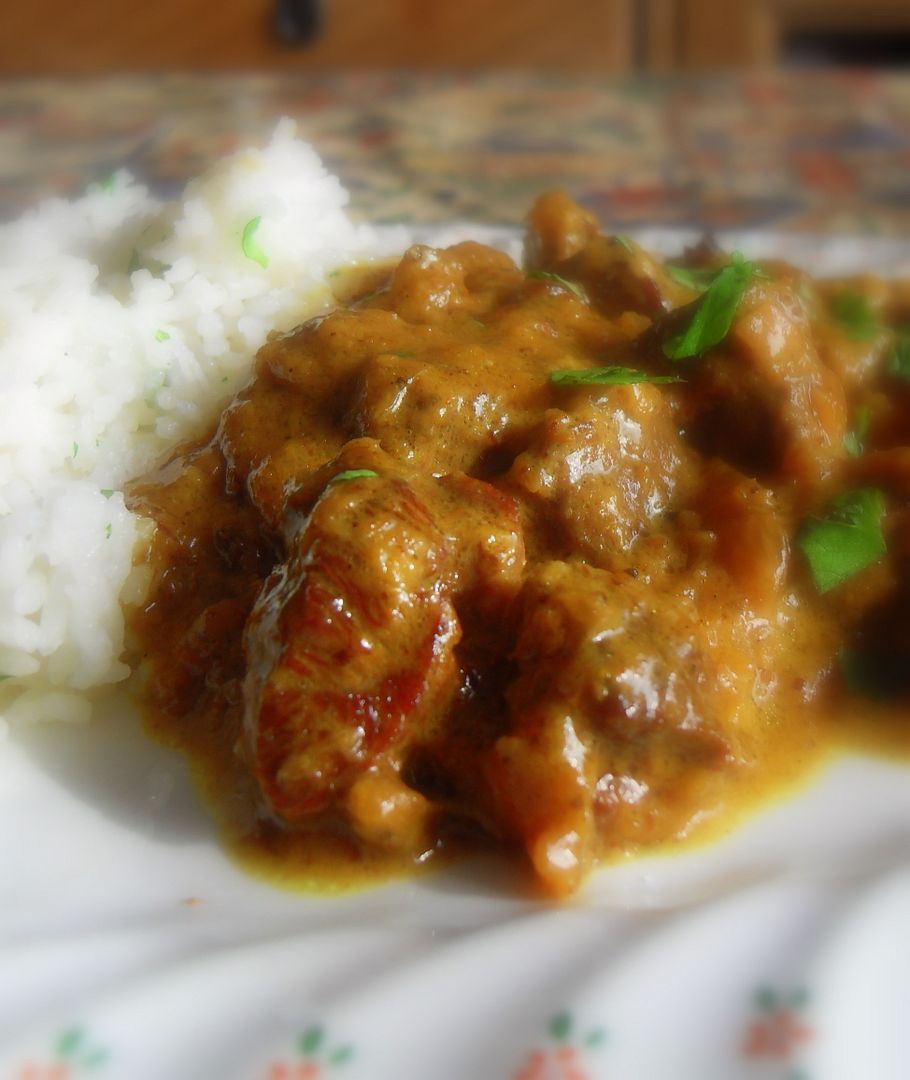 Over on
The English Kitchen
today, a Mild Lamb Curry. Delicious!