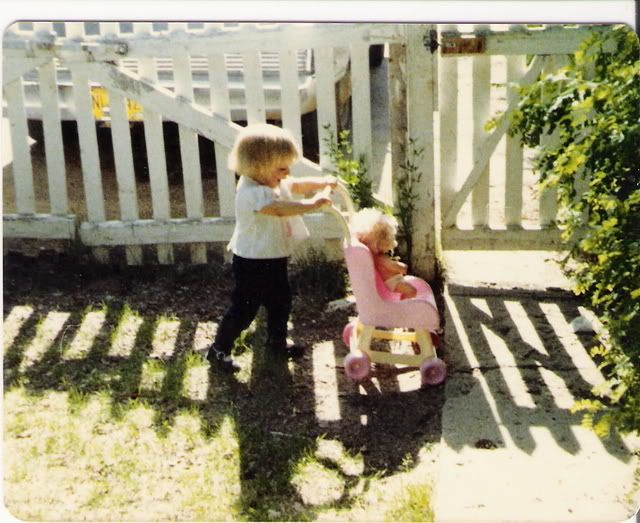 Someday when your kids are all grown . . . things are going to be a whole lot different than they are right now. You'll have a garage you can actually park a car in. It won't be filled up with broken two wheelers with flat tires, and old train sets . . . racing car sets missing parts of the track, broken down skateboards, bottles waiting for the Boy Scout Bottle Drive, projects and two by fours in various stages of development . . . along with the hammer, nails and saw that never got put away . . .
Someday when your kids are all grown . . . your kitchen will be as neat as a pin. There'll be no dirty dishes in the sink, full of sticky fingerprints and partially eaten food. The fridge won't be cluttered with umpteem bottles of milk and juice and coolaid. You'll be able to find the lids for all the jars and you'll never again pick up a jar of something only to spill it because someone forgot to screw the lid back on. Nobody will put an empty bottle of milk or juice back in the fridge and you won't catch anyone drinking right from the jug. The bread will go mouldy before it actually gets eaten and the butter will always be put away, free from crumbs and jam . . .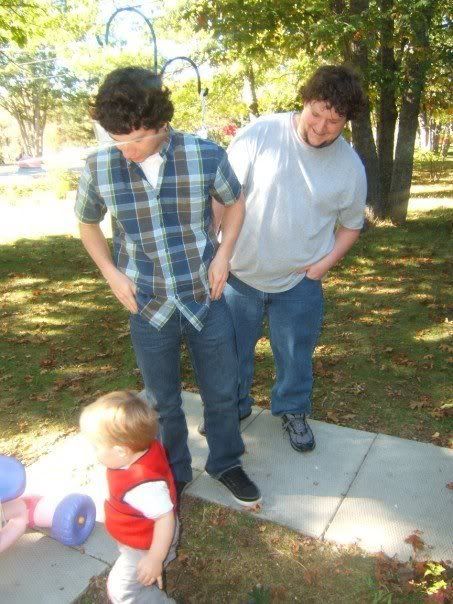 Someday when your kids are all grown . . . you'll actually be able to take a bath all by yourself that won't be interrupted umpteen times by someone pounding on the door that needs to go pee, or needs to tell you that Bobby pinched her or that Sally won't get off the phone. You'll be able to paint your nails and actually let them dry before you have to pick something up or put something down, or answer a million questions that need to be answered now and or having to review someone's homework, or fill in a forgotten permission slip in a hurry before the bus comes and they miss it . . . you may even be able to paint your toenails without interruption as well.
Not to mention actually being able to find the lid to the toothpaste and being able to sit down on the toilet without getting a wet bottom . . . you may even be able to find an afternoon where you can get to the hairdressers to have your hair done without having to squeeze it in between picking the kids up at school and cleaning out the hamster's cage that somehow never gets cleaned unless you do it . . . likewise walking the dog . . .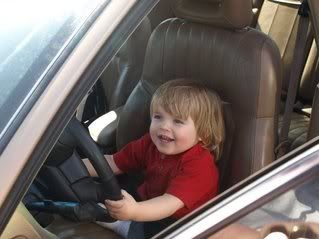 Someday when your kids are all grown . . . your telephone will ring and it will actually be for you, and what's more, your telephone will be available where you want it, when you want it and however many times you want it . . . and it won't look like it's magically growing out of a teenagers ear. It will just be sitting there silent and . . . all yours for the using. There won't be any sticky fingerprints all over it and it won't smell like doritos . . . or bubblegum.
The trees in your garden won't be full of arms and legs and hammers and nails . . . and your garden won't ring with the sound of exited voices, and giggles and laughter . . .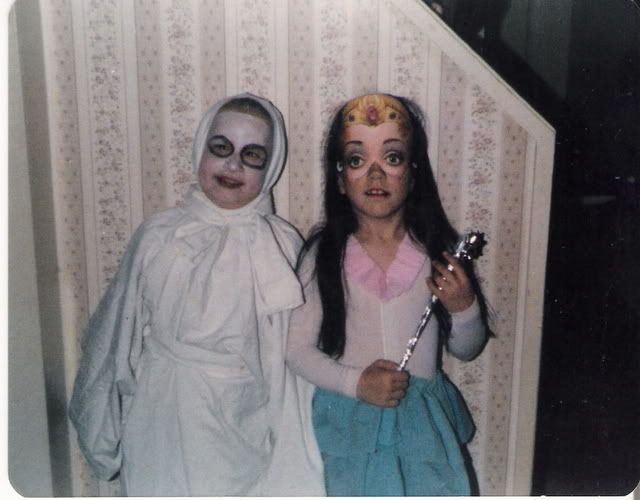 Someday when your kids are all grown . . . you'll be able to see out your windows without having to peer between the smudge of fingerprints on the glass. The front hallway won't smell like dirty sneakers and the carpet won't be full of muddy footprints. Your couch won't have already read teen mags tucked beneath the cushions, or dinky cars, pencils, papers and crayons . . . it will be amazingly free of cookie and potato chip crumbs and you won't find any dirty plates full of sandwich crusts laying hidden underneath along with an empty glass or two or three . . .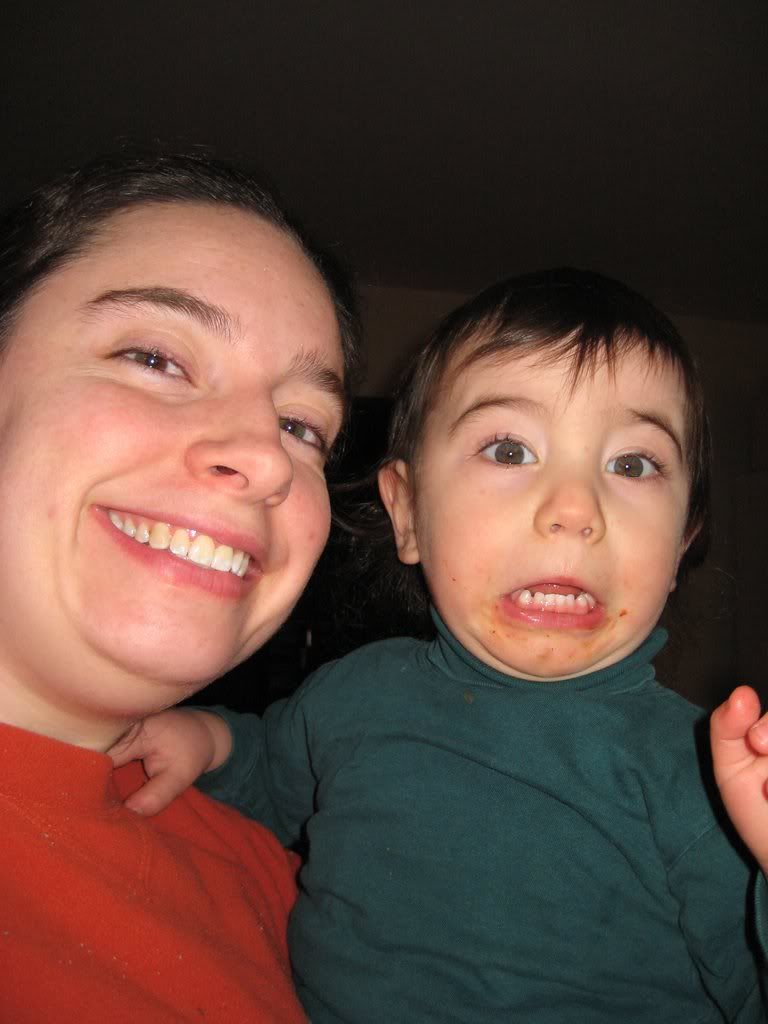 Someday when your kids are all grown . . . you'll be able to put a plate of food down on the table, and you won't hear the phrases . . . "What's that?" "Yuck!" "I'm not eating that!" "Gross!" Normal dinnertime conversation will return. Every sentence won't be punctuated with words like "Tommy's eating with his mouth open," or "Julie's digging me with her elbows" . . . and the worst words of all . . . "Billy's looking at me."
"Hurry up, I gotta go!" will not be accompanied with the banging of fists on the bathroom door. The words, "I'm home!" won't come with the sound of a slamming door. You will no longer have to be the referee who decides who's turn it is to watch the television, do the dishes, mow the lawn, go on the computer or play with the play station. You'll actually be able to read a book or a magazine article from cover to cover without interruption and you and the husband won't have to hide in your bedroom to have a private conversation free from listening ears and watchful eyes . . .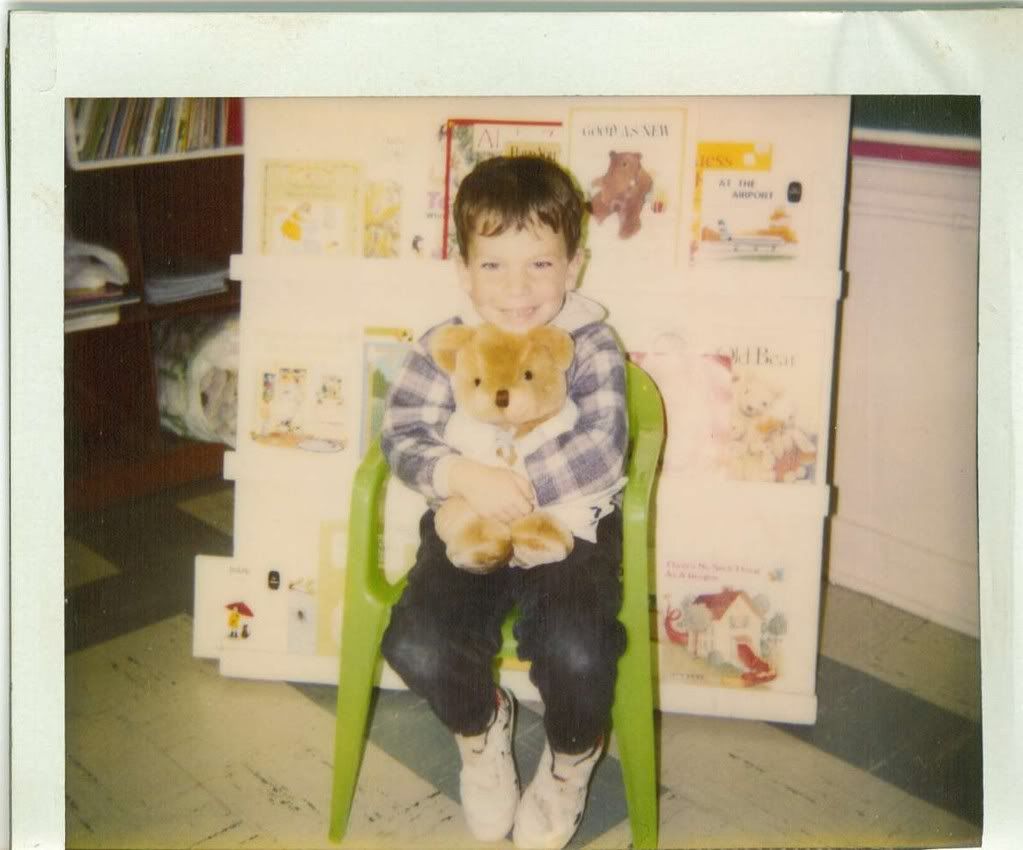 Someday when your kids are grown . . . there will be no bed time stories to tell, no sticky kisses goodnight, no smooshie hugs, no tenderly whispered "I love you's", no secret jokes or silly stories to hear . . . the hallways will echo with the silence of missing trampling feet and children's laughter . . . the house will be quiet . . . and clean . . . and tidy . . . and empty. Your time won't be spent in looking foward to someday, but in reflection and looking back to yesterday . . . your once too busy hands will then be free and just itching for a braid to tweak or a face to scrub . . . your cheeks just begging for a sticky kiss . . .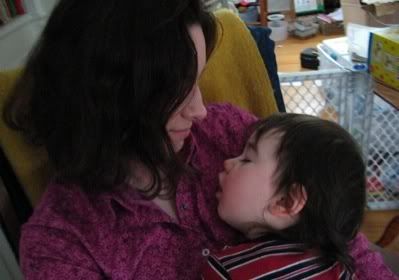 Cherish these busy days that are now, for what they are, for as long as you can . . . before too long the kids will be all grown. You'll see, these days pass far too quickly and are all too soon gone . . . Enjoy them now . . . while you still can.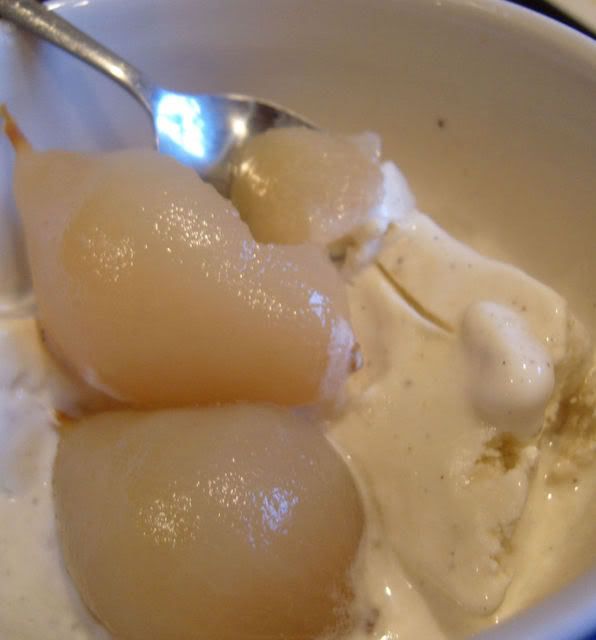 This is not so much a recipe as it is an idea, and a delicious one at that. You take a bowl of Green and Black's gorgeously sumptuous Vanilla Icecream and you top it with a scrumptious splurge of a couple of Opie's Baby Pears in vanilla and some of their juices . . . it's decadent, lip smacking and oh such a wonderful way to share a few moments of a quiet evening with the one you love . . . Scrummy! Yummy!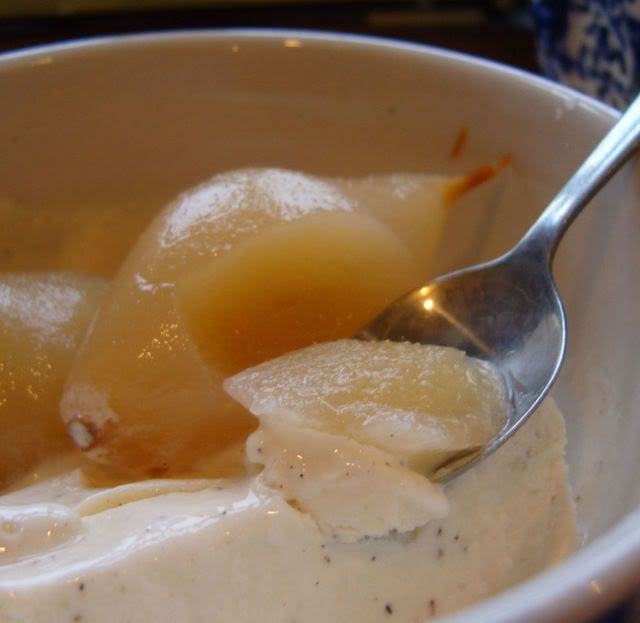 I know . . . total cop out, but way too good not to share!!! Get some . . .
TODAY
!