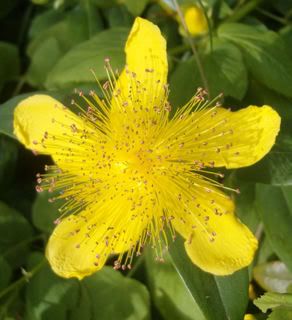 " I cannot believe that the inscrutable universe turns on an axis of suffering; surely the strange beauty of the world must somewhere rest on pure joy." ~Louise

Bogan

"With an eye made quiet by the power of harmony, and the deep power of joy, we see into the life of things." ~William Wordsworth
Think of yourself as a garden. Each day, being grateful helps to till the soil of your soul. We plant seeds of modesty and harmony, which root themselves deep into the earth of who we are and our everyday being. The flowers of
tranquility
inspire us with courage for both ourselves and for our loved ones, and the courage to make it real. Patience and beauty blossom around us, and we are happy. Not only are we happy, but, we have found joy, a wellspring of joy that refreshes us, nourishes us and renews us from the inside out. We have found our bliss, our place in the world.
I have been lucky enough to walk amongst the daffodils that Wordsworth wrote of so beautifully, and to spend some time in Wordsworth country. It is indeed very beautiful up there. A beauty we can all share in by reading his very beautifully penned words. He was able to see into the life of things through the power of his mind's eye and he was able to share it with us through his words.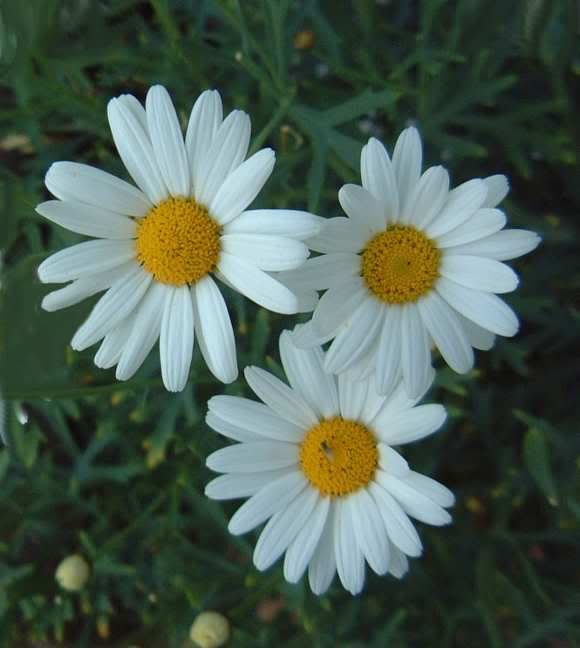 Seeing into the life of things is truly a life transforming step. In doing so, we should be able to embrace the path of true joy, the joy that is there for each one of us to take, instead of the path of struggle many of us walk upon so very often . . .
This involves learning to live in the present moment . . . in letting go of the past and the future. We
must
stop telling ourselves that the worst is going to happen and expecting it to happen. In doing so I truly believe we
"will"
it to happen, and it becomes a self fulfilling prophecy.
"WE"
are the authors of our own misfortune. As we struggle through each day, from one crisis to another, allowing circumstance to batter and bruise us, we have forgotten that we always have a choice. We can choose to expect the best things to happen to us . . . instead of the worst. We can start to look at the glass as half full . . . instead of half empty. We can stop the drama and learn to trust in the flow of life and the goodness of the Spirit. We can be the authors of our
own
happy endings.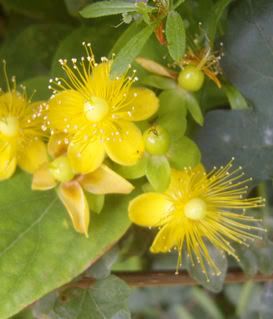 Today, suspend your disbelief and take a leap of faith. Tell yourself that today you are going to let go of the struggle and embrace the joy. Claim all the blessings that this day . . . today . . . has waiting for you to discover. They'
ve
been there every day. They'll be there everyday. They'
ve
just been waiting for you to find them. In doing so, you will change the spin of your universe so that it now spins on the axis of joy, pure joy. That's not to say that bad things won't still happen, but let's face it . . . In the midst of all that joy, how can misery and despair ever hope to gain a toehold in your life again??? After all wasn't it Paul who said:
"My grace is sufficient for you, for 'My strength is made perfect in weakness.' Therefore, most gladly I will rather boast in my infirmities, that the power of Christ may rest upon me. Therefore I take pleasure in infirmities, in reproaches, in needs, in persecutions, in distresses, for Christ's sake. For when I am weak, then I am strong." ~2 Corinthians 12:9-10
I see the Lemon Cupcakes won my
Make Me Bake
Challenge this week! Time to put up another one. I really enjoy doing this on my blog. It makes it a bit more interactive with you my readers and gives you a little bit of input in the types of things you want to see me cooking on here! I hope that it's become something you all enjoy participating in as well!
I don't think I know anyone who is not fond of Roast Potatoes. Their crispy brown outsides and creamy insides just go perfectly with anything. Heck I'd even eat a plate of them all on their own, I love them so much. Here's a potato you'll love even more. These delicious little babies truly can stand on their own, but they're heavenly with Lamb, Chicken or Fish! (Just in time for that Sunday lunch!)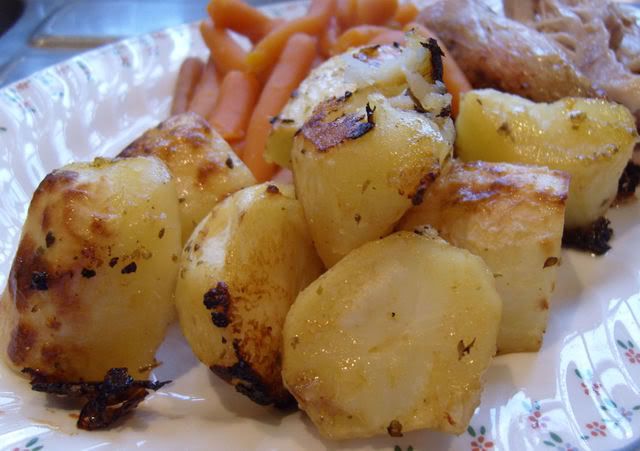 *Oven Roasted Lemon and Herb Potatoes*
Serves 4
Crisp on the outside with a creamy interior just full of lovely flavours, these potatoes are like the
Cadillac
of roast potatoes. Their flavour is truly amazing.
4 - 6 large potatoes, quartered. (You may peel or not as desired)
1/3 cup fresh lemon juice
¼ cup olive oil
½ cup butter, melted
½ tsp dried oregano
1 tsp sea salt
¼ tsp freshly ground black pepper
1 fat clove of garlic, peeled and minced
Pre
-heat the oven to 200*C/400*F. Lightly grease a large baking tray with deep sides. Put the quartered potatoes in a large bowl.
Combine the melted butter, oil, lemon juice, oregano, salt, pepper and garlic. Pour this mixture over the potatoes and toss them all together so that the potatoes are well coated.
Spread the potatoes evenly into the baking pan, making sure that you leave some space in between each one.
Roast for 20 minutes. Take them out of the oven and give them a good shake, turning them over with a spatula and spreading them out evenly again. Place them in the oven and roast for another 15 minutes.
Repeat the shaking and turning them over. Roast for a final 15 minutes until they are golden brown and most of the liquid has been absorbed. Serve hot as an accompaniment to your favourite roast!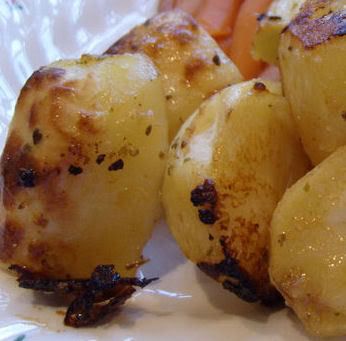 *Note - this was, in part, a post that I originally wrote on my Muses back in January of this year. Once more, I am moving some of my best bits over here to Oak Cottage.