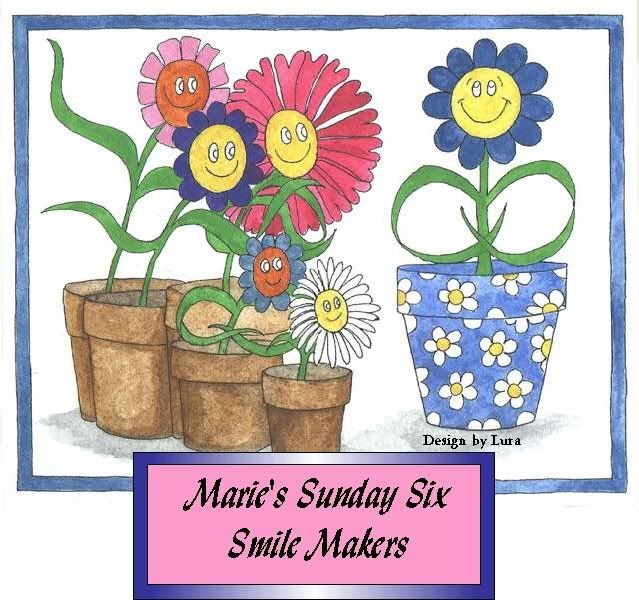 Here we are again, it's Sunday already! My goodness but those weeks sure do roll around quickly! Time is just speeding by. We are almost halfway through the year already, so hard to believe! Welcome to my Sunday Smile Makers. I do so love sharing them with you each week! It does a heart good to be able to ponder on all the good things in live, and it does my heart even better to be able to share them with you! So here we go!
Last night was the Eurovision Song Contest. Todd and I watch this every year. It has been a very long time since England won, or did appreciably well in it. The voting is very political these days. I had high hopes for this year as we had a cracker of a song and group to sing it. I loved Blue when they were a boy band. They sold millions of albums. They even did a record with Elton John. I was thrilled when I found out that they would be representing our country in the contest and they performed really well. Seeing them on that Eurovision stage and giving their hearts out to our country surely made me smile. They didn't win, of course, but they did better than we have done in the past few years, so that is good. I forget who won. I think it was an Eastern Block country, and they always vote for each other. Anyways, there were a lot of really good songs this year, which made a change. I had to laugh at one of them, they looked like Garden Gnomes. I think it was Moldavia. They had these really funny tall pointed hats on. All the songs were really upbeat though and for a change it was a very enjoyable watch!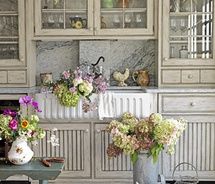 I lost another pound this week. Yay me! I would have liked it to be more, but I'll take whatever I get in the way of losses! I knackered my knee in the exercise class though and have been hobbling ever since. I just don't think it's worth doing exercise unless you are going to make an effort. I think I made too much of an effort this week though! I have to learn to do things a bit softer! No pain, no gain should not be my Motto!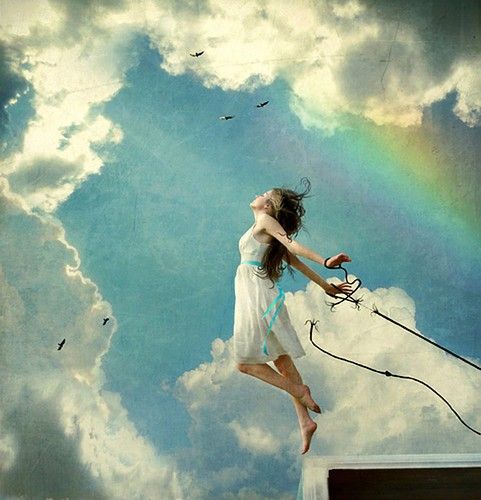 Hooray for answered prayers and God's Promises. I won't play out the drama again that was the beginning of my week, suffice it to say that I know God loves me and cares for me. My eldest son and his love and support for me, that really uplifted me this week as well. He may not always agree with my methods, and I know I am sometimes a pain in the arse, but he never judges me and always loves me. I am truly blessed!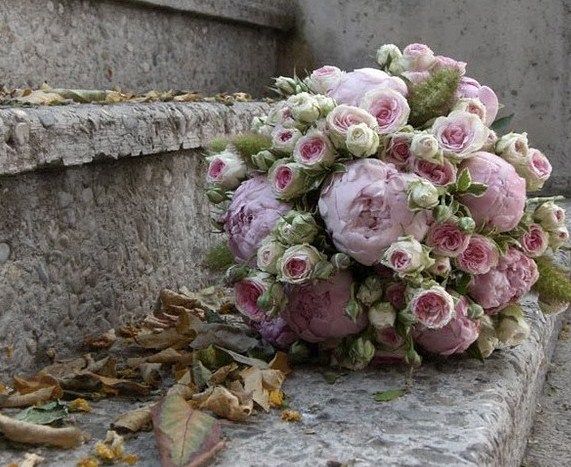 You all make me smile each and every day of my life. Your love, support and prayers . . . your positive comments. Knowing that you care about me. All these things make me smile big time. I think MY readers are the best in the world! Take a bow, coz that's YOU!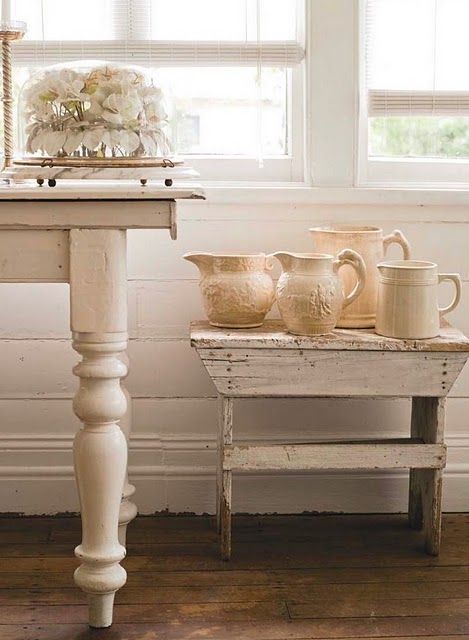 Getting to speak to Lura on the telephone earlier this week and knowing that she is now in her own home made me smile this week. I know that it is a really important step in her complete recovery and that now she is home she will heal by leaps and bounds. Her voice sounded so cheery when we talked and laughed together. She has a long way to go and it may be months and months before she is back to normal, but she has gone such a long way already and my heart rejoices that she is still with us. Lura, YOU make me smile!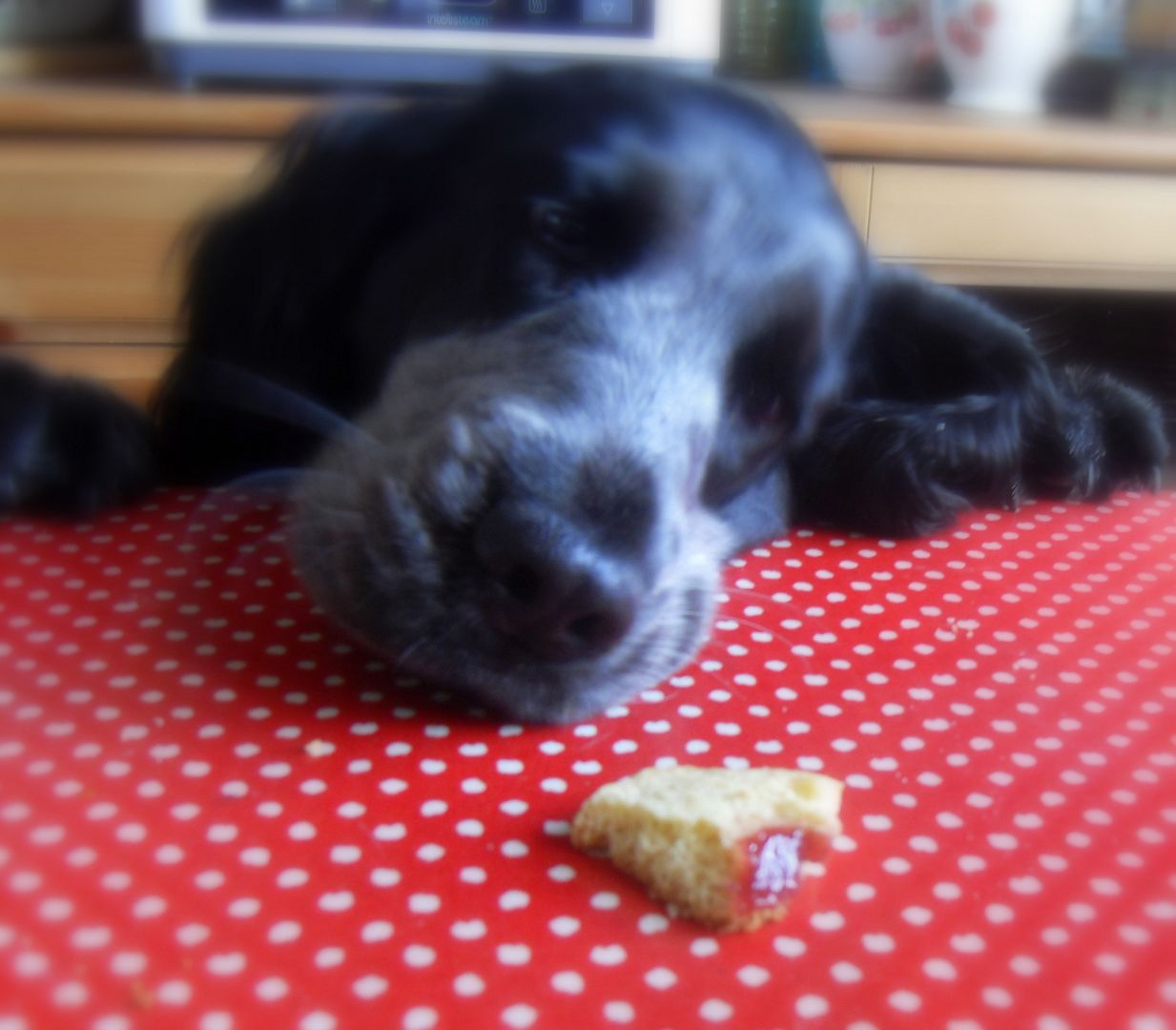 This crazy, loveable, charming, supportive man that I married and this fabulous dog of ours make me smile every minute of every day. Ok, so they are not perfect, and I do get annoyed with them in turn, from time to time . . . but they are my life, and they bless my life in countless ways each and every day!
I could go on and on with everything that touched my heart this week in a special way, but suffice it to say . . . a week that started out very badly, turned out to be one of the best weeks ever. I love it when that happens!
And here is a thought to make you smile:
"A candle glow can pierce the darkest night."
YOU are my candle glow.
Here's some tasty pasta for all you carb lovers out there. It's not all that unhealthy either. anything that includes a green vegetable is healthy as far as I am concerned!!!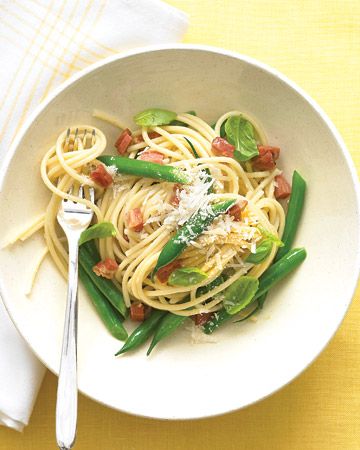 *Spaghetti with Bacon and Beans*
Serves 4
Printable Recipe
A carb lover's delight!
8 ounces uncooked spaghetti
4 slices of streaky bacon, cut into 12 inch pieces
3/4 of a pound of green beans trimmed and halved
1/2 cup freshly grated Parmesan Cheese
1 cup of fresh basil leaves, roughly torn
Cook the pasta until al dente, in a large pot of boiling lightly salted water, according to the package directions. Drain, reserving 1 cup of the cooking water. Return the pasta to the pot.
While the pasta is cooking, cook the bacon in a skillet over medium heat, until crispy. Drain well on some paper toweling. Discard all but 1 TBS of the pan drippings. Toss in the green beans, seasoning with some salt and pepper, and cook until crispy tender.
Stir the cooked beans and pan drippings into the pasta, along with the bacon, Parmesan Cheese, and enough of the pasta cooking water to create a thin sauce. Scatter in the basil leaves and serve immediately.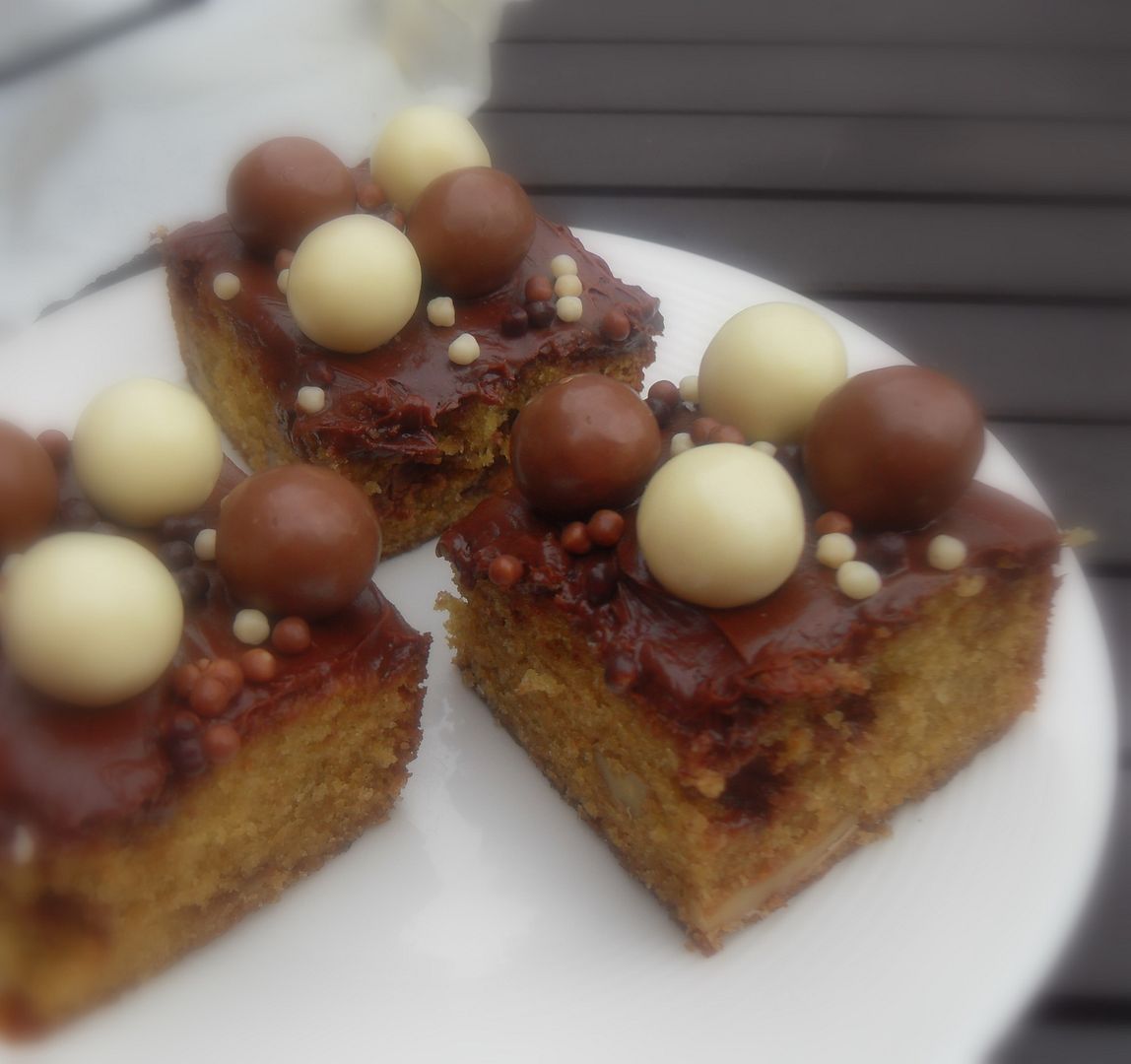 In
The English Kitchen
today, delicious Malteaser Brownies!
Happy Sabbath Day everyone!