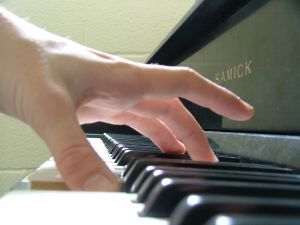 I was having a chat with a young piano playing friend one day . . . a very talented and beautiful young lady. You only had to mention a melody to this girl, and she could play it to perfection . . . sometimes adding her own beautiful interpretation of the music, and sometimes even singing along. She also had a beautiful voice. It doesn't seem fair sometimes does it . . . all that talent and beauty coming in one spectacular package like that!
What impressed me even more than her talent however, was this wonderful attitude she had towards life . . . which I found to be very perceptive in someone so young and still wet behind the ears. We were all complimenting her on her talents and abilities, and she brushed them off with these words . . .
"It's all in the way you look at things. Life is like a piano . . . what you get out of it depends on how you play it."
Very wise words indeed . . . from someone so young . . . and beautiful . . . from the inside out.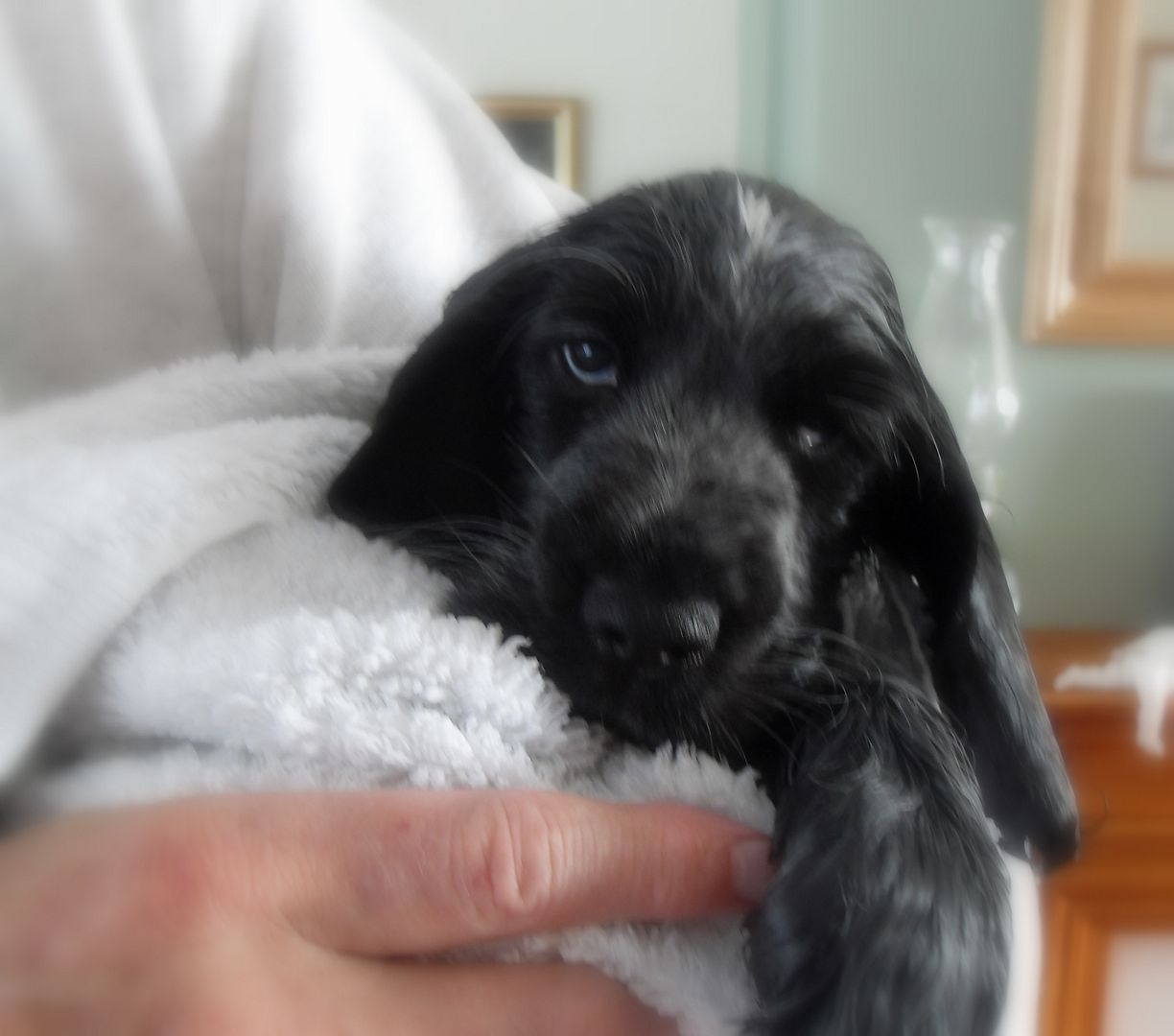 We had our first bath yesterday. I thought Spaniels were supposed to love water . . . Mitzie doesn't. She cried all the way through it and shivered for about an hour afterwards, even though I took great care to make sure the water was warm, and we dried her really well, including with our hair dryer on low, which we had been assured that she loved. Nevermind . . . we got there in the end and she got over it.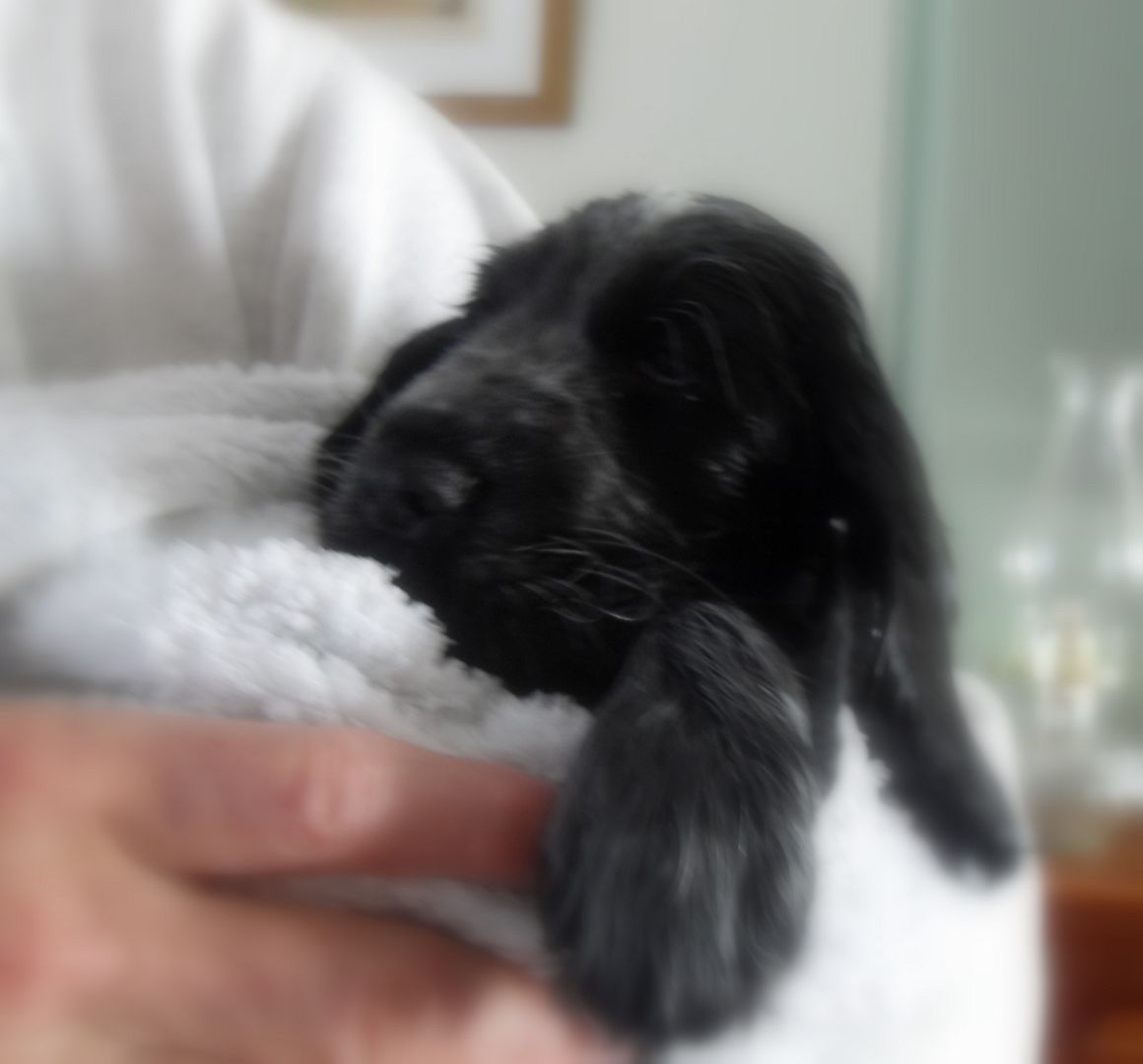 She is such a wonderful little addition to our lives. Yes, puppies are a lot of work . . . but they are so worth it. Accepting, loving, willing to please, full of joy. She brings such a warmth and smile to our hearts. When you hold her close she makes those little oogie puppy noises . . . little snuffles and grunts . . . baby sounds. Her curiosity and enthusiasm for everything around her is engaging and delightful! Can you tell??? We just adore her!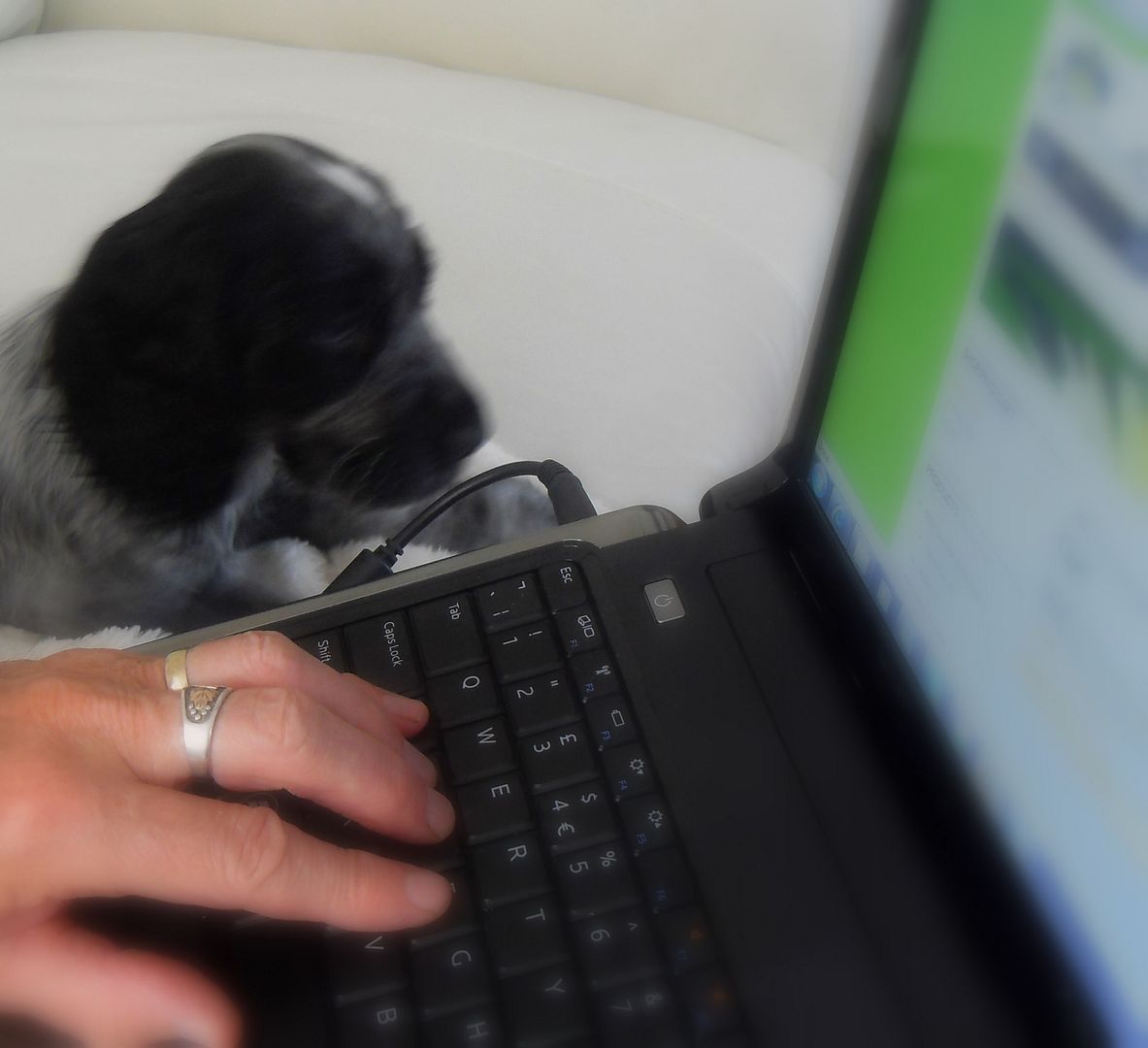 She is very good medicine for anything that might ail you. After the hard times we have been through this year . . . with losing our job and home and our Jess . . . having to move all the way across the country and start again . . . Little Mitzie has brought an incredible amount of joy and life back into our home. Now . . . if she could only help me to get back onto the weight loss track!
I don't seem to be doing very well at all with that at the moment . . . very discouraging, but then again . . . I would keep cooking tasty things, and then eating them, . . . so it's my own fault!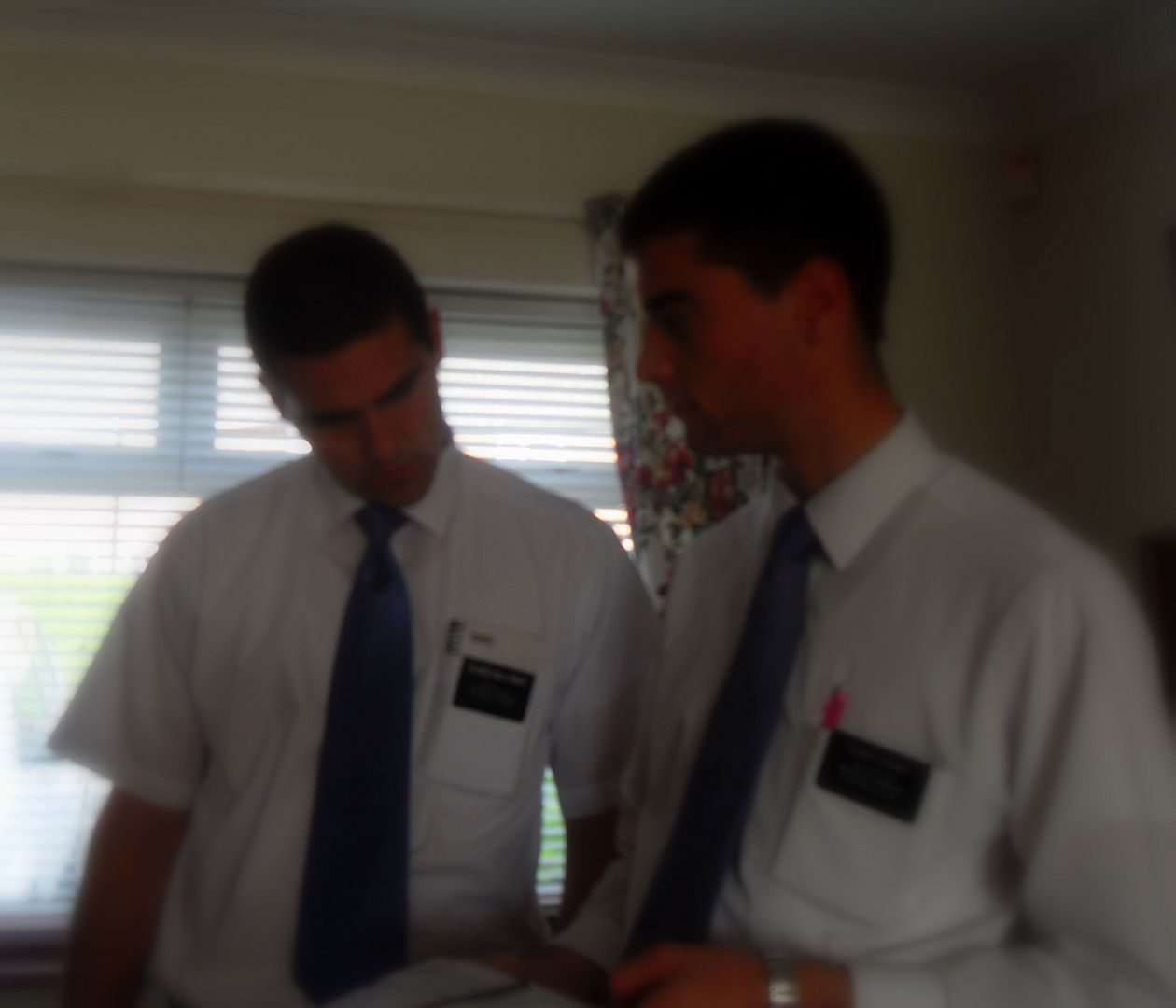 We had the missionaries over for tea yesterday and I cooked this deliciously creamy Greek casserole that I adapted from a Company's Coming cookbook that I have. I have a lot of those books and they are really very good . . . well worth the money spent. Good all rounder's I would say. The missionaries kept saying the word 'Amazing' all the way throughout our meal, right from the start down to the dessert. That's a word I love to hear!!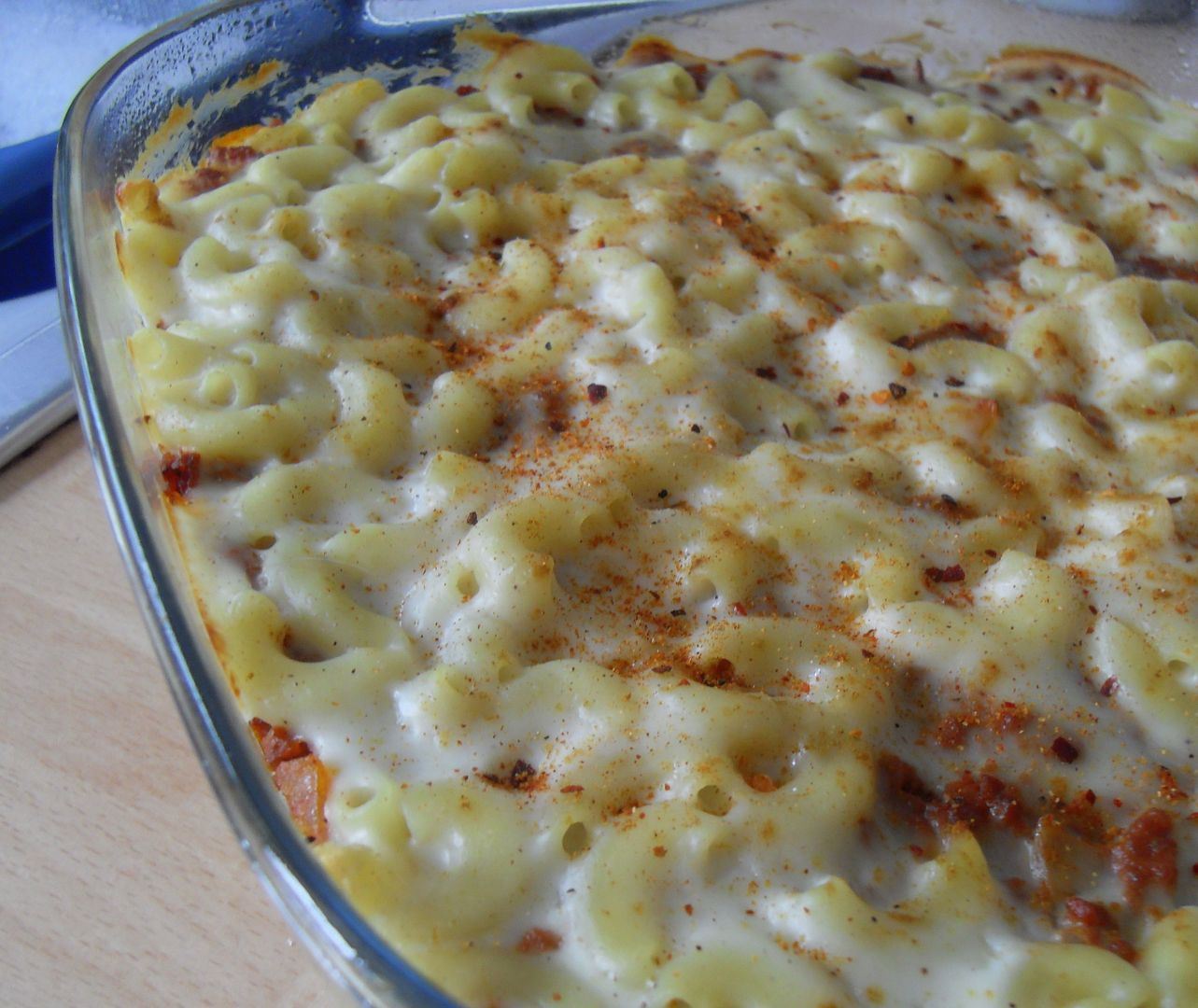 *Creamy Greek Bake*
Serves 6
Printable Recipe
This is a delicious, quick version of an old favourite Greek Pastitsio.
1/2 cup light mayonnaise
1/4 cup flour
2 cups milk
1/2 tsp salt
1 large egg, fork beaten
1/4 tsp freshly ground nutmeg
1/2 cup freshly grated Parmesan Cheese
3/4 cup of elbow macaroni (uncooked)
paprika
1 pound (500g) of lean ground beef
1 medium onion, peeled and chopped
1 garlic clove, peeled and minced
5 1/2 ounces of tomato paste (140g tin)
1/4 tsp ground cinnamon
salt and white pepper to taste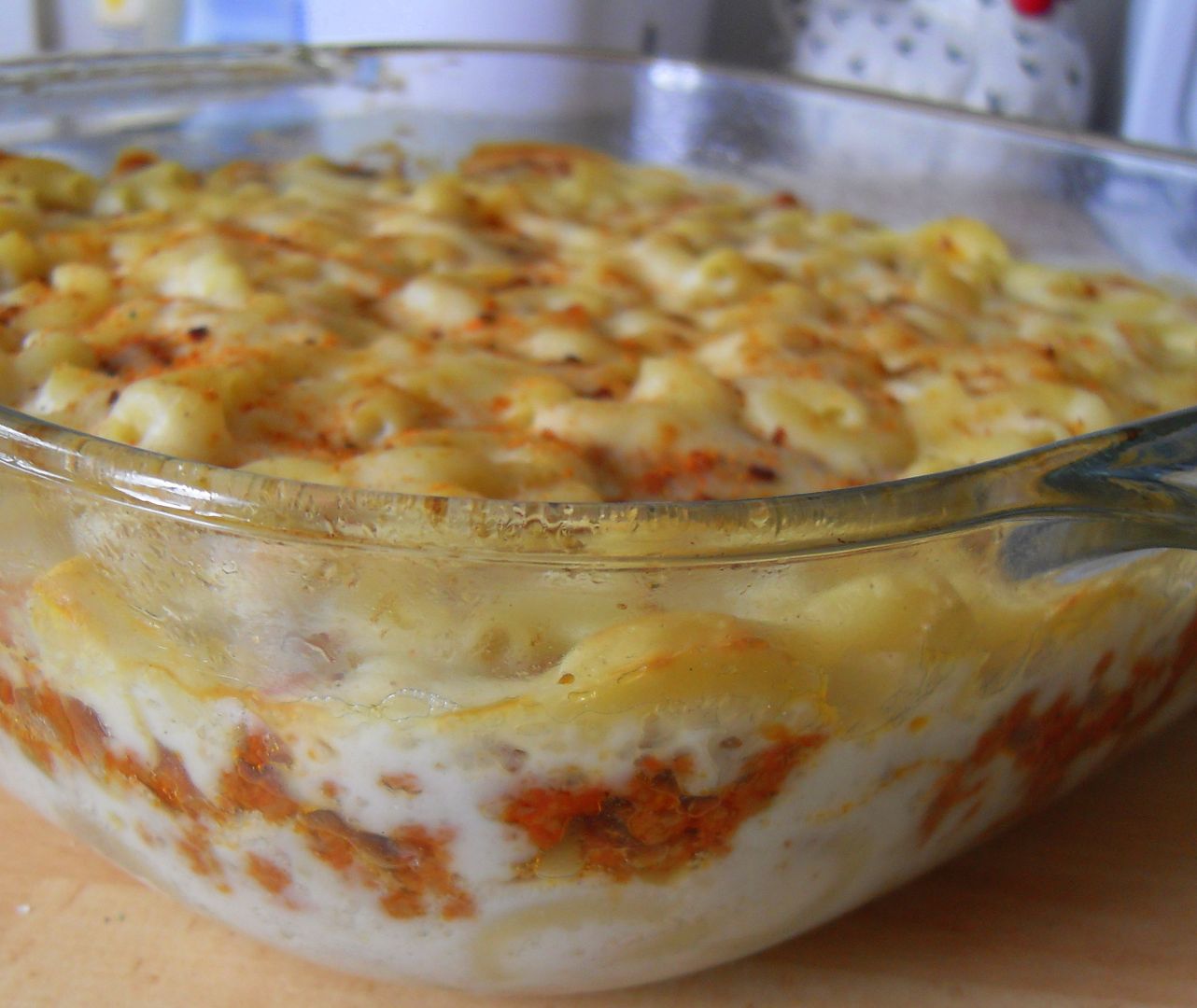 Scramble fry the ground beef in a large non-stick skillet along with the onion and garlic, cooking until the beef is no longer pink and the onion is softened. Add the tomato paste and cinnamon. Season to taste with salt and white pepper. ( It will be very thick, but don't worry, that is how it is supposed to be.)
Bring a pot of lightly salted water to the boil and add the dried macaroni. Cook as directed on package. Drain well, rinse and drain again.
While the macaroni is cooking, whisk the mayonnaise and flour together in a saucepan. Whisk in the milk a bit at a time, until smooth Add salt. Cook and stir over medium heat until the mixture comes to the boil and thickens. Remove from the heat and stir in the Parmesan ad the nutmeg. Allow to cool to lukewarm and then whisk in the egg. Stir in the cooked macaroni.
Layer the macaroni mixture and the meat mixture into a lightly greased 12 inch square deep casserole. Place half of the macaroni in first, then cover with all of the meat mixture, smoothing it out, and then finally the last half of the macaroni. Sprinkle with some paprika.
Preheat the oven to 180*C/350*F/ gas mark 4. Bake for 25 to 35 minutes, or until hot through and set. Cut into squares like Lasagna to serve.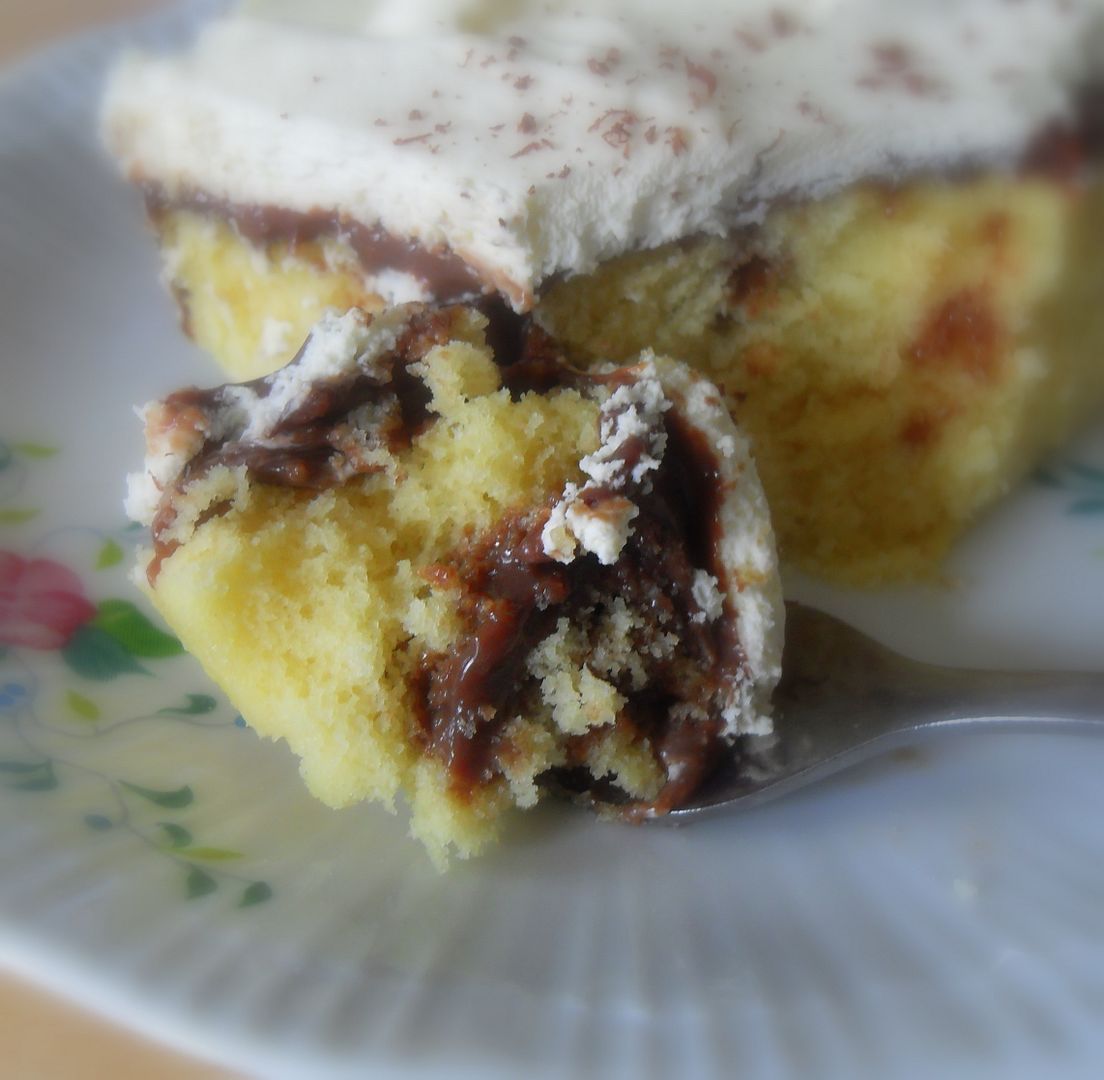 And cooking in
The English Kitchen
today is an amazing Fudge Cake. Mmmm . . . good!
PS - check out the Puppy Song down at the bottom. Its truly delightful!