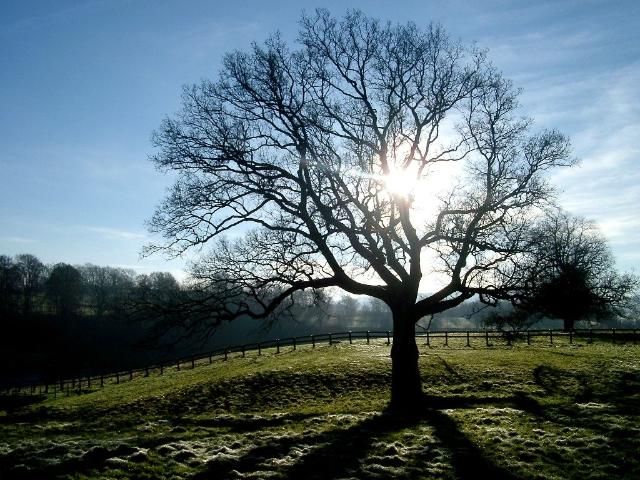 In wintertime, all can seem grim and grey, but . . . every now and then . . . in between the storms and gales, God sends a golden day . . .
A morning bright with skies of blue . . . so beautiful to behold.
It is the same with life. Now and then, in the midst of life's dark times of sorrow and distress, in between the tears . . . there comes a flash of happiness. A loving word, a tender smile . . . making all that you are going through seem more worthwhile.
Now and then we are given glimpses of a perfect Love . . . it breaks through our hearts like sunlight and fills our lives with glory as if an unseen presence has just passed by.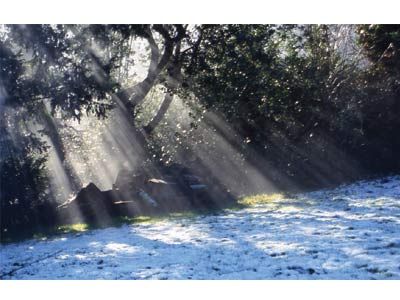 Now and then . . .
Isn't it wonderful????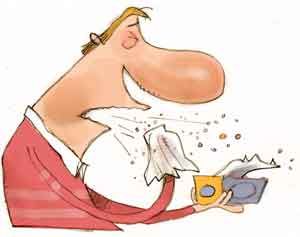 I have come down with a dreaded cold. I don't get sick very often but when I do . . . watch out! My head and nose are all stuffed up and I feel just awful. I didn't sleep much last night. It was very interrupted as you can imagine. At one point, I awoke in a panic, looked at the clock and thought it said 7 o'clock, got out of bed thinking I was really late, jumped into the shower etc. only to come downstairs and find that I had mistaken the second hand on the clock for the hour hand and it was 1:35 or some such crazy time. Ugh . . . I did go back to bed and fall back asleep eventually, but it was fitful . . . Oh well, I suppose I am very blessed that I don't go through this very often. I can't remember the last time I had a cold, so this is very rare indeed!
Soup is the perfect meal for when you are feeling a bit under the weather. It's comforting and warms the soul, don't you think?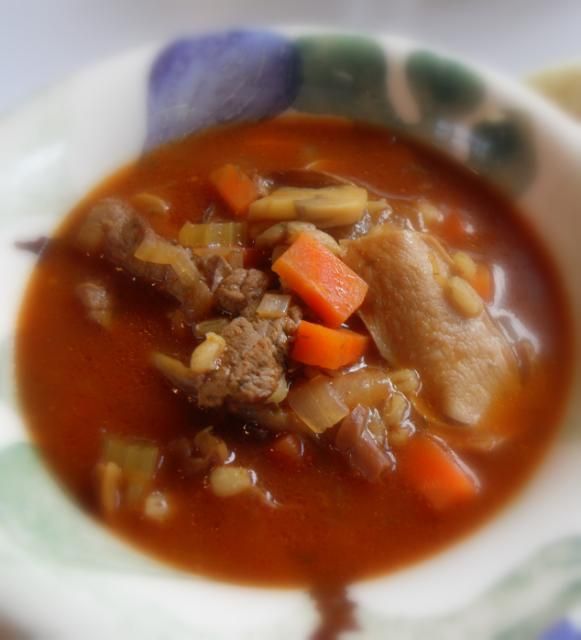 *Beef and Barley Soup with Mushrooms*
Serves 10
Printable Recipe

A delicious hearty, stick to the ribs, soup. Just perfect for a winter's day. It makes a lot, but freezes very well.
2 TBS vegetable oil
2 pounds beef short ribs, excess fat removed
2 onions, peeled and chopped
2 carrots, peeled and diced
2 celery stalks, chopped
1 ounce dried porcini mushrooms, soaked in 1 1/2 cups of hot water for half an hour
8 ounces button mushrooms, sliced
1/4 cup tomato paste
3 cups beef stock
3 cups water
3 cups pearl barley
1 TBS dried dill
salt and freshly ground black pepper to taste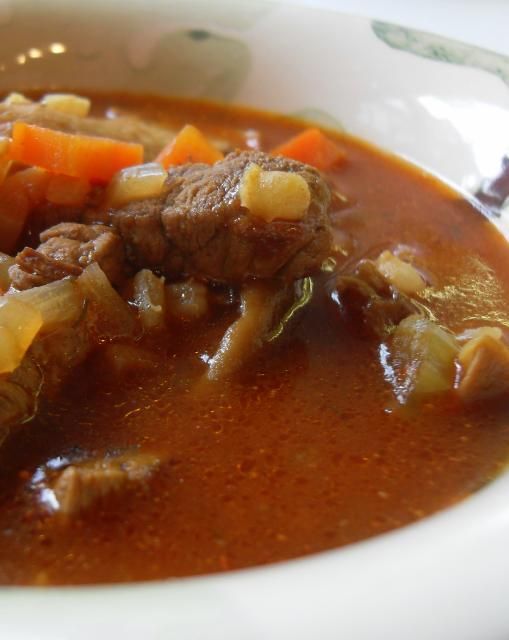 In a large saucepan, heat the oil over medium heat. Brown the short ribs on all sides. Remove and set aside. Add the onions, carrots, and celery to the pot. Cook, stirring, until lightly browned. Strain the dried mushrooms, reserving the soaking liquid. Rinse to wash off any sand and then add to the pot along with the fresh mushrooms. Cook and stir, for about 8 minutes. Stir in the tomato paste, stock, water and reserved mushroom soaking liquid. Bring to the boil. Add the shortribs and barley. Reduce the heat to a simmer and cook, partially covered for about an hour, until the meat is tender. Remove the meat from the pot. Let cool until you can comfortably handle it. Cut the meat from the bones and return the meat to the pot, discarding the bones. Add the dill and cook for another 10 minutes. Season to taste with salt and pepper. Serve ladled out into hot bowls with some crusty bread on the side. Delicious!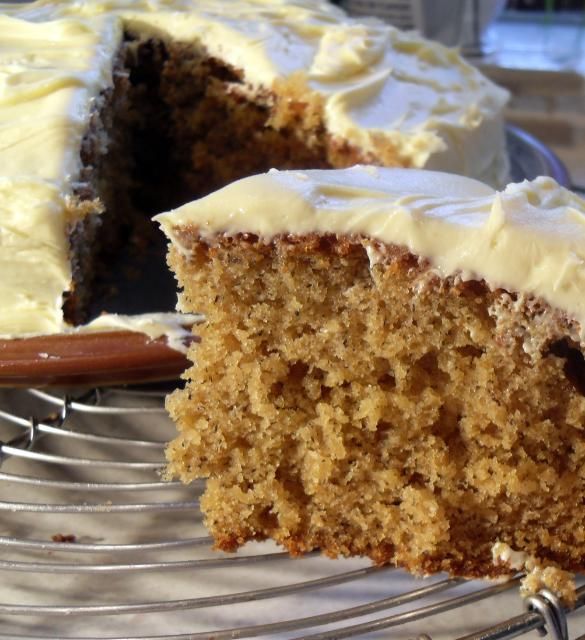 In
The English Kitchen
today . . . Dreamy Banana Cake with Cream Cheese Frosting. Fabulous!