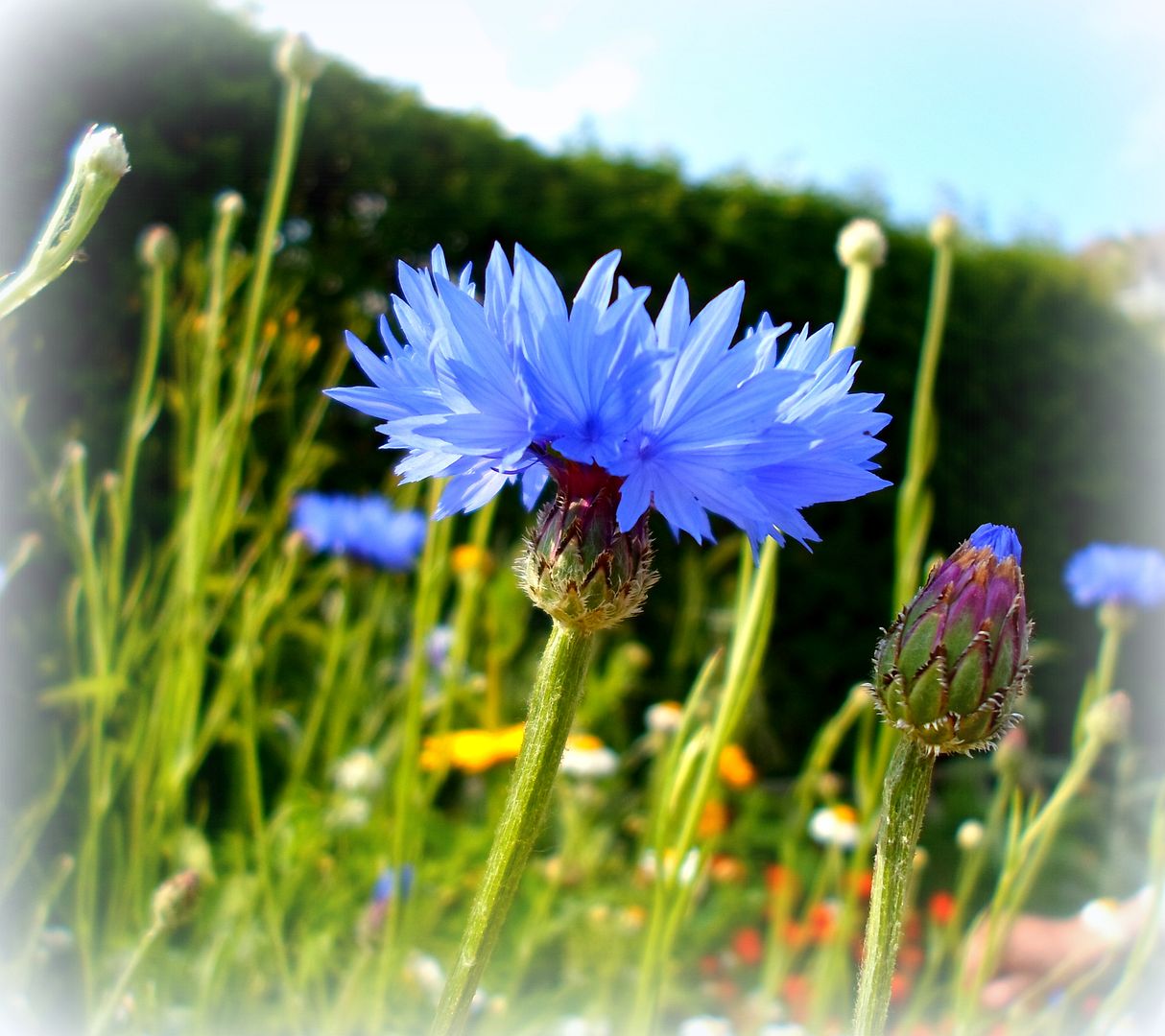 If you don't know the kind of person I am,
and I don't know the kind of person you are,
a pattern that others made may prevail in
the world and following the wrong god
home, we may miss our star . . .
~William Stafford
I have always maintained that inside each human heart there is a God shaped hole that only He can fill. At the root of this, is the realisation that we are not merely humans having a "spiritual experience" here on earth, but rather spirits having a "human experience."
It has been scientifically proven that if you dig a hole, sooner or later something will take up residence there, even if it is just dust. Holes, by their very existance, beg to be filled. It is the same with that God shaped hole in our hearts. It begs to be filled.
I am not talking about religion here, but hearts and holes . . . and I have been taught that God is love.
God is love. Love is the fundamental essence of His nature and character . . . His very being. God is perfect in love. God's love is manifested by His absolutely pure desire to care for, share and give. And it falls to reason that . . . if you have a God shaped hole in your heart which
only
He can fill . . . it needs to be filled with love.
And that is my religion, my raison d'etre . . . to love. I may choose to worship that very God who takes up that space in my heart in a different way than you do, but it all boils down to the same thing in the end. If I am not loving others and life itself, and expressing that love with action . . . then that hole in my heart is still empty and I am still searching for something to fill it with.
Some people spend their whole lives searching for the missing puzzle piece to fill that empty hole in their hearts. They try filling it with many things, but nothing that sustains or fulfils them . . . not in the way that God's love can fill it. These things/experiences/ etc, become their gods . . . but they are gods with hollow feet and no meaning or purpose.
When our hearts are filled with His love, we can endure pain, quell fear, forgive freely, avoid contention, renew strength, and bless and help others.
A bell's not a bell til you ring it . . . a song's not a song til you sing it. Love in your heart wasn't put there to stay. Love . . . isn't love, til you give it away. ~Oscar Hammerstein ll
Love hs the ability to touch every heart. Why else do the simple words "I love you" bring so much joy to the human heart. Mankind may give various reasons for this, but the
real
reason is . . . that every person who comes to this earth is the spirit son or daughter of God . . . and . . . . since all love emanates from God . . . indeed,
is
God . . . we are born with the natural capacity and the desire to love and to be loved. Responding to love is part of our very being . . . our fabric. We innately desire to reconnect here on earth . . . with the love we felt there in the heavens . . . and it is only as we feel God's love and fill our hearts with His love . . . with Him, because He is love . . . that we can be truly happy.
And that love shared . . . is doubled. Sharing that love with others is the key to real happiness, joy and fulfillment here on this earth. Our joy now and forevermore . . . is inextricably tied to our capacity to love.
And God . . . Is . . . Love.
Just my thoughts this morning . . .
Look at what I did yesterday. Its Marie Antoinette. Just a bit of fun . . . and yes . . . the pink hair again. I do so love pink hair . . . and cake for that matter!
Oh, I would love a cake balloon! Now that would be fun.
Cooking in The English Kitchen today . . .
Stuffed Baby Sweet Bell Peppers
.
I hope you have a lovely Wednesday, filled with sweetness, joy and yes, plenty of love. Don't forget . . .
═══════════ ღೋƸ̵̡Ӝ̵̨̄Ʒღೋ ═══════════ ⊰✿░G░O░D⊰✿⊰L░O░V░E░S⊰✿⊰░Y░O░U░⊰✿
═══════════ ღೋƸ̵̡Ӝ̵̨̄Ʒღೋ ═══════════
And I do too!