"The world is fairly studded and strewn with pennies cast broadside from a generous hand. But who gets excited by a mere penny?...It is dire poverty indeed when a man is so malnourished and fatigued that he won't stoop to pick up a penny. But if you cultivate a healthy poverty and simplicity, so that finding a penny will literally make your day, then, since the world is in fact planted with pennies, you have with your poverty bought a lifetime of days. It is that simple. what you see is what you get." ~Anne Dillard
A few of the small and wonderful things which bring untold joy into my life. It's the small things in life which truly mean the most. Simple abundance . . . it's the best.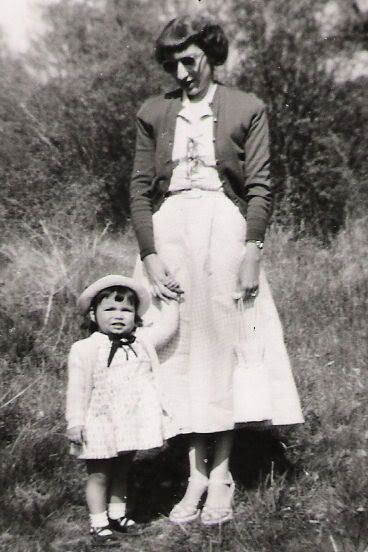 My weekly call to my mother . . . I would call her every day if she would let me, but I think that she would get annoyed if I did that. I love my mother so much. I can see that her memory is really not as good as it used to be, and it seems to be getting worse each time I call. She often tells me the same stories over again, sometimes more than once in the same conversation. Sometimes she starts telling me about me, and I have to gently remind her that she is talking to me. Usually when I call she is sitting there with the telephone right in her hands, waiting for me to call. I miss being close to her physically speaking. Although when I was married before, my ex's job often took us far, far from home, I was also very blessed to have lived almost right on her doorstep many times and there were several times that we actually lived with her, which I found to be a great blessing, although I am not sure that she always did, lol. We have spent a lot of time together through the years. I am so grateful that my sister is now being blessed by being able to serve and spent time with my mother. I wish I could do more to help out, I really do. This service my sister gives is to all of us, and I want her to know we are all very thankful for all that she does.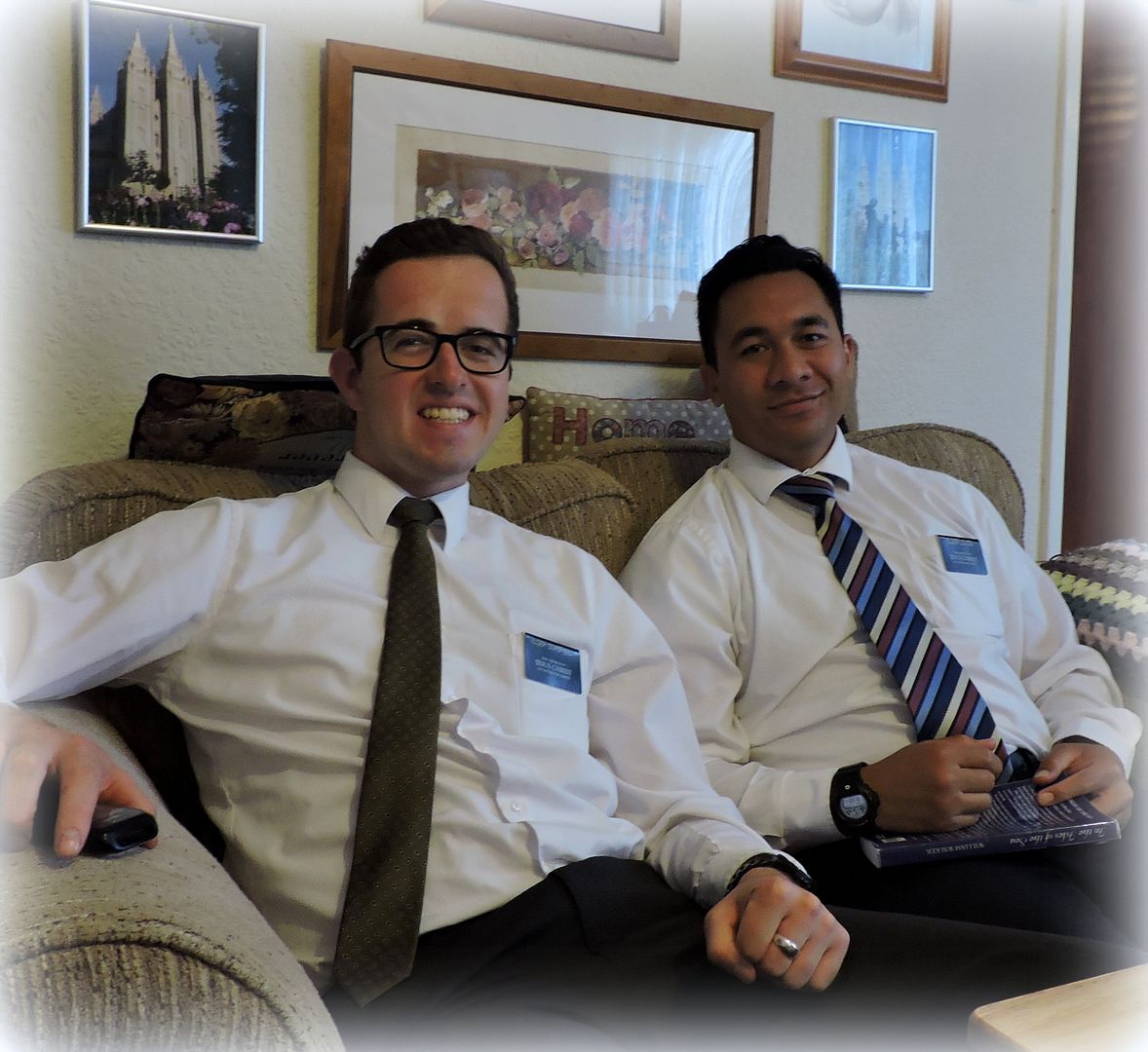 Yesterday was Elder Schofield's birthday. (On the left) He and Elder Lolesei stopped by last night to say farewell and have some cake. They will both be leaving us this transfer. That is the one thing I am not fond of Missionary-wise . . . the having to say goodbye. These two young men have been just wonderful to work with. I know I say that about all the Missionaries, but its true of all of them. We love working with each of them. I baked Elder Schofield a cake which they both enjoyed a piece of even though they are on diets, and they also enjoyed some of these . . .
Peanut Butter Cookie Cups . . . I did not know that Elder Schofield liked peanut butter as much as I do! He had two while he was here and then took another two with him when they left. That made me very happy. I love it when I can do something nice for these special people.
My ex's wife had a surprise Murder Mystery Bridal Shower for my soon to be Daughter in Law Sara this weekend. I don't know any of the details, but my daughter Amanda was there and my ex SIL and it looks like they were all having a very nice time. My mother and sister were not invited. No surprise there, but it would have been a nice gesture to include them. In all truth, neither would have gone, but gifts would have been sent and the right thing would have been done. But if there is one thing I have learned in this life its that you can't make people do the right thing. You know, when our Eileen was getting married, I had a Bridal shower for her at my mom's . . . and I did invite the Step Mom to it. She didn't come, but she was more than welcome to. I value her service and contributions to my family even if she doesn't care to acknowledge or value mine.
The gift of repentance. I sure need to repent daily of some of the feelings I have about certain people. I don't like feeling this way and I pray always to be able to let go of them. Sometimes I do good. Sometimes I do better. Sometimes I fail miserably. But the beauty is that I try. And Elder Holland said that we will be blessed in the trying and in our efforts. Sometimes trying is all that we can manage. I will not give up. One day I will be able to succeed I am sure. Its like I just feel that I have conquered them . . . and then something happens to bring them to the surface again. I will not conquer them until I manage to annihilate them completely. But I am human and I am weak sometimes . . . an imperfect being. That is when I really
need
to be able to lean on the strong arm of the Saviour, and I am ever grateful for His healing power and presence in my life.
Sunny days and almost cloudless skies. Amazing. Truly amazing. England on a sunny day. There is no nicer place.
I know . . . I am a tad bit biased.
I need a holiday.
And with that I will leave you with a thought for the day . . .
Ƹ̵̡Ӝ̵̨̄ƷღೋღೋƸ̵̡Ӝ̵̨̄Ʒ
As we make Christ
the centre of our lives.
Our fears will be replaced
by the courage of
our convictions.
~Thomas S Monson
Ƹ̵̡Ӝ̵̨̄ƷღೋღೋƸ̵̡Ӝ̵̨̄Ʒ
Spiritual Enlightenment
In The English Kitchen today . . . something else I need to repent of.
Chicken Parmo
. Don't ask . . . tres naughty. Tres
TRES
naughty.
May your week ahead be filled with an abundance of small and wonderful things! Don't forget . . .
═══════════ ღೋƸ̵̡Ӝ̵̨̄Ʒღೋ ═══════════ ⊰✿░G░O░D⊰✿⊰L░O░V░E░S⊰✿⊰░Y░O░U░⊰✿
═══════════ ღೋƸ̵̡Ӝ̵̨̄Ʒღೋ ═══════════
and I do too!