A few things which made me smile this past week . . .
Elder Launer takes a dip. He's been home in Switzerland for over a month now, and clearly enjoying himself! He was such a great missionary and friend. And a great artist too!
Sister Brimley got married. Now that is a happy bride. Oh she was such a little sweetie pie when she was here in Chester. Such a gentle girl with such a sweet spirit.
Elder Hollingsworth got home just in time for his sister's wedding. Miss that big guy so much. He was here for a very long time, and he served just down the road in Colwyn Bay before he left to go home.
Elder Judd, he's home too! Its so nice to see these wonderful young people back in the bosoms of their families. Two years is a long time to be away from home.
They're both home now. Sister Walker and Sister Harp. Reunited at last. They were a formidable combination when they served here in the Chester area. Sister Walker was here for a very long time and Sister Harp was here, and then in Wrexham at the end of her mission. Two great gals!
Elder Singsam is also home now, back down under. Elder Loleisi has a little bit more time to go, but Cody is home and I know you are not supposed to have favourites, but Elder Singsam was the Missionary every mom wants her daughter to marry. ☺
Doug and Kayla. It was so nice of Doug to send me this. He has a Brigham Young Beard going. They are a sweet couple. They just recently celebrated their 11th wedding anniversary.
And I saved the best for last . . . thanks so much to Doug for this.
Mr and Mrs Bruce Ramsay . . . and Maryn.
Plus he sent me a video of the first dance, which I think he got in trouble for taking, but I am very grateful that he did.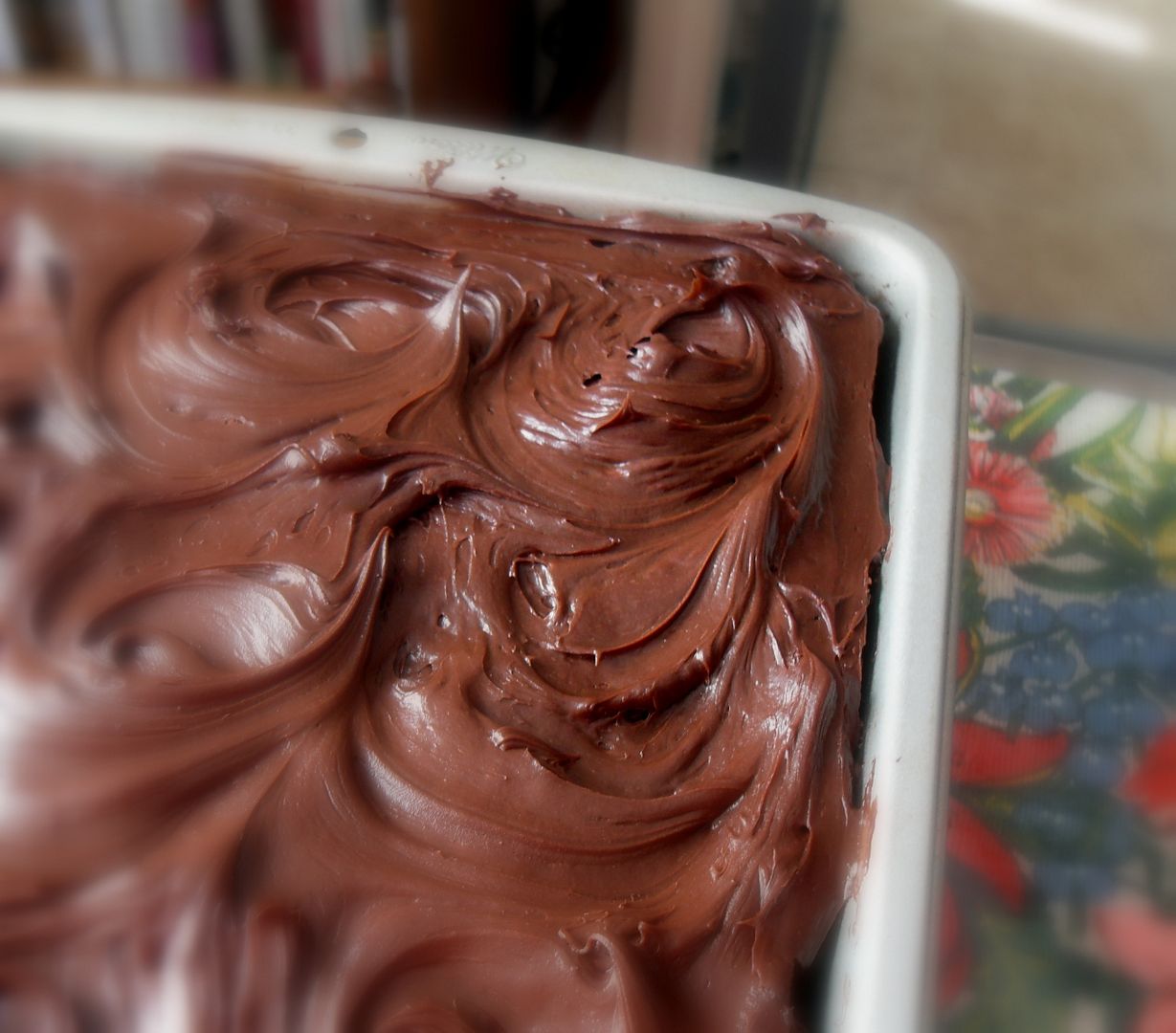 Another repeat in the English Kitchen today.
Chocolate Bounty Cake.
So good.
Have a great Sunday! Sorry for the short post. Don't forget!
═══════════ ღೋƸ̵̡Ӝ̵̨̄Ʒღೋ ═══════════ ⊰✿░G░O░D⊰✿⊰L░O░V░E░S⊰✿⊰░Y░O░U░⊰✿
═══════════ ღೋƸ̵̡Ӝ̵̨̄Ʒღೋ ═══════════
And I do too!