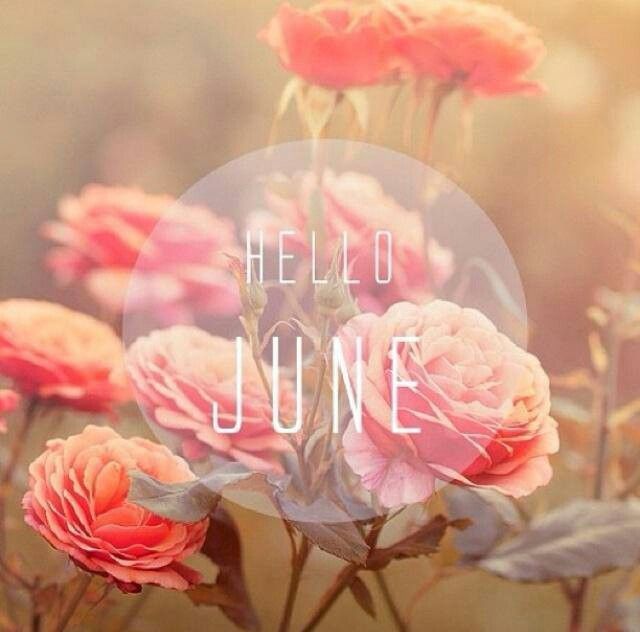 Hooray for June, the singing month . . . where roses ramble everywhere . . . over picket fences, along grey stone walls, climbing trellis's . . . blooming on lattice and stone and garden wall. It seems all the world is green and laced with shell pinks, rose reds and ivory whites . . .
There's a song in the sky as well . . . with notes of tranquil blue . . . and the sun sings with warmth.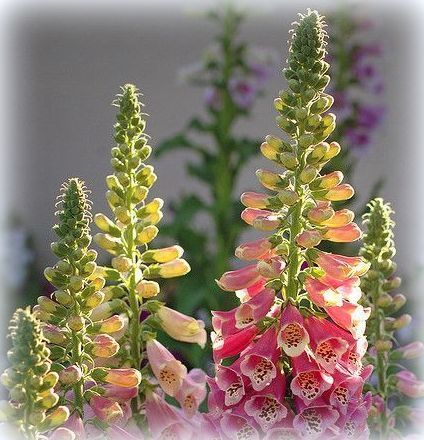 As I wander through the garden I am quite sure I hear an echoing melody faintly blowing in the wind . . . the horns of fairieland assailing my ears and tempting me . . .
There is no spot in the garden which is not enhanced by the charming riot of blooming roses, or the spikes of tall pale amythyst iris acnd lupin . . .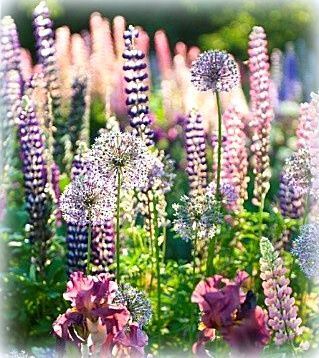 In a certain light the petals appear translucent . . . the colours pure . . . magical . . . I long to cut some and bring them into the house . . . but my heart also bemoans the fact it would be their end and I can enjoy them much longer if I leave them where they are . . . where they were meant to be.
This is the month of bloom and of weddings . . . June comes again to place upon the earth's warm breast, her sweetest gifts . . .
"Create in me a clean heart, O God;
and renew a right spirit within me.
Cast me not away from thy presence;
and take not thy holy spirit from me.
Restore unto me the joy of thy salvation."
~Psalm 51: 10 - 12
We're invited out to a late lunch today followed by a family home evening with some friends and the sun is shining gloriously. It looks to be a fine day ahead. There is a warmth now in the sun that wasn't there a few months ago . . . but the wind is still cold. They do say however that by the end of the week we will be in a heat wave. We shall see!
I was playing around in my craft room for a short yesterday afternoon and I made a bookmark for you. I love Jane Austin. I find that making bookmarks is a great way to use up scraps. I think if you click on the picture it will open up in a new window and then you can download it at a proper size for printing. A small thank you and remembrance for all the love and friendship we share with each other.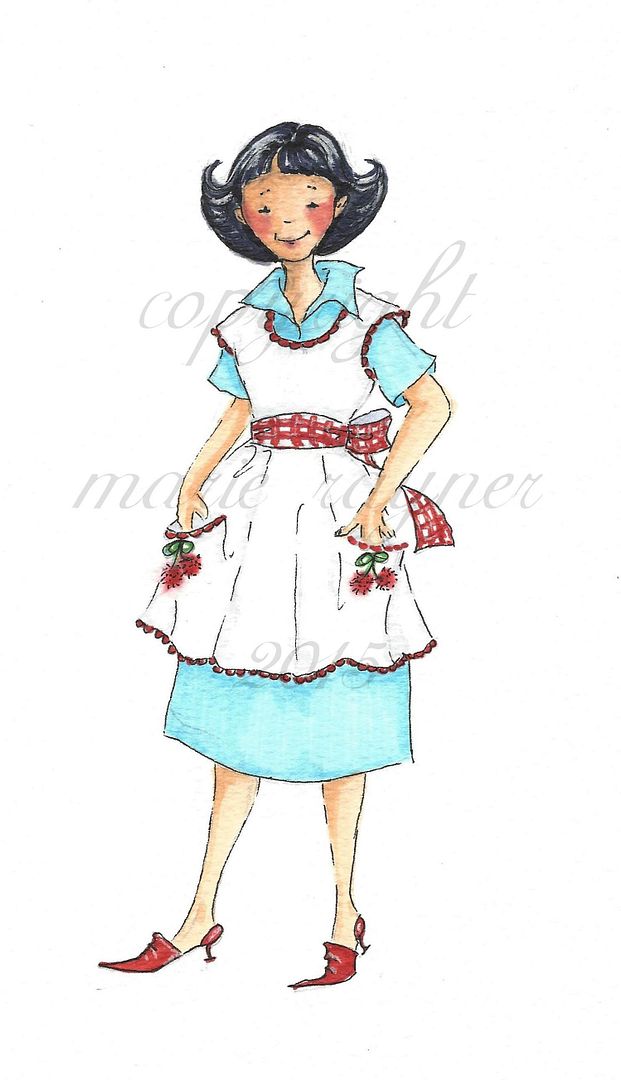 This also came out. I love the cherries on her apron. I am very fond of cherries. I don't often do black hair. It's hard to get it right. I think I managed this time.
And with that I will leave you with a thought for today . . .
❥✻❥.¸¸.✿¨¯`❥✻❥¸¸.✿¨¯`❥✻❥.¸¸.✿¨¯`❥✻❥
"Round the arbours of remembrance
Youth's unfading roses climb,
And the hidden seeds of friendship
Grow between the stones of Time."
~Patience Strong
❥✻❥.¸¸.✿¨¯`❥✻❥¸¸.✿¨¯`❥✻❥.¸¸.✿¨¯`❥✻❥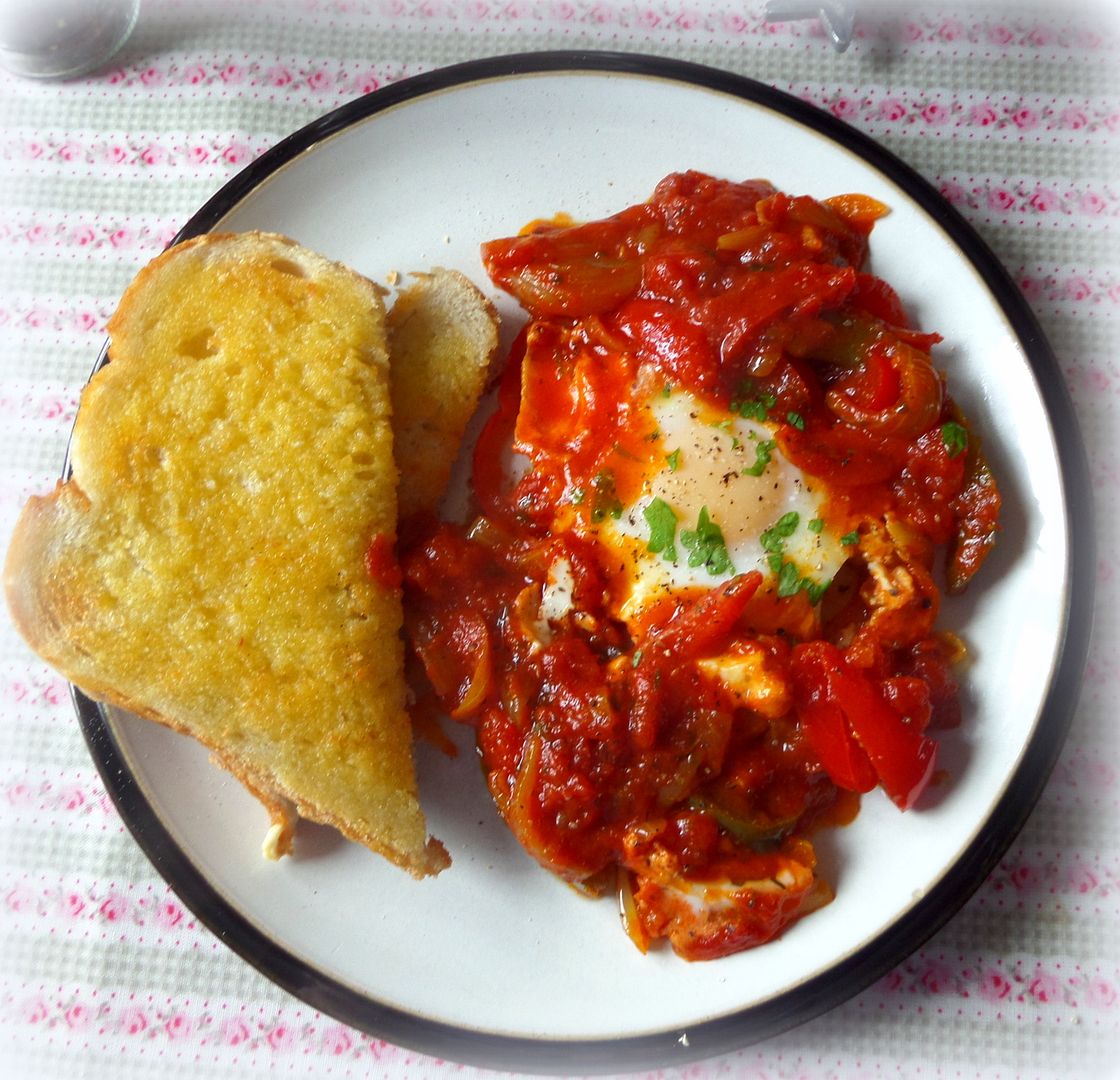 There is a simple supper cooking in The English Kitchen today . . .
Shakshuka
. It's a North African Egg dish filled with lots of peppers, onions, tomatoes, etc. Delicious!
Have a wonderful week and JUNE! May it be filled with lots of goodness. Don't forget . . .
═══════════ ღೋƸ̵̡Ӝ̵̨̄Ʒღೋ ═══════════ ⊰✿░G░O░D⊰✿⊰L░O░V░E░S⊰✿⊰░Y░O░U░⊰✿
═══════════ ღೋƸ̵̡Ӝ̵̨̄Ʒღೋ ═══════════
And I do too!!