They say it may snow this week. If it did that would be pretty unsual for this part of the country . . . snow in November. I hope that they are wrong, but that is only because it is so hard here to get around when it snows. Snow effectively trims your sails . . . quite a bit.
I can remember being very excited about snow when I was a child, especially the first snow of the year. This big fluffy flakes falling down from the pewter sky like goosedown feathers . . . as if the angels were having a pillow fight and the feathers were a flying . . .
I can remember trying to catch them on my tongue . . . I thought snow had a special taste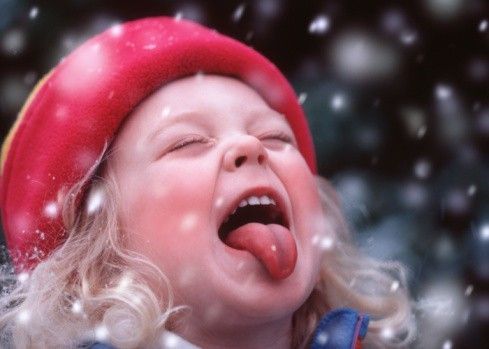 I know it has a smell . . . like leaden skys, crisp and clean . . . like cool mountain streams, fresh and pure. You know when it's in the air. There's a certain silence that foretells it's coming. It is unmistakable and indescribable at the same time.
But it makes you want to dance. And twirl. And swirl. It comes with special feelings and longings . . .and joys.
It falls silently . . . it is water like the rain is water, but it has no sound. There is no trickle, no beating against the window panes, no splatter of wet hitting pavement . . . just magical silence. You stand at the window and watch it fall, at first just a few flakes and then . . . more and more and more and more . . . faster and faster, it speeds up until the ground which once held colour abeit it drab colour . . . begins to turn white, as it starts to lay.
You count the layers as they add up upon the roof of the car and the fence posts and the table on the terrace. You think of the birds, all huddled up in the hedge, their feathers puffed and fluffed, shivering to keep warm . . . while you stand at the window all toasty watching magic fall from the sky.
And so . . . you scramble through the kitchen cupboards to find something special for them . . . cookie crumbs, bits of bacon . . . suet . . . cracker crumbs . . .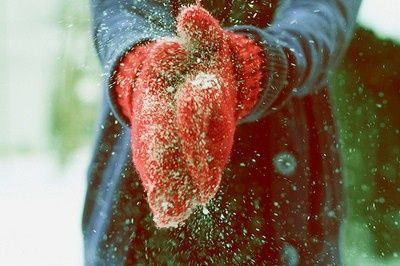 You stand in the silence . . . your feet marking the unspoilt as you crumble the crumbs on the garden floor . . . a brave robin being the only one brave enough to appear in your presence . . . his little feet hopping here and there, creating little etchings in the snow. You are in a magical world it seems, and you can't help but stand for just a few moments more just enjoying it . . . face tilted to the sky, whilst cold wet feathers brush your cheeks and dance upon your lashes . . .
Your very breath dances in the air with little huffs and puffs . . . white and frosty . . . you hear the boiler kick in and a burst of cloud blows from the pipe in the wall, and all around the horizon the chimney pots puff and puff and puff, doing a dance of their own . . .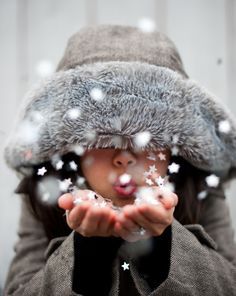 It's not so bad after all . . . you think. There is a special beauty in this magical interlude you think . . . as you stamp your feet on the cocoa mat by the back door while you make your way back inside the house. You can hear the kettle boiling and the warmth of the kitchen settles down on your shoulders where down begins to melt as if it had never been there. One last glance out the door before you shut it, as if to assure you that it wasn't just a dream . . .
(¯`•.•´¯) (¯`•.•´¯)☆__ ☆
*`•.¸(¯`•.•´¯)¸.•´
¤ ؛° ¤`•.¸.•´ ¤ ☆__☆***☆__☆...
"Winter came down to our home one nightQuietly pirouetting in on silvery-toed slippers of snow,And we, we were children once again." ~Bill Morgan, Jr.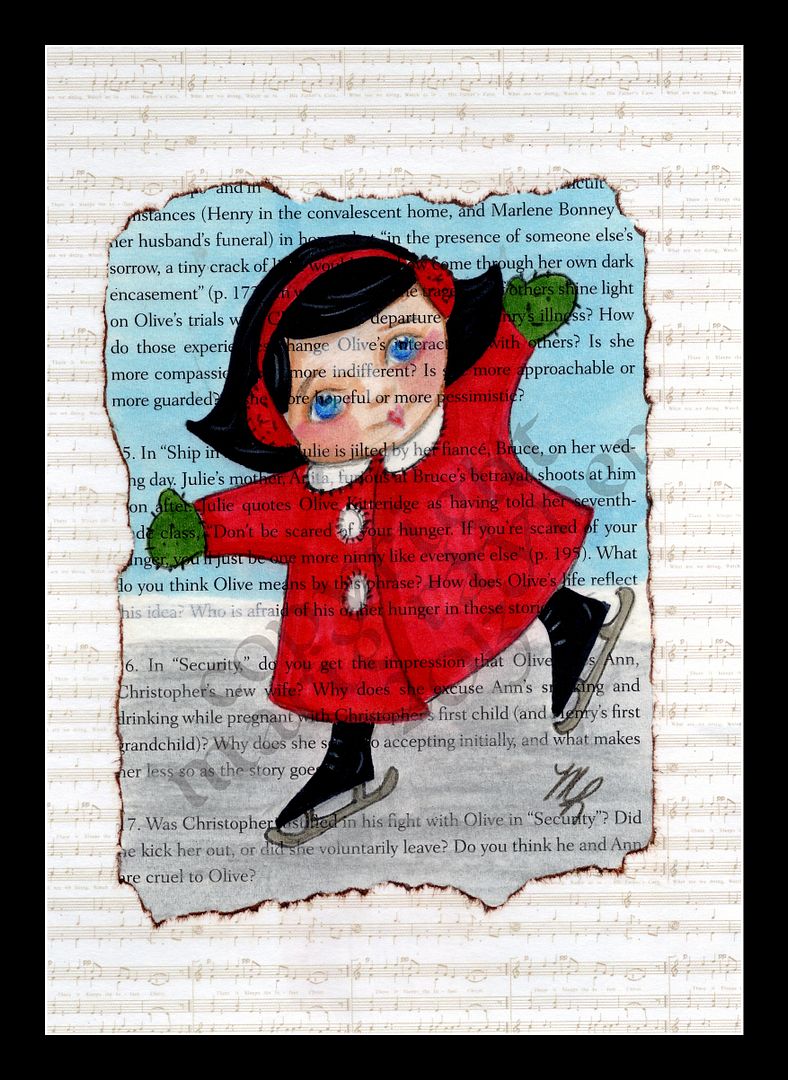 I was fooling around yesterday afternoon. I had actually gone upstairs to do something else and then I sat down at my work table and this popped out. I am going to sell the original. She is about 5 by 7 suitable for framing (The frame shown here is just for illustrative purposes) I think it would make a nice little gift. First person to make me an offer for it gets it. Whatever you think it is worth.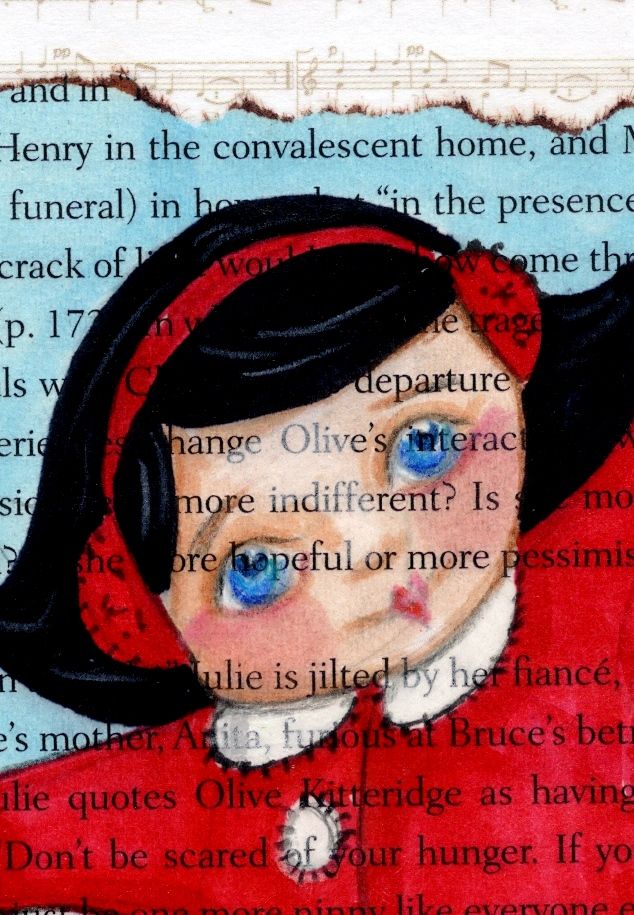 I think she is kind of sweet . . . but that is just me.
A thought to carry with you through today . . .
✻ღϠ₡ღ✻
(¯`✻´¯)
`*.¸.*✻ღϠ₡ღ¸.✻´´¯`✻.¸¸.Ƹ̴Ӂ̴Ʒ..
Learn to smile at every situation.
See it as an opportunity
to prove your strength and ability.
~Joe Brown
Baking in The English Kitchen today . . .
Banana Crumb Cake.
It has a crumb layer in the middle and then on top. It's kind of squidgy in the middle and crunchy on the outsides. Altogether quite delicious if I don't say so myself!
Have a wonderful Sunday! God bless you!