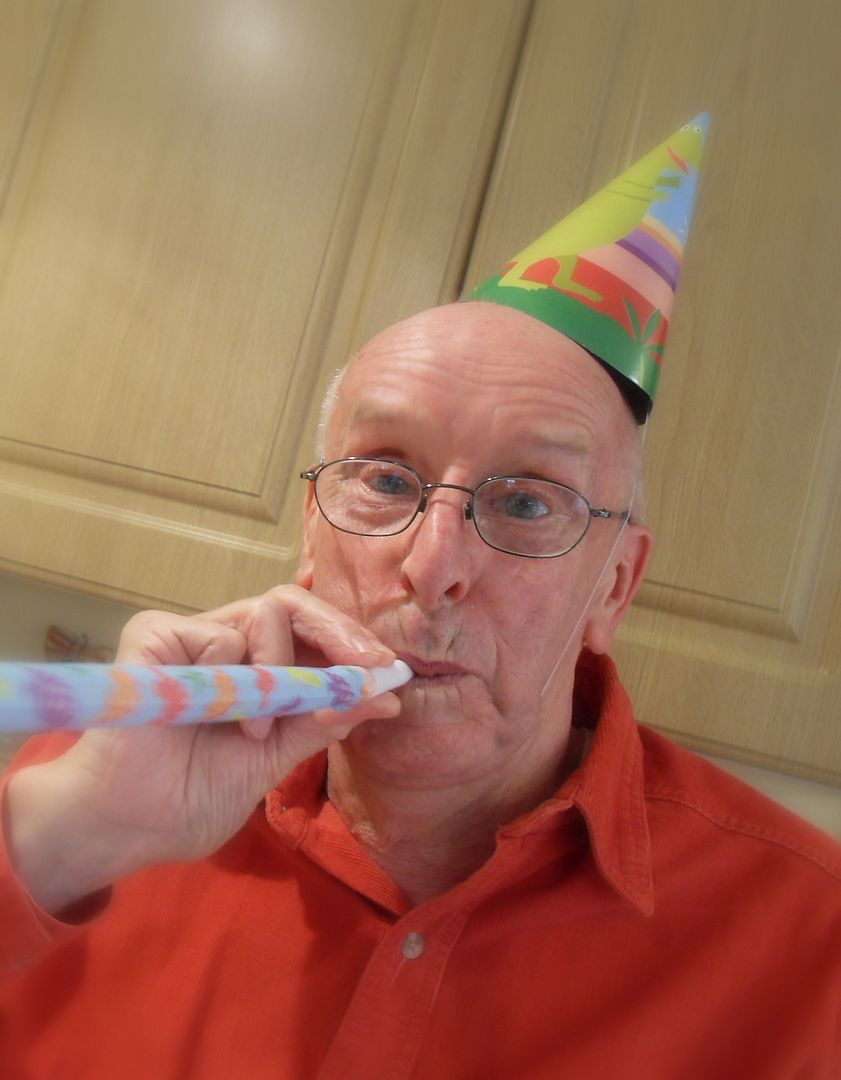 In my eyes there lies no visionBut the sight of your dear face.In my heart there is no feelingBut the warmth of your embrace.In my mind there are no thoughtsBut the thoughts of you , my dear.In my sould no other longingBut just to have you near.All my dreams were built around youAnd I've come to know it's true.In my life there is no livingThat is not a part of you.~Helen Steiner Rice
Happy Birthday to my dear husband Todd on this, the 7th of September 2013! I am so thankful for this man in my life, but it is also much, much more than his Birthday today. Today it is also the Thirteenth anniversary of us meeting in person for the first time! Tis true. Thirteen years ago today I landed at Heathrow airport and we met in person for the first time. Shall I tell you the story of our first meeting??? Of course I will!!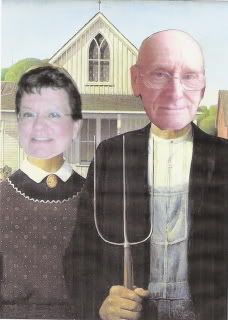 Although we had been talking to each other on the computer for about six months, we knew that we had to meet in person so that we could confirm what we thought we were feeling about each other. Because I had a bit of money saved and had always wanted to visit England, I decided that I was going to come over here. Todd would travel down from Chester the day before and stay in London at a B&B overnight before meeting me at the airport in the morning. It sounds rather brave of each of us now, in retrospect, but . . . we were thirteen years younger then and so that's what happened. I did have a few other friends (women) that I knew over here so that if I didn't like what I met at the airport, or it hadn't worked out, I had someplace else to go. I looked at it that if nothing else, I would at least have had a nice holiday and that was something I had never had in my life.
Because He had to travel from so far away Todd told me that if he wasn't right there when I got into the arrivals lounge for me not to move or go anywhere. He would find me. And so when I got into the arrivals lounge I could not see him, and thinking he was someplace en route I found a seat and I sat down . . . and sat, and sat, and sat. I began to think he had chickened out and I was going to have to call my girlfriends and have that holiday anyways . . . but then I did something completely out of character.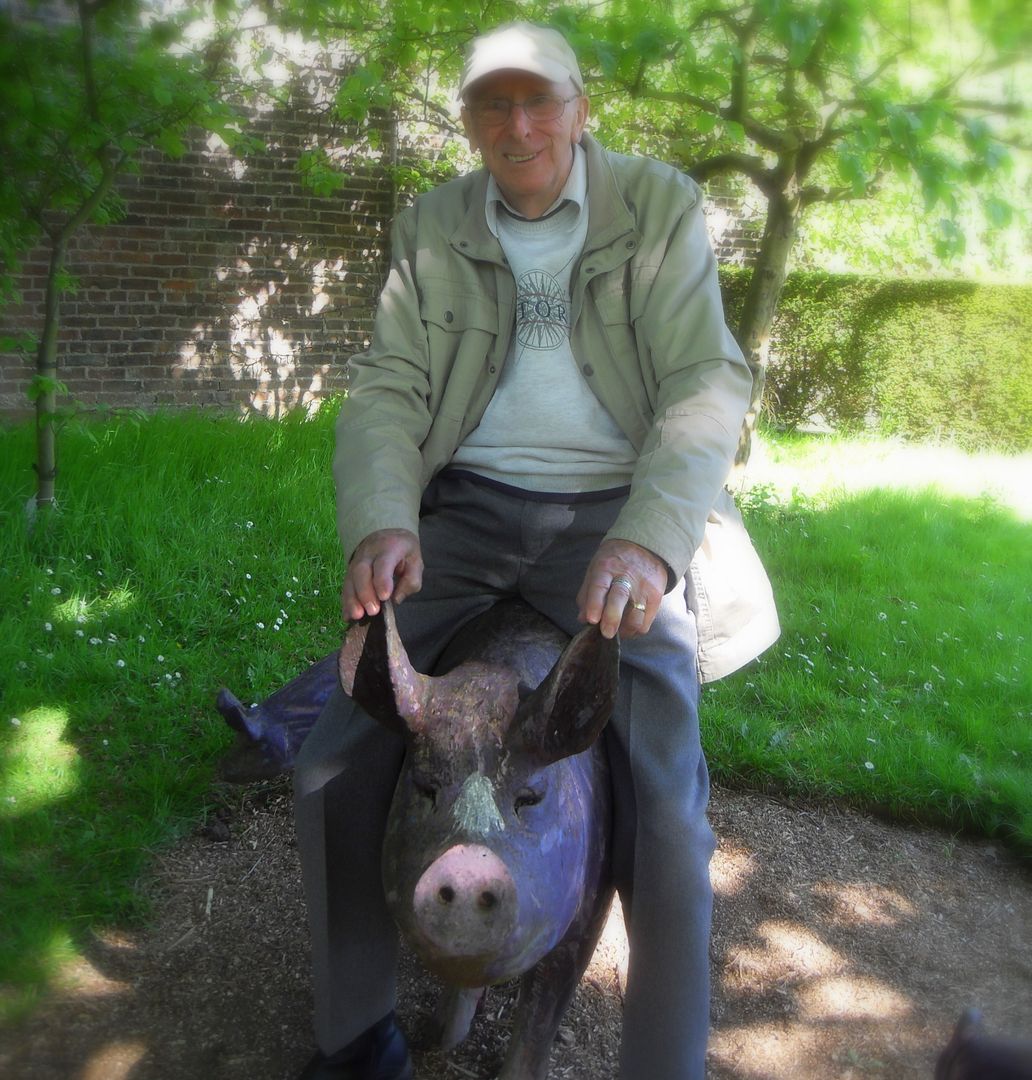 I am a rule follower and always do what I am told. I've always been that way and it's always been difficult for me to go against what I am supposed to do or have been asked to do. Tis true and so I hadn't moved from where I was sitting for at least an hour. Finally I decided that I would take just a little walk. I walked about 100 feet around the corner and I spied him from the back standing there looking up at one of the monitors. I walked over to him, tapped him on the shoulder and said . . . "Are you looking for someone?" Whew! Colour us both relieved. He was thinking I had skipped out on him and I was thinking the same thing. Truth was I had come in and was waiting at the wrong spot!
I was so tired that day. I had flown all night and hadn't slept a wink. Todd hadn't slept properly either, but we got through the day on Adrenaline. Our train up to Chester wasn't until that evening and so we had a full day to fill. We took the underground back into London, which was a real eye opening experience for me. I had never seen anyone with a pink mohawk! I had never been on any form of underground system at all. I had never heard the phrase, "Mind the gap!" I had never had an elevator/lift speak to me. "Lift going up." We had jacket potatoes for lunch. (I had never heard a baked potato called a "Jacket Potato.")
So many firsts!
And then there was the traffic. Coming from middle of nowhere Nova Scotia, I had seen nothing like the buzz and excitment of London, England. The red phone boxes. The red double decker buses. The black Taxi Cabs! There were people of every colour and language you could imagine and it was such a busy and happening place. I think I almost got hit by a car about three times that day. I kept forgetting they were coming in the opposite direction. (These nice people over here write on the roads "Look Left," so that's good, but I was so excited I kept forgetting to look left!)
I had never been to a busy train station like Euston Station, It was all new to me. The next three weeks were spent getting to know each other better and confirming that what we had thought to be true was true. We were in love. I stayed at a member of the church's house who rented rooms to students for that whole time and Todd would pick me up every morning and drop me off every night. We spent the days wandering around Chester whilst he showed me everything there was to see. I went to church and met the people in the Ward, and I met all his friends and we talked and talked and talked . . . and yes, we canoodled a bit too, which was nice.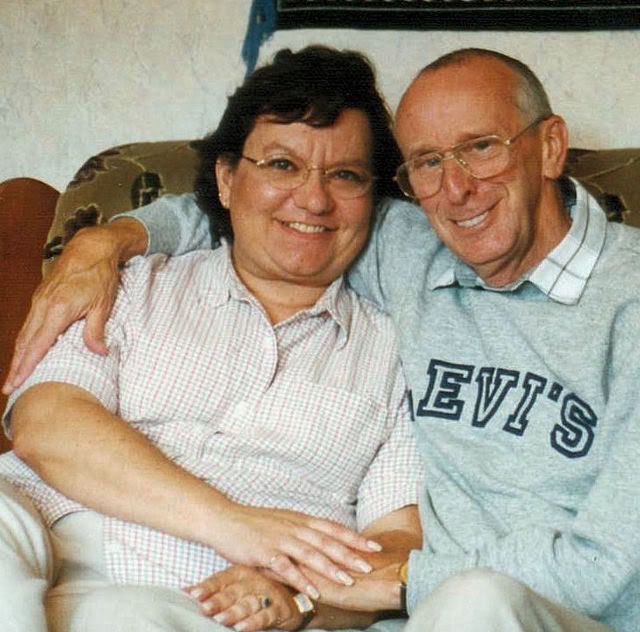 And then, a few days before my return home to Canada . . . he asked me to marry him and I said yes. I flew back to Canada at the end of September and applied for a Fiancee Visa and was back in the UK at the end of October (Halloween to be precise) and we were married eleven days later on the 11th of November in Wrexham Wales and sealed together for time and all eternity in the Preston Temple later on that very same day.
When you know that something is right . . . you just know.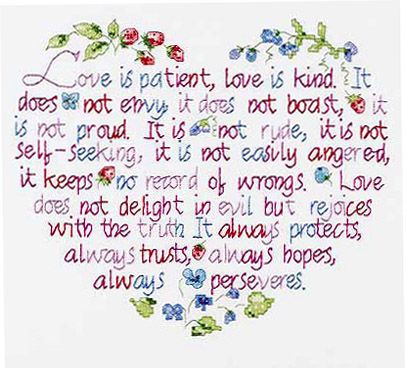 He's my honey pie and I'm his sugar bun!
We had a nice evening last night with some of our friends celebrating Todd's 75th. It's nice to share such occasions with good friends. Lots of good food and lots of good company and after everyone had left I spied my camera sitting on the sideboard and I smacked my forehead . . . DOH! I hadn't taken any pictures at all.
Never mind . . . there's always his 76th!
A thought to carry with you through today . . .
✻ღϠ₡ღ✻
(¯`✻´¯)
`*.¸.*✻ღϠ₡ღ
"Go out into the world today
and love the people you meet.
Let your presence bring new light
in the hearts of people."*✻ღϠ₡ღ
~ Mother Teresa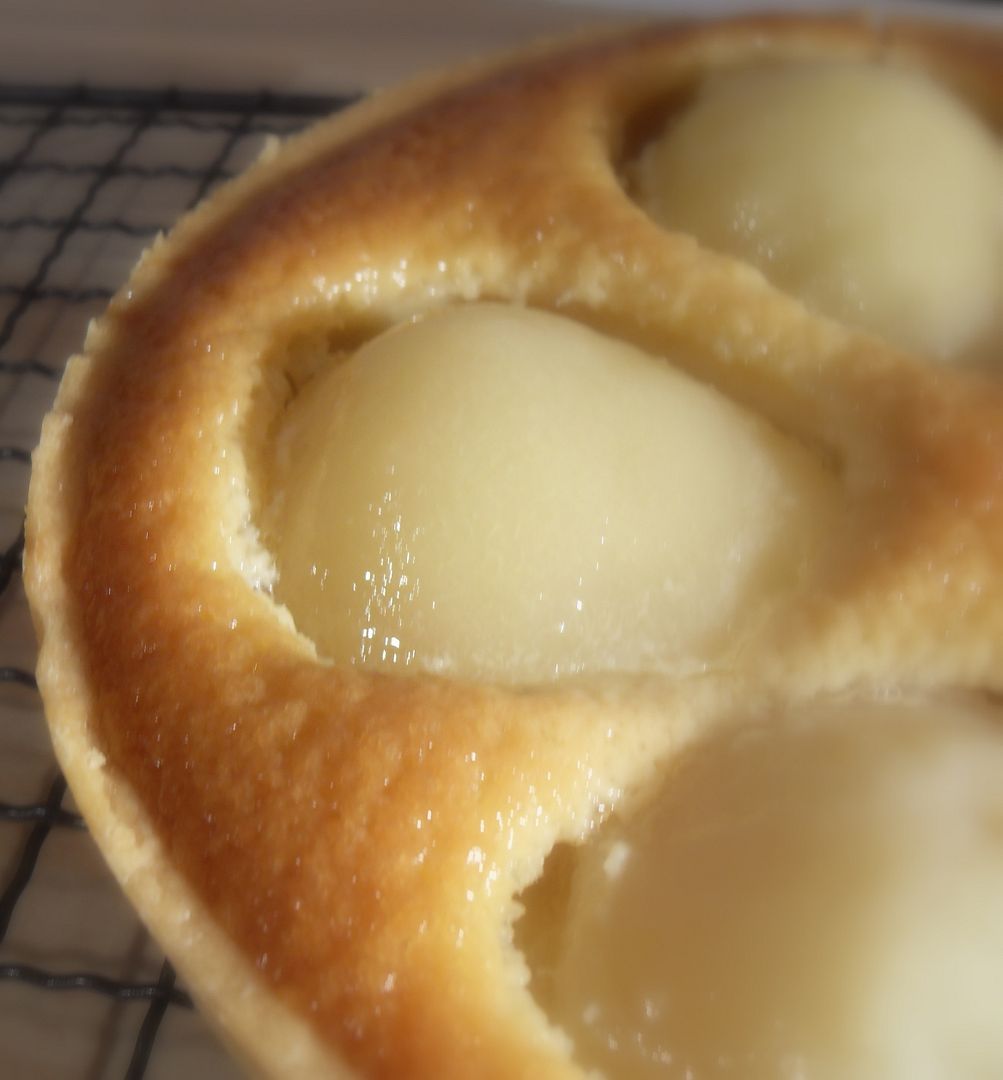 Baking in The English Kitchen today . . . a simple
Pear and Almond Tart!
Have a great Saturday! The sun is shining here!