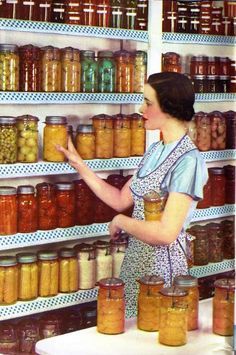 This is a busy time in lots of homes whilst we rush to put away the bulk of our produce from the gardens. The last of those fruits and vegetables we have laboured over all summer are now ripening and we need to be dealing with them before it's too late. Apples need to be picked, blueberries, blackberries, etc.
Then there is the last of the corn, the courgettes . . . tomatoes, beetroot, turnips, carrots and the like. When I was a much younger woman and had a growing family this was the time of year I was busy making pickles and jams. There was something really satisfying when it was all done and I could look upon row after bejeweled row of glistening jars of jams, pickles and jellies.
There would be the usual strawberry jam, which I would have made earlier in the year, followed by raspberry. I always made the seedless kind as I am not overly fond of raspberry seeds. If I got a good deal at the farmers market there might be peach or apricot jam as well. Then there would be blackberry jelly and apple jelly. Two kinds of apple jelly, regular and crabapple. I have never seen a crabapple over here, but I am thinking I may make some regular apple jelly this year as Todd has never had it. It's just not something you see over here. Most years I also made apple butter as well. We loved it's rich spiciness spread over a pork roast before baking and it was quite nice on toast, or spread between cake layers.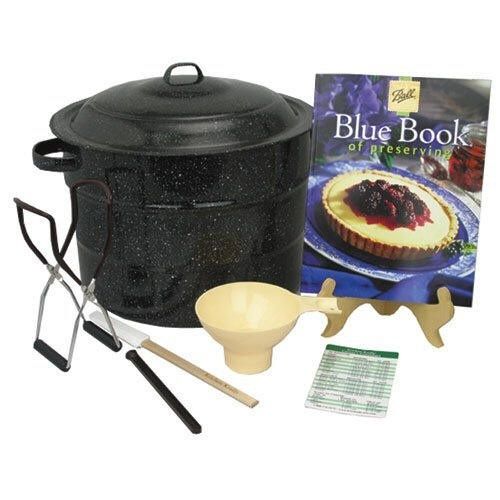 There would be dill pickles, bread and butter pickles, green tomato chow, hot dog relish, fruited chili sauce (which was made with ripe tomatoes, onions, peppers, pears, plums and chilies. Much like this recipe on the
Canadian Living
site. That chili sauce was a real favourite and I used it all winter as an addition to stews and in my swiss steak recipe. It snapped things up a bit, it did. I'd also make pickled beets and pickled beans, pickled baby corns . . .
Most years I would try something different as well. One year it was carrot cake jam, another it was pickled pumpkin. Both were quite nice. The pickled pumpkin was sweet and spicy. We quite liked both of those. It was nice to shake things up a bit with something different once in a while.
The preserving weeks were the weeks when you could walk into the house and the smell of pickling spices and vinegar would hit you right away, or . . . if I was making jam, then it would be the smell of cooked berries and sugar. I got a great deal of satisfaction making them. It was a labor of love that I really enjoyed.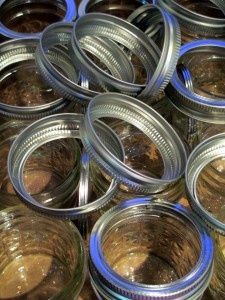 Of course vegetables from the garden got frozen as well. Mostly just corn (cut off the cob) and beans. I never had much luck freezing anything else. We were not fond of carrots which had been frozen. I did chop peppers and freeze them, for use in chilies and stews and soups. But our onions and potatoes got stored in dark bins down in the celler. Likewise any winter squash and pumpkins. I did used to grate the courgettes/zucchini and pack it into two cup sized bags so that I could make zucchini loaf all winter long and of course I froze berries whenever they came into season while I could. I also made and froze apple sauce and stewed rhubarb.
Looking back I was a right proper little Suzy Homemaker. I didn't work outside the home during those years, but I did work hard enough in the home to make up for it I reckon! I used to get a great deal of pleasure out of these labors, but haven't done much in the way of pickling or preserving in quite some time now. With only two of us, it just isn't practical any longer. I miss those home made preserves and pickles though . . . sigh . . . I might do a small batch of something this weekend just for nostalgia's sake. We'll see what happens! Do you do much preserving? I'd love to hear about it!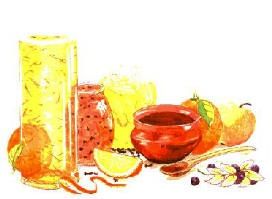 I'm so excited! The new season of Downtown Abby (Season 4)begins this Sunday night on ITV at 9 pm. Mark your calendars ladies and gents! We have been watching all of the old series (1,2 and 3) on the telly in the run up to this event. It's been quite nice catching up with the story and refreshing our memories. We are going into the roaring Twenties with this one and it looks great!
Don't forget to leave a comment on my
last post
if you want to be in with the chance of winning one of my pieces of art. Todd will be picking a winner on Monday and it doesn't matter where you live. Just a small token of thanks from me to you.
I was late getting to bed last night and an hour later getting up this morning so I will leave you now with a thought for the day . . .
☾ °☆  . * ¸.   ★ 
Laughter is timeless,
Imagination has no age,
And dreams are forever☾ °☆  . * ¸.   ★ 
~Tinkerbell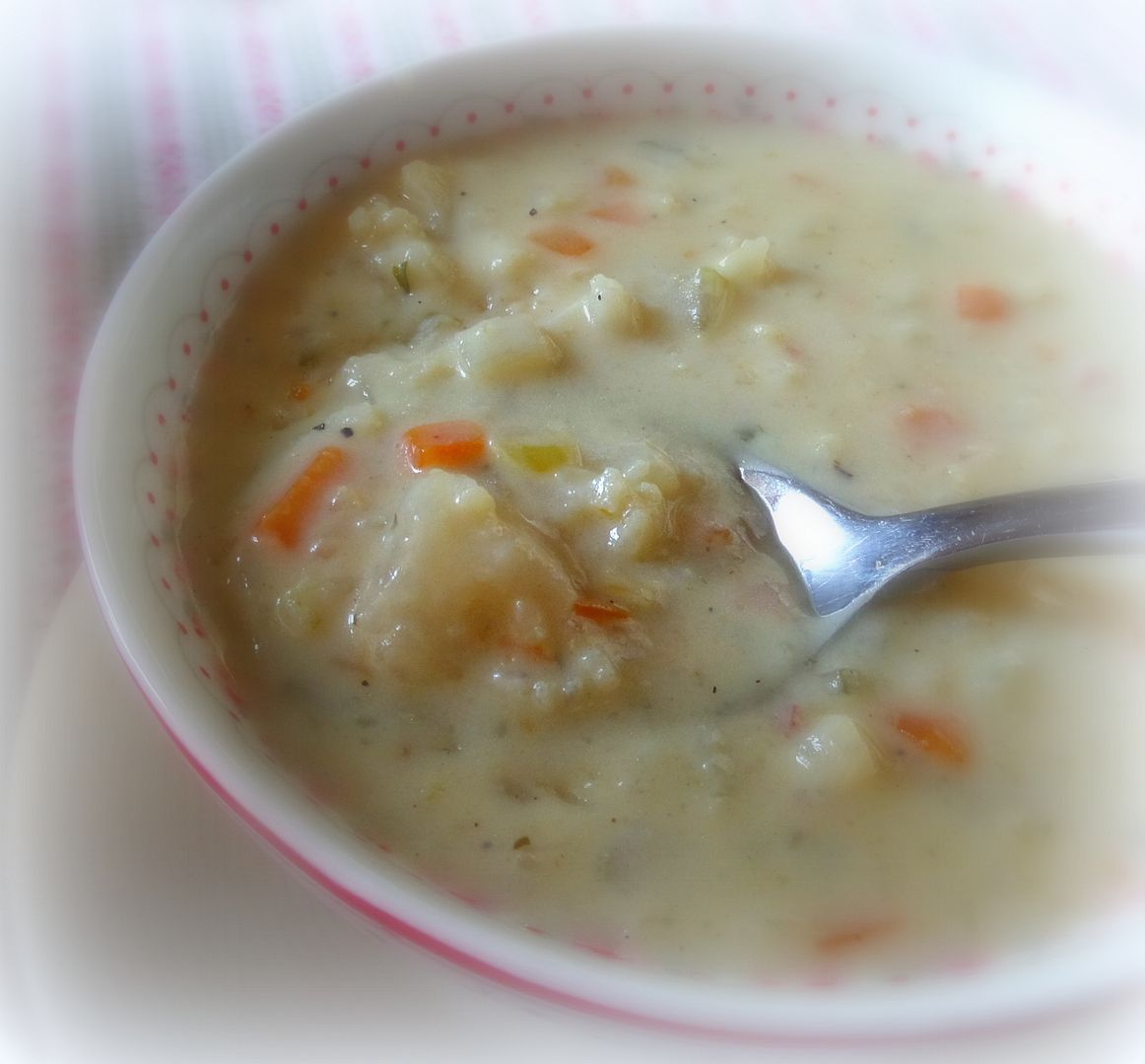 Cooking in The English Kitchen today, a delicious
Cauliflower Chowder
! It's really tasty!
Have a fab Friday!