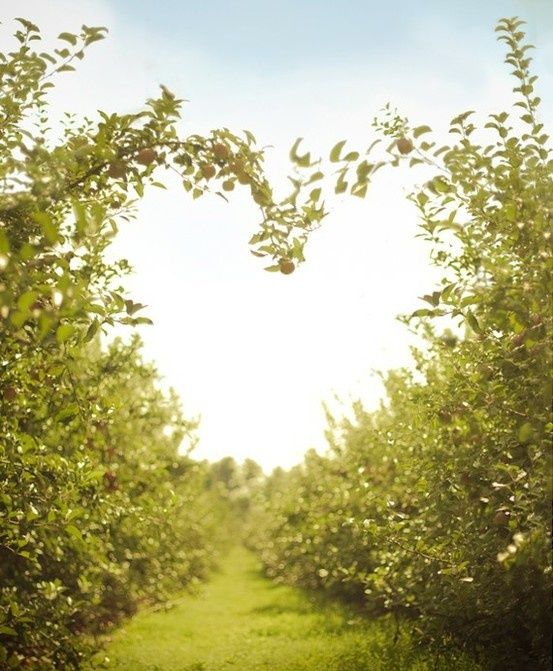 (source)"To know what you prefer instead of humbly saying Amen to what the world tells you, you ought to prefer, is to keep your soul alive." ~Robert Louis Stevenson
I saw it written somewhere the other day that the key to loving how you live is in knowing
what
you truly love. I wish I could tell you who said it, but I can't. I have been thinking about those words though and have come to the conclusion that they are quite true.
I used to keep a little folder here on my desktop called Marie's Dream Folder and whenever I would a picture of something that I really liked a lot, I would pop it into the folder. It was sort of like an illustrated discovery journal of the things I love. Now I have Pinterest and so I create little folders on that. I have 184 boards on there containing everything from soup to nuts! It's a way of feeding my imagination and getting in touch with my inner me, these boards of beautiful images that speak to my soul. They are not just filled with sofas and pretty dishes . . . they are also filled with pictures of art and flowers, quotes I love to read, poetry that touches my soul, and beautiful scenes of places I've been and would like to go back to, or am simply dreaming of going to one day.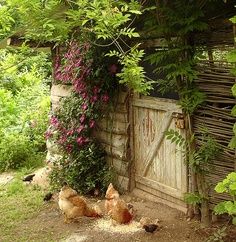 (source)
That's what a dream folder is really . . . a place to stick your dreams.
What is the point of having a dream if you can never imagine it actually coming true? What is the point of longing for things we can never actually have? I say, never say never. There is no dream too big or too small and no thing that is too far out of my grasp that I cannot possibly realize it or have it, as long as they are realistic dreams. For instance it might be un-realistic for me to dream of having a huge mansion, but it's perfectly within my reach to dream of having a small cottage somewhere in the countryside, just big enough for Todd, Mitzie and I. The interesting thing about my dream boards though, is that there are no pictures of mansions in them, only a humble cottage or two, with long wide verandas and hanging baskets of flowers, and a big red door that says welcome and polished wooden floors that are scattered here and there with woven rag rugs.
I always thought I loved French Country furniture, but I have discovered in recent years, that I really love Swedish furniture for it is filled with images of white washed tables and chairs that are simple in their lines and covered with little red or blue checked fabrics. I have long loved the art of Carl Larsson and there are images of his lovely homes and families in my Pinterest, and they tug on my heart strings and imagination. My heart longs to go to the Scandinavian countries to visit, and so I have discovered that I am not a French Country girl so much as I am a hearty Swede at heart.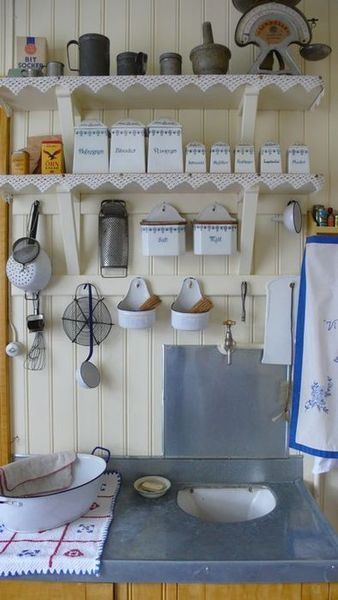 (Source)
I have long been an insomniac. It seems that when I am getting in to bed at night my mind starts to fill with all the things that I need to do the next day or would like to do, or stories I'd like to write, things like that. One of the ways I combat that is to think of my dream home. I start at the veranda and go into the red door and when I am inside the cottage I picture myself in each one of the rooms, recalling to mind every little detail, every picture hung on each wall, the furniture, the curtains . . . I have yet to get past the front hallway and the sitting room, because I am always off in lala land before I can even get to any of the other rooms.
I think a dream board is a wonderful thing. Meditating on these images once in awhile helps jump start my creativity and helps me to see where my heart really wants me to go. Knowing where you heart belongs and embracing it is one of the keys to having a happy and joyful life . . . so is having a dream and believing it can one day be yours. Fifteen years ago the very idea that I would one day be living the life I am living now, doing the things I am doing now, and living where I am living that life, might have seemed like an impossibility to me, but look at me now and how far I've come. I'm living this pretty amazing life, in an amazing place. I had an amazing job working in a beautiful environment, and when that went I was brought back to Chester, which was where my heart really lay and since then I've been exploring and developing my creative side like never before.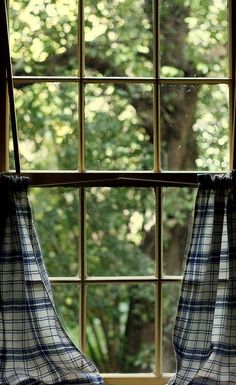 (source)
Nothing is impossible and that has been one of my life's greatest discoveries . . .dreams can and do come true.
A brook beside my cottageLaughing down the hill,Reminds me of the adage,"Oh, my soul be still."It's gladness never variesIts waters never cease,And the melody it carriesResonates with peace."~Rachel Wallace-Oberle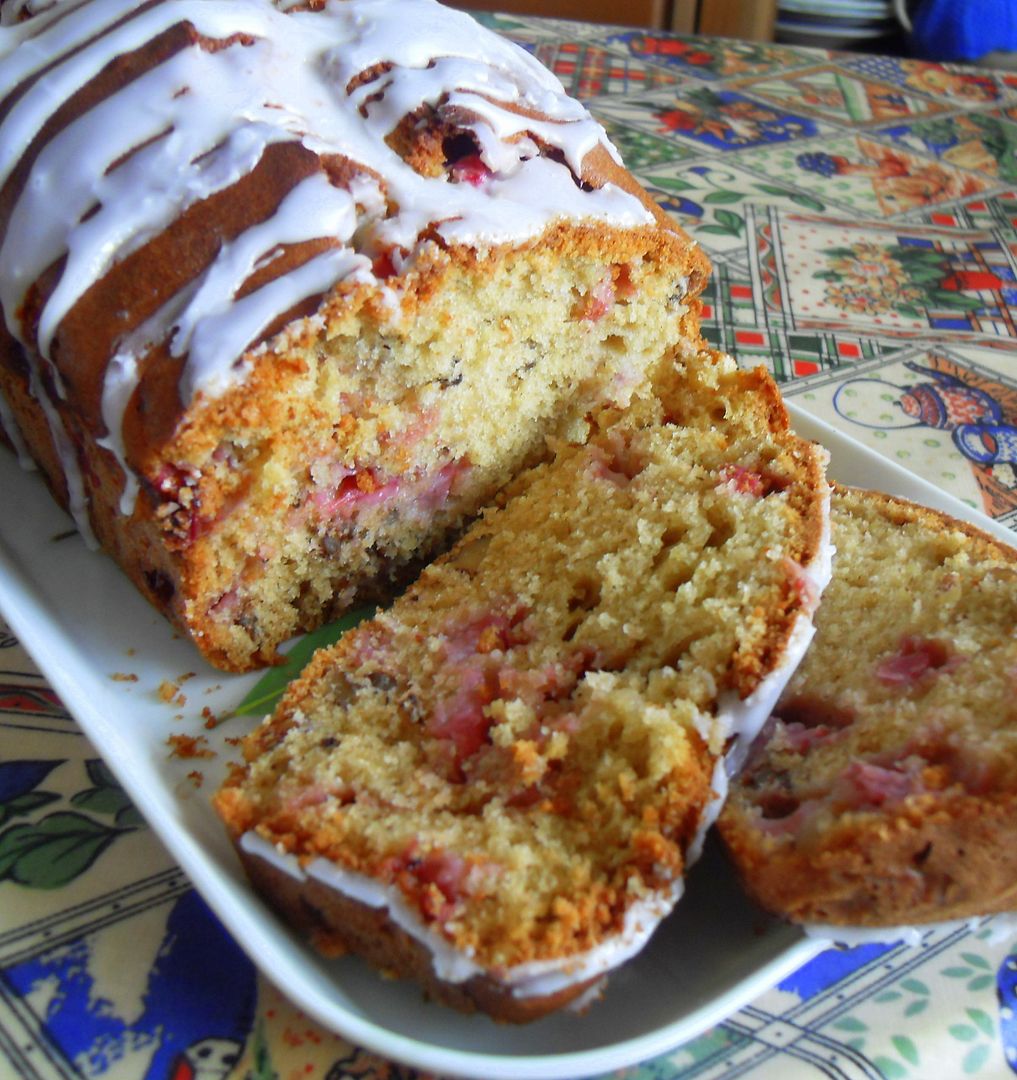 Baking in The English Kitchen today . . .
Strawberry Cardamom Bread.