"The world is fairly studded and strewn with pennies cast broadside from a generous hand. But who gets excited by a mere penny?...It is dire poverty indeed when a man is so malnourished and fatigued that he won't stoop to pick up a penny. But if you cultivate a healthy poverty and simplicity, so that finding a penny will literally make your day, then, since the world is in fact planted with pennies, you have with your poverty bought a lifetime of days. It is that simple. what you see is what you get." ~Anne Dillard
A few of the small and wonderful things which bring untold joy into my life. It's the small things in life which truly mean the most.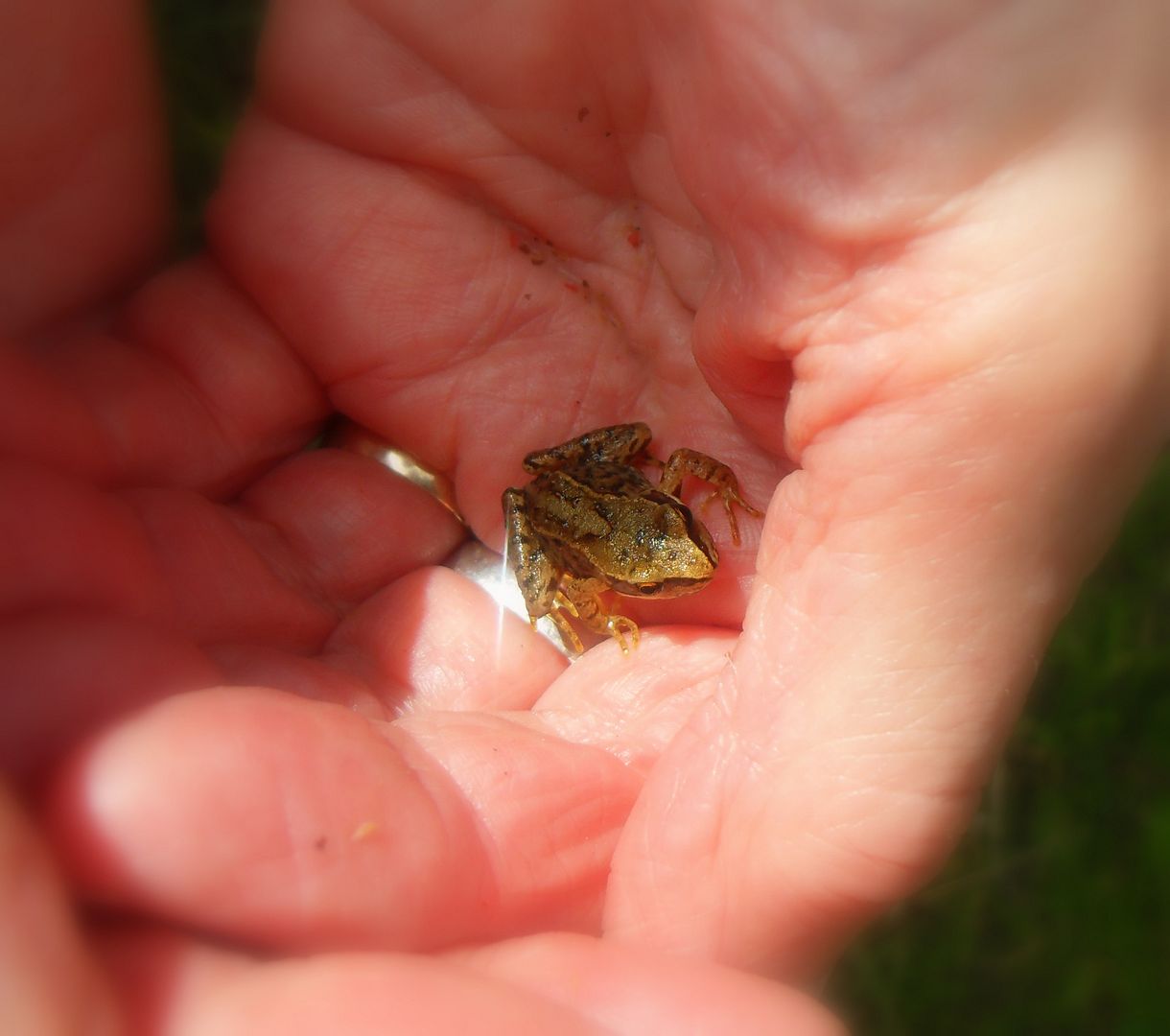 We were in the back garden the day before yesterday surveying the damage which has been done to our fruit trees by the neighborhood cats (most annoying) when I noticed our pond had a large mass of frog spawn in it. I was so excited to see it! (This is a picture of one of our baby frogs last year.) The frog spawn means we actually have frogs which have stuck around and not left us to go farther afield. It also means that those horrible cats haven't eaten them, or killed them . . . yet. Someone has told us to contact the zoo and see if we can get some big cat poo from them . . . lion or tiger. These horrible neighborhood cats have been using our fruit trees as scratching posts and pretty much killed our plum tree. That makes me sad . . . but the frog spawn makes me happy. Nature is what it is I suppose!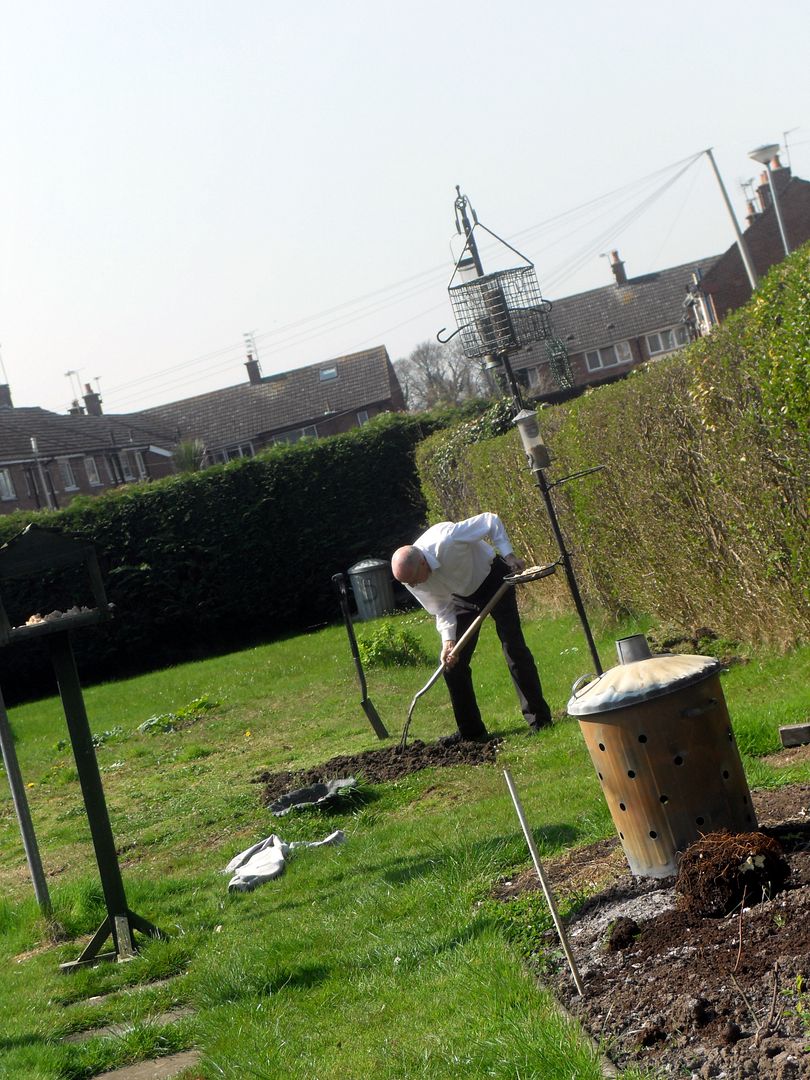 Todd worked really hard putting in that pond in our garden. We wanted our back garden to be an oasis of peace . . . and a place which would bring us joy, our little Eden on earth and over the past three years it has become so . . . but like anything, it is a work in progress.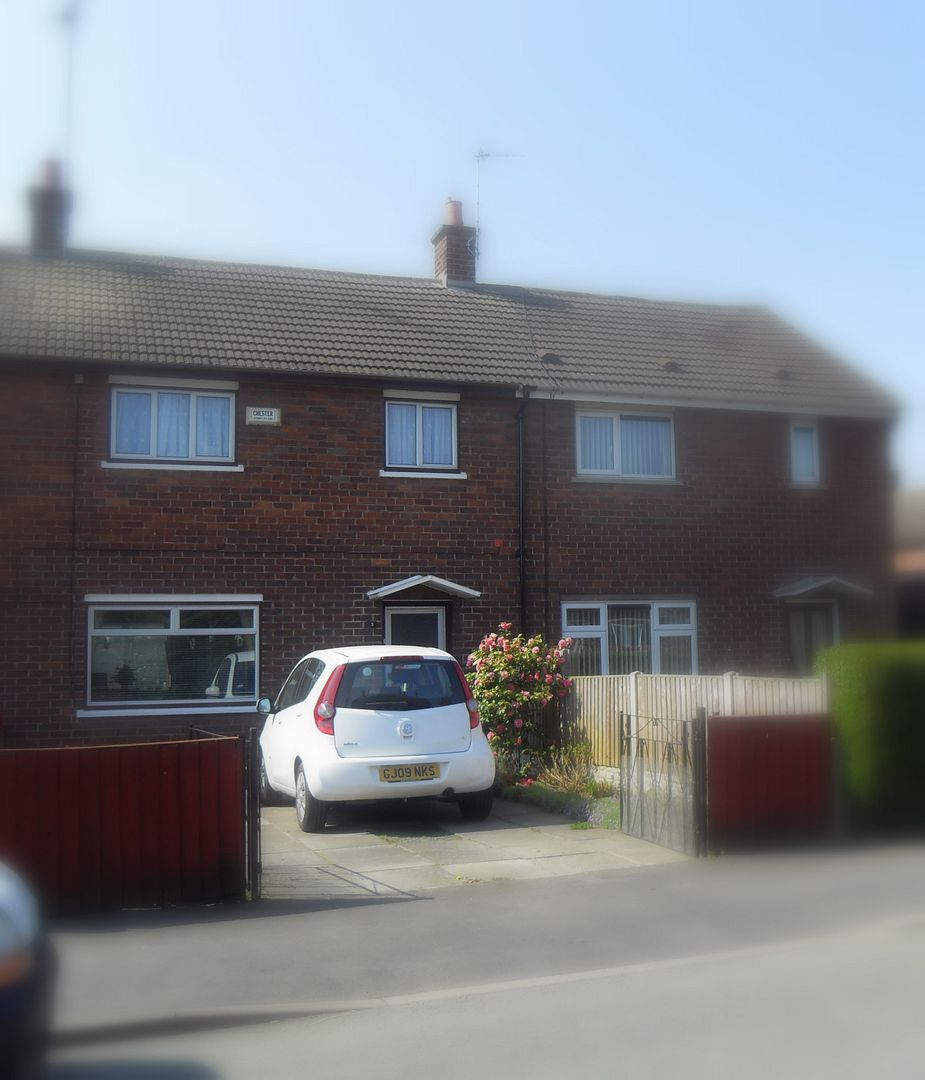 It was three years ago today that we left our rose covered cottage down in Kent, trading it for a terraced house on a housing estate in Chester. It was a very difficult time for us. It's hard enough to lose your job, but when you also lose your home, and your much beloved dog . . . well, our heads were just reeling with it all. Things got worse for a time. I wasn't ever able to find a new job and we lost our new car because we could not afford to keep it, but God is good, as ever. In retrospect we were able to look back and see that this was the best possible move and change for us in our lives. I had been unhappy with my job for several years. My boss had become increasingly difficult to work for and had been really quite cruel and bullyish towards me. I was not happy there . . . for the most part I was happiest at work when they were away, and that is not what a job should be like. We were so very blessed and lucky to find that our friend had this house here in Chester empty and just waiting for someone to rent it. It is private rent and so we struggle sometimes with that as it costs a bit more . . . but somehow every month we manage to come up with it and pay our tithing as well . . . the two go hand in hand. We are told that if we pay our tithing all of our needs will be met, and they surely are. Needs and wants are two different things. Having your needs met is everything. I repeat . . . GOD is good.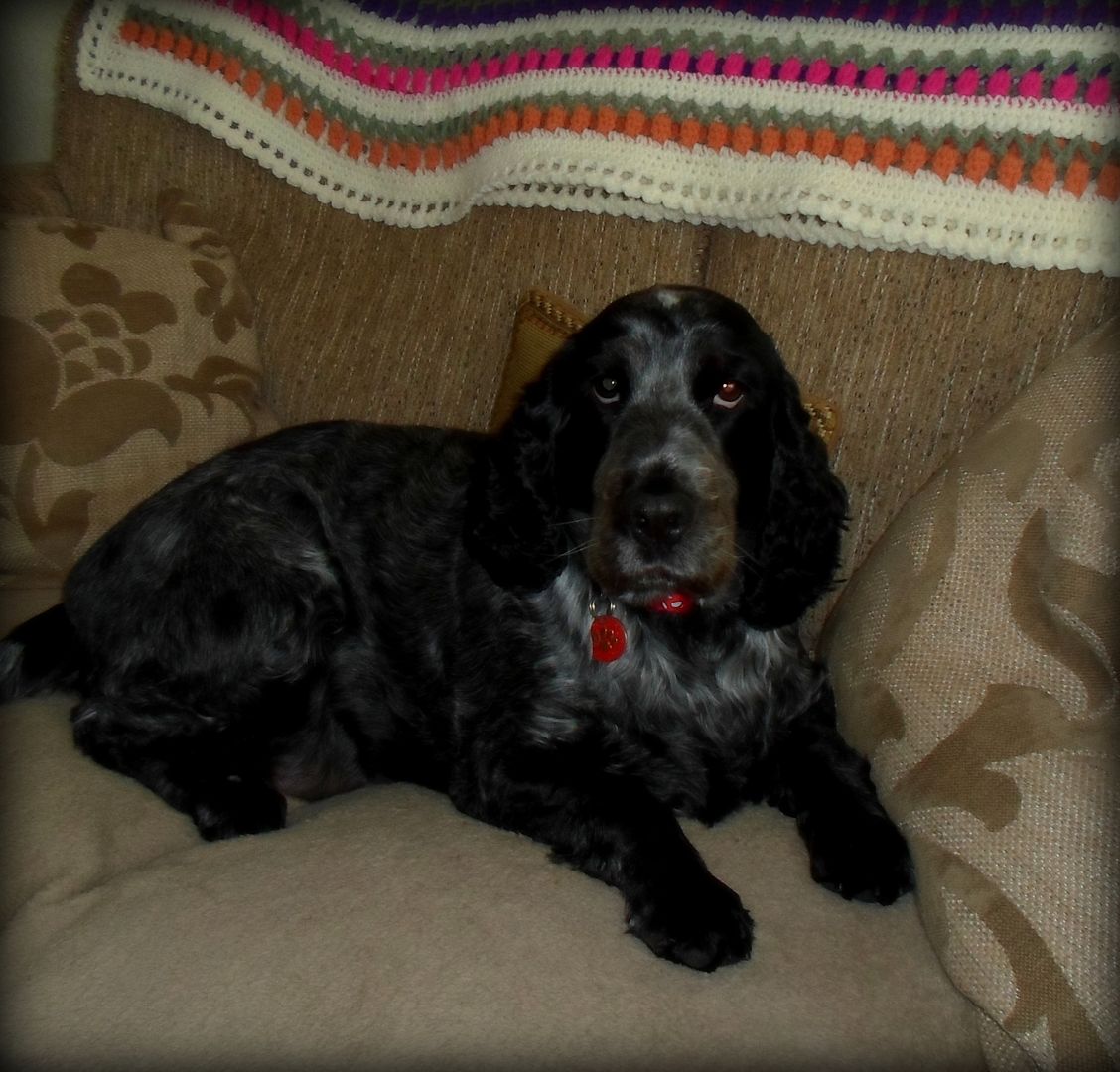 It was heartbreaking to lose our Jess when we did . . . we never thought we would get over it . . . and then . . . we fell in love with this little charmer . . .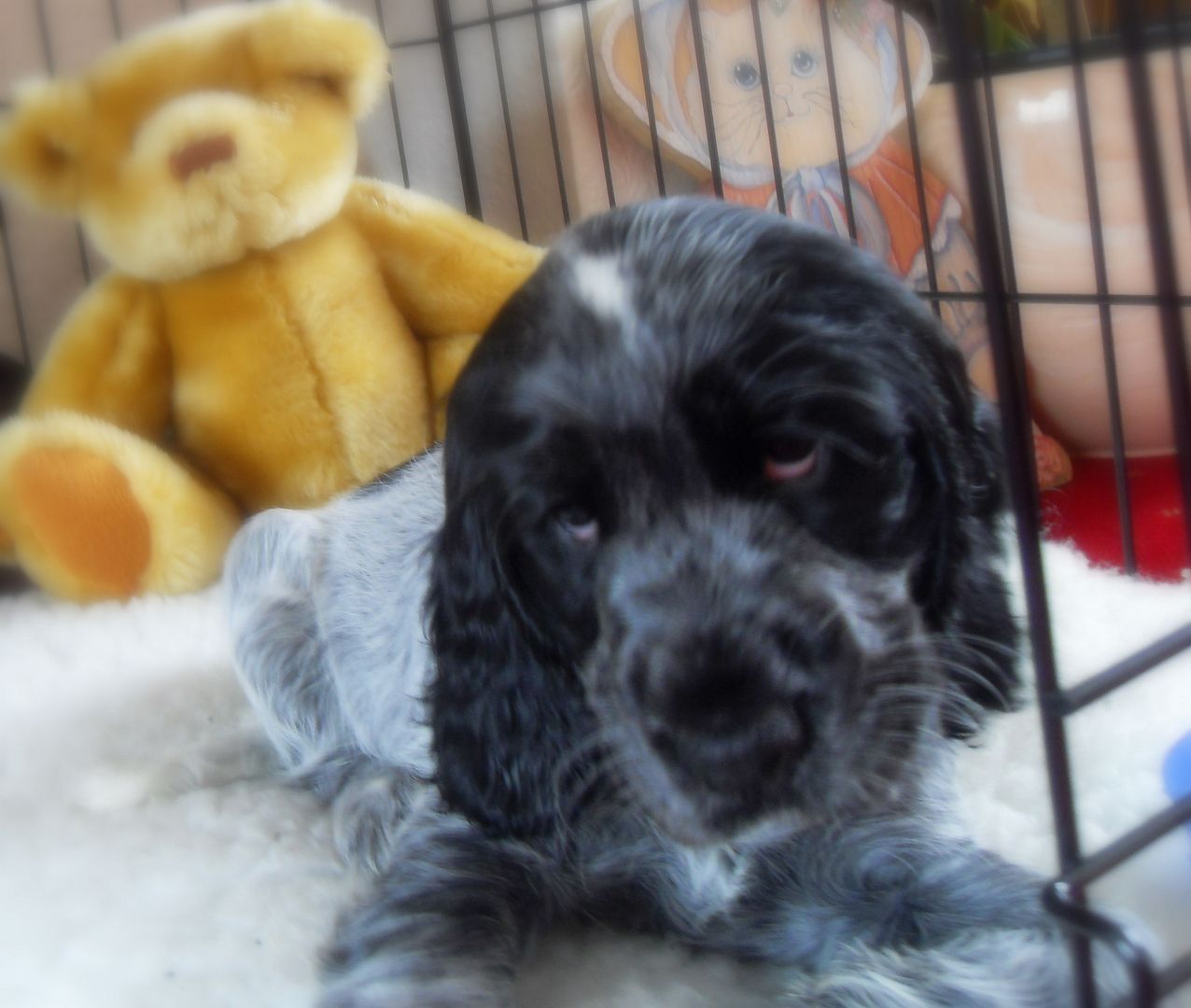 I was sitting here last night on the sofa with her, petting her ears and cuddling her, and I said to Todd how very brave she was when she came home with us. She didn't cry to be taken away from her siblings and her mother . . . she sat quietly on my lap the whole way home in the car. She settled in to our home so very completely and so comfortably . . . as if she knew this was where she belonged and that we were going to be good to her and love her.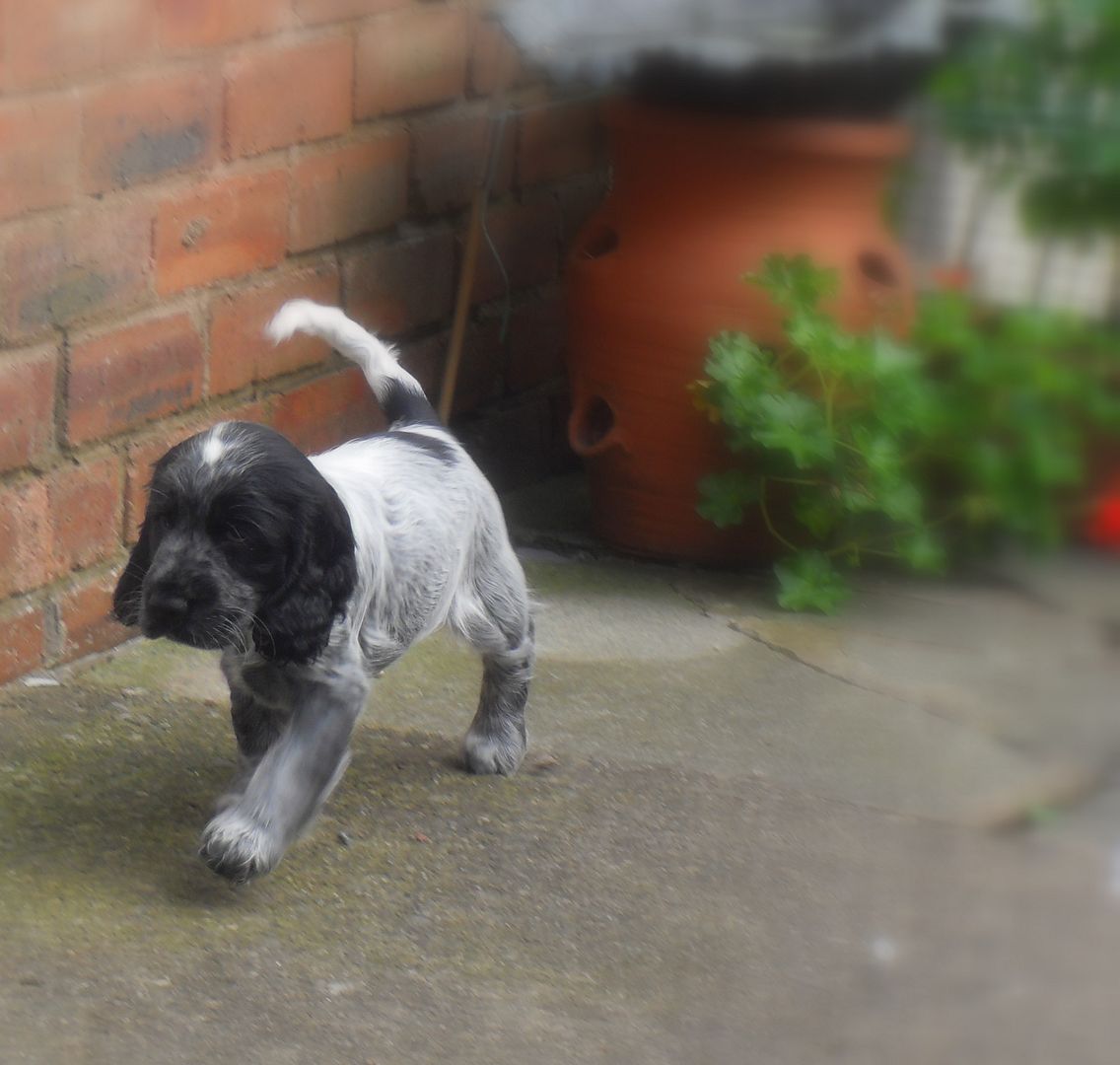 She was so tiny and so sweet, but it was like she knew from the very beginning that this was her home . . . just like we knew when we moved back here to Chester . . . we knew that this was our home too, and it all just felt right . . . for all of us.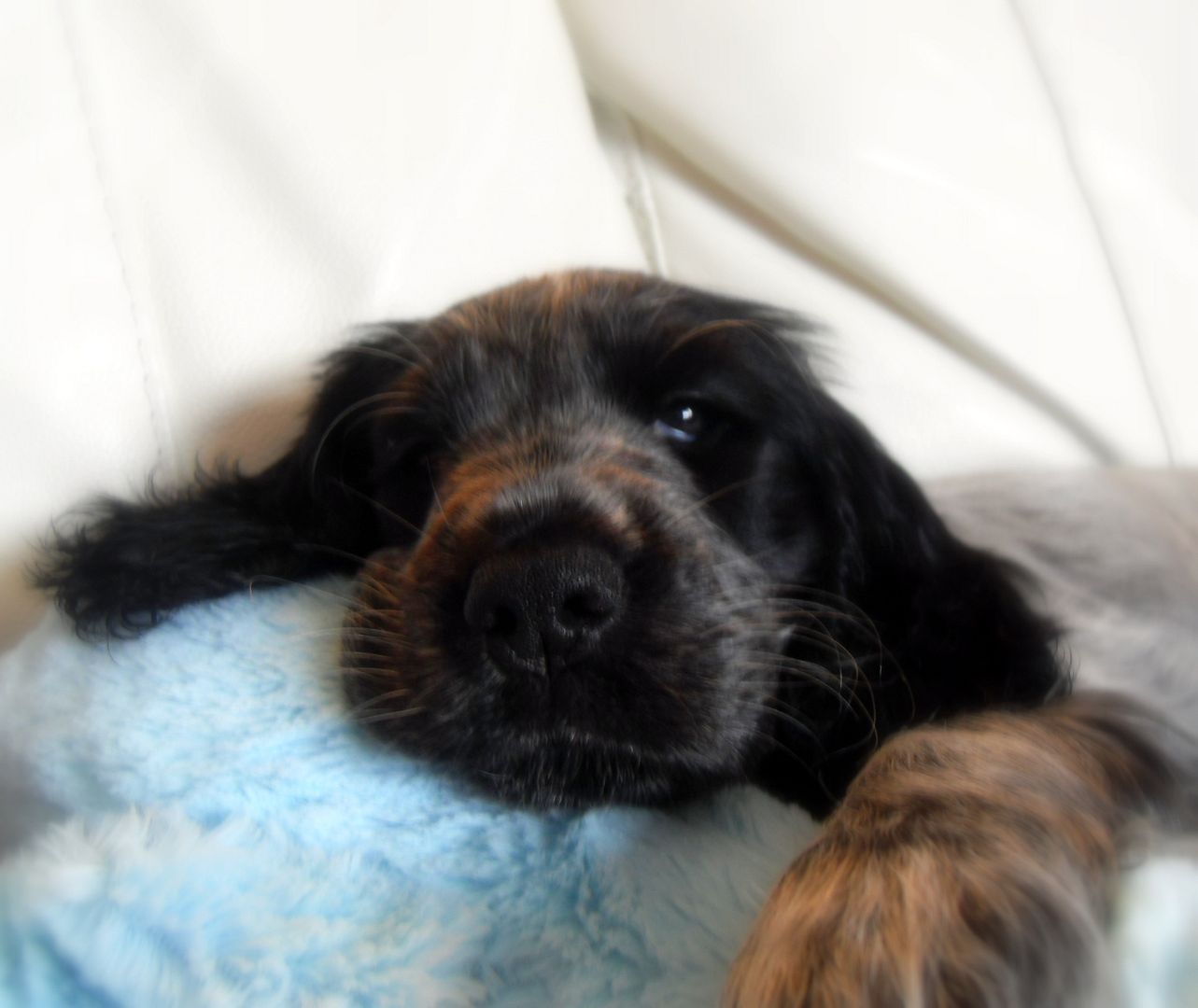 It is in the tasting of the bitter . . . that we truly learn to appreciate the sweet. It has ever been so. Change often comes hard, and is only ever
very
rarely easy . . . but one thing I have learned in life is this. If you are willing to do the right thing, always . . . and to walk in faith, trusting in the Lord all the way, and following His footsteps . . . as difficult as those steps may be to follow, they always, ALWAYS take you to a better place. And while there are certain things that will be changed forever, like losing Jess . . . He will wipe away your tears, and life will go on, perhaps in a different way . . . but a way that's no less wonderful or blessed or cherished than the old way . . .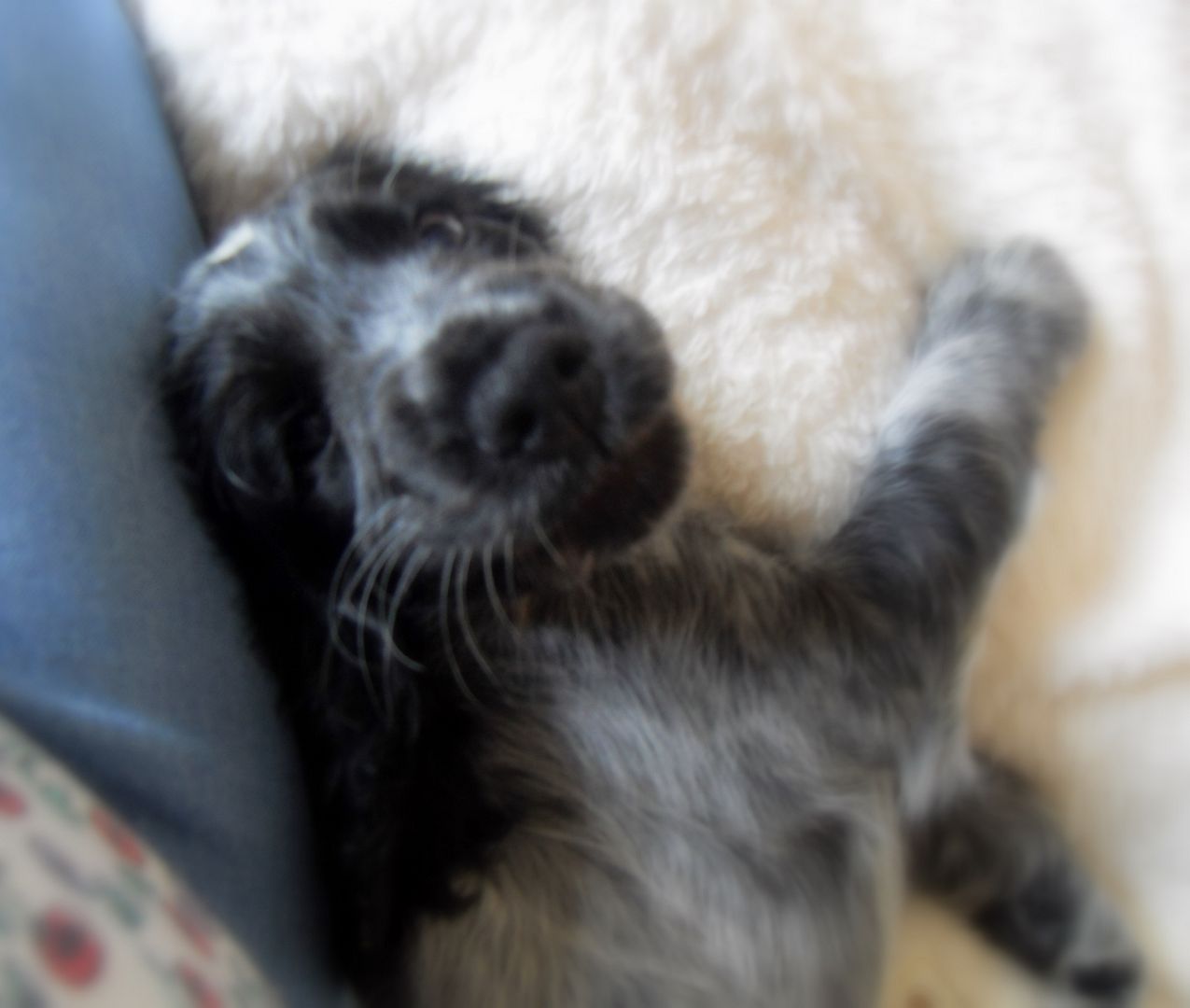 Losing everything you thought was important to you is a very humbling experience . . . but we were sent here to earth to learn everything that we can and to become better . . . stronger . . . wiser . . . more like our Heavenly Father. We cannot do that if we only ever taste the sweet and are never ever broken . . .
It is in through our weakest moments that we truly become strong . . . and we cannot do it alone.
And he said unto me, My grace is sufficient for thee: for my strength is made perfect in weakness. Most gladly therefore will I rather glory in my infirmities, that the power of Christ may rest upon me.2 Corinthians 12:9
It is something I need to remind myself of frequently . . . it is so very tempting to wallow in self pity when things go all pear shaped. I am not perfect . . . I always have a little boo hoo, but then I put my big girl pants on and have a word with Him above . . . and then I move forward . . .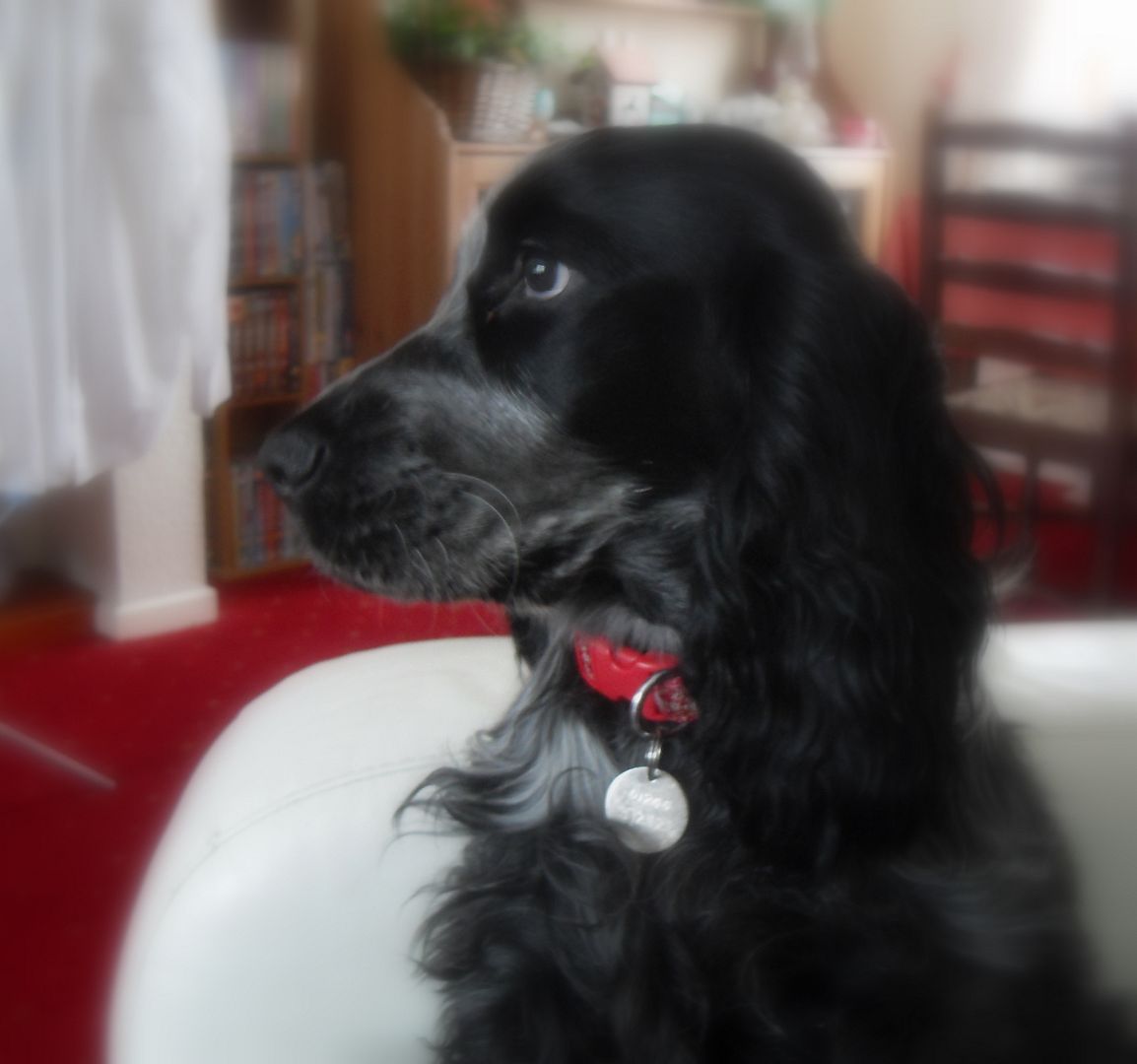 And sometimes my steps are very tiny and very feeble . . . and it doesn't seem like I am moving very far, but as tiny as a step may be, as long as it is a step in the right direction, progress is made. The journey of a thousand miles always begins with just one small and wonderful . . . step.
I picked up my plane tickets on Saturday. I'll be leaving here on the 18th of April. My mom will be having her operation on the 22nd. I'll be over there until the 31st of May, which means I will be with her on Mother's Day this year, so that is a bonus. I will miss Todd and Mitzie, but I know that I am doing the right thing and I am grateful that I have this opportunity to give something back to my mother who has given so very much to me through the years.
A thought to carry with you through today . . .
"You can't reach for anything new if your hands are still full of yesterday's junk."~Louise Smith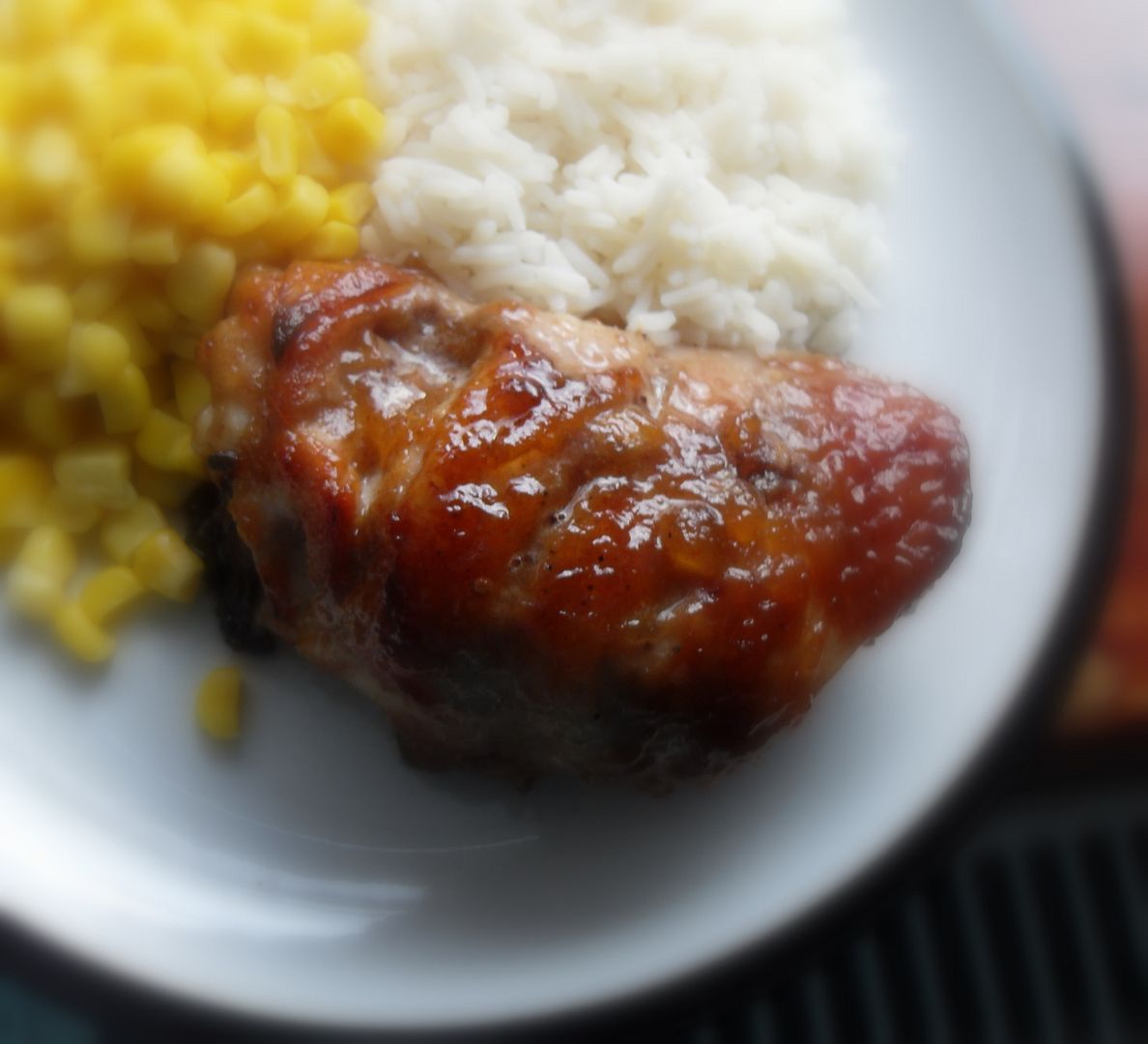 Cooking in The English Kitchen today . . .
Deviled Chicken.
Oh so delicious! And that's no April Fools joke!