Live
thy
Life;
Young
and
old,
Like
yon
oak,
Bright
in spring,
Living
gold.
Summer
-rich
Then; and
then
Autumn-
changed,
Soberer
-hued
Cold
again.
All
his
leaves
Fall'n
at length,
Look,
he
stands.
Trunk
and
bough,
Naked
Strength.
~Alfred Lord Tennyson
There was a very large oak tree in the gardens at the Manor down South where we worked. They said it was a Domesday Oak and dated back to the Domesday Book of 1066.
This is a piece I found written about it on the BBC online:
It is exciting at this time of the 900th anniversary of the Domesday Book to work in the vicinity of a relic of those early times.We gained permission to go and see the Domesday Oak, the surviving tree of ANDERIDA, an ancient wealden forest.It is possibly 14 or 15 hundred years old.Without any warning in the summer of 1945 it broke in two, but even now with a split trunk it is still very much alive.It has a girth of about 11 metres. Today reinforcing concrete is used to support it.The tree gave us a feeling of history and is a link with the original book.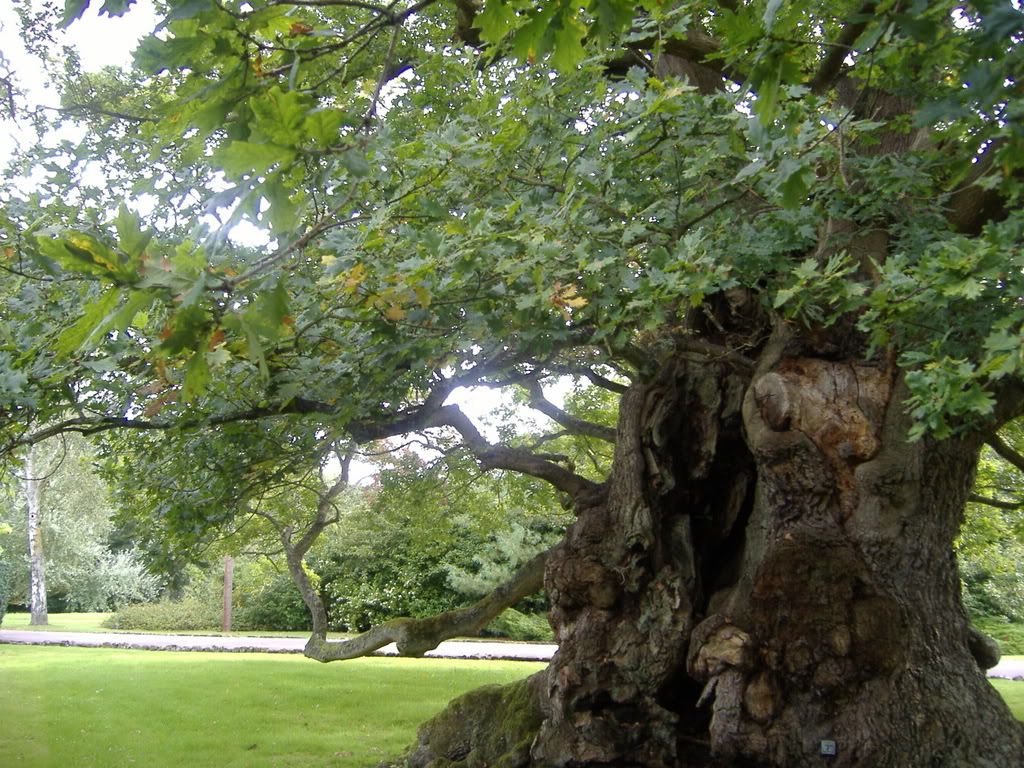 This is a picture I had taken of it when we were down there. It's almost impossible to depict the scale of it's size. It was enormous, absolutely enormous. No picture I ever took of it was able to capture it perfectly. I always thought to myself that if it could talk it would certainly have lots to say!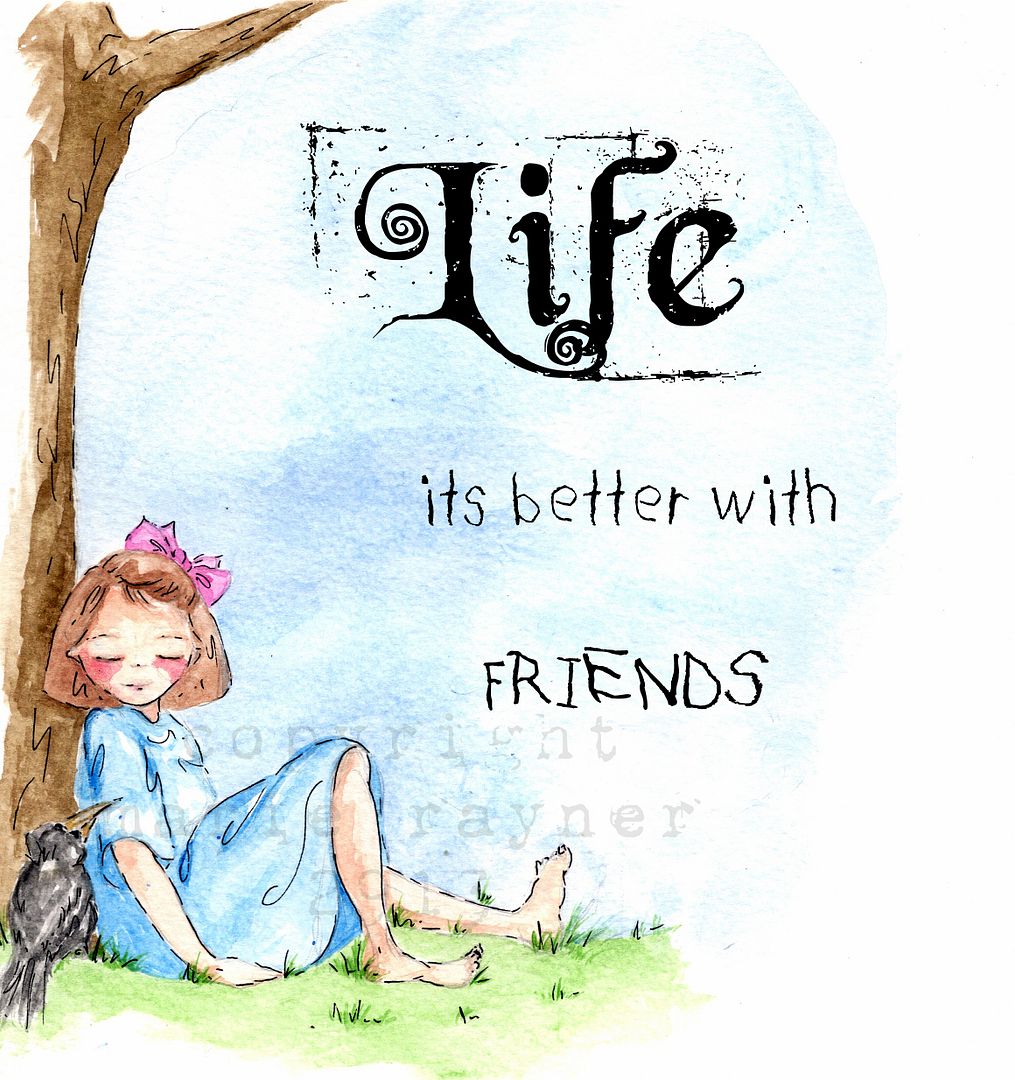 A painting which I did yesterday in watercolor. I really enjoy working in watercolors. She is communing with a crow. Not everyone's favourite bird I guess. Actually I do remember one of the neighbors having some tame ones when I was a girl and they were vicious. They used to chase me when I was riding my bicycle. I remember being terrified of them, and I think they knew it!
Yesterdays silver lining . . . an unexpected visit from a friend which brought a smile to my heart. It is always nice to spend time with a good friend, no matter how short the visit.
A thought to carry with you through today . . .
We cannot change our past. We cannot change the fact that people will act in a certain way. We cannot change the inevitable. The only thing we can do is play on the string we have, and that is our attitude.~Charles Swindoll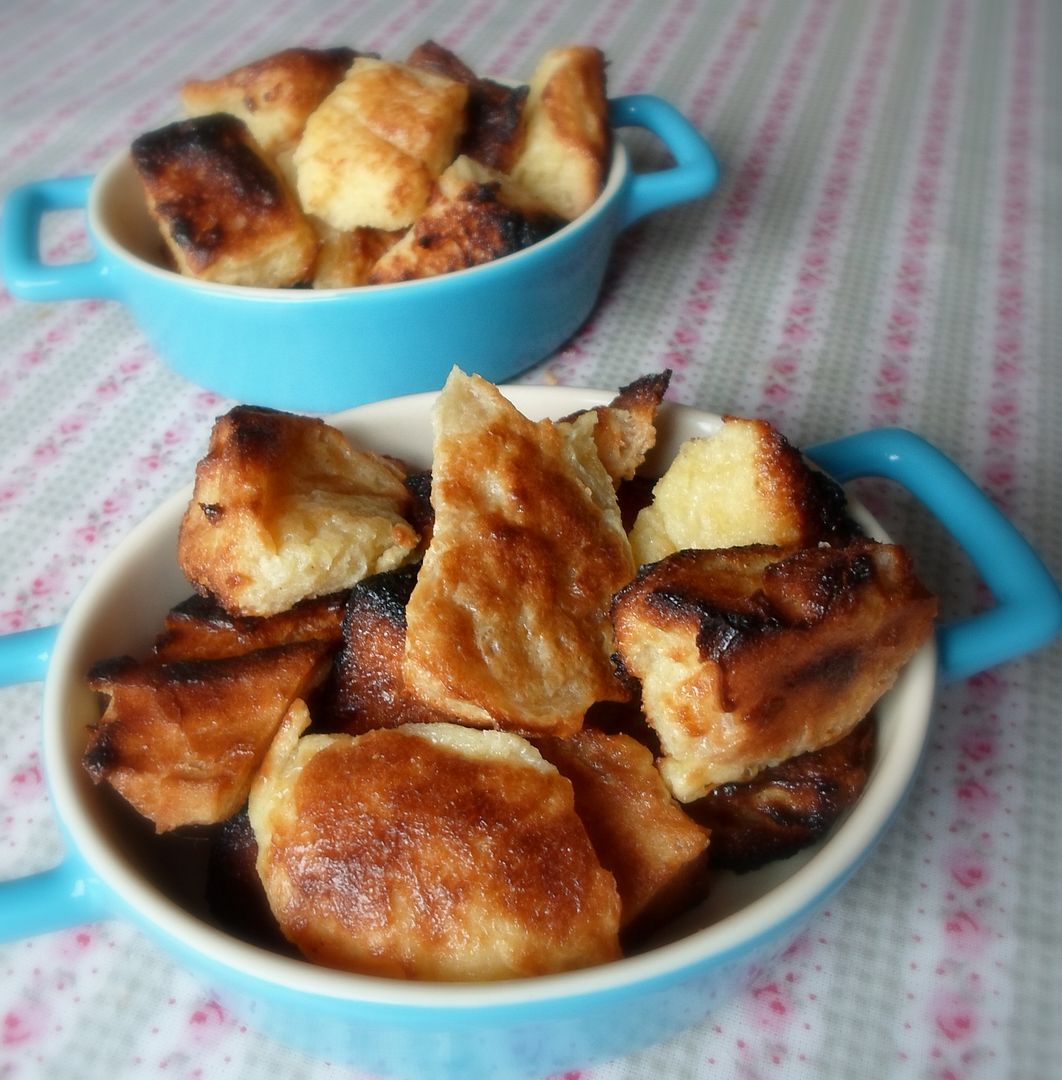 Cooking in The English Kitchen today . . .
Crunchy Bread Pudding
.