Yesterday was Groundhog Day back home in Canada, and judging from where you live in that vast country you either only have six weeks of winter left or not . . . funny how that goes. I can remember it always being a big subject for debate when I was a child and being somewhat saddened if the 2 February happened to be a sunny day, for I knew then that the ground hog would be sure to see his shadow and that would be that! Winter would not be long in leaving our shores.
Kind of silly really . . . as officially there are only about six weeks left of Winter anyways, so far as the calendar goes . . . Mother Nature herself might have other ideas however, so best not to count our chickens before they hatch.
There is still so much to enjoy about Winter . . . . things that I know I would miss if I were to head South during these few months of the year. Built up fires, crackling logs, and candlelight . . . the sound and smell of a pot of soup bubbling and simmering on the back of the stove all day . . . the delight-fulness of a hearty boiled dinner for two, or three or four! Oh I do love a nice piece of salt beef (or corned beef as it is known back home) simmered and cut into tender rosy slices, served up on a plate with ivory wedges of cabbage, sweet carrots from the garden and well done potatoes . . . broth from the simmering juices spooned over top. I always like to mash down the vegetables a bit in the juices and spread them with butter . . . a bit of horseradish on the side does me well. This is not something I would enjoy were I in sunny Spain this time of year. It's Winter food . . .
Not for me a wander on a sandy, moonlit tropical beach . . . I'd rather hunker down inside with a feisty game of scrabble by the fire, some rosy red apples and a bit of popcorn to munch on. Todd, he doesn't like popcorn, and he's not fond of eating apples raw . . . but he does like a feisty game of scrabble, and he does love me . . . and so . . . it works perfectly.
I love these canoodling months . . . the indoor months . . . the hunker in months . . . the keep calm and snuggle down months of the year. They epitomize comfort to me. One feels quite guilty staying indoors with a good book in the Summer months . . . but in Winter? Well, Winter was made for hunkering down with novels and good reads . . . the perfect time for revisiting the old classics and pondering the words of Keats, Dickens . . . Charlotte Bronte. Wuthering Heights in the Winter . . . now
that
is a joyful read. Logs snapping and clocks ticking . . . we happily while away the hours snug as a bug in our books and our rugs. It's not dazzling excitement, but it works for me.
Who needs a ground hog to tell them what's what . . . follow your heart . . . hunker down and enjoy one of the deeper pleasures in life. Comfort in Winter. There's nothing else on this sweet earth quite like it.
Yesterdays Silver Lining . . . a fun conversation shared with my father and sister at the same time on Skype. Why do we have to get old before we cherish the treasures that these family times can be and are?
A thought to carry with you through the day to come . . .
"If Life Gets Too Hard To Stand, Kneel."~Gordon B. Hinckley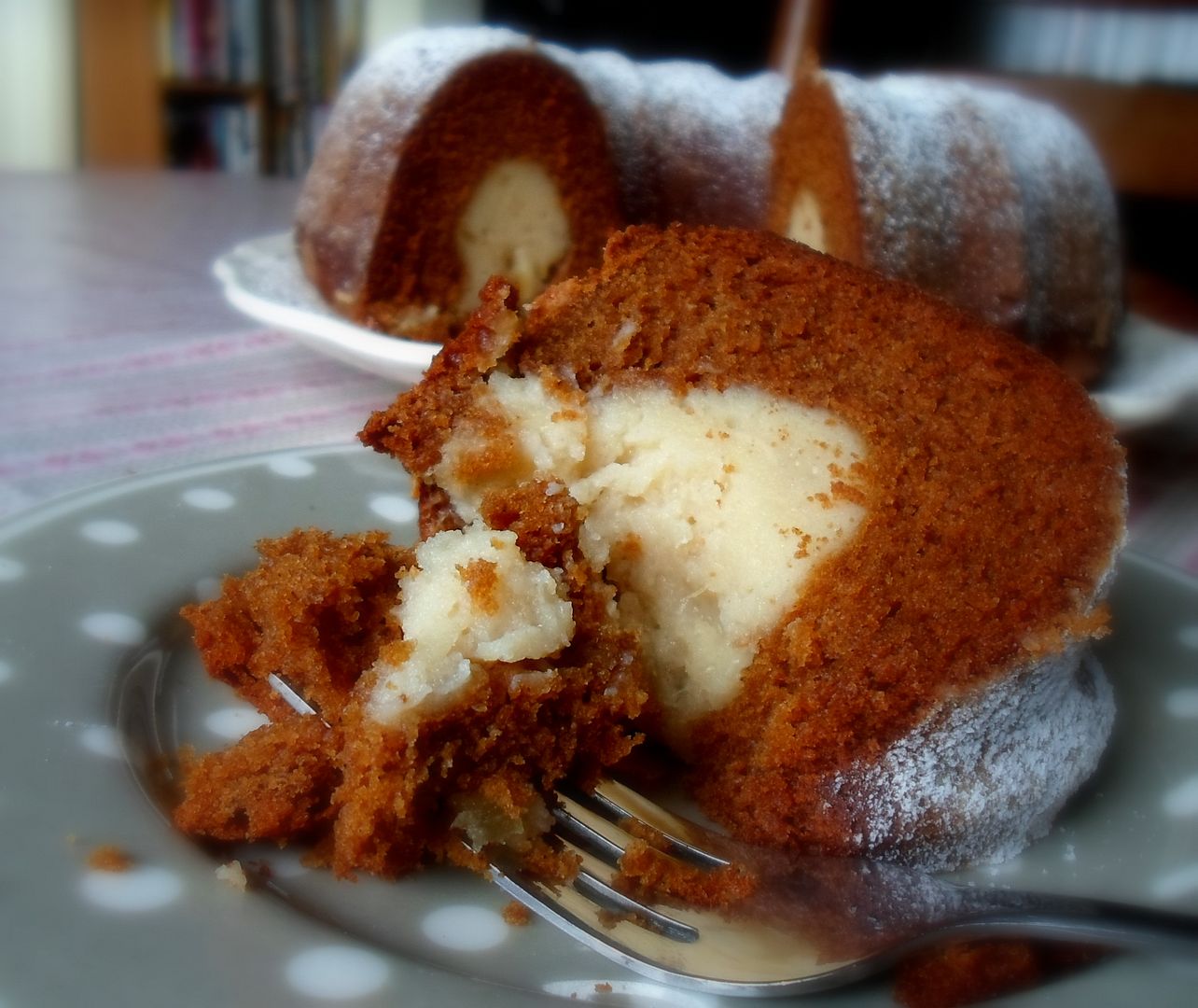 Baking in The English Kitchen today . . . a feisty
Ginger Cheesecake Filled Gingerbread.