So here we are already . . . entering February, the soul's month . . . the month of whispered hopes. The month in which we can turn our expectant faces towards the glad promises of the warmer months to come . . .
The beds and borders begin to be peppered with green tips . . . a few snowdrops bravely spring up their fairy bells amidst the teeth of a raw wet wind . . . and the buds on the Camellia bushes get larger, and greener.
These are all mere teases . . . days in which we must be content with hints and glimpses. Winter has not done with us yet, but the heart has caught a glimpse of the far-away sound on the wind and hope can no longer be denied. Spring will come . . . surely.
Something about the month of February stirs the heart with an absurd ebullient joy. Rain may fall sharp and cold from a wintry sky . . . the doors from the North, not yet closed or barred against the menace of snow . . . but the slipping of January from our calendars means that it is gone and things are beginning to change . . .
As ghostly snowdrops flutter in the grass, a blue light lingers on the edges of the lengthening days . . . days that are becoming now . . . noticeably and quite happily longer . . . and sharp as the wind may still be, it carries with it the voice of February's thrush . . . and we just know that yes, "it", we daren't speak the word out loud . . . "IT" is
just
around the corner.
This is the month of love and hearts and Valentines. The month where you get to celebrate the loves of your life and show them how much you appreciate them. I just adore Valentines Day, don't you? I may make Todd a homemade Valentine this year. It all depends on how much time I have for such things. Yesterday afternoon I was working on a new project.
When I was a little girl I spent hours and hours playing with my paper dolls. I had a big cardboard box filled with them. A portion of my pocket money was always saved towards accruing new ones to add to my collection. I used to love making new clothes for them . . . painstakingly drawing them and then colouring them in. I had so much fun with them . . .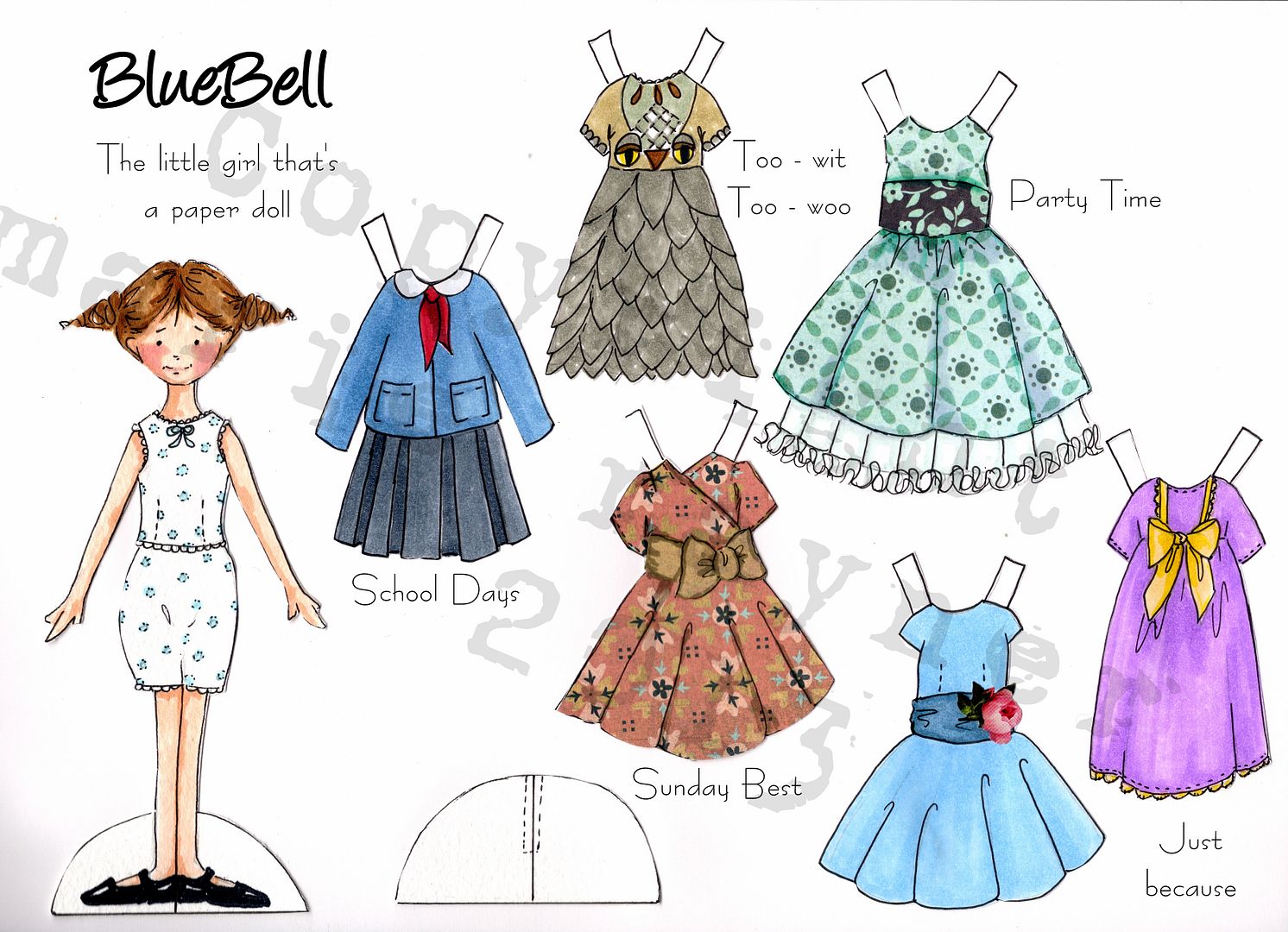 This is what I worked on yesterday. BlueBell. She's a little girl that is a paper doll. She has a friend as well, named ButterCup. But I have not done ButterCup's clothes yet, so I can't show her to you. I had so much fun doing her and drawing and colouring in all of her dresses. This is only the beginning as well. I envision additional sheets of clothing . . . adventure clothing . . . holiday outfits . . . accessories, etc. I can't wait to see where this takes me!
Yesterdays silver lining: The sun shone the whole day through. Cuddles with Mitzie on the sofa. Talking to my mom on the phone and hearing her laugh. Having time to closet myself in my craft room and create.
A thought to carry with you through the rest of the day . . .
"When we cannot find contentment in ourselves, it is useless to seek it elsewhere."~Francois La Ropchefoucauld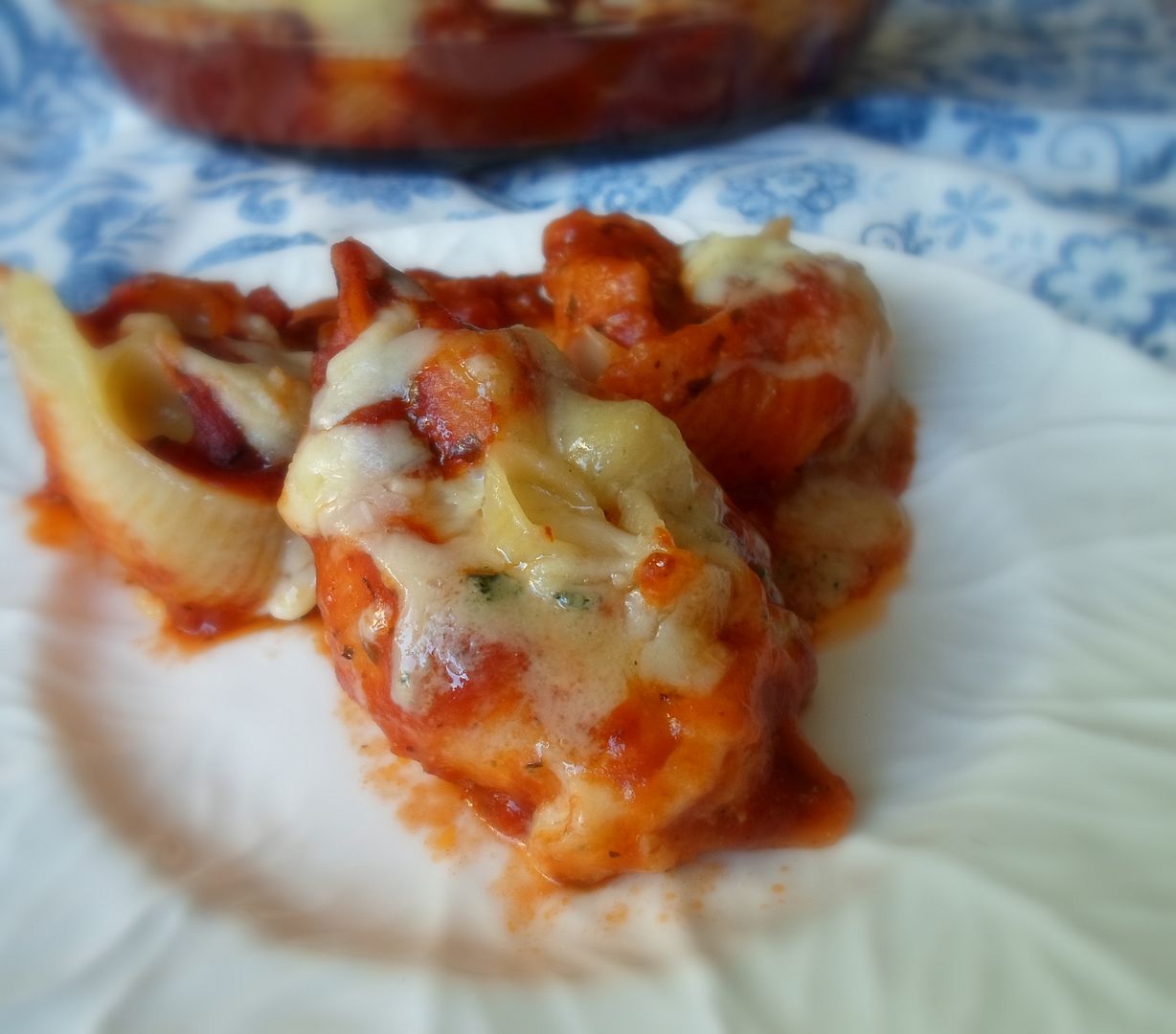 Cooking in The English Kitchen today . . .
Cheesy Shell-Stuffed Shells!
Macaroni and cheese just got
even
BETTER!
Have a great Friday!