I was sitting here yesterday trying to think about all the high spots of my 2012. I think it's rather nice to sit at the end of the year, and reflect on all the goodness which you've experienced in the past twelve months. Sometimes we can get mired in the pain of the here and the now . . . and we forget that it's not all been bad. "Now" is what we are living and pretty hard to ignore. Life is a mixture of the bad and the good . . . and I like to think that at the end of life when all is weighed out on scales of balance . . . the good will far outweigh the bad. I'm pretty sure I am right about that.
It's pretty easy to have faith when things are still . . . and good . . . and all is well. The challenge comes when you hit the wall and things start to crumble around you . . . it is at those times you pray that you have enough faith to see you through. Thankfully, I've always been the kind of person that no matter how hard life knocks me (and there have been quite a few knocks) I have had enough faith to see me through the rough times. Perhaps the biggest trial of my faith is yet to come . . . we shall see.
I am not one for making many resolutions at the beginning of a year. I mostly just resolve to try to build a better me in the coming months . . . and I hope that each year I have done so. At least that is what I have worked towards and I like to think that at the end of each year I have done just that. It may only really be in small ways . . . but that is progress nonetheless, and . . . as I frequently remind myself . . . Rome was NOT built in a day!
Each year I resolve to be more patient, less selfish, cherish my friends more and, in my own small way, help whoever needs help. I know that there is no way I can conceivably influence the destiny of the world, but I can make my own life more worthwhile. I can give help to some people and while that may not go very far towards solving the world's problems . . . it still makes a difference. When you stop to think about it, if everyone in the world did the same that would be one major problem solved! I think we'll have to wait for the millennium reign of the Saviour for that to happen.
I love those first few days of January when I take down the old Calendars and put up the new ones. As I do, I glance through the old ones . . . noticing days and appointments marked and fulfilled . . . it seems that the past year has gone by in a flash . . . a multitude of small and simple moments, some happy . . . some sad . . . some scary . . . all pretty wonderful in a mixture of ways. Whatever they were . . . they are now what Emily Dickinson would call . . . "an amethyst of remembrance." Some moments would be better forgotten, but there is much to remember and to treasure.
As I open the new Calendars to January, I am reminded that soon lilacs will bloom (only about four pages down the road) and the roses and hydrangea ( a page or two after that) . . . but first the Camellia, only about three pages in . . . and indeed if I look out the front door even now I can see the tell tale waxen buds which are forming and getting larger. In between the bloom of bush and flower and season, there will be much to celebrate, perhaps some things to mourn . . . much to learn and a multitude of ways to grow and more forward.
Just as an old calendar represents a year of our lives spent in whichever ways it has been spent . . . 365 memories . . . a new calendar represents a year of promise . . . and 365 miracles and blessings yet to come, and as I have that thought I am struck with the thought of what will be my resolution for this year, 2013. Each day I resolve to find one small blessing to share . . . a silver lining of what each day will be, a tiny miracle to be picked from what will be 365 days of my life and so here is my first one for yesterday . . .
Silver Lining for January 1st 2013 - Although I have a terrible cold and a tummy bug to boot I still am able to celebrate the joys that are a part and parcel of my life. It is only a cold and a tummy bug . . . this too shall pass. It is not life threatening, as poorly as it may make me feel for the moment. I talk to my sister for a while on the computer and I am reminded of the blessing that modern technology is for me and the way it helps to keep me connected to my family and the world. I talked to my mother on what has now become our daily conversations and I am grateful for this blessing in my life. We laugh, we commiserate . . .we remember. We are both certain of an uncertain future, but we know we will pass through it together and that is as it should be, and I think we both are grateful for whatever it may be and what we have in each other. Hoping that it brings out the best in each of us.
Layer upon layer . . . line upon line . . . life
will
be what
you
make of it.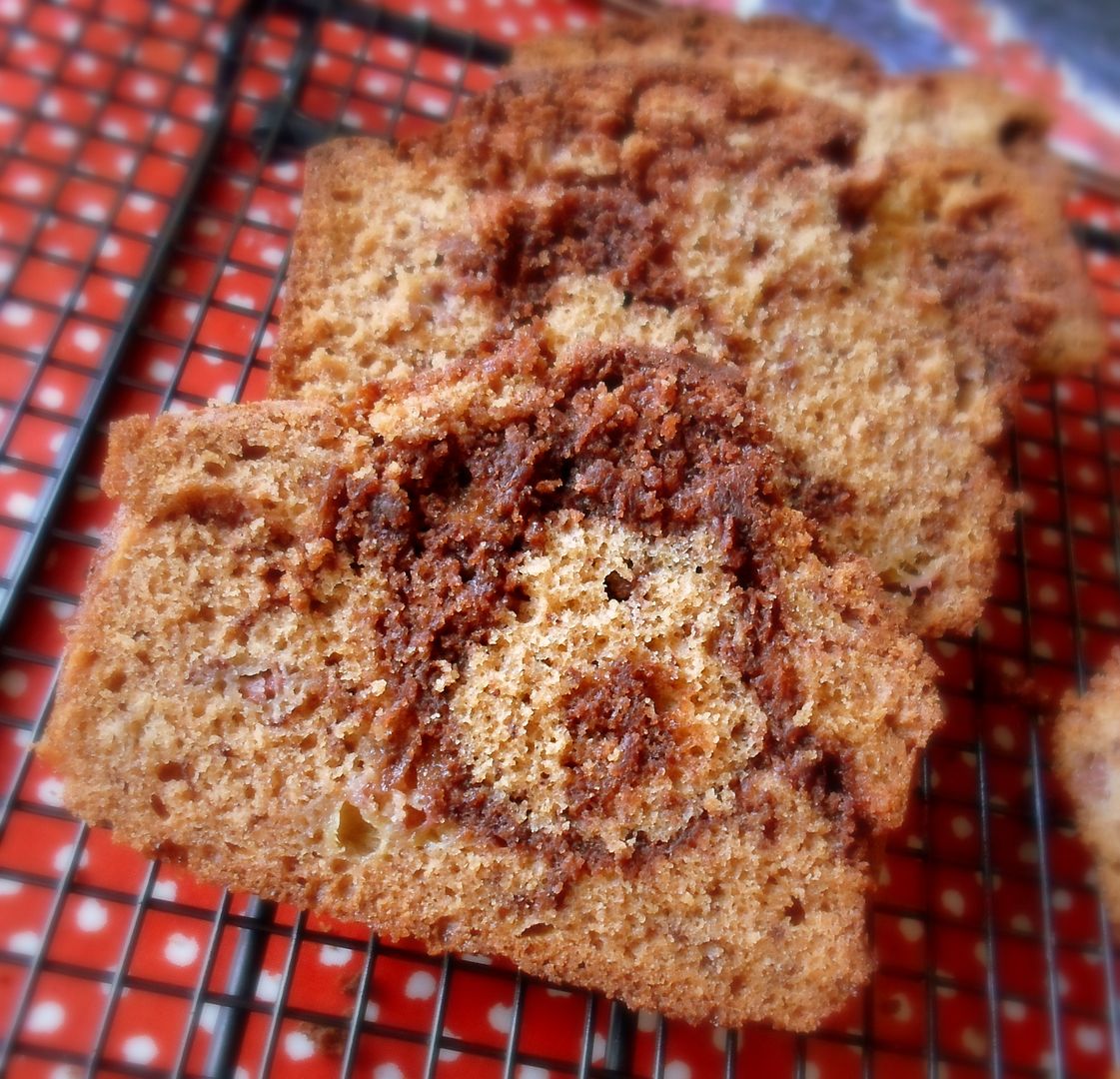 Baking in The English Kitchen today . . .
Nutella Banana Bread.
Something else that was special about January 1st, 2013.
"Resolve to be tender with the young, compassionate with the aged, sympathetic with the striving, and tolerant of the weak and the wrong. Sometime in life you will have been all of these."~Lloyd Shearer