"Small busy flames play through the flesh-laid coals and their faint cracklings o'er our silence creep like whispers of the household gods that keep a gentle empire o'er fraternal souls. . . . Many such eves of gently whispering noise may we together pass." ~Keats, to his brothers
Here, we stand . . . on the shortest day of the year. For a few days, at least the sun appears to halt at it's Winter solstice . . . having reached the lowest point in the downward curve of it's journey around the earth. Night can never be longer or darker than it is on this day. Minute by minute from tomorrow on the days will begin to slowly lengthen as the earth, in it's annual course around the sun, journies towards the vernal equinox.
I can't help thinking that on this, the beginning of the Winter Solstice, when the sun appears to be standing still . . . the earth is actually nearer to the sun than it is on a midsummer day. There is some sort of parabolic meaning in this . . . as it is also true that we seem to be nearer to the Sun of the soul in the deep winter of our greatest griefs . . .
Mary and Joseph would have already been preparing to leave Galilee and journey up to Judea for the census, but three others would have also begun their journey. The three wise men of the East would have seen the Star of Prophecy and set out in faith on that long journey towards Bethlehem. Had they doubted or delayed even for one moment . . . they would have arrived too late to see the newborn King.
In just a few days now, we too . . . must be at the manger with our gifts of praise and adoration. Spiritually we should have already begun the journey and be on our way . . . for there will be many things between now and then to waylay and detain us. There will be costly and elaborate preparations to entertain ourselves and our friends . . . but how much do we spend in preparing to meet our King???
Think of the man in the crowd, journeying on up to Bethlehem, for the census . . . saw he the young woman on a donkey, a young woman from his own village, Mary of Nazareth. There must have been many who knew who they were, this Mary and Joseph, having come from the same beginnings on this journey. Were they to know that this was the handmaid of the Lord?
Think too on the stranger tethering his beast at the Inn . . . looking across the courtyard and witnessing glow of lantern in the stable, amidst the lowing of beast. How was he to know that this was a Throne Room?
A beggar at a gate sees a child being carried into the Temple for the ceremonial offering of two turtle doves and two young pigeons. He sees an ordinary Jewish baby . . . how was he to know that it was the Son of God, the long awaited Messiah?
They weren't to know any of these things . . . but we know. As we ponder the scriptures during this most holy of seasons, may we linger on the meaning of these words. May be, too, take the journey into Bethlehem and witness the birth of a King . . . may we, like the three wise men of the East, not tarry on our journey to the manger. May we spend these next few days in preparation to meet our King. Amidst the hustle and bustle that is the modern holiday season . . . may we find a few moments of solitude to ponder these things in our heart, and give thanks for this most precious gift we were given . . . oh so long ago.
Come to the manger . . . but come prepared for a most miraculous journey, as you travel from darkness into light. This is life changing. This is love. This is the greatest gift of all . . .
The last of my Christmas preparations arrives today . . . my turkey for the celebratory feast. Then all will be in. Tonight we are going to some friends for a little get-together, so I will bake something sweet to take along today . . . but then, other than church on Sunday morning and a Carol Service on Christmas Morning, all will be done. It seems we spend so much time in preparation and then . . . all too quickly it is finished. I want to carry the special feeling of this most special time in my heart all year round.
I baked some cookies yesterday. Hermit Cookies. Oh my but they smelled fabulous when they were baking and cooling. They smelled just like Christmas. There were three things we could rely on for Christmas . . . Date Squares, Shortbread Cookies, Mince Pie, Feather Squares . . . and my mother's War Cake. I think I will make a War Cake this year.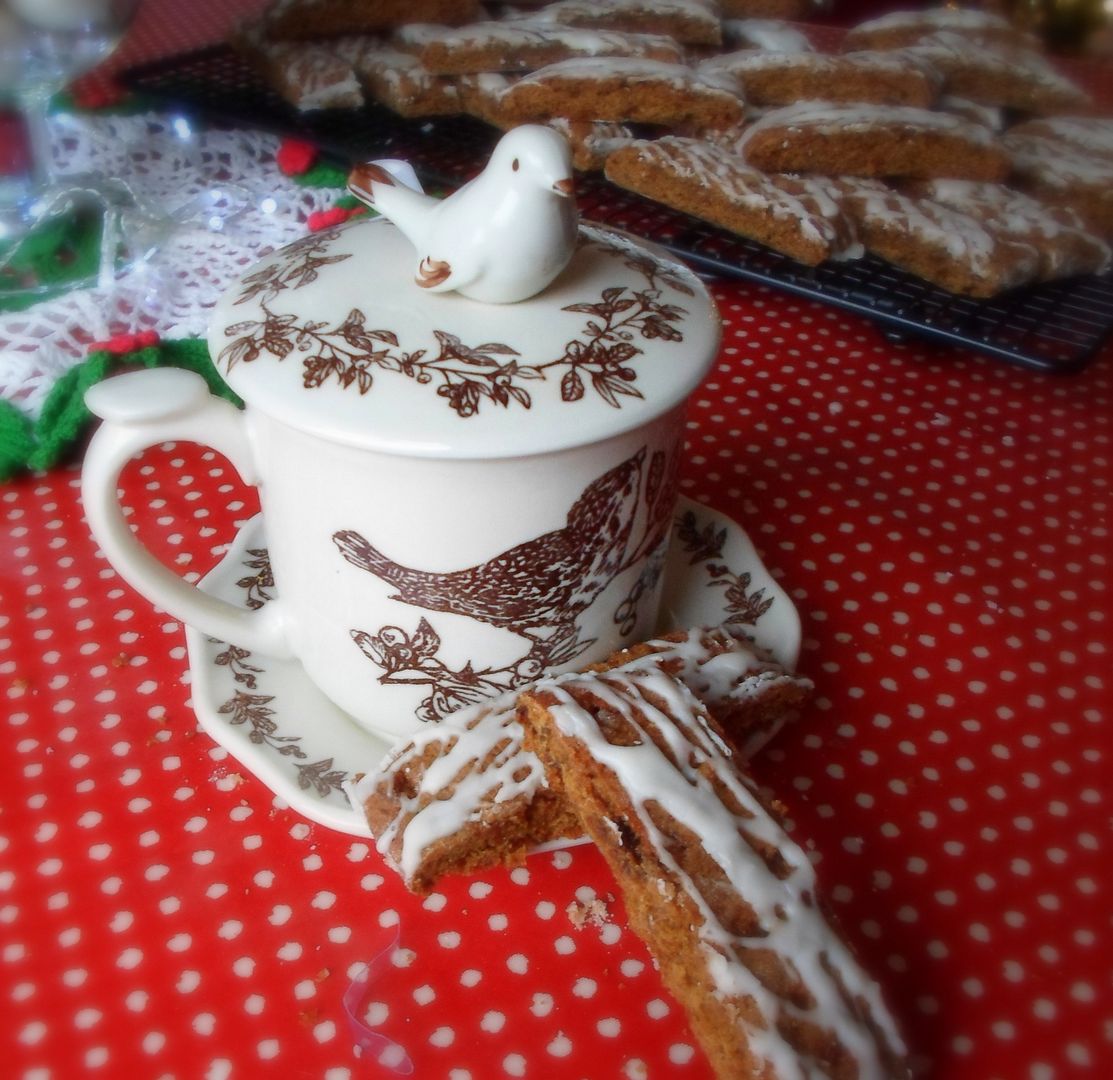 Baking in The English Kitchen today . . .
Christmas Hermit Cookies.
In a world of unrest and fear, political turmoil and moral drift, I testify that Jesus is the Christ—that He is the living Bread and living Water—still, yet, and always the great Shield of safety in our lives.~Jeffrey R Holland