When we lived down South . . . our home was surrounded by an Apple and Pear Orchard on three sides . . . and the remainder of the Manor Estate on the fourth. It was a very secluded existence . . . and a beautiful environment, where the seasons were played out around us . . . wonderfully spoken through the voice of the orchard . . . it is easy to feel God's presence when you are surrounded by such beauty.
I am sitting here this morning in front of my computer screen and I have no words to share . . . I have about a million thoughts running through my head, but none of them are connecting in any meaningful way. I cried myself to sleep last night, because of the pain of a friend. Why do bad things happen to seemingly very good people? Why are there some people on this planet that seem to glide through life without having to suffer any adversity . . . and yet others seem to be given far more troubles than anyone would think it could be possible to bear? Where is God when bad things happen . . .
I can speak in platitudes and tell my friend that God is always there for her. I can pray for her, and I am. But I can't really show her God's face and help her to feel His presence, and that, as a friend, is hard. It's hard to see someone you love and care about going through such troubles, and sometimes, even I have to wonder why. I can only say that, this too shall pass, and there is always light at the end of the tunnel. We don't always understand why life knocks some of us really hard, and yet seemingly leaves others untouched. It doesn't always seem fair, and at times, it seems that those with great faith get knocked even harder.
The scriptures tell us that when we "cry out" to God . . . He delivers us from our "distresses." We cannot know how . . . we cannot know when . . . all we can do is to trust . . . and have faith in the knowledge that He will right all the wrongs, in His time . . . and in His own way. Waiting for deliverance is the hard part . . . we cannot control all the badness in life or the pain . . . the only thing we can control is what we do with it and how we cope with it . . . and hope that better days are ahead.
Hope is like a glorious light at the end of a very dark tunnel . . . . a multifaceted, brilliant dimension of this life we are given. It is a jewel which is unearthed in the dark mines of despair, funeral parlors, hospital wards, rehab centers, homeless shelters, prison cells, and abuse centers . . . hope is the jewel which is mined at the end of bended knees, and it matters not if you are a prince or . . . a pauper, the cost is the same for all. Faith.
Faith in brighter tomorrows, righted wrongs, possible impossibilities . . . miracles.
I have no other words . . .
"When life is hard, remember . . . we are not the first to ask, 'Is there no other way?" ~Jeffrey R Holland
Spring always follows winter . . .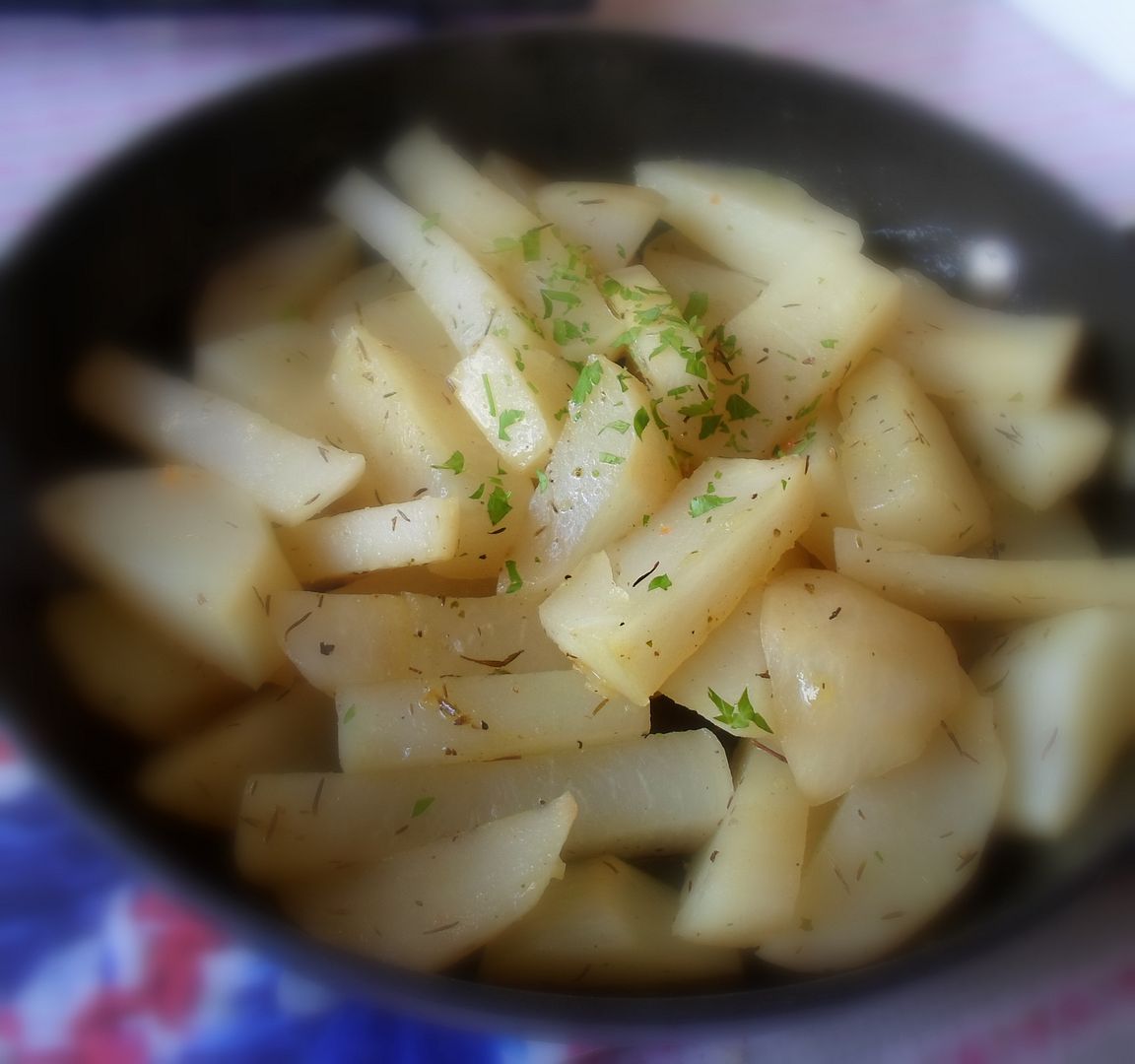 Cooking in The English Kitchen today . . .
Turnips Braised with Honey, Butter and Thyme
. . .