If you can hear the whispering about you and never yield to deal in whispers too,
If you can bravely smile when loved ones doubt you,
And never doubt, in turn, what loved ones do;
If you can keep a sweet and gentle spirit in spite of fame, fortune, rank or place
And though you win your goal or only merit,
you can win with praise or lose with equal grace.
If you can meet with unbelief, believing,
And hallow in your heart a simple creed.
If you can meet deception, undeceiving and learn to look to God for all you need,
If you can be what a girl should be to mothers,
And be unto the others as you 'd have the others be unto you . . .
no more and yet no less.
If you can keep within your heart the power to say that firm,
unconquerable "no"
If you can brave a present shadowed hour rather than yield to
build a future woe.
If you can love, yet not let loving master,
but keep yourself within your own self's clasp
And not let dreaming lead you to disaster.
Nor petty fascination lose your grip.
If you can lock your heart on confidence, nor even needlessly in turn confide.
If you can put behind you all pretenses of mock humility or foolish pride;
If you can keep the simple homely virtue of walking right with God,
Then have no fear that anything in all the world can hurt you,
And, which is more, you'll be a woman, dear.
~J P McEvay
I found this piece in a old book this morning and loved it and thought that I would share it with all of you. These are things that are so lacking in today's society . . . tender virtues, once taught in the home and re-enforced in school . . . that are now deemed old fashioned and out of touch, but boy . . . would they make a difference in life and in the world were they to come back in vogue.
I managed to get the bare bones down for my talk yesterday and now will work on building the body. Giving a talk is not as difficult as some might think, especially if you have a feeling for the topic and something to share. I just tell myself that all who are there are friends . . . and if I wouldn't mind speaking to each of them one on one . . . then how could I mind speaking to them all together at the same time??? Makes sense eh?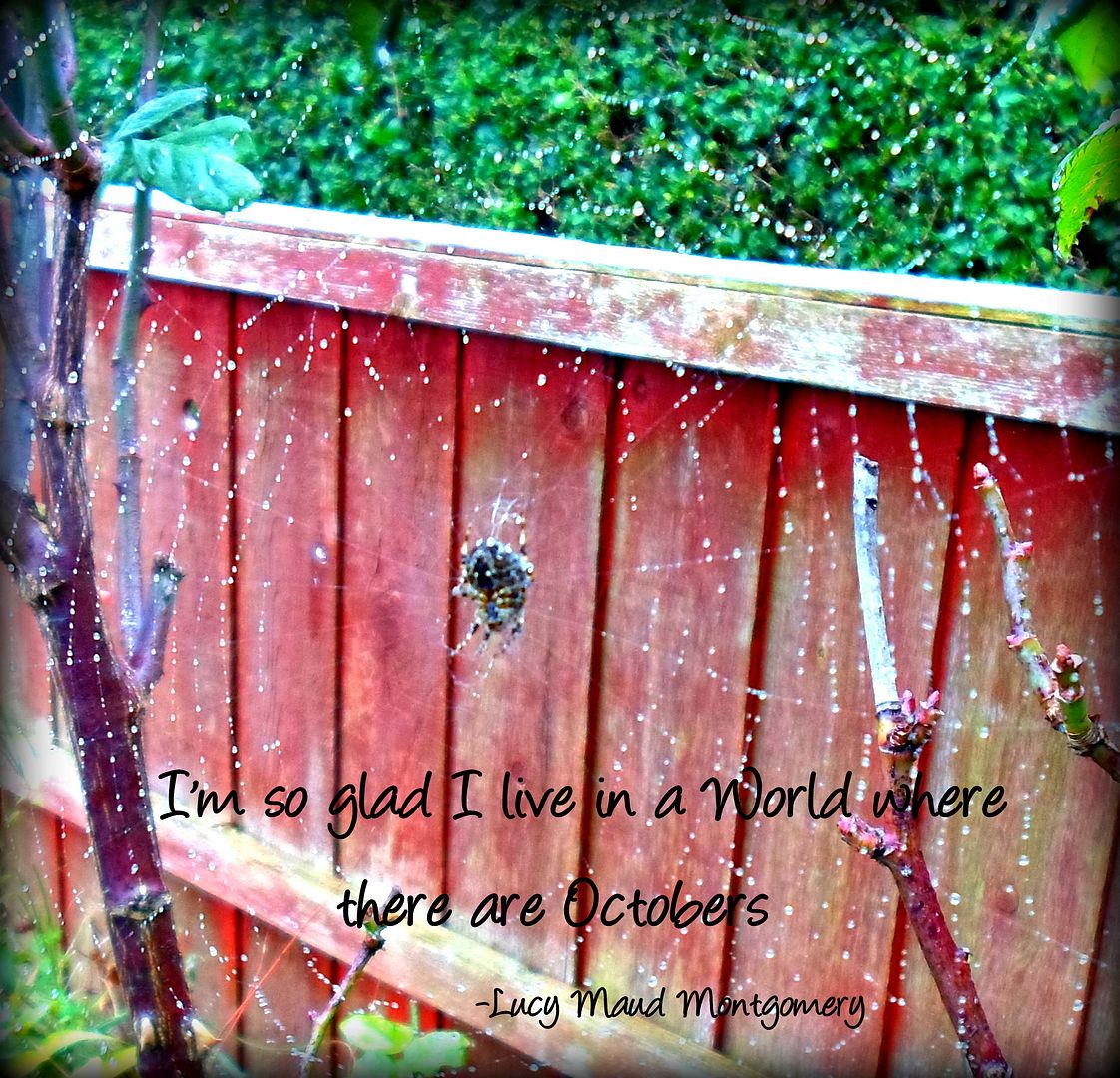 I took this photo the other day. The spiders are building beautiful webs in the garden this time of year and they are so wonderfully showcased in the mist that falls about us every day. I can see here that we need to paint the fence, so ignore all of that . . . this was a beautiful spider. I could not get him to come into focus as I wanted him to . . . they build their webs in between the bare branches of the rose bushes and then on over to the car. I know they must spend hours building them . . . it is almost a shame to have to drive the car away and tear them down, but one has to do what one has to do . . .
Shall I leave you with a thought to think about for the day? But of course!
"Success is the sum of small efforts repeated day in and day out."~Robert Collier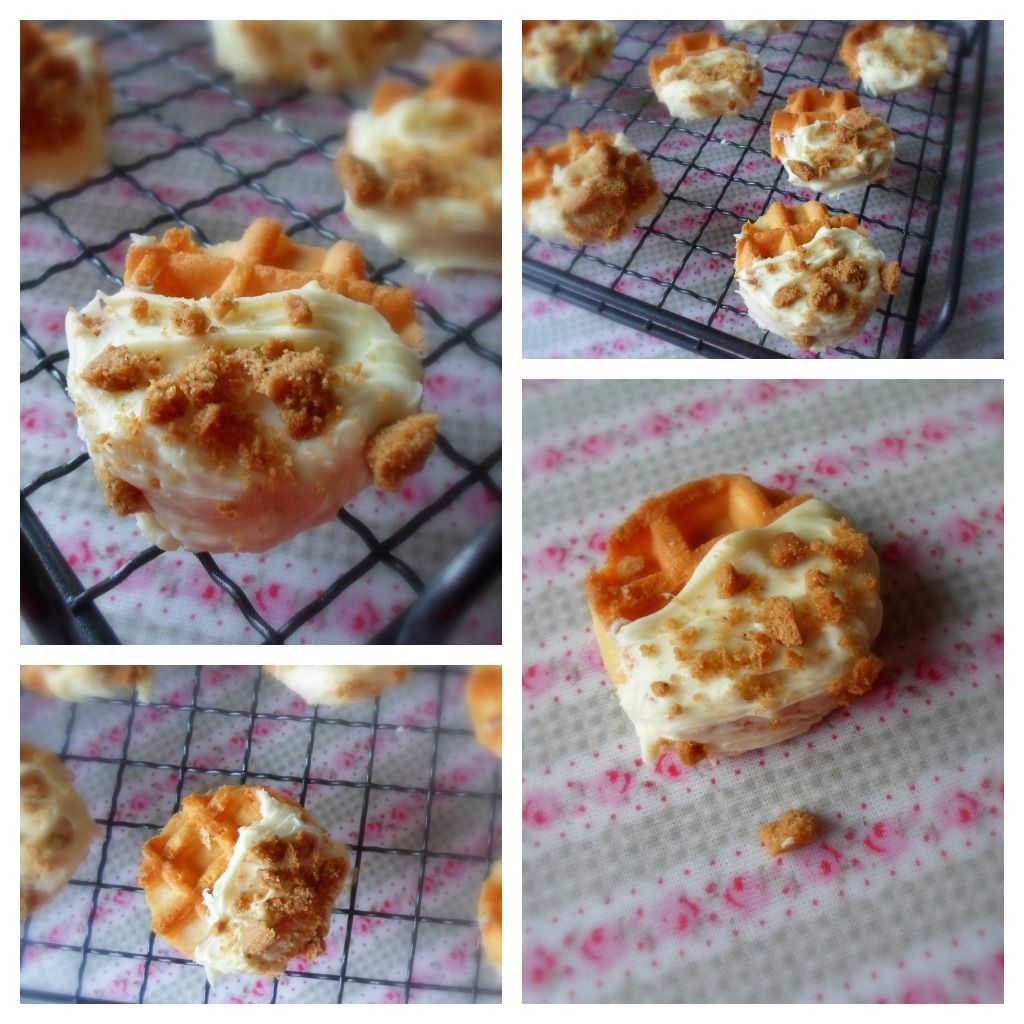 There's a feast of tiny proportions today . . . over in
The English Kitchen.