The woods now grow silent . . . summer's tale is told. Above their silver bark, the birches begin to wrap their heads in gold, as if . . . in their final hour they wish to look their best, going to their winter's rest dressed in their robes of glory . . .
Thin, graceful . . . they lean on the wind, stooping and swaying . . . on this day they are the loveliest things to behold . . . a sweet memory to take into the bitter days of cold and darkness . . . this shimmer of sun upon their golden leaves and silver bark . . .
Cottages in the villages lay wreathed in the red shawls of the autumn creeper . . . warm and snug beneath their thatches, thick and neat. Windows and walls draped they look like little old ladies snuggling down into their crimson blankets, as the cold dips in and out, playing upon their feet . . .
Autumn begins to tint the walls of the city, creepers flaming against a backdrop of weathered stone, steeped in the soft gold light of a warm September sun as it wanes . . . leaves fluttering about the old grey walls, and yet . . . there is an autumn stillness in the air that one can almost touch.
This is the time to stand and listen to the bells as they ring out across the cathedral square, wafting through lovely old gateways and bouncing off the quiet beauty of noble buildings and cloistered lawns, resounding and echoing, drifting behind the ancient walls, tranquil . . . mellow, mature . . .
England . . . England . . . autumn is one of your greatest charms . . . a precious jewel set by rivers and roads, hills and valleys, dales and downs . . . creeping gold . . . weaving it's glorious colour upon thy cobbled streets and winding lanes.
Oh crimson vine and fading rose upon the cottage wall. This is the best of all . . . this time of falling leaf and of fruit . . . blue smoke and pearly haze. Peace, fulfilment . . . a song of autumn plays out upon these golden days.
And now begins my favourite time of year. I love the autumn . . . the textures, colours, smells . . . they all sing the song of my mellow heart. We don't get the truly vibrant colour over here that they have back home, but we do get colour. We haven't the maples in abundance that they have back home so we only rarely have those deep scarlets and oranges. My hydrangeas are beginning to look very tired indeed. I think next year I shall take a picture of them every day to catalogue the change, or maybe once a week. I think that could be quite an interesting study.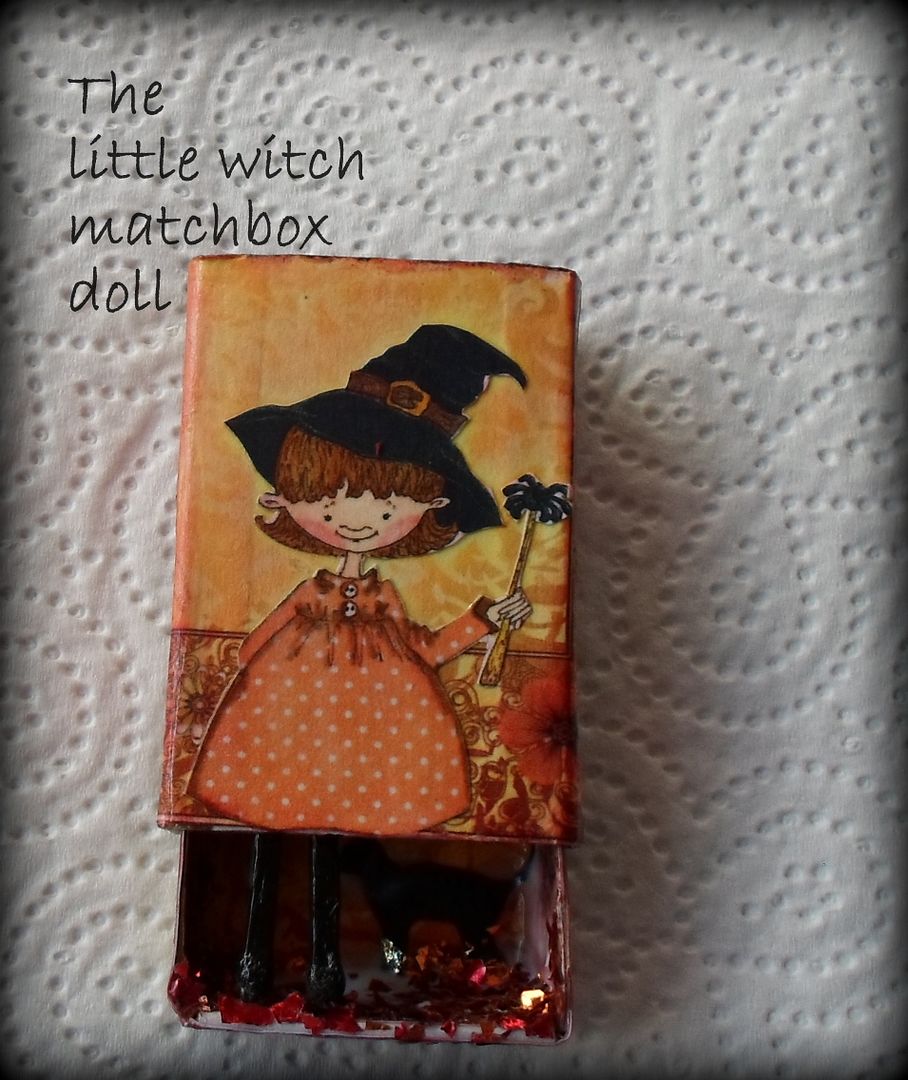 (Can you see her little black cat hiding behind her legs???)
I finished up a couple more Matchbox dolls yesterday . . . I stuck them all in my Etsy Shop. If they sell they sell . . . if they don't they don't. I think they're quite a cute collection nevertheless. I am going to go into Chester on Friday and speak to the people in the gallery who contacted me and see what they have to say. I guess I have nothing to lose by talking to them.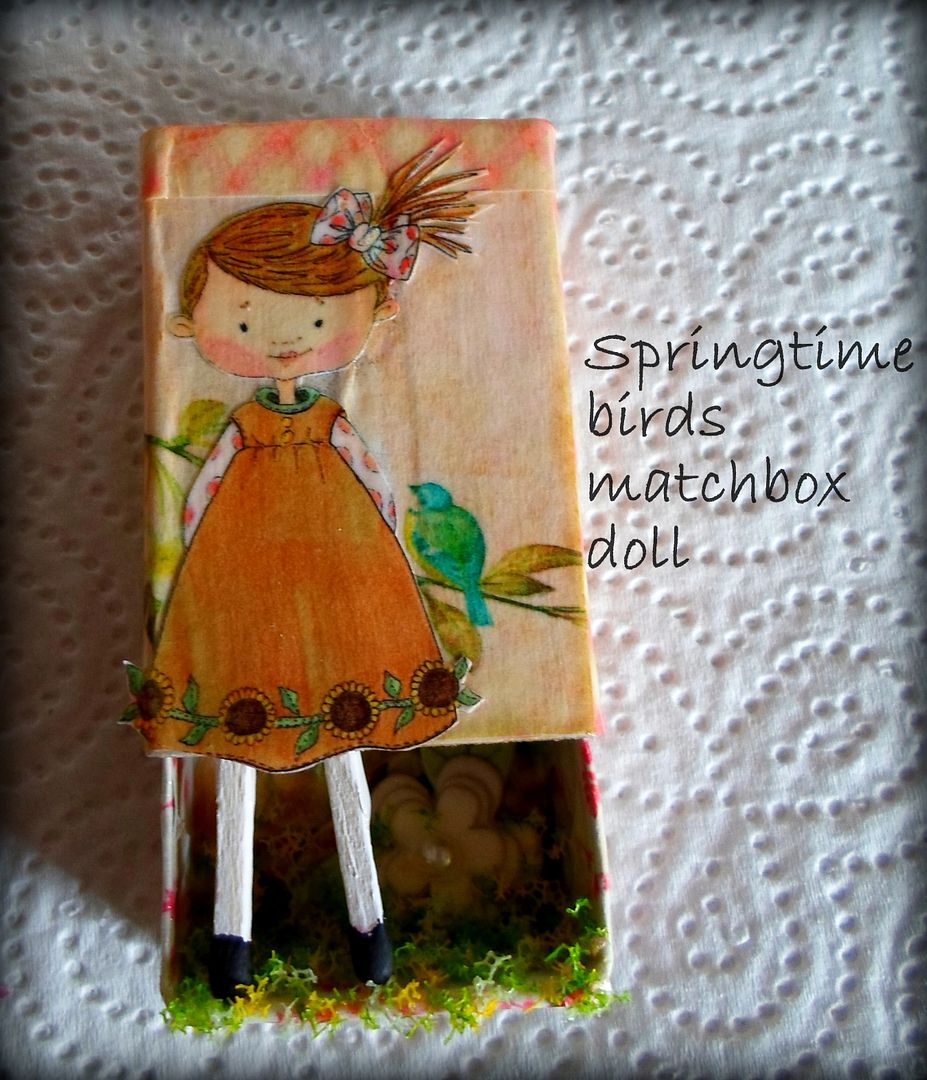 Not getting my hopes up again though. What will be will be!
Must dash!! I think they will be putting the final touches on our bathroom today and then things can get back to normal I hope! There's a lot to do. You wouldn't think that the work being done on one room in the house would have such a major impact on the rest of the house but amazingly it did! I am hoping to get my schedule back to normal and be able to read all your lovely blogs again. I am so sorry if I haven't visited as much as I would have liked to do. The computer has been acting up as well . . . I do hope it's not getting ready to die . . . best begin to save my photos and artwork onto a disc I think!
A thought to leave you with for today:
Sometimes the most important thing in a whole day is the rest we take between two deep breaths, or the turning inwards in prayer for five short minutes.~ Etty Hillesum
Cooking in The English Kitchen today . . . a delicious
Parma Chicken and Vegetable Bake.
Hope you all have a most enjoyable day!!