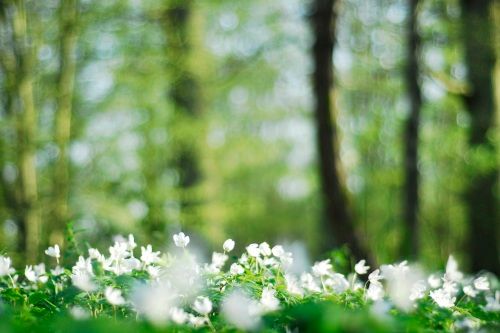 We sit here now at a time I like to think of as the crowning of the year . . . the nights are now beginning to draw in . . . the days getting that little bit shorter with each day that passes . . . soon now we will notice that the leaves at the tops of the trees are beginning to change colour . . . it will only be slight at first . . . a change as soft as a whisper, so soft that you will ask yourself . . . can it be???
And then . . . your heart will say . . . yes . . . summer is on the wane.
This is the time of year that our gardens are at their best . . .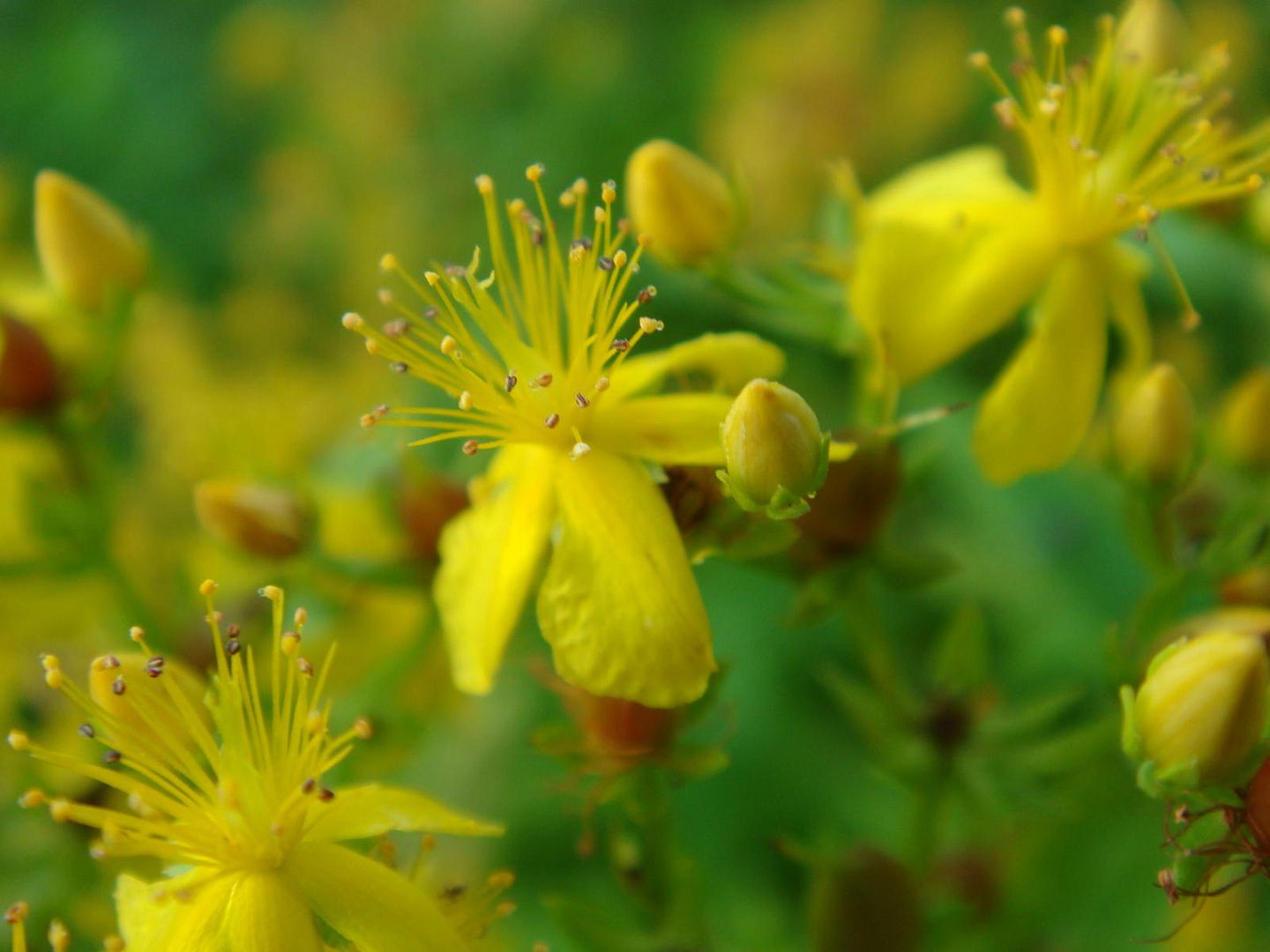 Lush and green and bursting with colour from all sides. The roses all a-bloom . . . their tender petals unfurled and sweet with scent . . . soon to drop and be replaced by rose-hips, bright and gay with ripe colour . . . rose-hip jam? I have always wanted to make some . . . but never have. Could this be the year . . . one never knows. It all depends on what whimsey befalls me . . .
The wheat and corn grow in the field . . . looking like sun-flecked seas beneath cloudless summer skies . . . little ripples breaking upon the surface with even the slightest breeze . . . while scarlet wild poppies, petals wide . . . dip and rise upon the restless tide . . . of summer's end . . .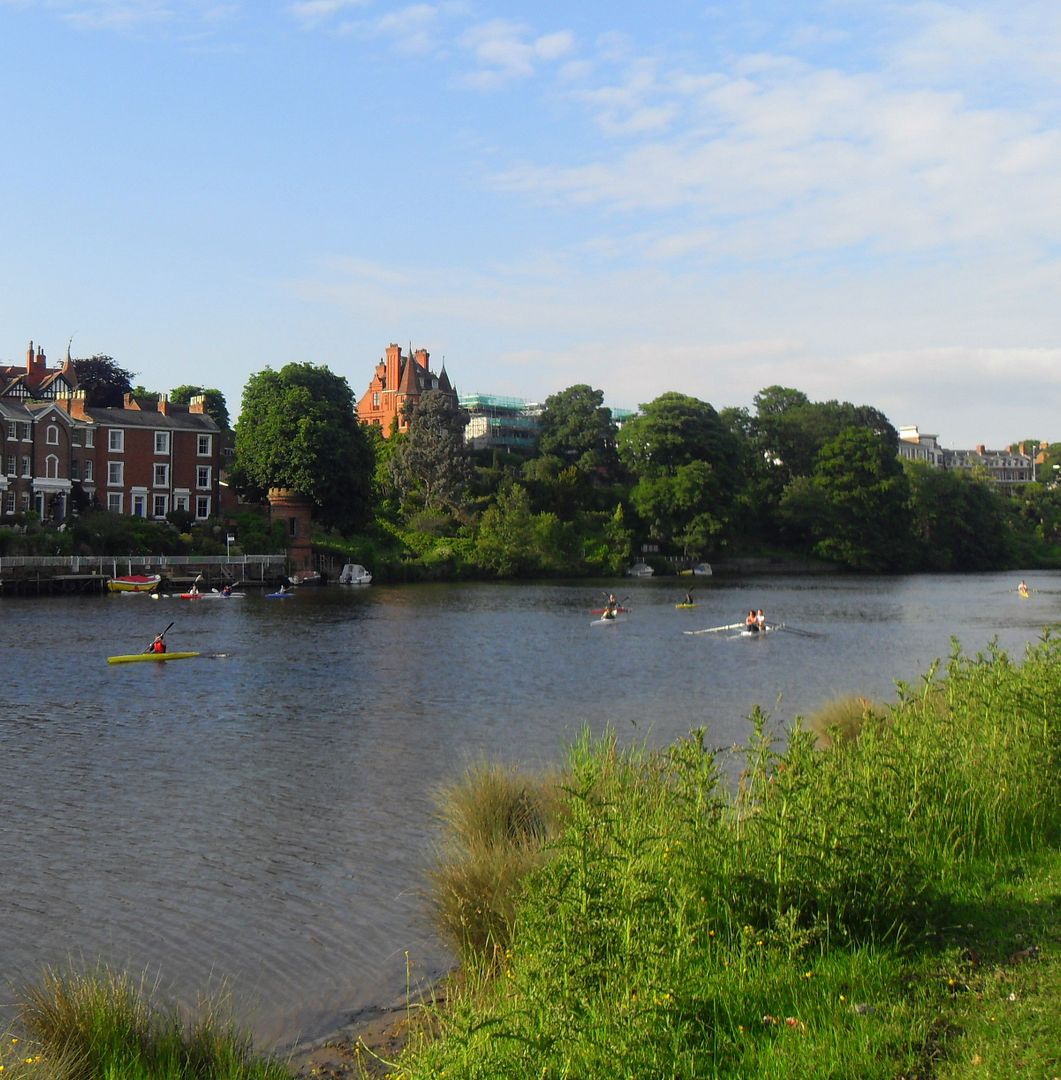 Evening sunlight rests upon the river . . . it never looks the same at any other time of year. Dragonflies flit about the reeds in an aerial dance, whilst in nearby peaceful pastures herds graze by quiet watermeads . . . and in and out between the islets,
a swam in quiet dance, with queenly grace moves to nest amongst the rushes, where willows . . .
interlace . . .
Where once the branch seemed as if t'was dead . . . heavy now with apples ripening, green fruit flushed red and golden where the thrushes sing. Once laid with frost, then scattered and tossed with a miraculous shower of rosy-tinted bud . . . a heavy bough awaits . . . the harvest time . . . twill soon be upon us . . .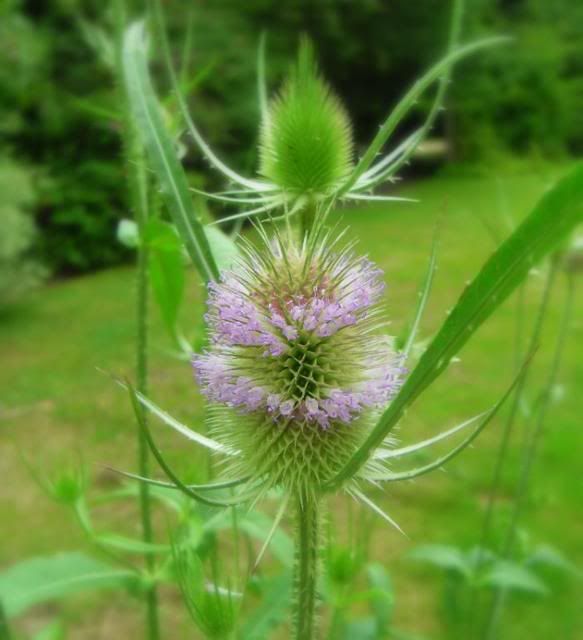 If t'were always summertime . . . weary we should grow of changeless weather . . . the unflading glow of sunshine, the endless bloom of roses fair. The flowers which bloom down garden ways, would lack the power they have to call forth from our hearts . . . words of joy . . . and praise.
Tis the expectation of summer sunshine and flowers, that make them all the sweeter . . . that delight us with it's golden hours.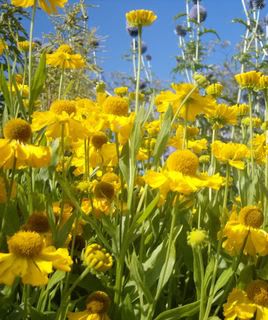 The winter wait . . . the hope in spring . . . serve to make these golden days twice as sweet, for hidden in the recesses of our hearts . . . the knowledge lays that . . .
time is on the wing . . .
"Thou crownest the year with thy goodness . . . and the little hills rejoice on every side. The folds shall be full of sheep; the valleys also shall stand so thick with corn that they shall laugh and sing."
~Psalm 65:11-13
Looks like rain today . . . but then again, maybe it will blow over and be replaced with sunshine. One can but hope. Yesterday was so gorgeous. Perhaps today Todd will get the barbeque put together. It would be nice to have it to cook on before the summer flits and flees!
Tuesday nights are always musical nights in our home . . . one night during the week which we set aside to watch a musical film or show. Last night we watched a delightful film called "Hunky Dory."
Set in a Welsh comprehensive school during the long hot summer of 1976, a keen drama teacher Vivienne (Minnie Driver) fights sweltering heat and general teenage apathy to put on an end of year rock and roll musical version of Shakespeare's The Tempest, that David Bowie would be proud of. To engage her students, she uses hits of the time, performed by the students and the school band. We both really enjoyed this movie, other than the bad language . . . it featured songs from artists as diverse as David Bowie, Lou Reed, The Beach Boys, Simon and Garfunkel, Dusty Springfield and Electric Light Orchestra.
It took me back to my late teen years . . .
Do turn off the music below and watch this little clip. I found it to be quite fabulously entertaining. See if it doesn't make you smile.
Tuesday music nights . . . it's a good thing.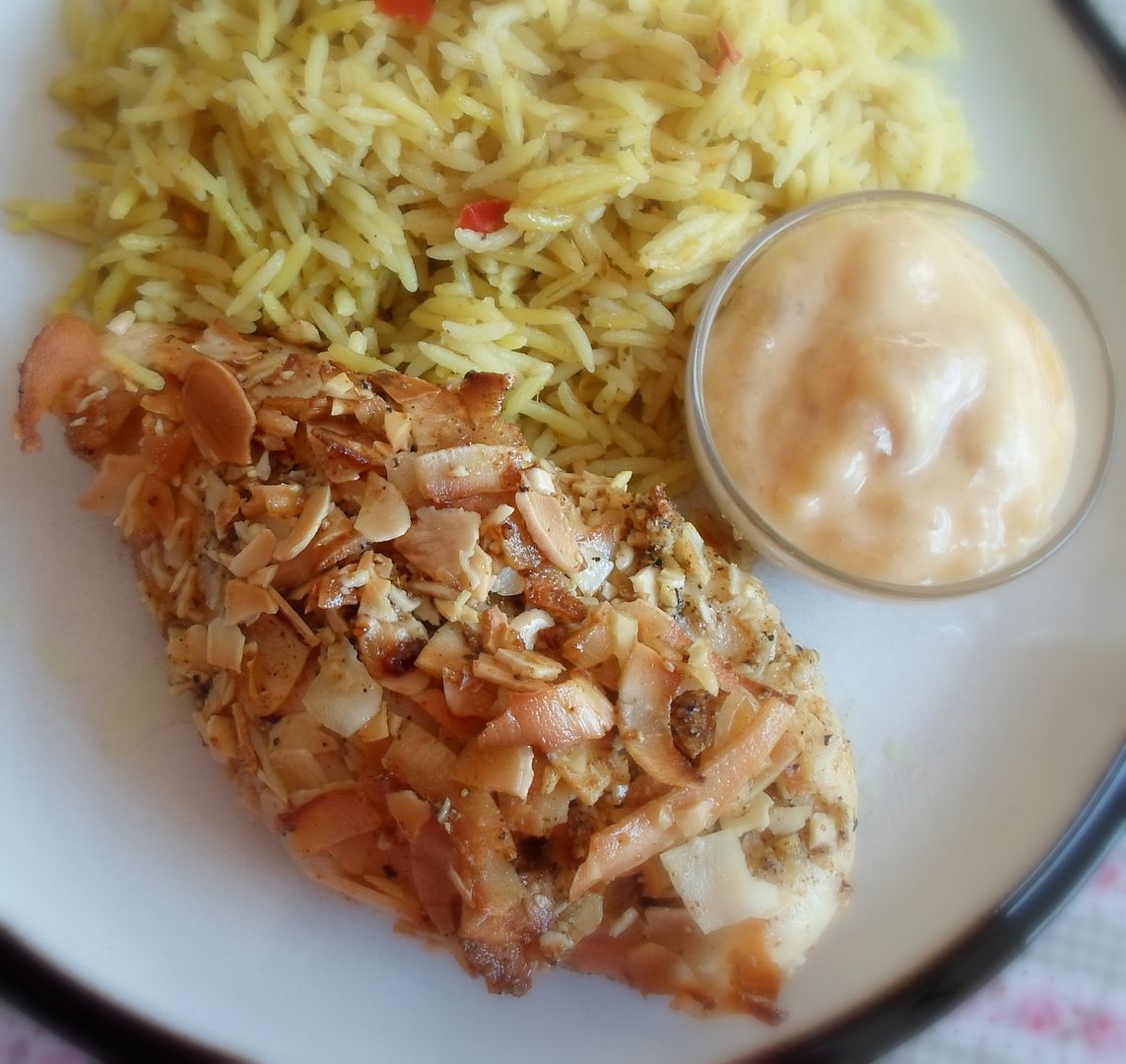 Cooking in The English Kitchen today . . .
Almond and Coconut Crusted Chicken with a Sweet and Spicy Mayo.
Note: all of the photographs today are ones that I took or our gardens down south . . .