Rain upsets a holiday . . . and spoils a lot of fun
But truthfully it cannot be,
that we always have the sun . . .
When raindrops fall . . .
prayers are answered
To bless the thirsty earth,
a crop may fail in days of drought . . .
and drought means death and dearth . . .
We need the rain to fill our wells . . .
and swell the trickling stream.
Fields and gardens fill with hope . . .
of what that day might bring.
water for the wilting flower . . .
or for a pasture green . . .
and those who see hopes dashed in vain . . .
have never danced in rain.
So when I see the rain clouds gather,
I tuck into my heart . . .
Not all the things I cannot do . . .
Not well laid plans now torn apart
Not thoughts of spoiled summer fairs
but answers to another's prayers.
For some may want to see a shower . . .
and other's gaze upon the sun.
Truth is . . . whichever way it goes . . .
you can't please every one.
Yes . . . tis raining again this morning. I can't complain though . . . it did bring out my inner poet. I know . . . I'm not exactly a poetic master, and my words may never end up quoted upon the lips of college professors and the like. But I did have fun putting it together, and that's what counts!
The day after the wedding we had a Birthday Party for my mom at the Big Scoop, just outside of my hometown in Middleton, Nova Scotia. I thought it the perfect time to get everyone together, as most would still be in town because of the wedding. There was a fabulous turnout and I know my mother was quite chuffed to see everyone there! We were a bit of a noisy lot, and so I was grateful that all the ordinary restaurant patrons were patient with us, and joined in with the Happy Birthday wishes for mom. It's not every day that someone turns 80 after all! All of my children were able to attend and some of our extended families. My ex and his wife Karen were there. I invited them especially. Clare was our paper boy for many years before we were a couple and my mother once worked for Karen's father, so there is a long history there, and many happy memories. My mother's two best friends came as well . . . Will and Cecile. Will's late husband used to be my Math teacher at school. Math has never been my strong suit, but her husband always went out of his way to give me extra tutoring and he was very popular with all the kids. Will cut my hair for the first time when I was 14. Their home was a house trailer just down from our place, so again a lot of history there!
I have to tell you a funny story about the Birthday Supper. As you know, it had been Eileen and Timmy's wedding just the day before. My brother stoop up near the end of the meal, before the cake and ice cream, to give a small speech. He got everyone's attention by clinking his water glass with his fork . . . Eileen and Timmy stood up as they thought it was time to kiss once more! It was soooo cute!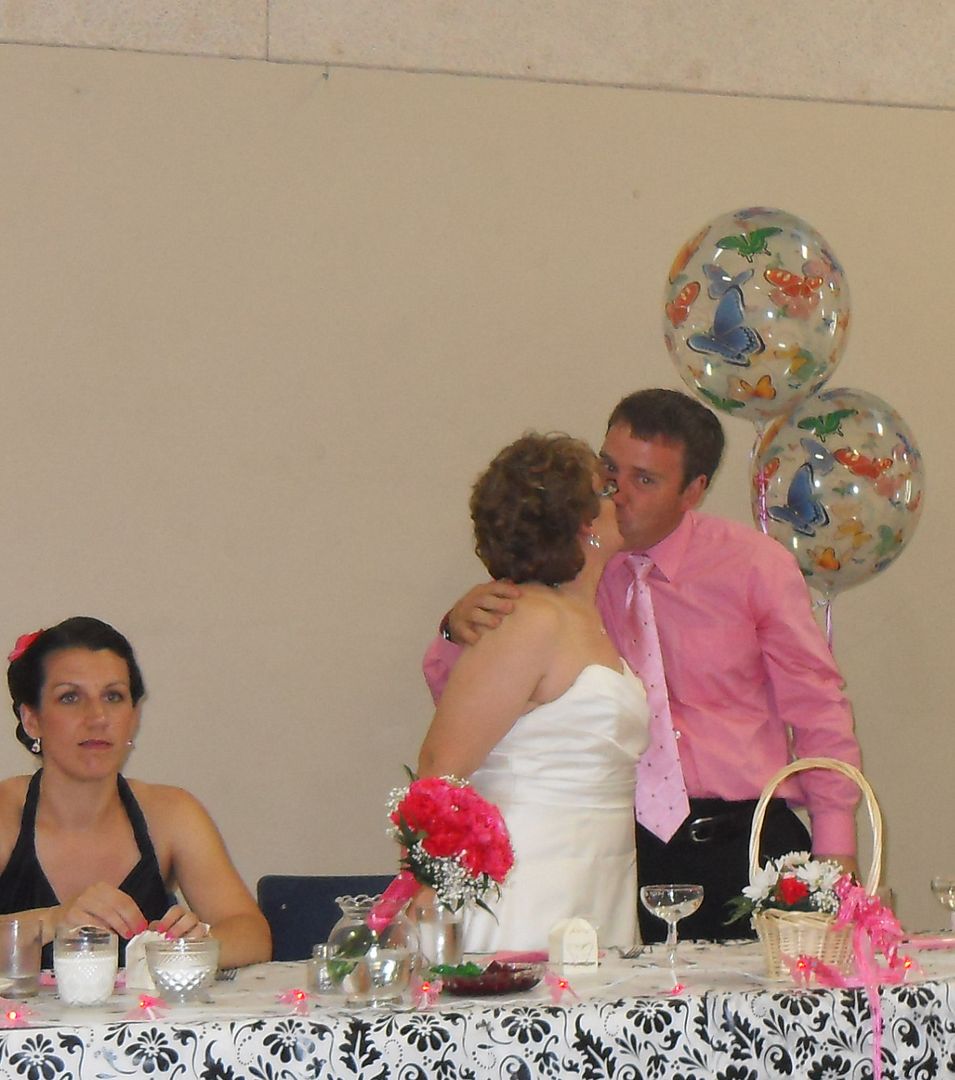 I think they had both really enjoyed all the kissing at the reception!
That morning we had gotten to spend some special time with my daughter Amanda, her husband Tom, little Maryn and Doug and Kayla at my mom's house. I was able to give Maryn the Tigger that we had brought for her and spend some extra time with Doug and Kayla before they left to go back.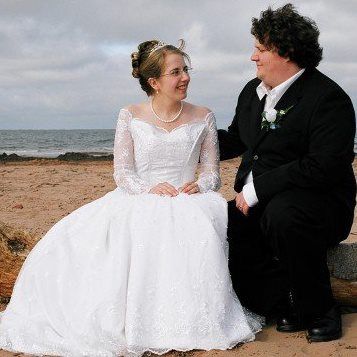 Doug and Kayla celebrated their 7th Wedding Anniversary just this past week. It is hard to believe that they have been married for that long already, but . . .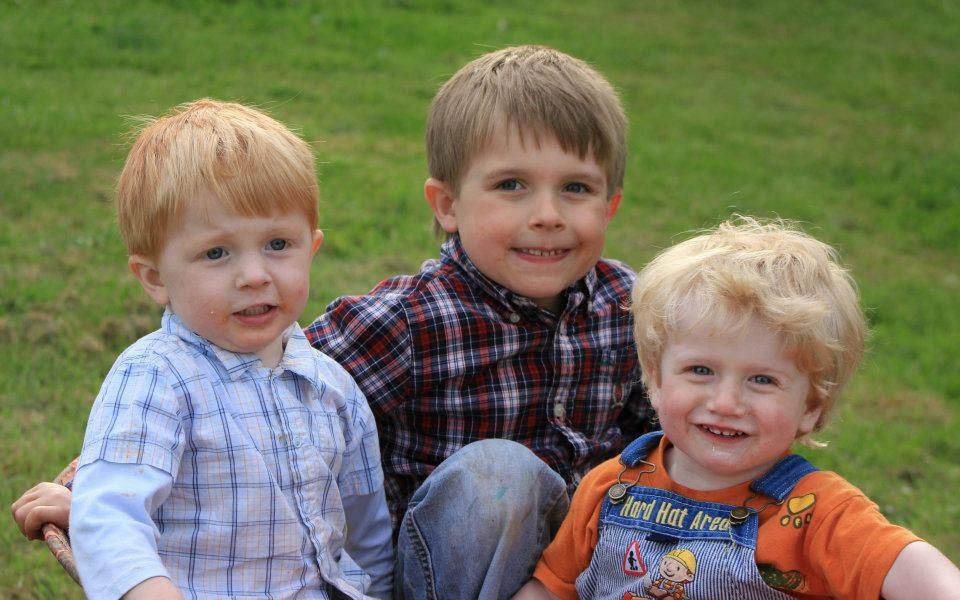 These three beautiful little "cheesers" are proof positive that it is so. That is Josh (3), Jon (6) and Jacob, (20 months). I did not get to see the boys this trip. Doug's car is not large enough for them to be able to transport them all safely, unfortunately. I would rather that they be safe. Mayhap next time we will be able to spend some time together.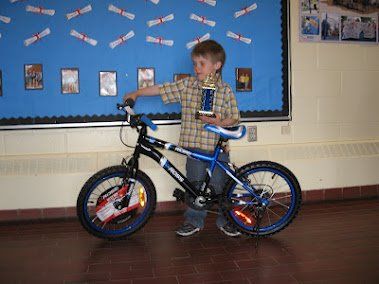 Jon just won himself a brand new bicycle, and a first place trophy. I'm not sure what the first place was in, but I am proud of him all the same. He is a very musical boy and is now learning the violin.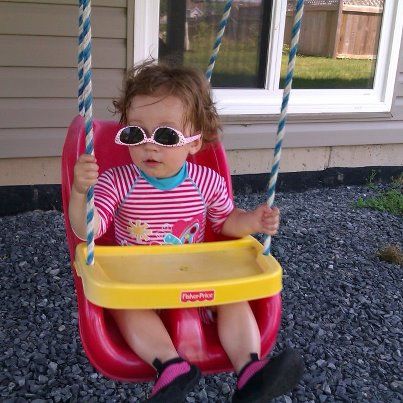 I was so happy to finally be able to meet our sweet little Maryn. I just could not take my eyes off of her . . .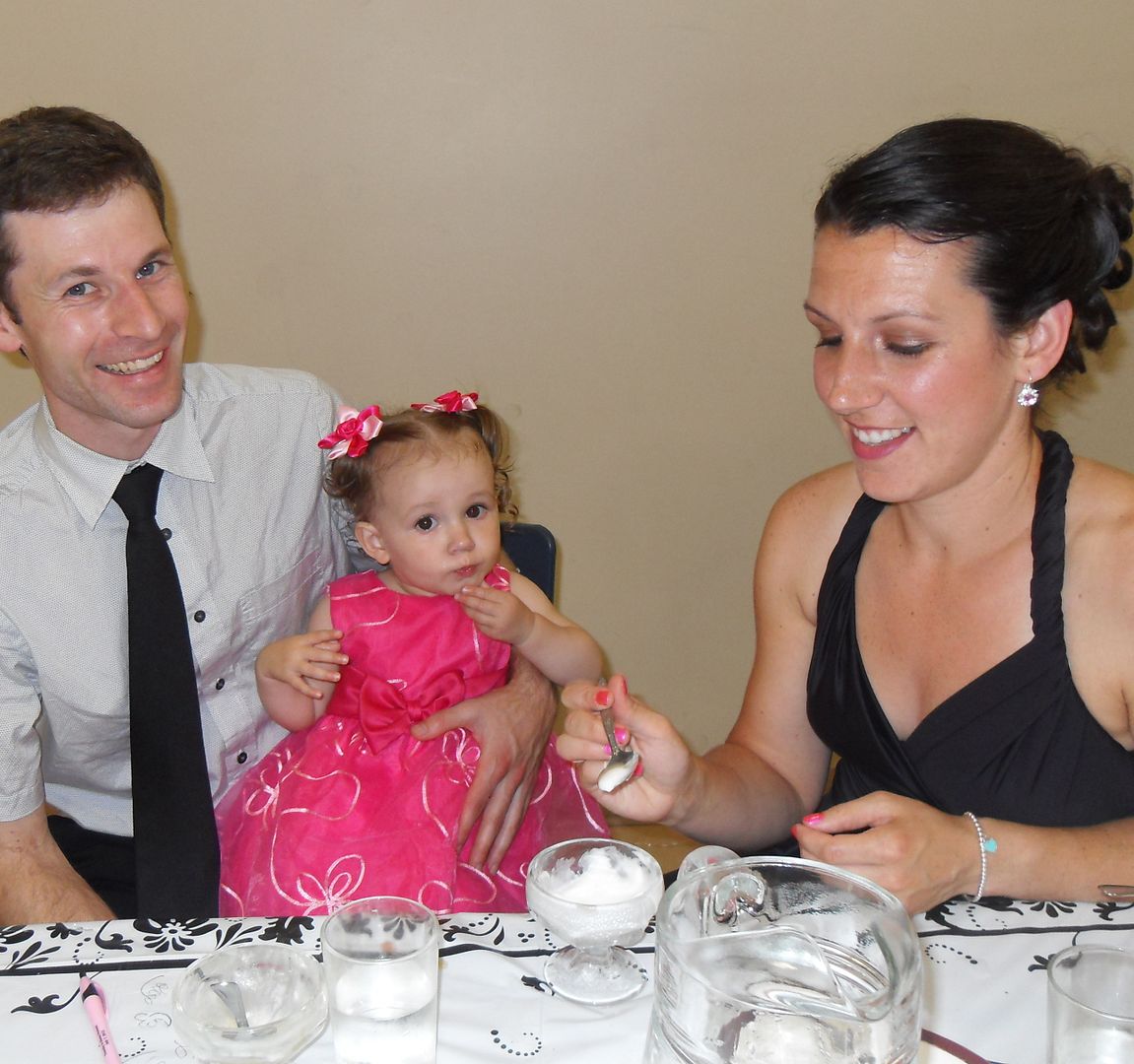 They are such a beautiful little family. Amanda and Tom are such good parents and I just love them all to bits.
I am proud of all of my children of course . . . the boys are all great dads, very hands on, and their children all clearly adore them.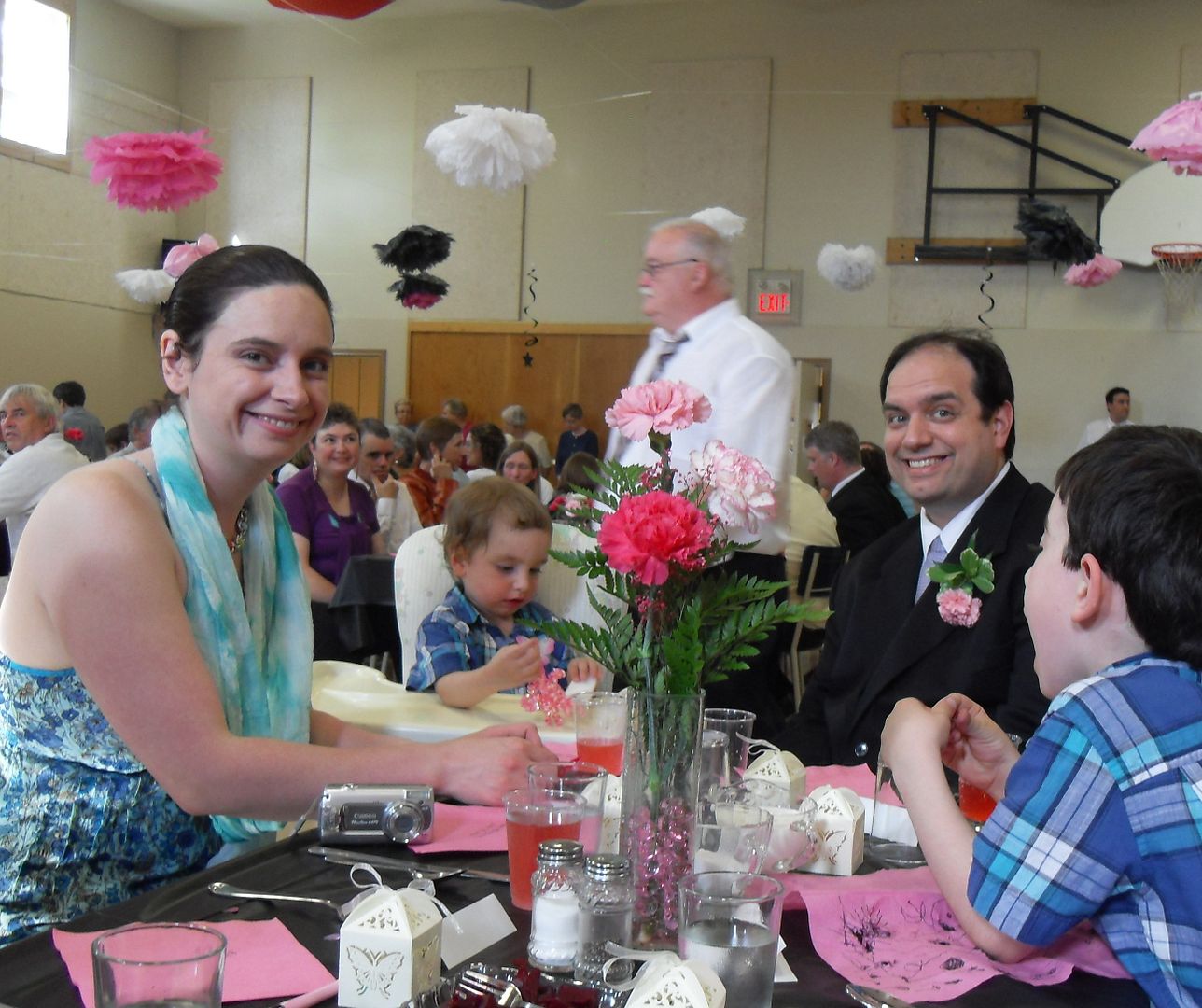 Of course our Bruce is not yet married . . . nor is he looking at the moment. He is getting his career on track and off to a good start and shaping a firm foundation for his future. He came o to my mom's three times while I was there and spent the whole evening each time. I was ever so pleased, and I got to cook him his favourite supper, Beef Stew and Dumplings.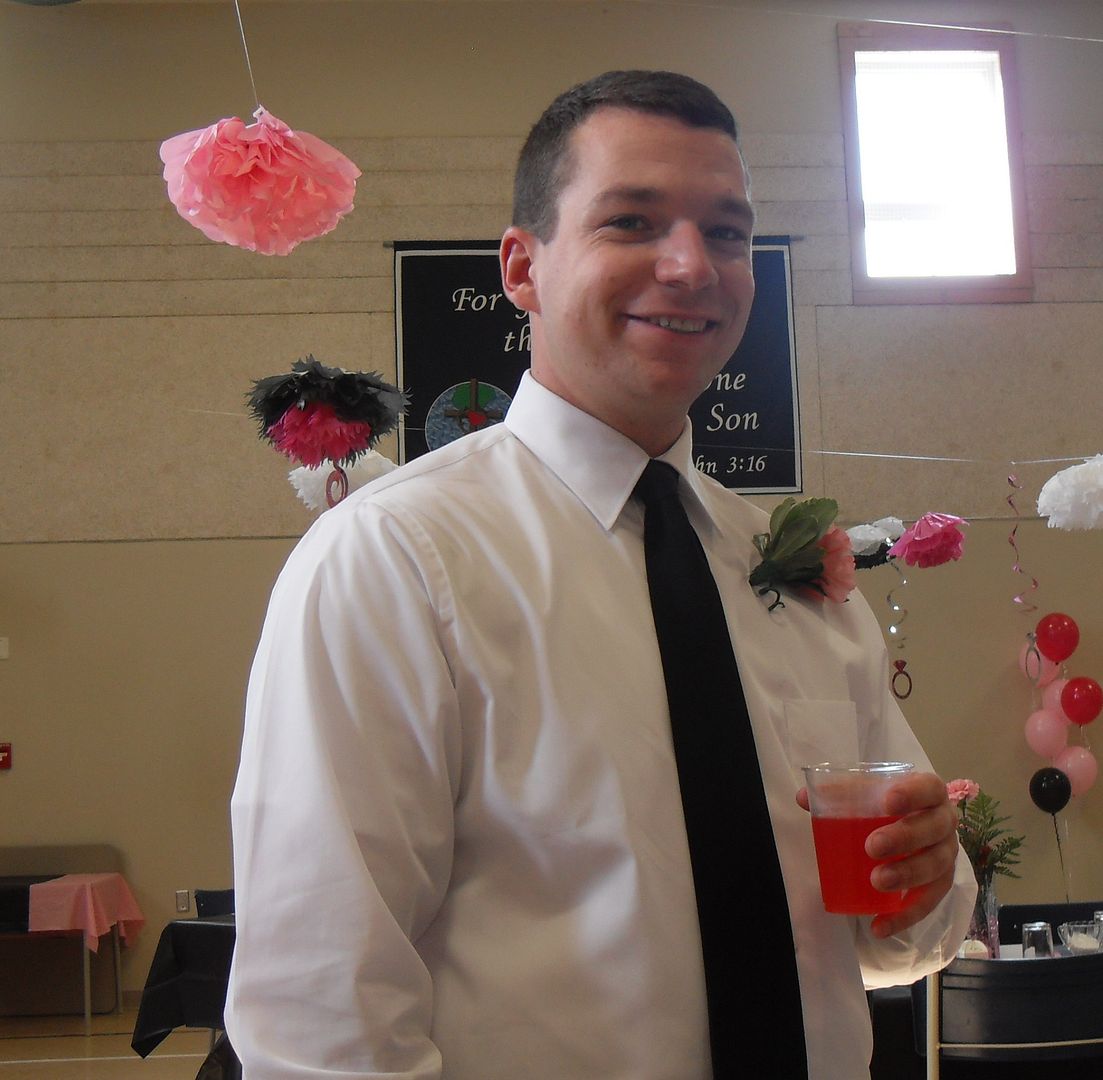 I am ever so proud of all my children. One of life's greatest blessings is seeing them all grown up and happy. A mother could not ask for anything more.
Life is not perfect . . . of course, but it's very, very good. And I am so very grateful to my Heavenly Father for all that He has seen to bless me with.
I went into town yesterday afternoon to pick up a Thankyou gift for Eileen's Step Mom. She did such a lovely job of putting together the wedding. I know that it was ever so much work and I wanted to show my gratitude for all that she had done in a special way, so I visited Kath Kidston and picked up a little something special for her. I also did a special Thank You card to send to her.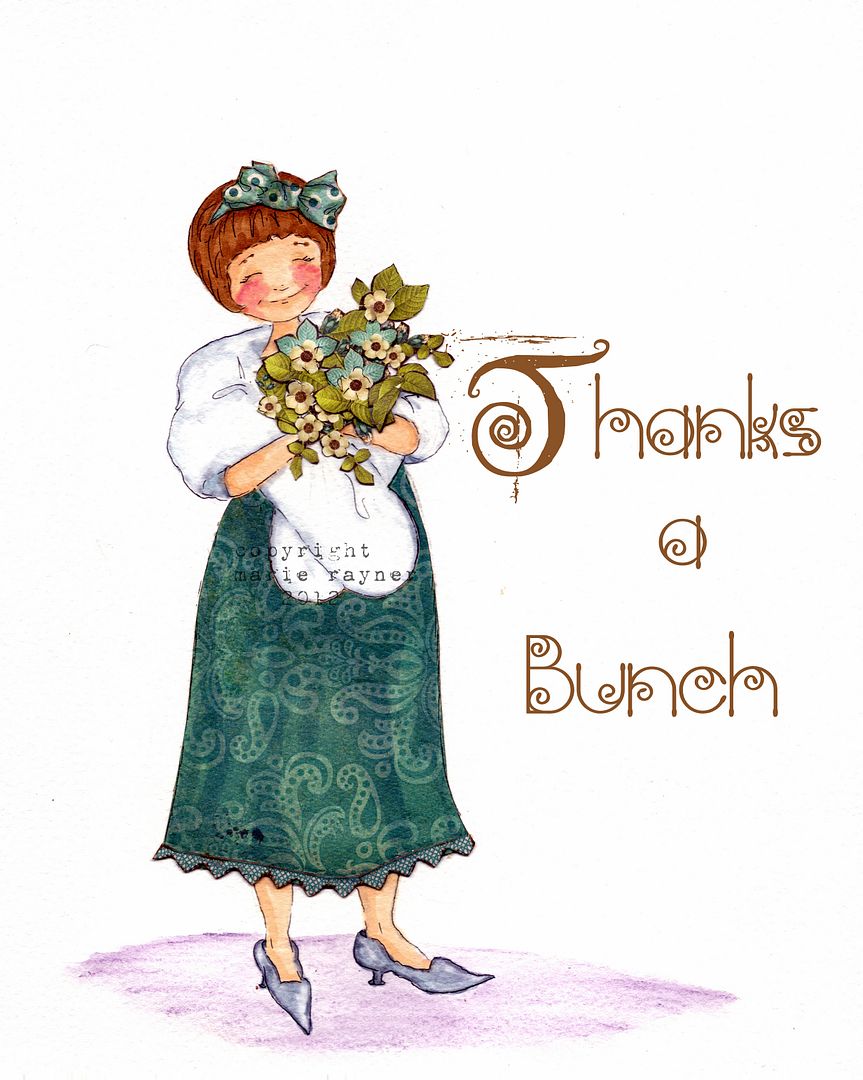 I quite like how it turned out, don't you? I think it is one of my favourites to date. I know . . . I say that about all of my paintings. Funny thing is though . . . that immediately when I finish one, I'm not sure about it. I have to walk away from it for a few hours to really see it's potential!
In any case I have bored you enough for one day so I will close this up now. Tomorrow . . . some more of our holiday travels!
"Each of us is under a divinely spoken obligation to reach out with pardon and mercy and to forgive one another. There is a great need for this Christlike attribute in our families, in our marriages, in our wards and stakes, in our communities, and in our nations.
We will receive the joy of forgiveness in our own lives when we are willing to extend that joy freely to others. Lip service is not enough. We need to purge our hearts and minds of feelings and thoughts of bitterness and let the light and the love of Christ enter in. As a result, the Spirit of the Lord will fill our souls with the joy accompanying divine peace of conscience."
~President Dieter F Uchtdorf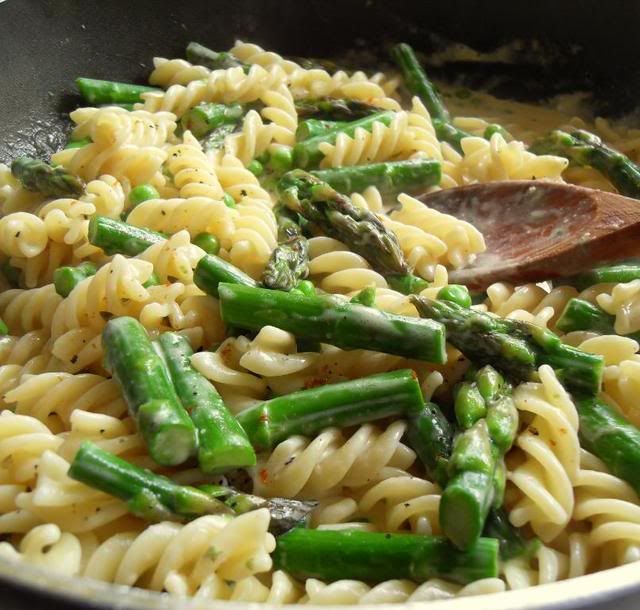 Cooking in The English Kitchen today . . .
Pasta with Lemon Cream Sauce, Asparagus and Peas.
Cheerio for now!