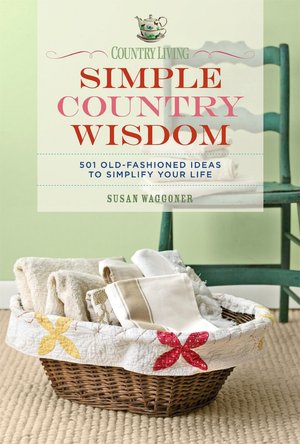 "Only a very exceptionally gifted mind could cope singly with the problems which present themselves in the perfecting of a home."
~Arnold Bennett
I've been reading this book for a few weeks now,
Simple Country Wisdom by Susan Waggoner.
It's really given me a lot of food for thought. For a while now I have felt over-whelmed in my home. It's been like . . . we just have TOO much stuff . . . and I have had a yearning to simplify things . . .
So far it's only been a thought . . . a tender ache in my soul. The knowledge and deep set feeling that I need to pare down.
I spend countless minutes on Pinterest . . . looking at pictures of well planned and thought out rooms . . . and find myself wishing that I had the time, talent and money to be able to do the same . . .
There is in me, a longing to simplify our home . . . to slow things down and keep my house in the old fashioned ways . . . a yearning for simple, traditional country living. I know . . . I live on the edge of a beautiful city . . . but my home can
still
be an oasis of simplicity, by making a few changes.
And the first one is in aspiring to live twenty four hours a day . . . to be present in my life and in my home. I have a home and I need to live my life in it . . . and I need to create in my home the Island that I want to live on . . . my haven in a modern chaotic world. A place that I love to return to, which brings me peace, contentment and joy. My home
must
and
should
be an expression of me at my best, and that is my goal.
I know it can be done . . . and I know it needn't cost the earth. (It mustn't cost the earth because I don't have the earth to spend!) It can start with little things . . . like getting rid of clutter and organizing things in a way that bring me peace, creating order out of chaos.
Susan says, and quite rightly so that the first step to bringing order to a home is . . . to . . . get rid of the clutter. With clutter . . . your home becomes one great big "To Do" list . . . and she is right. That is how it feels. In order to do anything in my house at the moment . . . I need to move things. Dusting takes so long because there is far too much bric a brac and things that I am keeping because they may come in handy one day . . .
I need a home where everything has a place and where there is a place for everything . . . and if there isn't a place for it, then it has to go. Items that are floaters never really get put away . . . they just move from room to room.
I have far too many magazines, cookery magazines . . . so many so that they
in
and
of
themselves . . . are quite overwhelming. Every so often I have a cull . . . I need to have another one now in fact. Susan suggests that when a magazine is more than a few weeks old, you go through it a second time and then tear out whatever you wanted to keep, stapling continued articles together and putting them into an office envelope. (My ex boss had about 6 filing cabinets filled with recipes pulled from magazines. I DON'T WANT TO GO THAT FAR!) Then, in a few months time, she suggests you sit down and go through the pages you have saved and rethink of why you saved them . . . and if the mood has changed . . . get rid. I know for myself, I am always turning over pages in my magazines and thinking . . . I want to cook that. I make lists of ingredients. I go to the shops and pick them up. I come home. I can't find the recipe that I originally wanted to make because . . . I HAVE TOO MANY MAGAZINES WITH THE PAGES TURNED DOWN! It's infuriating.
I don't need that in my life.
My challenge this week is to simplify my home by paring down the magazines. I'll let you know how I did next Sunday.
This is going to become my Mantra.
I finally got the whole of the Olympic's Opening Ceremonies watched yesterday! All I can say is WOWSA!! What a fabulous EVENT!!! I was quite overwhelmed with emotion as I watched, especially the beginning part where they showed Great Britain going from it's humble beginnings, through the Industrial Revolution on up to the present time. It was all so very well done and I, for one, am very proud to be British. I know . . . I am Canadian too . . . and I am proud to be Canadian as well, but Great Britain is my adopted homeland now, and I am also proud to be British!!
That Paul Mc Cartney gets in everywhere doesn't he?? haha I was not surprised to see him near the end. I'd been wondering where he'd pop up!
Another one of my favourite parts was when James Bond escorted the Queen to the stadium. Who says she doesn't have a sense of humour!
I just love the Queen! She's the
best.
She's a spiffy dresser, and she sure knows HOW to make an entrance!!
I just thought the whole opening ceremonies were brilliant and showcased perfectly just what a fabulous country this is and how very much we have given to the World in the way of culture, music, technology, etc.
Must dash now as I have to get ready for church, but do let me leave you with a special thought to carry you through today . . .
"It isn't as bad as you sometimes think it is. It all works out. Don't worry. I say that to myself every morning. It all works out in the end. Put your trust in God, and move forward with faith and confidence in the future. The Lord will not forsake us. He will not forsake us. If we will put our trust in Him, if we will pray to Him, if we will live worthy of His blessings, He will hear our prayers." ~Gordon B Hinckley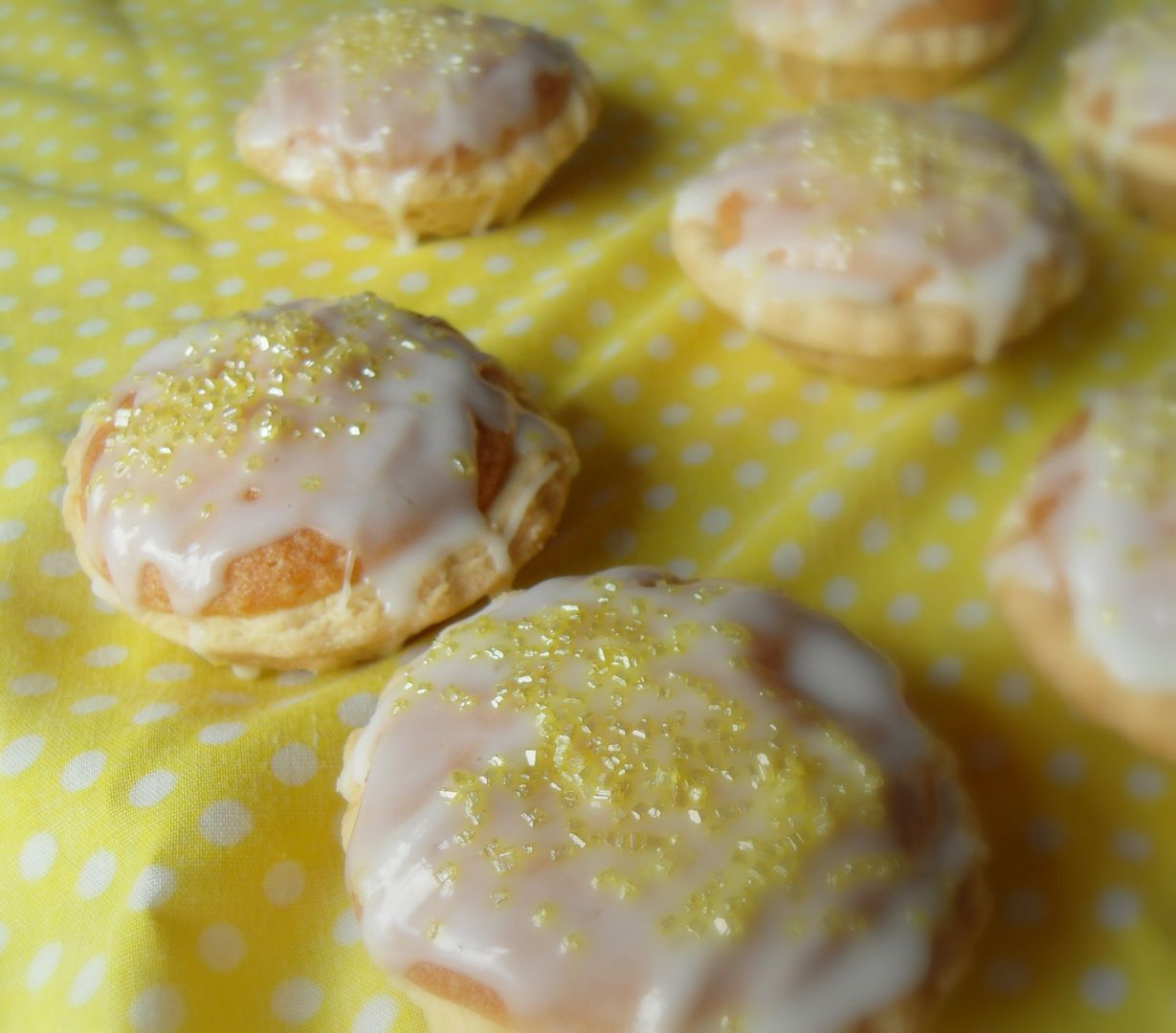 Cooking in The English Kitchen today . . . delicious
Lemon Drizzle Tarts!
Happy Day all!!