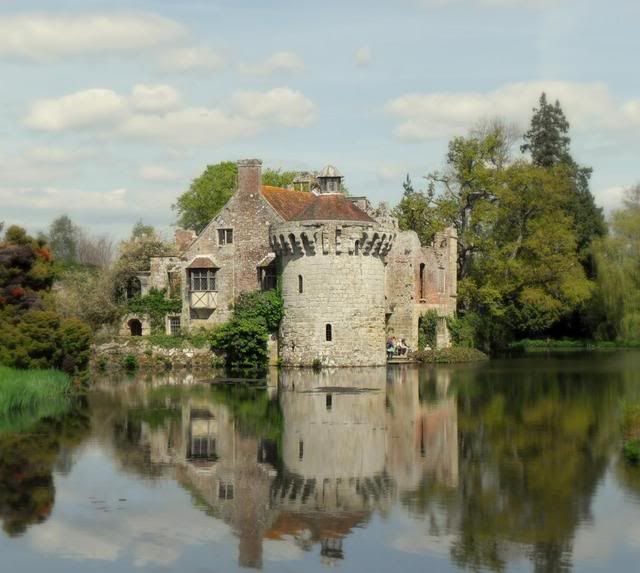 This is a picture I took of Scotney Castle, down in Kent . . . a number of years back now. Oh, I do miss Kent now that we are living back up in the North West, but there are also many beautiful places to see up here as well . . . this is just such a beautiful country . . . full stop.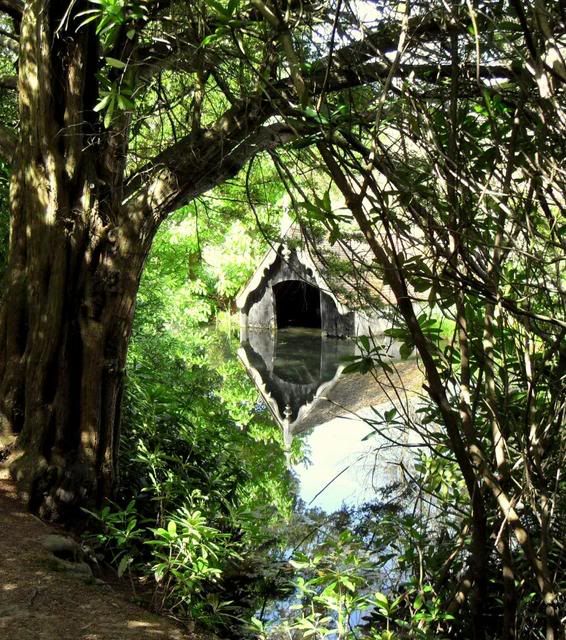 Many of the cities have beautiful parklands . . . and when you get out into the countryside, there is no end to the country walks one can take, or stately homes that one can visit. This is a country rich in beauty and history.
It is a country where stone walls and garden gates are swathed in greenery and colour. Colour blooms and sprouts from every nook and cranny, nature seeking a toehold in every opportunity which presents itself.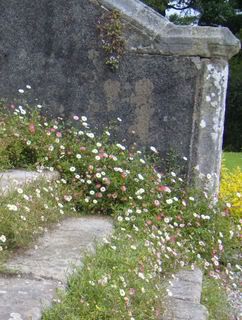 It never ceases to amaze me. There are lovely little surprises tucked in everywhere I look. Back home in Canada, it seemed one could drive for hours and days without much change in scenery, as beautiful as that also is . . . but here, the scenery changes greatly . . . seemingly within a short period of time. You can be driving down a roadway flanked by sprawling fields and rolling hedgrows . . . and then . . . all of a sudden . . .
It all gives way to massive fells . . . which lay like sleeping giants, just waiting for you to wake them. You feel as if they will rise and shake their mossy selves off and begin to stride across the horizon showing you the way to what . . . one never knows.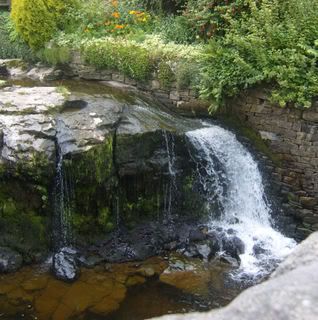 Perhaps a hidden waterfall . . . water trickling down over rocks into a deep and quiet pool . . . surrounded by greenery and wild flowers . . .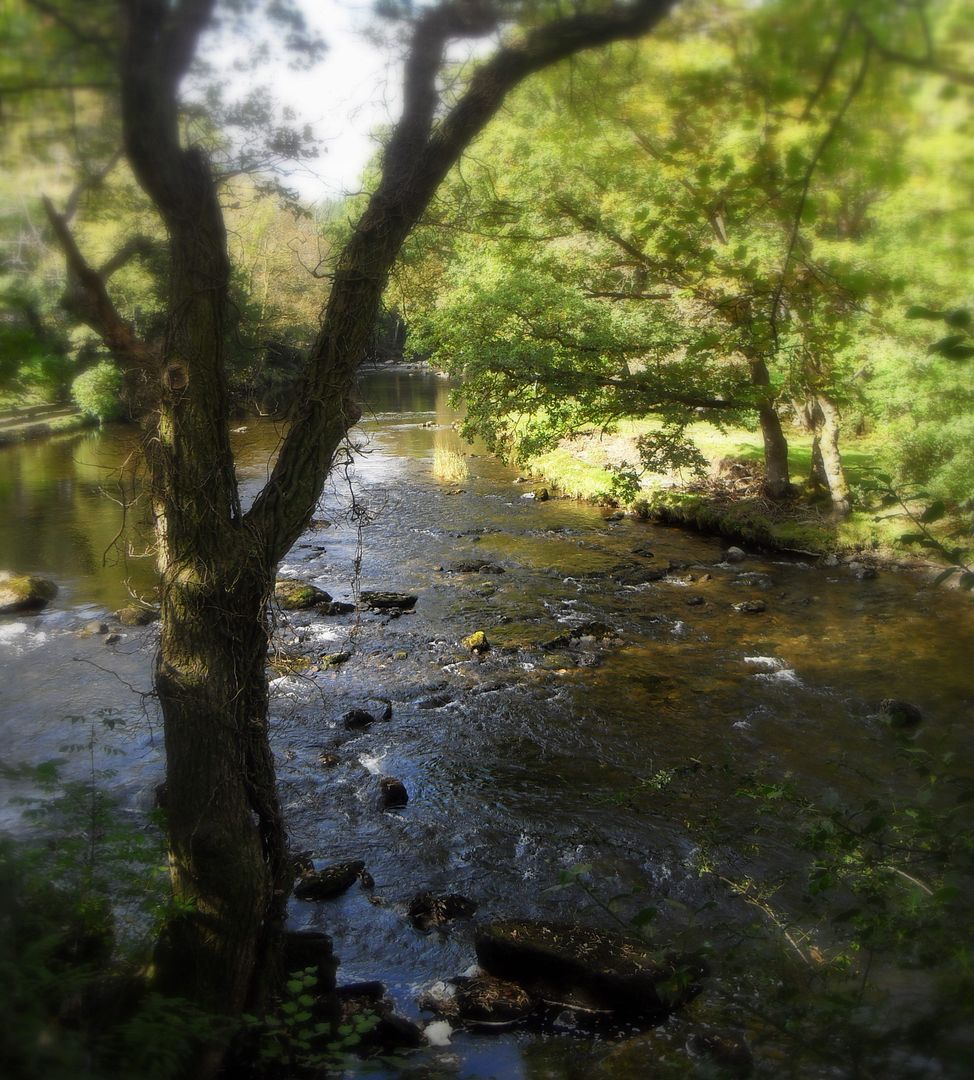 Mayhap a quiet woodland, where streams flow gently over the rocks . . . and silver fish, glide silently across the bottom of the creek bed, minnows darting in and out of the small rocks which lay there as swallows swoop overhead, and a flash of electric blue flitting across the banks of the corner of your eye promises the added treat of perhaps a glimpse of a kingfisher or two . . .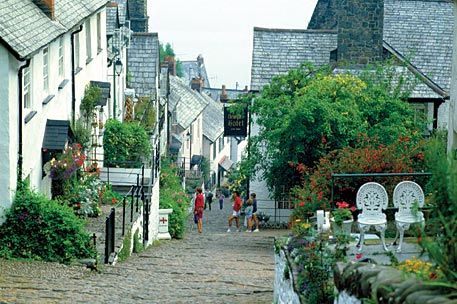 It is a country filled with colour and charming little villages . . . redolent with quaint cottages and beautiful baskets filled to overflowing with colour and bloom . . . tender little nooks that delight and surprise at every turn . . . I never tire of it . . .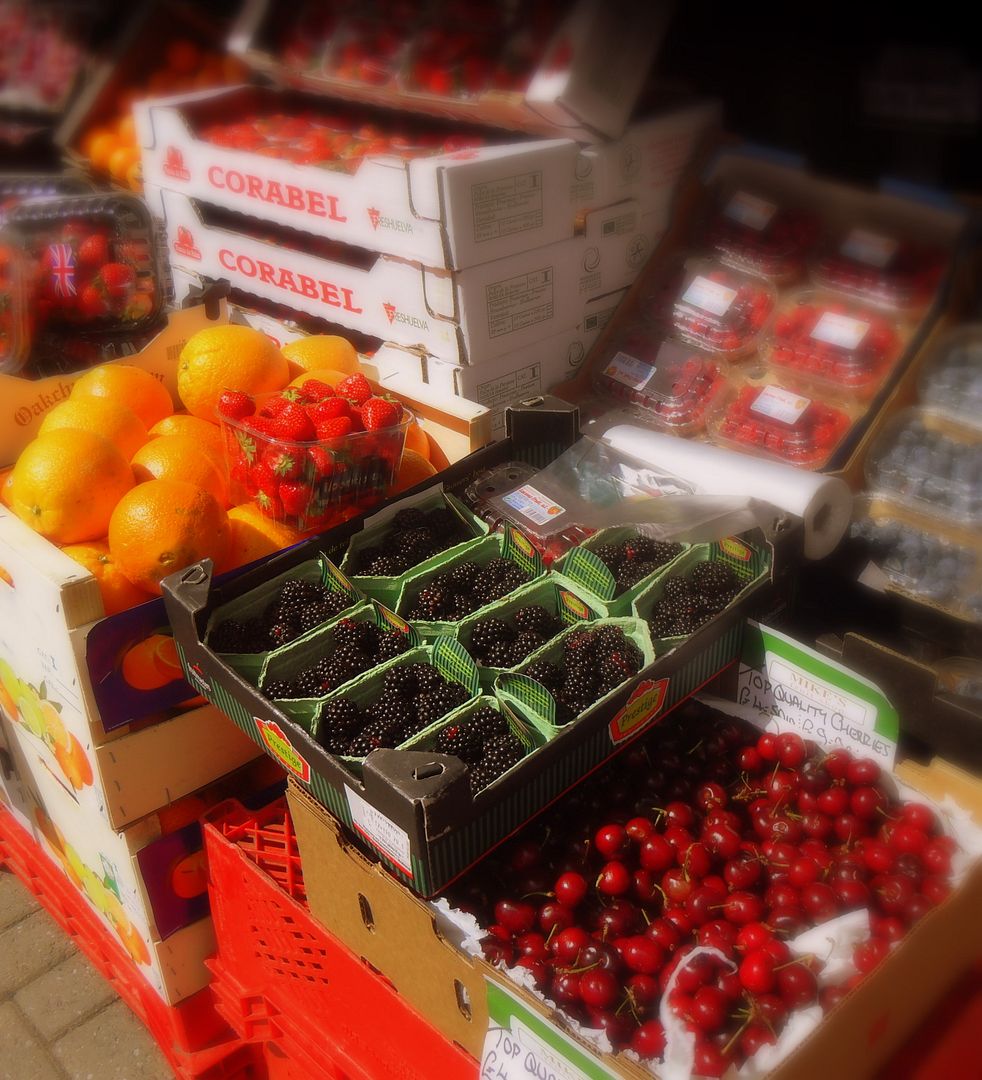 High streets on which one can find beautiful green grocers, hawking fruit and veg of amazing quality . . . and butchers, and bakers and . . . candlestick makers . . . all nestled together, one after another in a row . . . quaint, and delightful to the heart and the eye . . .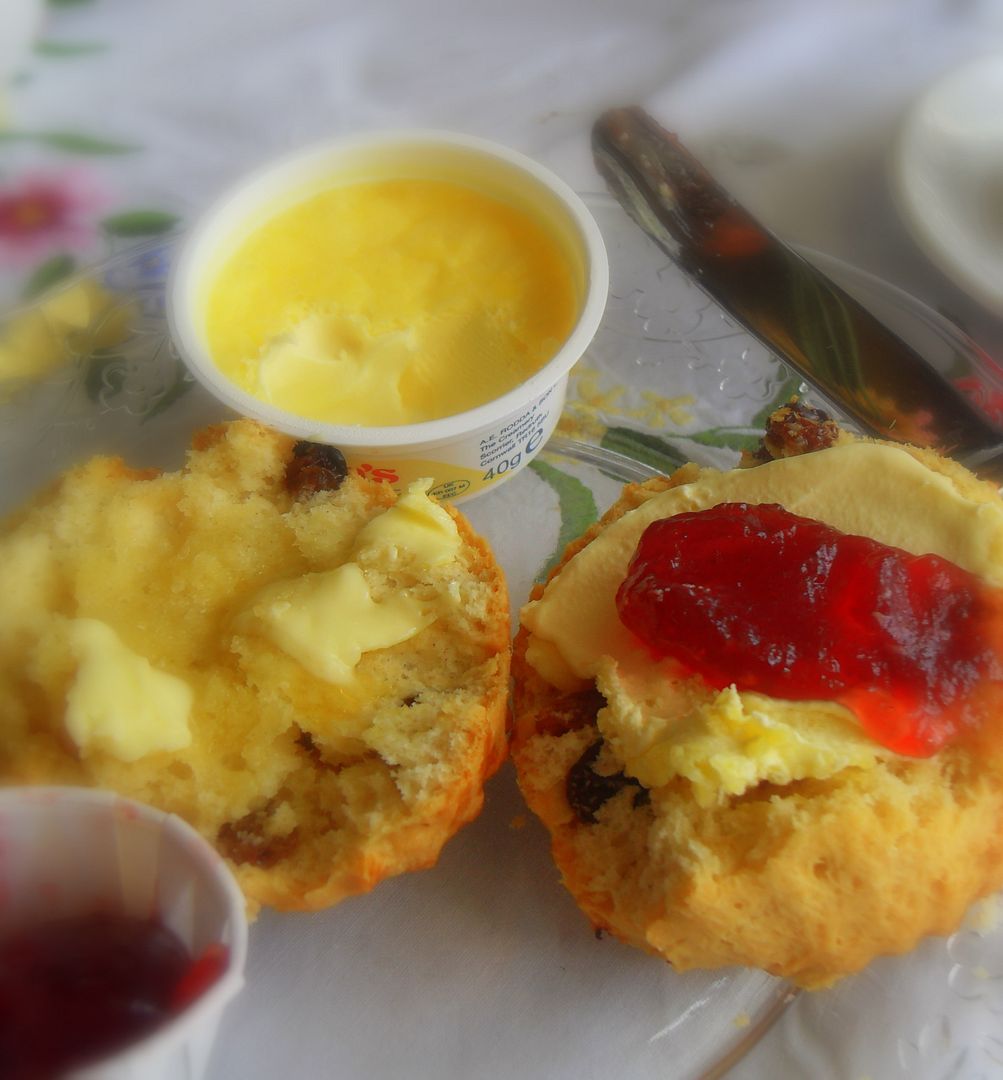 A country where pubs and tearooms rub elbows together in complete harmony . . . there is something to please every taste and whim . . .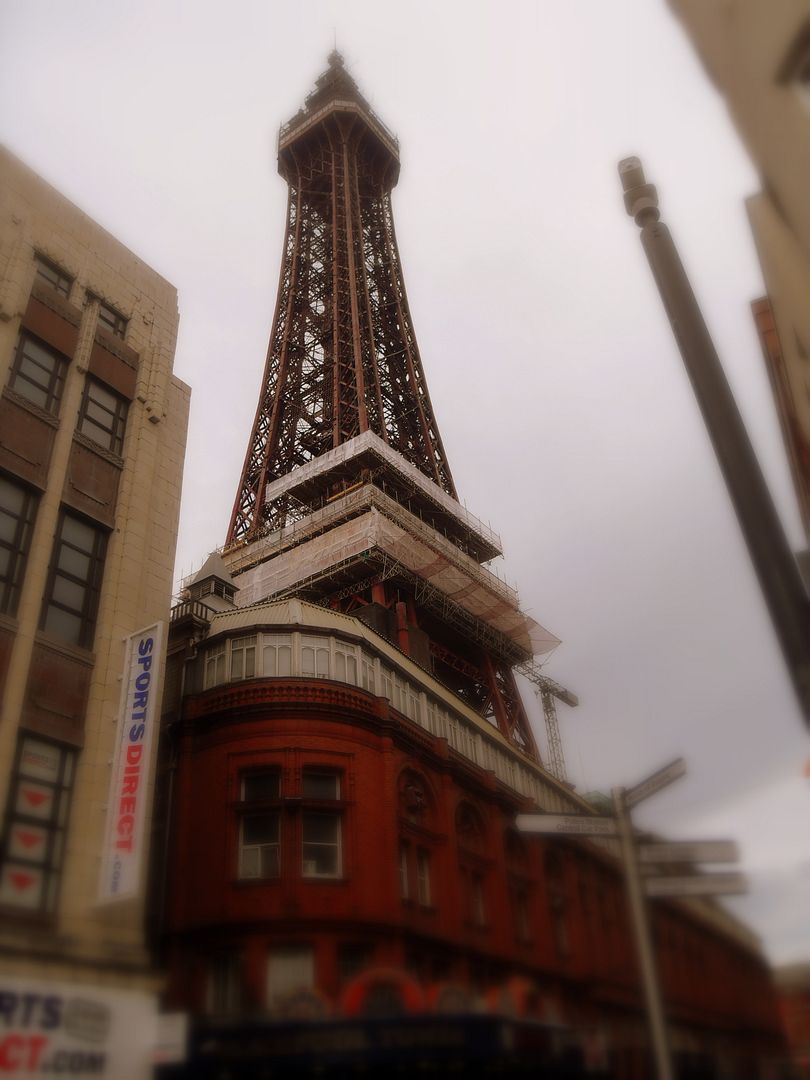 A country where even bold and garish can tickle your fancy . . . with open mouthed wonder and amazement . . . and yet . . . a few hundred yards down the way . . .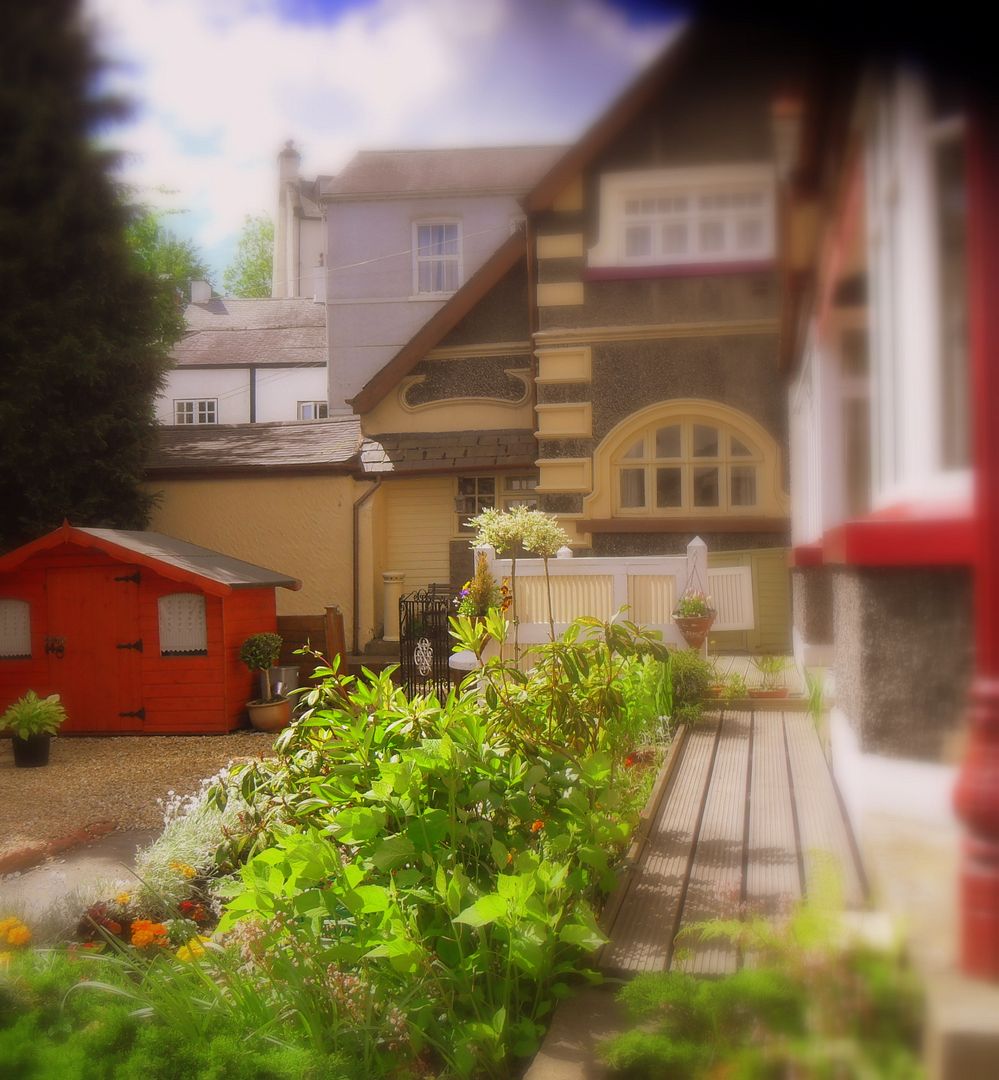 Your eyes will chance upon this, and you fall in love all over again . . . and all is forgiven . . .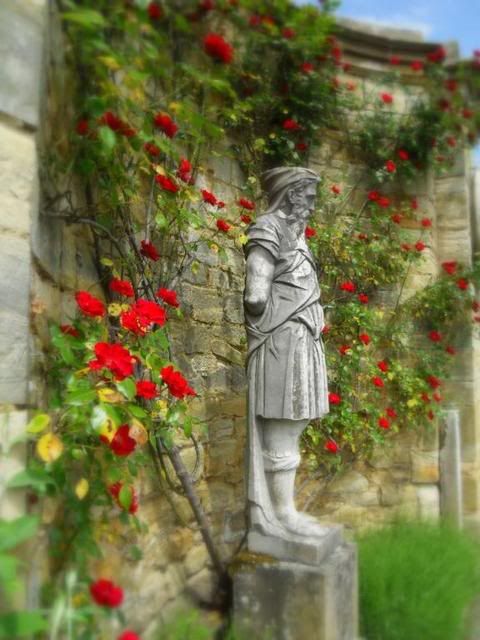 This is a land steeped in tradition and charm, filled with history and beautiful customs, and colours, and wonder and common sense. This is a land filled with people and accents as varied as the colours on a map. this is a land that I quite . . . simply . . . love.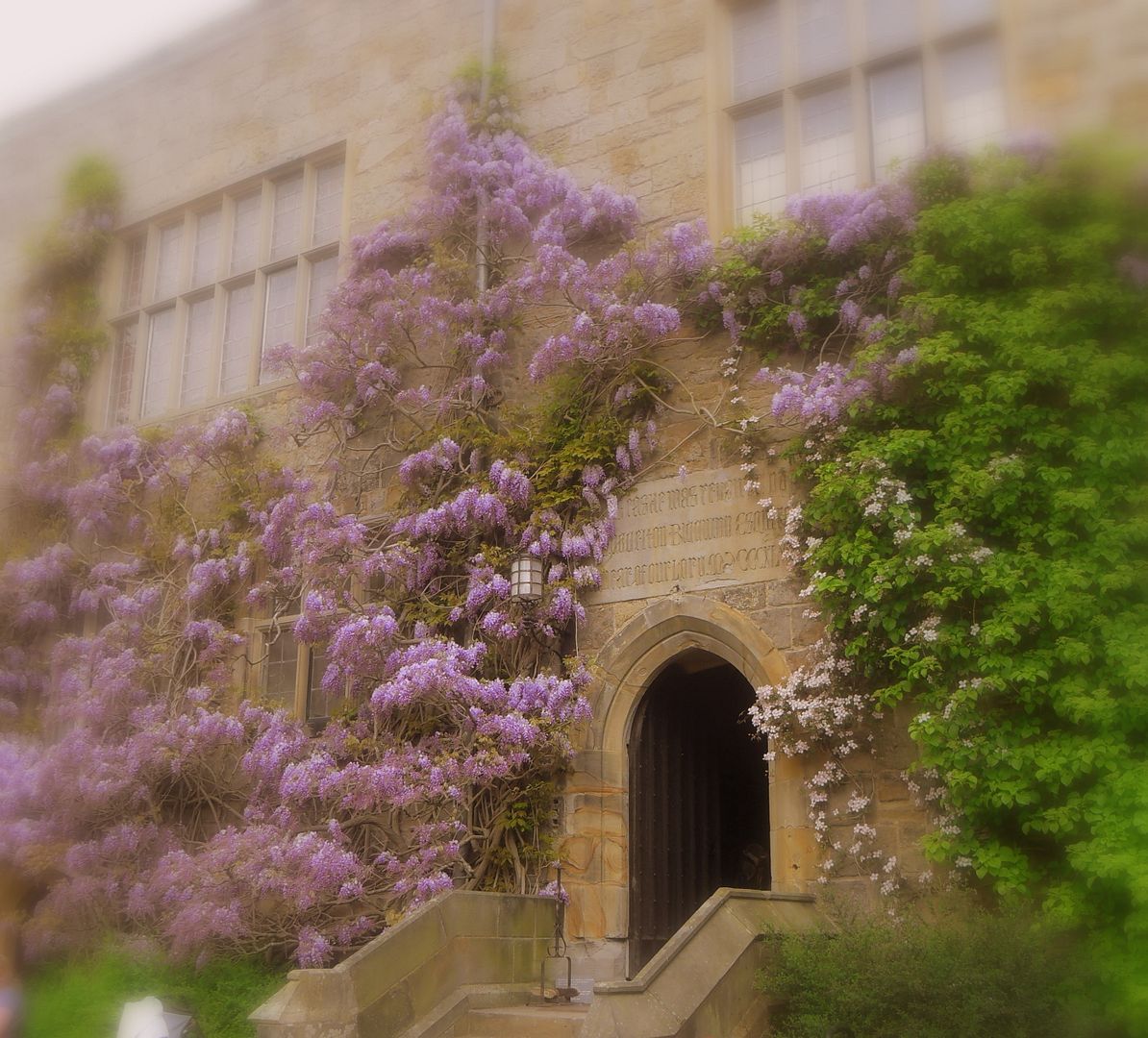 I hope you have enjoyed my country musings this morning. These are all photographs I have taken over the past few years on some of our travels and I thought it would be nice to do a little gathering of a few to show you just how very wonderful the UK is, and how charming.
Mitzie never got to the dog groomers yesterday. We put her in the car and went to start out and the car was as dead as dead could be. No power at all . . . the battery was completely lifeless and we were already running late, and so we had to cancel. Thankfully we were able to get her in for another appointment today! The recover people were able to come along and sort it out within the hour, but it was still too late for us to make the groomers. They were quite understanding however, which was good. It did give me a bit of time to play though . . .
And this is what I came up with in that small room upstairs which I call my studio. I have always had a special fondness for the Amish. Tis true . . . I do. I quite like this. What do you think??? Any constructive criticism is invited! It is as usual, available as a card or a print.
A thought for today . . .
"Think the best of each other, especially of those you say you love. Assume the good and doubt the bad."~Jeffrey R Holland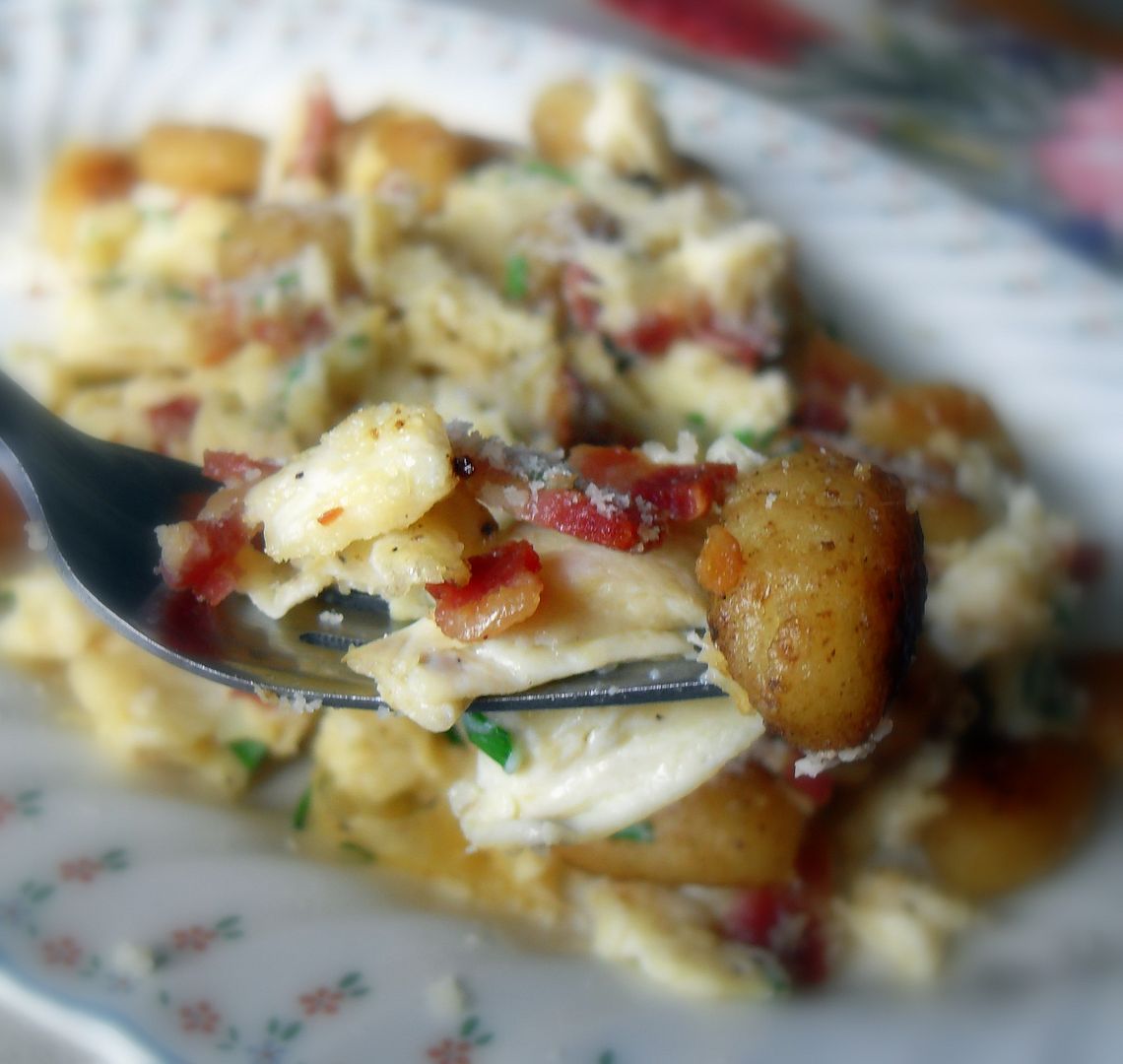 Cooking in The English Kitchen today . . .
Gnocchi Breakfast Scramble
. Oh so scrummy.
Happy Day everyone!!