I have been in places with night skies wide and brilliant with stars, so many that one could never fathom how very many there are. I have lay in my bed of a night and watched the Northern Lights dance across the broad expanse of sky, in undulating waves of brilliance and colour. I've sat in the back garden on a lawn chair with friends and watched the night sky on the banks of the Georgian Bay . . . as the stars shone and sattelites passes over our heads. Yes, these places still exist . . . although it's been a very long time now since I have seen them in such abundance . . . modern light pollution keeps them hidden, for the most part . . . from my eyes.
The poet Longfellow called them the
"forget-me-knots of angels."
Thomas Carlyle referred to them as
"street lamps of the City of God."
Stars have always brought out the best in thinkers and writers. Matthew Arnold was inspired to write,
"Still, let me, as I gaze on you, feel my soul becoming vast like you."
My favourite star quote of all is the one which the late President of my church, Gordon B Hinckley told in an address to the youth of our church a number of years ago . . .
I have mentioned before the experience of my youth when my brother and I would sleep outside during the summertime. We would lie down in the bed of a big farm wagon and gaze into the heavens. The whole sky seemed to move . . . all but the North Star, which remained in its permanent and predictable place. It was a thing of stability in a world of shifting values. It became an expression of a desire to pattern one's life after the Polar Star, this astronomical wonder, to be true and dependable . . . true to God, true to self, and true to fellowman.
It is true . . . even though all of the artificial light pollutes the sky I gaze upon of an evening, making the stars I seek scarcely visible, I can still find the North Star. Light pollution or not, it always remains in the sky, glowing bright as a beacon, reminding me of the promises and the covenants I have made to my Heavenly Father, and the promises He has made in return to me.
I'm rather looking forward to July when I am home in Canada for those few weeks, and hope that one night I will be able to gaze up in that Canadian sky and see, once again, the brilliance of a nighttime sky filled to overflowing with the "forget-me-nots" of angels and the "street lamps" of the City of God!!
We are supposed to go to a place nearTarporly this afternoon with some friends where there are shire horses. It is called Cotebrook and is set in 50 Acres of beautiful Cheshire Countryside. The sky is very dark at the moment though and the skies threaten to heave down in rain, so I don't know if we will be going or not. I think I would prefer to visit it on a sunny day myself. We'll have to wait and see.
I've been busy working on a special project these last few days called "A Very Royal Tea Party." I've been busy writing and taking pictures and painting special artwork to be used on it.

It is a cookbooklet for a very special tea party in honor of the Queen's Diamond Jubilee and is filled with lots of lovely recipes and ideas and teatime traditions, so that you will be able to hold your very own tea party. It's going to be available for download early next week. You'll be able to download it onto your own computer at home and then print it out as you wish. It's something I've wanted to do for a long time now. Write my own cookbooklets and make them available as downloads. Look at this as only the first of many to come!!
Must dash as I have to get ready for my Step Program this morning. I am sorry if I have been slow to visit this past week. My time has just gotten away from me. I am hoping to be able to visit all of you real soon! Don't ever think I've forgotten you! In the meantime, I'll leave you with a tiny bit of inspiration that will get you to thinking and hopefully make your day just that tiny bit better for having read it . . .
"I said a prayer for you todayAnd I know He must have heard . . . I felt the answer in my heartAlthough He spoke no word.I didn't ask for wealth or fame(I knew you wouldn't mind),I asked Him to send treasuresOf a far more lasting kind.I asked that He'd be near to youAt the start of each new day,To grant you health and blessingsAnd friends to share your way.I asked for happiness for youIn all things great and small . . . But it was for His loving careI prayed the most of all.~Author Unknown
Happy day everyone!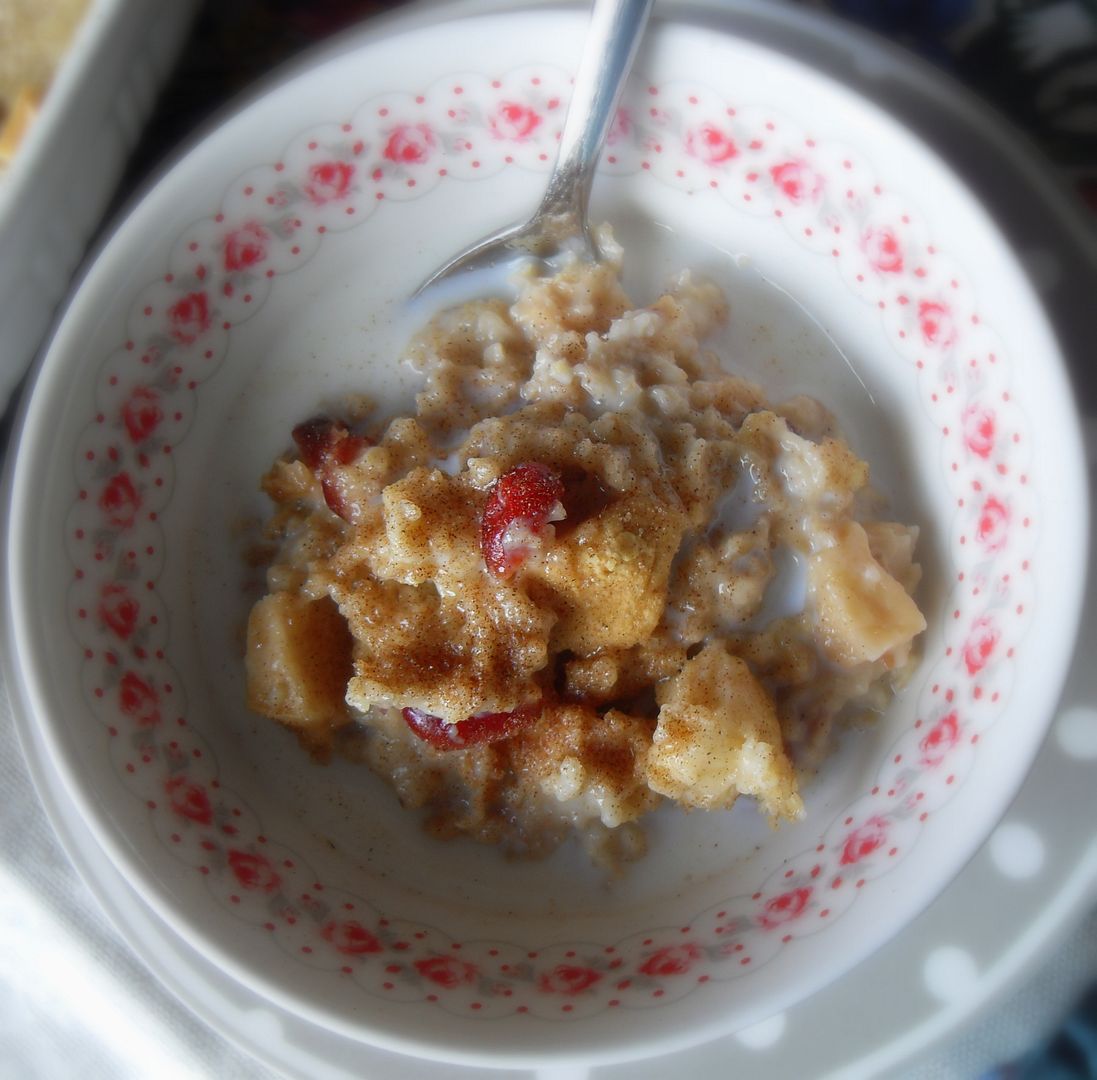 Cooking in The English Kitchen today,
Country Farmhouse Baked Breakfast Oats!
A hearty and delicious way to get your day off to a good start!