For a number of years, when I was a much younger woman, I lived in the province of Alberta in Canada. Alberta is a province of many contrasts. You get the plains and bald prairies in the East, the badlands and canyons in the centre . . . and the foothills and the rockies in the West, and that is just the expanse of it. I haven't even described how much it changes from the North to the South . . . but I think you can get the picture.
We often traveled North to visit a family we knew up there and on one of the back roads we chose to use we would pass this unique and very interesting dwelling. Someone had composed it completely from refuse and salvaged materials . . . old tires, tin cans, pieces of corrugated metal, glass bottles, etc. I would so very much have liked to stop at some time and take a closer look, but the person I was with was very much a drive til you get there kind of person, and so we never did.
The house reminded me of a story told by Ruth Bell Graham, entitled The Mender.
"He had built for himself a great house on one of the Caribbean islands. It is a thing to behold. Tall rusty iron columns, collected and resurrected with an ingenious homemade device. This Great House is a masterpiece of salvaged materials.
A collector and seller of scrap metal as well as antiques, he was also fascinated with broken bits and pieces of china, dug from his front yard. His friends, John and June Cash, laughinly remarked it was the first time they had heard of a yard sale where a man had sold the yard itself. Carefully he fitted and glued the pieces together. Few ever came out whole. They remained simply a collection of one who cared.
When I expressed interest, he gave me a blue and white plate, carefully glued together . . . pieces missing.
"You remind me of God." I said. By the look on his face, I knew I shocked him, and I hurriedly explained.
"God pieces back broken lives lovingly. Sometimes a piece is irretrievably lost. But still He gathers what he can and restores us."
(Copied from the book, More Stories From The Heart)
This morning as I thought about that house fashioned together with salvaged castoff's, I was reminded of this story and of my own life and what God has been able to fashion with it. I have experienced many, many things in my life . . . good, horrible and everything inbetween . . . my faith in the Lord has enabled me to take what I have been given, and to fashion something beautiful and wonderful from it all, so much so that I sit here this morning and I feel truly blessed to have done and experienced all that I have, to have seen and felt all that I have . . . to have failed abysmally at some things . . . and to have suceeded at others.
Whatever I have been handed in life, I have put upon my plate . . . and used it to create this beautiful feast which I have brought to the table, and now share with those around me . . . oh what a joy it is to be alive! I look out my window . . . and see the sun rising and bathing my surroundings in it's golden glow and I am at peace with everything in this single moment. Oh sure . . . it could all change in an hour, a day, a week, a month, a year . . . but it doesn't really matter. I have experienced enough to know and I have faith enough to know that good always comes out of the bad, and that there is a purpose in all things . . . even broken plates and lives, so long as we look in faith to the mender of broken hearts and lives. He
can
and
will
make all things right in the end. This I know to be true.
And those are my thoughts here this morning. Have a great Monday. May you find joy and peace in this day.
"As you take the normal opportunities of your daily life and create something of beauty and helpfulness, you improve not only the world around you but also the world within you."
― Dieter F. Uchtdorf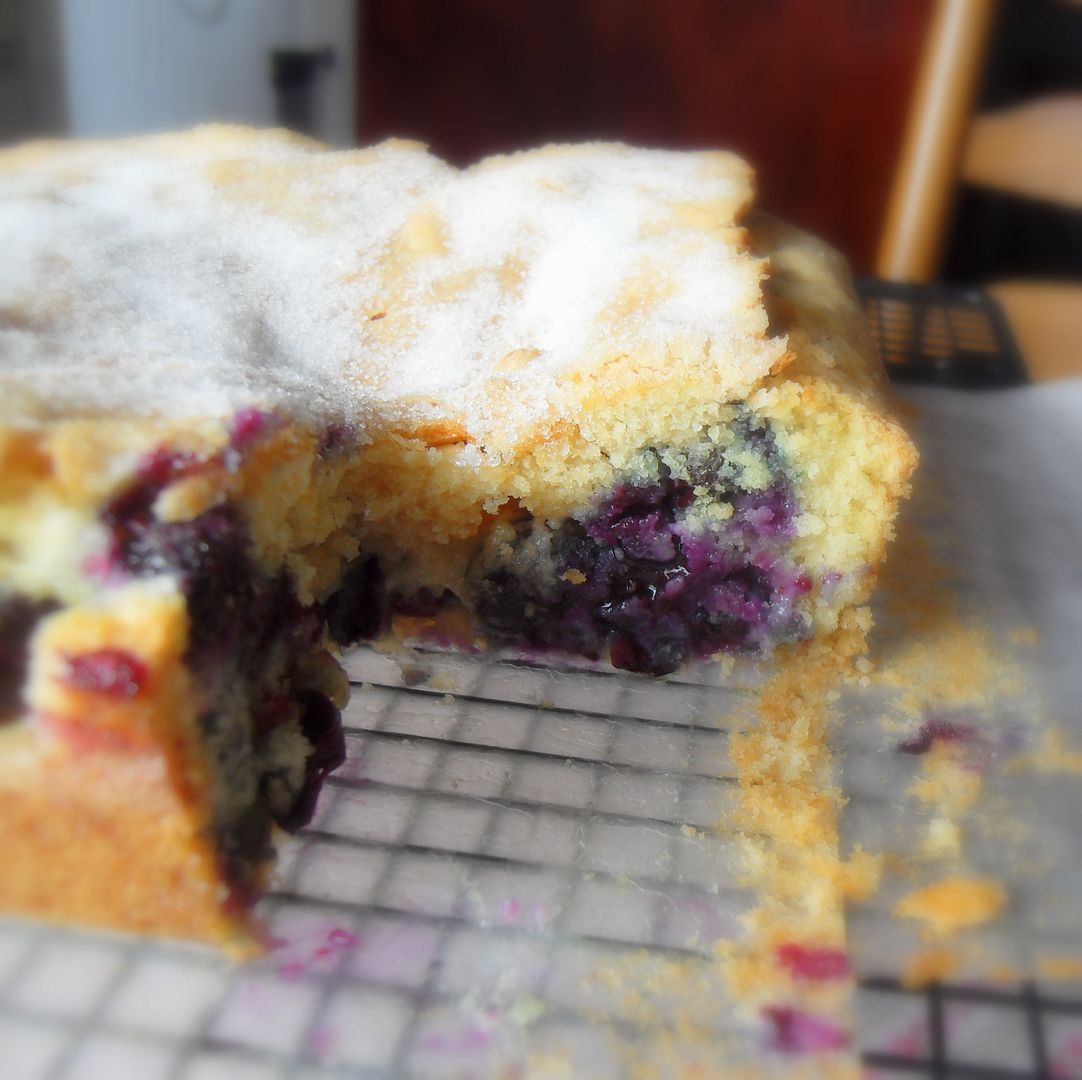 Baking in The English Kitchen today, a delicious
Blueberry Ribbon Cake!