Just a little sympathy . . . a few words . . . can go a
very
long way towards helping someone who's heart is breaking to face the world in a new way and to be stronger and more able to bear up against whatever they may be facing.
Just a little snatch of a melody . . . can fill the world with song, putting some music into any life when things seem to be falling apart and when it may seem like there is no light at the end of the tunnel. The sun
will
come out tomorrow!
Just a little bit of friendliness and a little bit of praise . . . can urge a tired and discouraged soul to get through days that may seem dreary and hopeless, can lift them up to higher realms and lofty places.
Just a little streak of golden sunshine . . . can light up a darkened sky which looks full of rain, with clouds that look ready to burst, can make a weary traveller feel renewed with new strength and ready to smile again . . .
Just a little crust of bread and a little sip of water (wine in some churches) . . . can renew hope in the soul, and remind us of our covenants . . . can wash us clean again, provide us with an opportunity of repentance, and forgiveness . . .
Just a little . . . you finish it. What are your thoughts on just a little? Oh, I have a naughty one . . . just a little chocolate can send you off the rails!
I hope that I made you smile! I made myself smile for sure. Busy day today. They are coming to install a new tap in the kitchen this morning. It is a Brita one with a filter and very nice. A bonus from having a food blog. Look for a write up on it soon over at The English Kitchen. Then I am having the missionaries and a friend over for supper tonight. I think I am going to do my
Baked Hotdogs
and some oven baked potato wedges (homemade of course) some salad and I have not made up my mind about dessert yet. It will be something decadent I think . . . perhaps something traditional, or maybe even something new! We'll just have to wait and see!!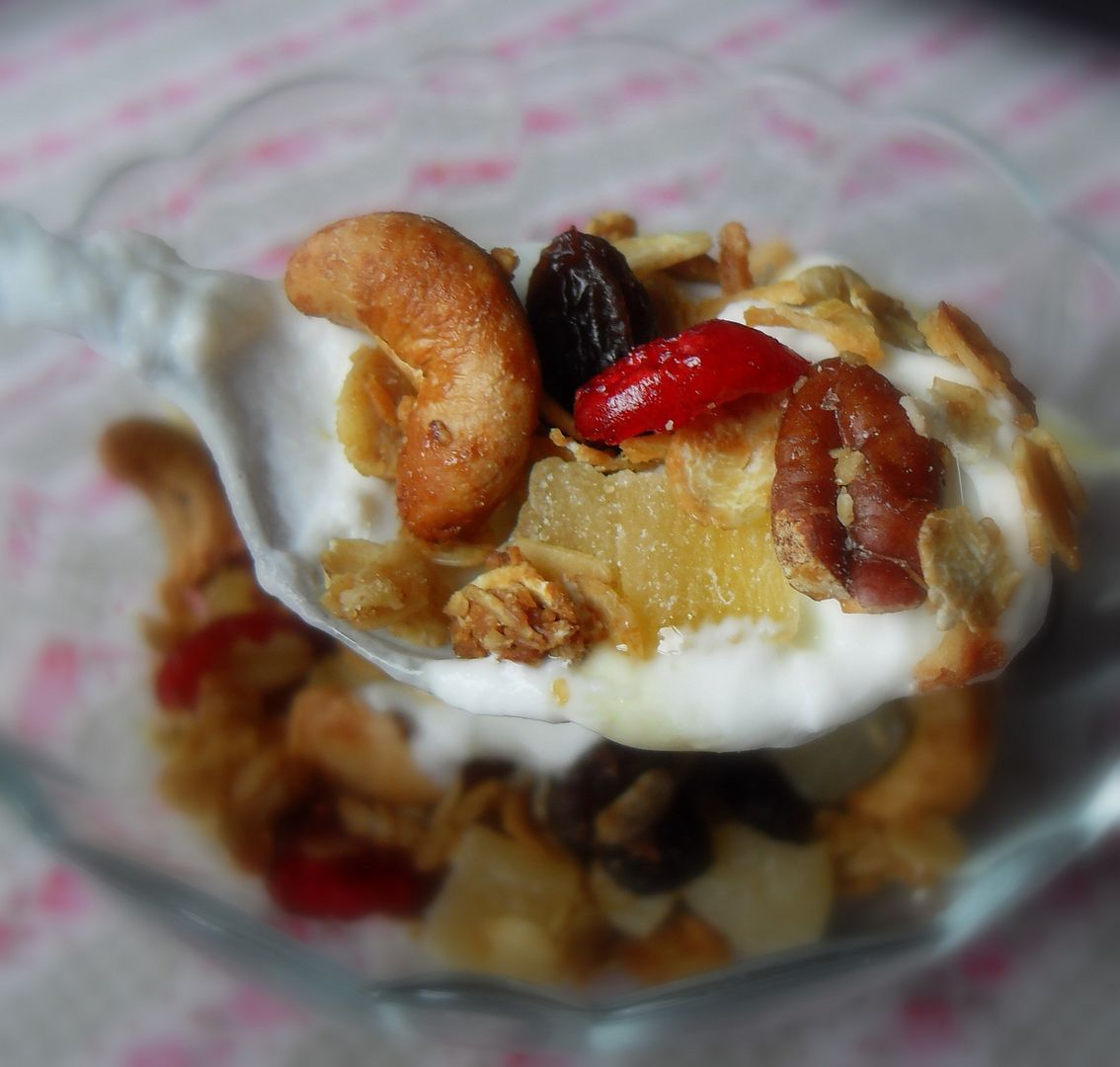 Over in The English Kitchen today there is a delicious recipe for
Fruity Breakfast Granola.
"In the end, the number of prayers we say may contribute to our happiness, but the number of prayers we answer may be of even greater importance."
~ Dieter F. Uchtdorf