I don't mind that the month of December opens the windows of the year to another wintertime . . . with it's wind and cold, rain, sleet, snow . . . December brings to me a spark of love and faith, for it heralds the Christmas Season, my favourite season of the year.
I am still a big child at heart, and there isn't anything about Christmas that I don't love. The decorations, the carols, the sights, the smells, the sounds . . . I find great joy and excitement in all these things. Living outside the actual city the way that I do, helps keep me close to the joy of yuletide, the real meaning of Christmas . . . and the hope and trust that come to one whose faith is based on the birth of the Christchild in Bethlehem. I am not really surrounded by all the commerciality of an urban centre and, if I didn't need to go into town for anything, I would not see any of it at all, especially if I chose not to turn on my television during this time of year.
In the corner of the livingroom stands our tree. I wish that it was a real one, with all it's evergreen smell, but it's an artificial one. I have it decorated from top to tail with gingerbread men . . . some I've made myself, and other's which I've bought through the years. there are also others which have been gifts from much beloved friends. Its' a tree filled with memories and love . . . and I feel really good sitting in my chair and gazing at it's branches laden with all my treasures, the colours of it's sparkling lights gleaming in the winter twilight.
Outside our house the hedgerow is ablaze with the red berries of the Holly, it's waxy green leaves shining and beckoning me to clip some, placing it throughout the house, adorning it with some medieval tradition that I know nothing about, but yearn to embrace. What would Christmas be without holly . . .
We don't have any snow. That is one thing I
do
miss at Christmas time. The countryside covered in a blanket of pristine white, shining like diamonds in the winter sun . . . glowing and sparkling when touched by the light of the stars high in the heavens. Back home, it most always snows on Christmas Eve . . . big, white, fluffy flakes falling softly down from the heavens like feathers, adding to the magic of that special night. But there is beauty anyways in the frozen ground over here and the frost that begins to gild the trees and hedgerows with their own special frosting on these colder winter mornings . . .
Bells and carols spread love and joy and add to the true spirit of Christmastime. I have an extensive library of Christmas music, and I love to put it on during these December days and evenings . . . playing it low in the background, providing a wonderfully familial backdrop to all my December activities. As the winter birds visit the feeders outside my kitchen window, I hear this holy season of love in the songs that they sing. I believe that the Robin is prettiest at this time of year, it's rosy red little breast puffed up against the cold as it hops along our garden pathways seeking crumbs, it's beautiful song filling the cold crisp air . . . a most welcome garden visitor.
I need no other gifts as long as I have the love of family, my loving friendships, and all this beauty and song around me. I meditate and dream, of Christmas's gone past and present . . . the memories of Christmastime continue to point the way to the birth of our Saviour who promised eternal life for those who believe, and so I believe . . . this is the season of love.
One yearly tradition has always been this lovely gumdrop cake, a recipe which came from my sister quite a few years back. Everyone in my family loves this cake, and it just would not be Christmas without at least one about. My mother once baked one and realized after it went into the oven that half of her plastic spatula was missing . . . that year, instead of everyone looking for the special sixpence in the Christmas cake, we were all vying to be the one who found the plastic spatula in the gumdrop cake . . . such are the things that legends are built upon . . .
I shall probably have to bake another one before Christmas, as this will no doubt be long gone and only a tasty memory by then.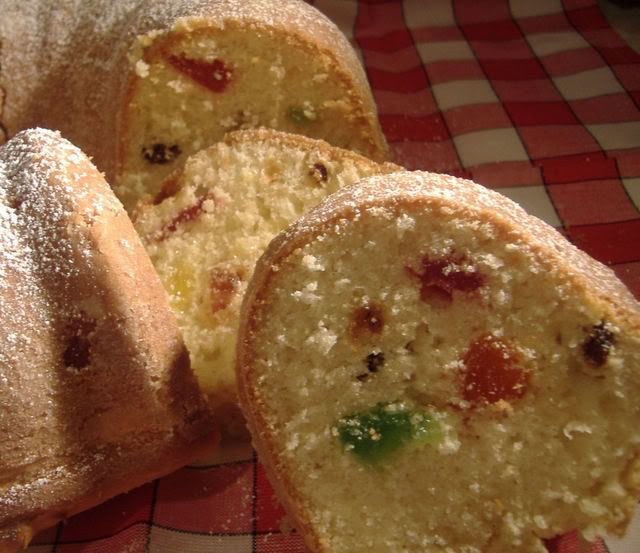 *Portugese Gumdrop Cake*
Makes one bundt sized cake
Printable Recipe
It just wouldn't be Christmas without one of these delicious cakes in the larder. I'm not sure why it is called Portugese Gumdrop Cake or even it is actually Portugese. I only know for sure that is is moist, delicious and chock full of wonderful sweet gumdrops. Much, much tastier than a fruitcake . . . everyone loves this! It also freezes very well.
1 cup butter
1 1/2 cup caster sugar
3 large eggs, separated
3 cups plain flour
2 tsp baking powder
generous pinch of salt
1 cup whole milk
1 tsp lemon essence
1/2 tsp vanilla extract
1/2 cup sultana raisins
1 cup candy gum drops, cut in half (save the black ones for eating)
Pre-heat the oven to 150*C/300*F. Grease and flour a tube pan (I use my fluted bundt pan) and set it aside.
Cream together the butter and the sugar until light and fluffy. Beat in the egg yolks.mixing them in well.
Sift together the flour, baking powder and salt. Stir together the milk and the vanilla essence. Beat the egg whites until stiff.
Add the flour mixture to the creamed mixture, alternating with the milk, beginning and ending with dry. Mix it all in well. Fold in the beaten egg whites. Try hard not to over mix the batter and deflate the whites. Carefully fold in the gumdrops and the raisins.
Pour the batter into the prepared pan and bake in the pre-heated oven for 1 1/2 to 2 hours or until it springs back when lightly touched and a toothpick inserted in the centre comes out clean. If it is browning too quicly on top, cover with some aluminum foil.
Remove from the oven and let cool in the pan for at least 15 minutes before you remove it to a wire rack to cool completely. You may dust the top with icing sugar before serving.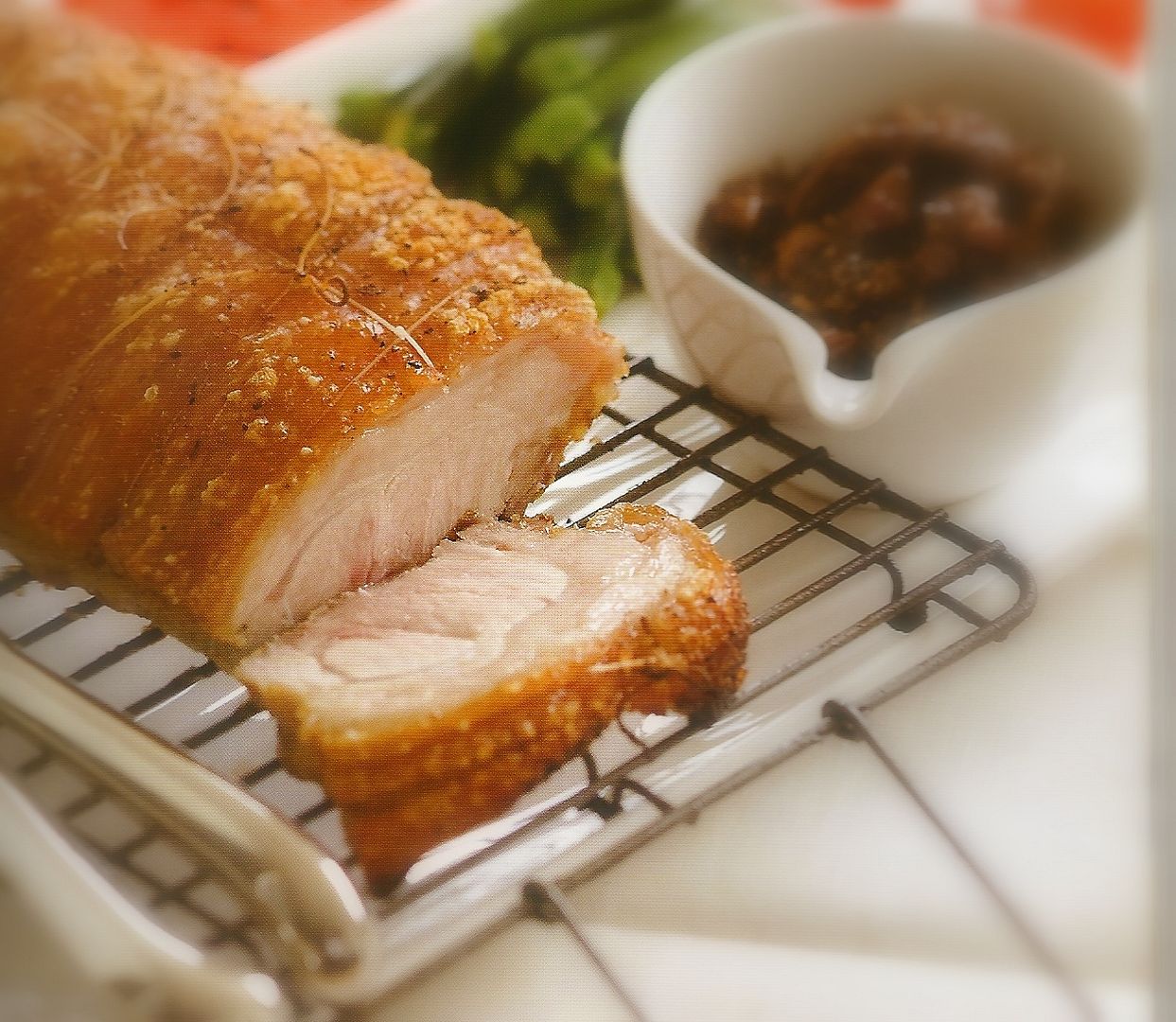 Over in
The English Kitchen
today, part 2 of Alternative Christmas Lunch Mains.
"If we focus our hearts and minds on the true spirit of Christmas, we will recognize wonderful things happening around us."
~President Dieter F Uchtdorf