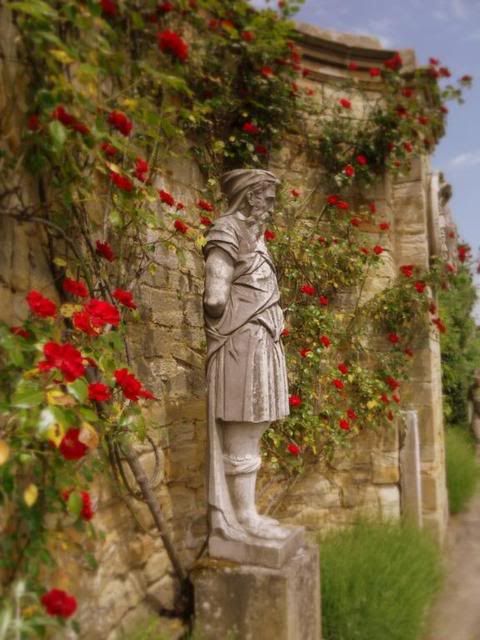 It is hard to believe that we are already into August and that our summer is fast fading away. The days fly by so very quickly and I am ever cognizant of the fact that all too soon it will be autumn and then the winter will be fast on autumn's heels.
I think I would weary though . . . of a forever summer . . . with changeless weather and a sun's unfading glow . . . If there were always roses blooming in my garden, they would not call to my heart with such words of joy and praise . . . and the sweetpeas that cling to my garden wall would ne'er seem as beautiful . . .
It is because it has been hugely anticipated . . . throughout the winter's cold and spring's promise . . . this expectation of sunshine and flowers, that makes us welcome with delight, the summer's golden hours . . .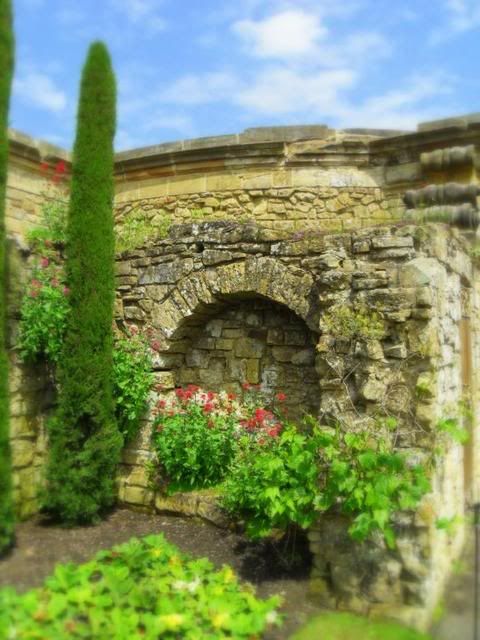 And so I won't complain if the days seem too hot . . . and the air seems too heavy and humid. I will relax and enjoy them as much as I can . . . even though my energy be sapped and my good night's sleep may feel a bit harrassed with oppressive heat and the inability to find comfort in a bed that seems too hot and lumpy . . . knowing that all too soon this shall pass, and we shall notice that the leaves are beginning to turn . . . and the garden beginning to have that faded tired look of autumn about it . . .
"The waiting in the winter, and the hoping in the spring. It's twice as sweet because we know that Time is on the wing."
The mobility people from the council called yesterday afternoon, and will be coming this morning to further assess my need for a shower. I am nervous about this, as I know that my getting one will hinge completely on their assessment here today. My knees are behaving quite well at the moment . . . but I know in my heart that it could all change tomorrow, and I could be hobbling about again . . . once more finding the process of getting in and out of the bath difficult . . . wish me luck!!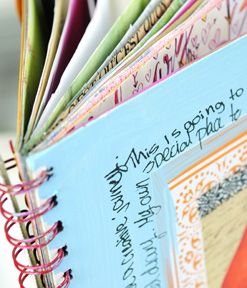 I had hoped today to find sometime to play with my new journal. I have decided to do an artist's journal of my life and so the other day picked up a moleskine journal that I can sketch in and write my notes and remembrances in. I am very eager to get started and am hoping that the reality of it will live up to my imaginings of what it will be! I am imagining a book filled with little sketches and memories and the story of how the steps I have taken have brought me to where I am, and where I want to go. It's at once very exciting and a bit frightening! I so very much want it to be a treasure, a legacy . . . something that will be seen as a gift to my progeny down through the years. I may find time yet . . . we shall see how the day unfolds!
Here's a quick and filling sandwich that is just perfect for these warmer and humid days we've been having. I simply serve them with a salad along side, but you could serve some potato chips if you liked as well. Soup??? It's absolutely out of the question! (Although Todd could eat soup, scalding hot, any time of the year!)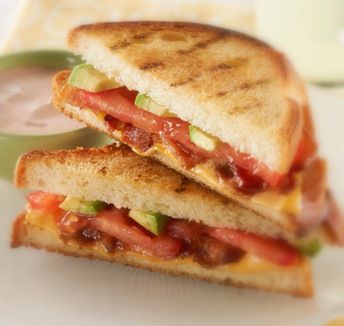 *Ultimate Grilled Cheese*
Serves 2

Printable Recipe
A delicious grilled cheese that's quite different from the usual. Filled with cheese, tomato, bacon and avocado, and served with a tangy salsa mayo. what's not to like about this one!
4 thick-cut white bread slices
2 slices of processed cheese
4 slices free range, dry cure bacon, cooked
1 tomato, cut into 4 slices
6 thin slices avocado
2 tsp. butter, softened
2 TBS low fat mayo
2 TBS thick and chunky Salsa
Lightly grease your grill and preheat to medium.
Cover two slices of bread with the cheese, bacon, tomato, and avocado dividing it equally amongst them. Top each with the another slice of bread. Spread the outsides of each sandwich equally with the softened butter.
Grill for 5 to 6 minutes with the lid closed, until the sandwhiches are golden brown and the cheese is melted.
While the sandwiches are cooking whisk together the salsa and mayonnaise.
Cut each sandwich on the diagonal to serve.along with the salsa mayo on the side.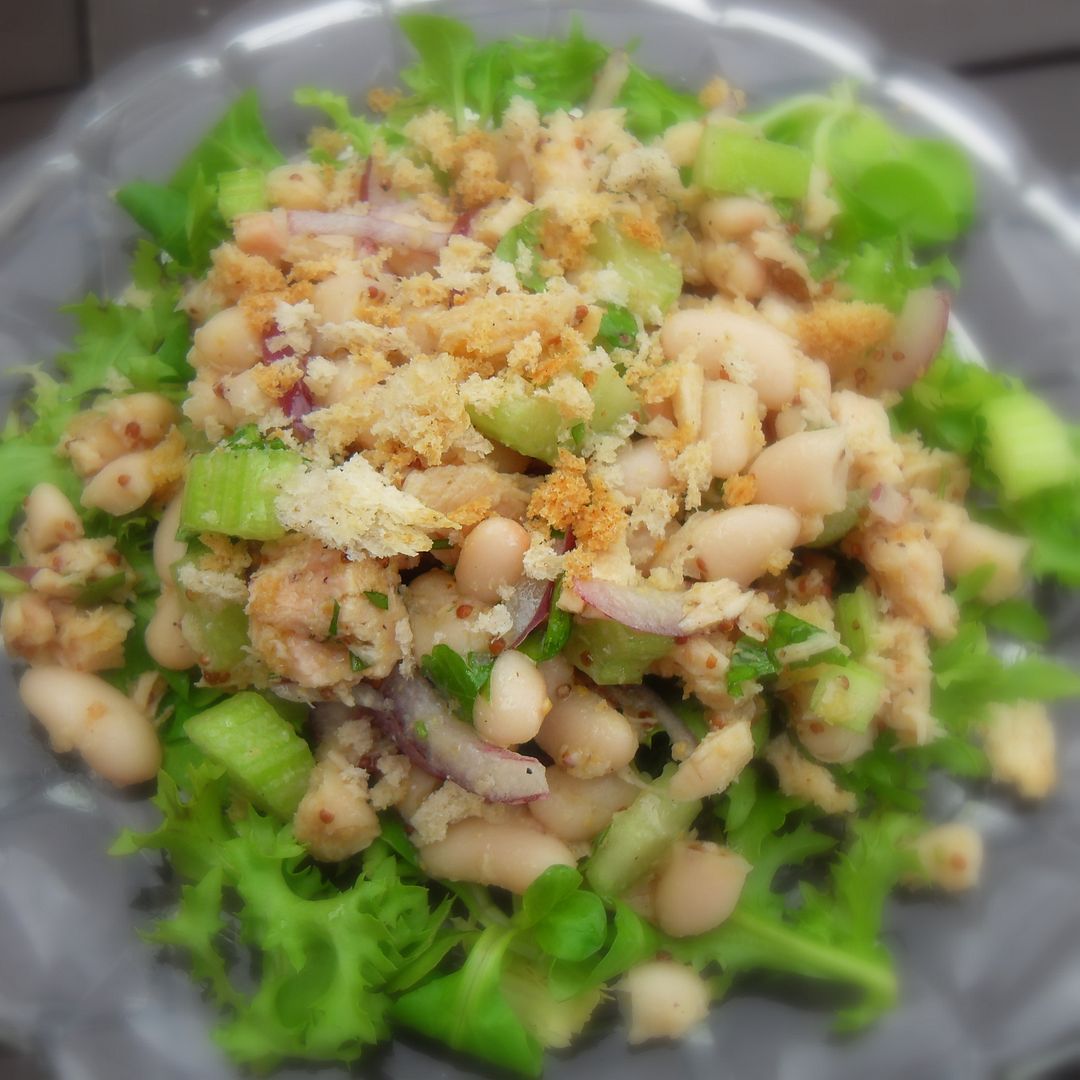 I've tossed together a tasty Tuna and White Bean Salad in
The English Kitchen
today!